12
By the President's Order: Plan N
Our next task was to increase yearly production to 300,000 units and was assigned to us by President Koike himself. Our product lineup still had no models above 60 hp, and looking at our sales network, assigning us such a lofty target seemed unthinkable at the time. However, with such a clear goal to aim for, once we got to work and had each department devise plans for what would be necessary to achieve it, what needed to be done became obvious—peculiarly so.
"Alright, let's do it!" was our rallying cry and everyone at the company strove to meet the goal. The engineering division would do everything they could to beef up the lineup and marketing would work to reorganize and streamline our sales network. But the factory was going to be particularly hard; we'd have to make a major investment and set up a new facility. In simple terms, we needed to construct a new outboard assembly factory. But we actually had no open land on which to build it, so our only alternative was to renovate the single-floor Building No. 2 into a two-story building and make additional lines for painting and assembly.
The catch was that if we were to do this, construction of the new floor would need to be done without interrupting Building No. 2's operations! Build a whole new second-story floor of a factory without ceasing production on the first floor? Talk about a serious challenge! We consulted with Tobishima Corporation and they agreed to take on what we all knew was an unreasonable project; it ended up being a very difficult job.
The construction project was called "Plan N" and the work was separated into Stage 1 and Stage 2. Stage 1 was implemented in 1979 and Stage 2 in 1981. While there were a few disruptions to production during those periods, in 1982 the new two-story Building No. 2 went into full operation with all the various manufacturing equipment in place.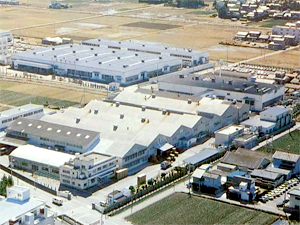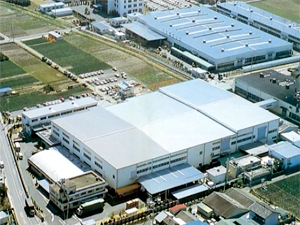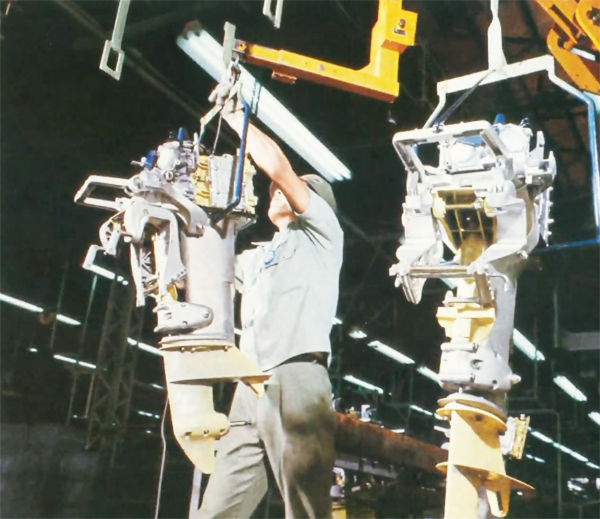 We also had a maintenance building erected next to Yamaha's marina on Lake Hamana, our base for testing outboards mounted on boats. All these new buildings and bigger facilities were going up before our eyes, making the employees feel that their company was really growing and spurring an ambition that was reflected in their work.
The result of all this investment was sales beyond what we predicted and we were able to massively increase our production numbers. We now offered big outboards in the 85 hp to 115 hp range, yearly production was up to 230,000 units, and the average horsepower class of outboards we had on the lines was higher. In only four years, we'd achieved our goal of 300,000 units in annual production (with an average outboard horsepower of 25).
Back when Plan N was first set in motion, the company made massive investments which significantly exceeded the scope of our sales and profits, knowing full well that it was money going toward the business' future. However, these investments actually became the source of Sanshin Industries' later profits. In a strange twist of fate, the year we completed Plan N and reached two million outboards in cumulative production was the same year the joint venture was dissolved.