In May 1971, I was suddenly summoned by Managing Director Koike. When I arrived at his office he simply said, "You and Ueshima are being recommended for promotion to executive officer. I want both of you to go see President Kawakami." While I was initially overcome with emotion and became very tense, it all turned to astonishment when Koike-san said, "However, we won't have you working on cars anymore; you will be directing our outboard motor operations as General Manager of the 3rd Engineering Division."
I was completely taken aback. Thinking it would be my life's work, I'd poured my heart and soul into the automotive work we were doing, and I'd enjoyed it immensely. By contrast, the company's outboards were being bombarded with customer complaints and had such a poor reputation that instead of being called sengaiki (outboard motor), they were derisively called songaiki (loss machines). Of all Yamaha's products, it had become commonly accepted that our outboards had the bleakest future. We were managing to export some models to Europe at the time, but Executive Officer Nagaoka—he was in charge there—flatly stated, "Our outboards are third-rate products no matter where you go, so you've got to at least make them second-rate ones."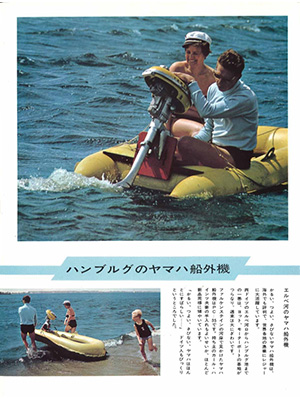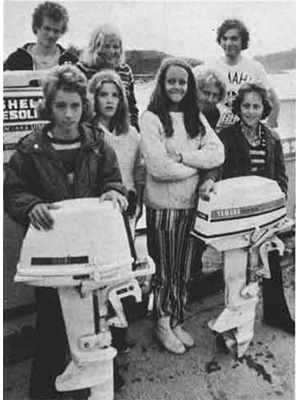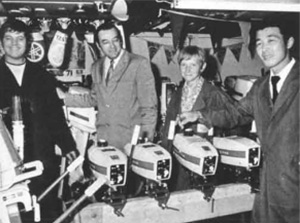 To be honest, while I was quite flattered to be promoted to an executive position, if it meant I had to be in charge of outboard motors, I felt like I'd rather quit. But after thinking it over for about a week, I realized that I'd been assigned the task because the higher-ups thought I was someone they felt they could entrust such a difficult job to. So I decided to do it, but I remember making a promise to myself: if I was going to do it, my duty would be to make Yamaha outboards among the best in the world. And that's how my involvement with outboard motors began.
The first thing I did was go to the U.S. The market there was the most advanced and accounted for half the world's outboard demand. If our outboards couldn't gain a foothold in America, there was no way we could say they were of the highest quality. I thought that to really understand what outboards were and how they worked in people's lives, I had to see the American market firsthand.
However, Executive Officer Nagaoka in Europe chastised me for this: "Since you're in charge of outboards now, you should be going to Europe where we actually sell Yamaha outboards! Why in the world are you jetting off to America first thing when we don't even sell them there?!" So my decision ended up offending the person actually responsible for marketing our outboards.
Following that incident, I worked to make up for it and visited Europe about four times annually for the next three or four years, making sure we communicated better about what we were working on. But even now, I still think that my decision to go to America before I had any biases about outboards and try to grasp an understanding of the market first was the correct one.