Days Gone By Stories from the Trailblazing Years of Yamaha Motor
Introducing the stories behind Yamaha Motor's technologies.

9
Our Unusual Development Process Continues and We Go Racing
We did run into a lot of tough problems to overcome. Although it had been decided in principle to not use Toyota's corporate management structure, we still had to source key parts for the car from Toyota-affiliated parts makers like Nippondenso and Aisin Seiki. We ordered them directly from those companies instead of going through Toyota's procurement department, sometimes ordering parts with just sketches and technical drawings. Although we would explain they were needed for a high-priority rush job, the suppliers sometimes wouldn't accept the order so Kawano-san from Toyota and I had to visit them in person and get them to prepare the parts for us. On top of that, there were also problems with processing all the work orders.
Similarly, we'd asked Nippon Gakki to make the instrument panel and steering wheel, but in order to narrow everything down to the final specs by repeatedly building prototypes, we had to explain to the department managers and factory heads exactly what we wanted done. If it was warranted, we sometimes even went directly to company directors to make our requests.
Within Yamaha Motor we were afforded priority status—like the Imperial train—and received special cooperation from the various departments. Even so, the design work was fraught with difficulties, especially with the car's interior parts and other equipment. It took forever for those designs to be finalized, so we ended up having to shove everything in after the surrounding structural layout was complete.
We also had to make a lot of design changes while building the prototype. Of course, although we were making all these changes, the schedule still had to be met no matter what, so there was plenty of arguing and friction both within and outside the company. As the prototype neared completion, any day a problem arose we would—and without exception—pull an all-nighter to fix it.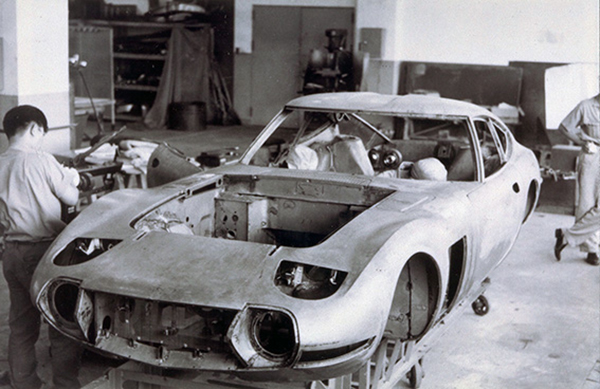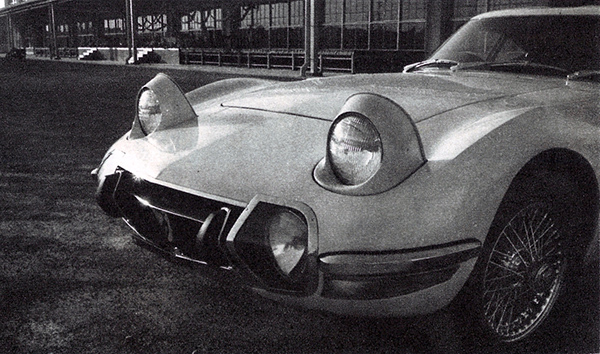 We all went through a lot working like this to create the prototype car, but I think we were fueled by the sheer excitement and realization that we were working together to create a totally new car. After overcoming a myriad of difficulties, we completed prototype No. 1 and it was full of all-new parts and technology. By the time it began making runs on the test course, a mere ten months had elapsed since we'd began drawing up the plans for it.
Actual planning for the car began in October 1964 and the first prototype was completed in August the following year. Even Toyota's management was surprised. Managing Executive Officer Inagawa, who was in charge of product planning at Toyota, praised our work: "I can't believe you developed a new car in less than a year. At Toyota, we grumble over corporate boundaries and rules, and we couldn't have accomplished something like this. Toyota must really learn from this project." The team was highly praised within Yamaha as well.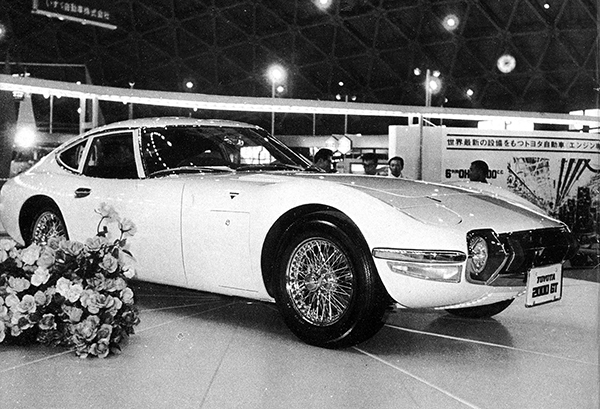 When the No. 2 car was unveiled at the Tokyo Motor Show in the fall of 1965, the response from the public was massive. Although we'd finished the prototype, it was the testing that followed that would present some real challenges. Neither Yamaha nor Toyota owned a course where a car this fast could be thoroughly tested. In those days, typical Japanese cars had top speeds of about 130 km/h; the 2000GT could hit 230 km/h, so using such a high-performance car on Toyota's test track was simply out of the question.
How could we test the car's performance, carry out improvements and ensure reliability? We decided that going racing with the 2000GT was the answer.
10
The Toyota 2000GT Debuts with a World Record!
While actually racing the car, we carried out a high-speed durability testing program for the Toyota 2000GT, making sure to cover all the relevant areas and incorporating many refinements as things progressed. Entering the 2000GT for the first time at the 3rd Japanese Grand Prix held in May 1966, it finished on the podium in 3rd! This was quickly followed by a stellar 1-2 finish for its first-ever win at the 1966 Suzuka 1000km Race. The car was improved after each race, leading to victories in the 1,000km 1967 Fuji 24-Hour Endurance Race and the Suzuka 500km Race.
In the fall of 1966, the car also ran high-speed endurance trials at the Yatabe Test Track and set three world records and thirteen 2,000cc class international records. It was during that period that the car also was used as a Bond car in filming the 007 movie, You Only Live Twice. After participating in several races, challenging multiple world records as part of its finishing touches and even making a movie appearance, the Toyota 2000GT finally went on sale in May 1967.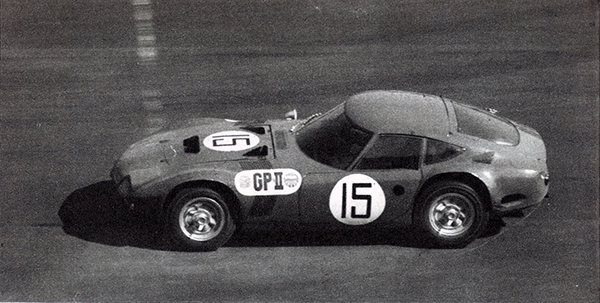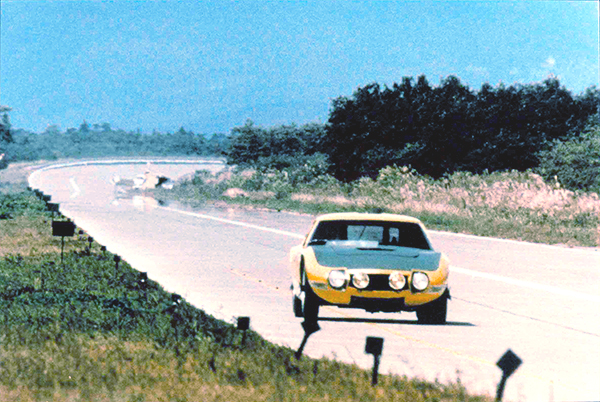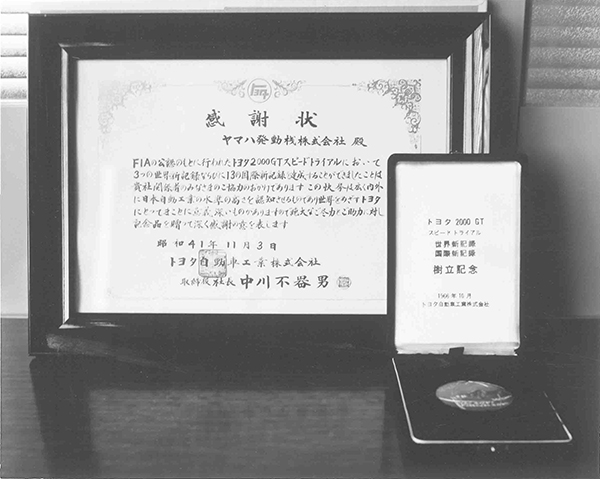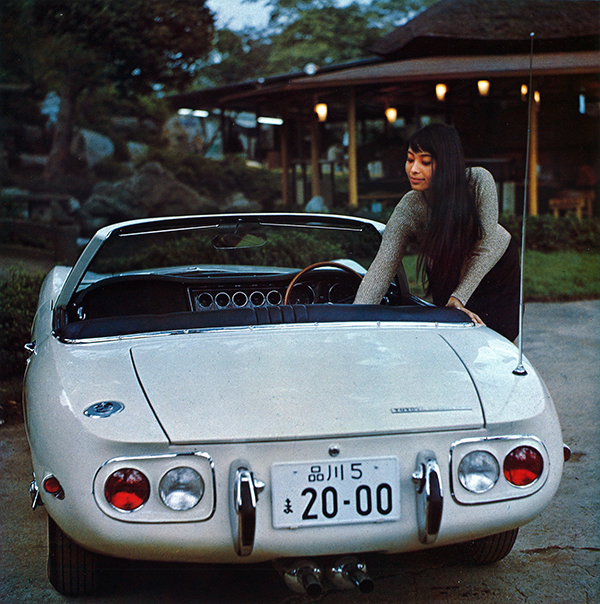 When production first started at Yamaha, it was at a pace of one car rolling off about every three days, but when production got into full swing, things got very difficult. This was a luxury sports car sold under the Toyota name; the required attention to detail was higher than any normal car. On top of that, Yamaha had no experience in actually mass-producing cars and the inspections carried out by Toyota's quality assurance department were stringent. We struggled to solve problems that ranged from water leakage and wind noise to vibration noise, studying to expedite the process. We dedicated most of our time and effort on eliminating gaps between mating surfaces on the car's exterior and the quality of the painted finish.
The workers of Yamaha's production department put forth a tremendous effort, hand-building and completing every car with great care. Each vehicle was also inspected with a test drive. In hindsight, these were very valuable cars even for the time. In Nagoya the dealer price was a staggering 2,373,000 yen.*
*A massive sum given that the average starting salary of a college graduate in Japan then was around 26,000 yen. The Toyota 2000GT sold for a very pricey 7,230 U.S. dollars at the time, some two times that of Toyota's flagship luxury sedan.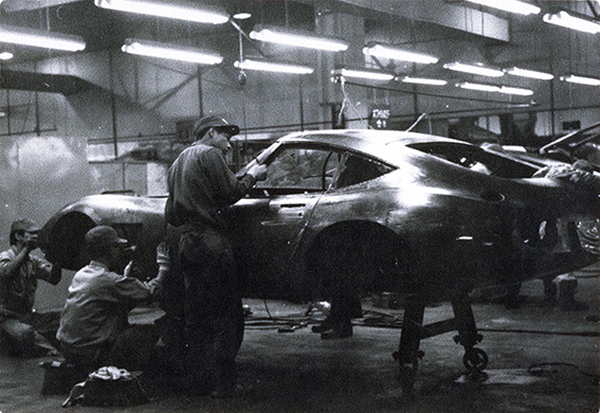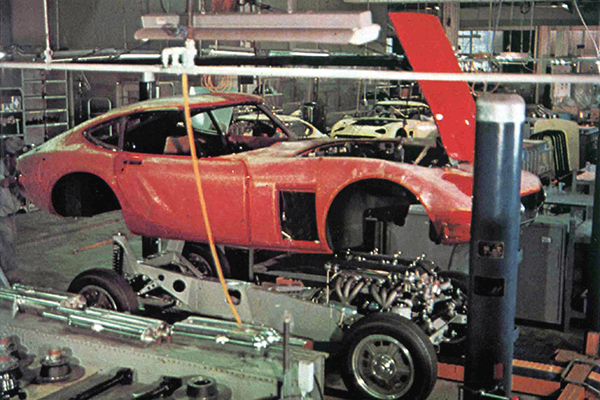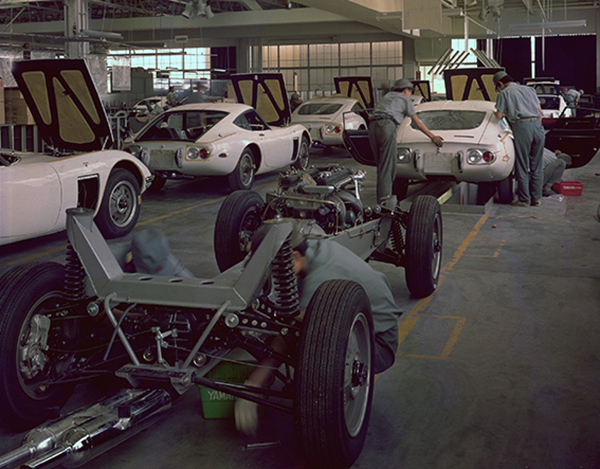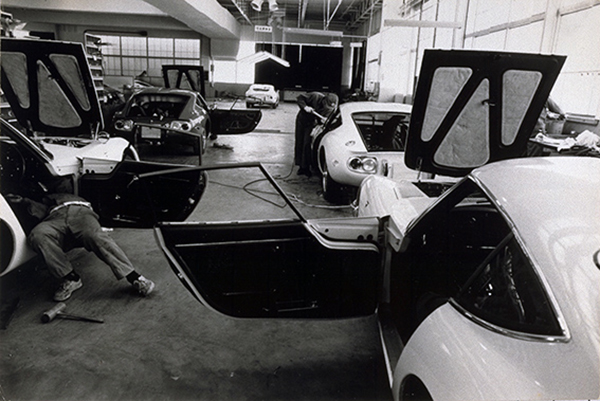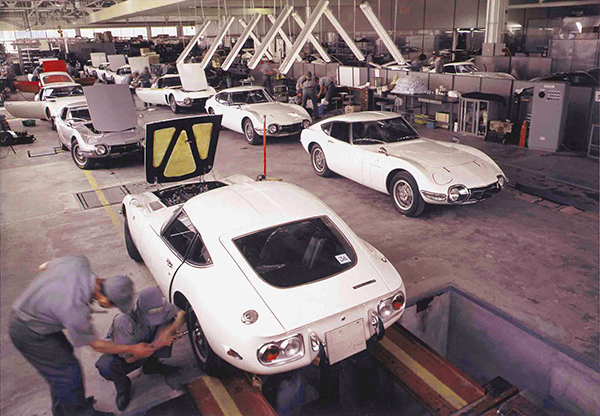 Yamaha's organizational setup for developing and producing the Toyota 2000GT was as follows:
2nd Engineering Division

| | |
| --- | --- |
| General Manager | Chikara Yasukawa |
| Administration Dept. Manager | Tsuneaki Sugiura |
| Engine Design Dept. Manager | Yoshinori Endo |
| Chassis Design Dept. Manager | Hitoshi Hanakawa |
| Research Dept. Manager | Shunji Tanaka |
Automobile Manufacturing Division

| | |
| --- | --- |
| General Manager | Takehiko Hasegawa |
| Production Technology Dept. Manager | Takehiko Hasegawa *Concurrent post |
| Production Dept. Manager | Masahiko Fukuda |
| Quality Control Dept. Manager | Minoru Yokoyama |
| Prototype Dept. Manager | Jinpei Kawai |
We built a total of 337 vehicles over the entire production run, 218 of which were sold in Japan while 102 were sold overseas, mostly in the U.S. An additional 17 special-purpose cars were produced. Production of the 2000GT came to an end after three years in October 1970.
Thinking about it now I feel a deep disappointment. One, it was simply too early for Japan to release such a high-performance sports car, and two, the project had been launched and run without regard for profitability so it did not last long.
However, the market only had praise for the Toyota 2000GT. Back then, the car won scores of fans even in America, so much so that it earned a spot on America's list of famous cars. And even today, after more than twenty years, the car commands a staggering price that makes it very difficult to acquire.
Those who participated in this project enjoyed a tremendous sense of satisfaction and accomplishment. We all learned that if you're truly fired up about the work itself, the job can still be successfully completed even if the working environment like the equipment and conditions aren't up to par. We still hold get-togethers with the people from Toyota and everybody else at Yamaha who were involved in the project to develop the car. I'm sure this is thanks to the unforgettable sense of achievement and the relationships that were forged in those days.
11
After the Toyota 2000GT
Shortly after production of the 2000GT started, cost reduction measures were examined. To lower costs we would need to sell more vehicles and Toyota Motor Sales Company felt that because the Japanese domestic market alone didn't have the numbers, we had to consider exporting them overseas with a focus on the U.S. However, it was also said that if the price wasn't less than $4,000 (1.44 million yen at the time), selling a sports car in the U.S. market was impossible.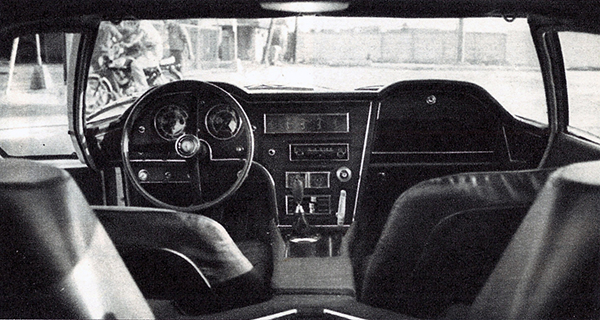 As a result, we had to come up with a different version of the car with lower specifications, so project planning began on a new, more affordable sports car that shared its exterior appearance with the 2000GT.
Taking the unpainted body of a 2000GT in mid-production, a mock-up was created by Kanto Auto Works. At first, the most likely proposal had Yamaha in charge of engine and chassis production while Kanto Auto Works handled the bodywork and completion of the car. But after many twists and turns, it was decided that Kanto Auto Works would make the pressed parts and Yamaha would do everything else to build the car, and we began discussing and devising the pre-production specifics.
However, the investment required for the factory and equipment turned out to be quite a sum, and Toyota Motor Sales was also uncertain if they could meet the sales target. In the end, Toyota's board of directors didn't approve the plan, ending our dream of mass-producing sports cars. Had that proposal back then been approved, it likely would have had a profound impact on Japan's automobile industry and I feel Yamaha Motor would be a very different company from what it is today.
Entering the Toyota 2000GT in races also led to many of those who had developed the car to also play a central role in creating the Toyota 7 racecar. It took accolades in many races around Japan. After that, in order to make preparations for entering the 24 Hours of Le Mans, me and Department Manager Hanakawa went to France with Kawano-san—now a General Manager at Toyota—to watch the race together.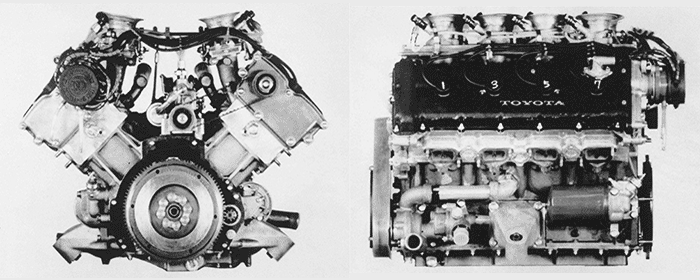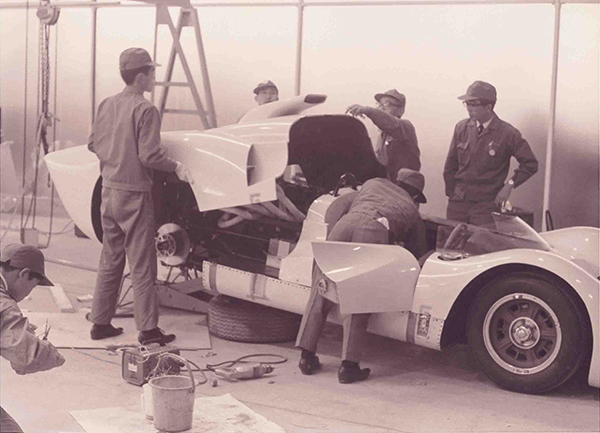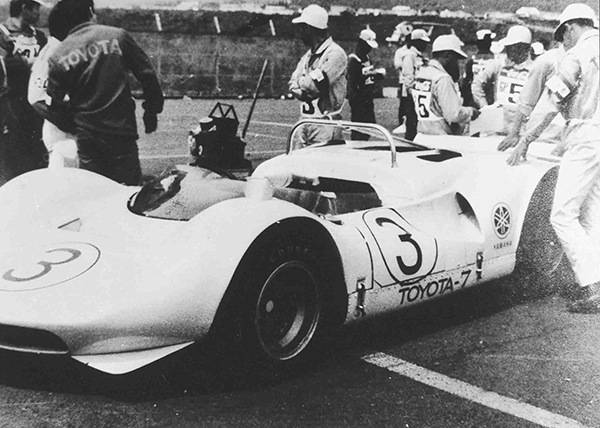 We got permission from the organizers to visit the pre-race technical inspection area, where we closely examined the cars entered in the race. We were also allowed into the Porsche pits and watched the thrilling race unfold firsthand. One fond memory I have from that trip was the large photo of us that appeared in a local Le Mans newspaper the next day captioned, "Will we see a Japanese car entered in next year's race?"
However, in the end, Toyota's Le Mans debut never happened. Their famous driver, Sachio Fukuzawa, tragically lost his life at the Yamaha test track while testing a racecar prototype, and this accident was undoubtedly one of the reasons behind Toyota abandoning their plans to enter the race. It was with this and various other developments that our once-shining automobile production work came to an end.
Where engines are concerned, however, Yamaha's business partnership with Toyota continues to this day. More than thirty years after we set out to build Japan's first DOHC engine in 1959, though the people involved have come and gone, Yamaha has kept its dedication to building and advancing DOHC engines.
Today, Yamaha's expertise with the format led to us supplying high-performance engines to Toyota and Ford, and the company's automobile engine business is flourishing, even including the development of F1 racecar engines.