9
Our Unusual Development Process Continues and We Go Racing
We did run into a lot of tough problems to overcome. Although it had been decided in principle to not use Toyota's corporate management structure, we still had to source key parts for the car from Toyota-affiliated parts makers like Nippondenso and Aisin Seiki. We ordered them directly from those companies instead of going through Toyota's procurement department, sometimes ordering parts with just sketches and technical drawings. Although we would explain they were needed for a high-priority rush job, the suppliers sometimes wouldn't accept the order so Kawano-san from Toyota and I had to visit them in person and get them to prepare the parts for us. On top of that, there were also problems with processing all the work orders.
Similarly, we'd asked Nippon Gakki to make the instrument panel and steering wheel, but in order to narrow everything down to the final specs by repeatedly building prototypes, we had to explain to the department managers and factory heads exactly what we wanted done. If it was warranted, we sometimes even went directly to company directors to make our requests.
Within Yamaha Motor we were afforded priority status—like the Imperial train—and received special cooperation from the various departments. Even so, the design work was fraught with difficulties, especially with the car's interior parts and other equipment. It took forever for those designs to be finalized, so we ended up having to shove everything in after the surrounding structural layout was complete.
We also had to make a lot of design changes while building the prototype. Of course, although we were making all these changes, the schedule still had to be met no matter what, so there was plenty of arguing and friction both within and outside the company. As the prototype neared completion, any day a problem arose we would—and without exception—pull an all-nighter to fix it.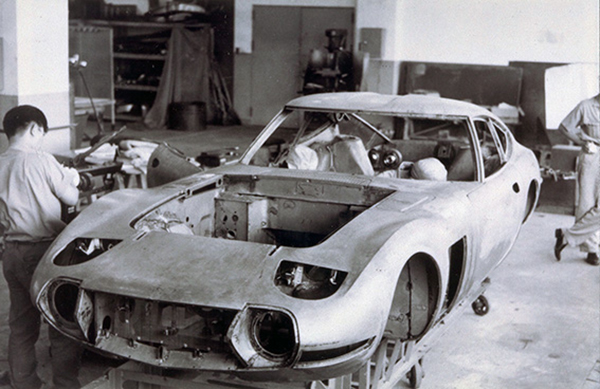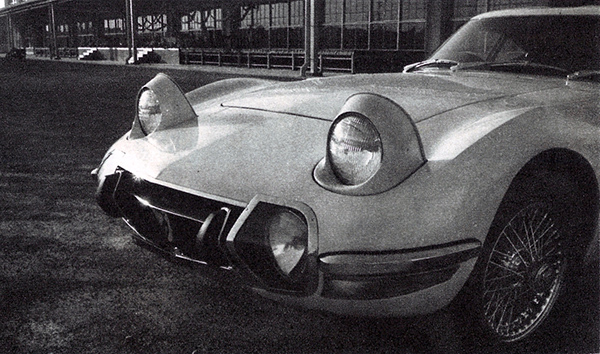 We all went through a lot working like this to create the prototype car, but I think we were fueled by the sheer excitement and realization that we were working together to create a totally new car. After overcoming a myriad of difficulties, we completed prototype No. 1 and it was full of all-new parts and technology. By the time it began making runs on the test course, a mere ten months had elapsed since we'd began drawing up the plans for it.
Actual planning for the car began in October 1964 and the first prototype was completed in August the following year. Even Toyota's management was surprised. Managing Executive Officer Inagawa, who was in charge of product planning at Toyota, praised our work: "I can't believe you developed a new car in less than a year. At Toyota, we grumble over corporate boundaries and rules, and we couldn't have accomplished something like this. Toyota must really learn from this project." The team was highly praised within Yamaha as well.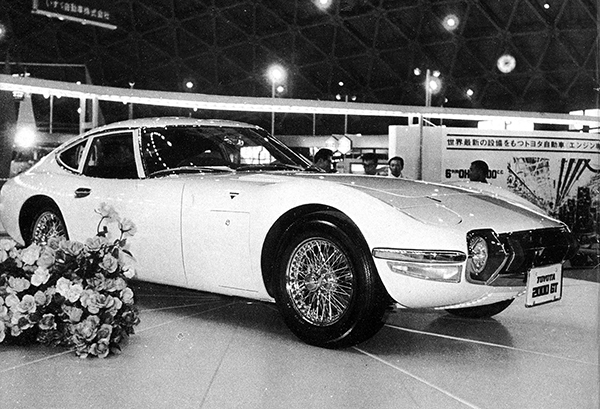 When the No. 2 car was unveiled at the Tokyo Motor Show in the fall of 1965, the response from the public was massive. Although we'd finished the prototype, it was the testing that followed that would present some real challenges. Neither Yamaha nor Toyota owned a course where a car this fast could be thoroughly tested. In those days, typical Japanese cars had top speeds of about 130 km/h; the 2000GT could hit 230 km/h, so using such a high-performance car on Toyota's test track was simply out of the question.
How could we test the car's performance, carry out improvements and ensure reliability? We decided that going racing with the 2000GT was the answer.