44
2000-2004

Industrial-use Unmanned Helicopters Draw Attention as Solutions

Yamaha completed its first unmanned helicopter for industrial use, the R-50, in 1987. Because of its exceptional performance and stability, it came to be used broadly in applications such as crop dusting and aerial photography. Yamaha subsequently launched sales of the Yamaha RMAX Aero Robot in October 1997, which featured improved carrying capacity and maneuverability. Based on this model, development progressed on a new model that would be capable of accurately and automatically navigating to its destination via autonomous control.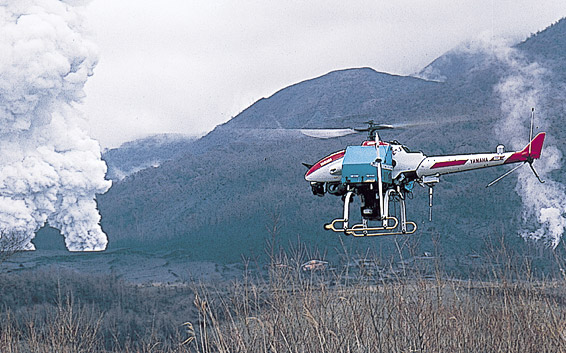 The autonomous-navigation RMAX equipped with a global positioning system used in car navigation devices was completed in 1999. The helicopter was capable of autonomous navigation and monitoring outside the visible range through programmed navigation, and was Yamaha's first commercially viable unmanned vehicle with autonomous navigation. When Mt. Usu in Hokkaido erupted in March 2000, it conducted topographical and geological surveys and observations in areas that were closed to entry by people and manned aircraft, and when a volcano on Miyake Island erupted in February 2001, it successfully surveyed damage to the area. This GPS-equipped model was commercialized in April 2003 as the RMAX Type G (UAV).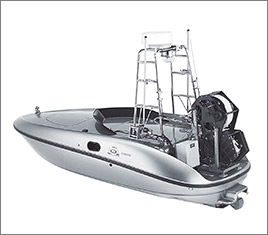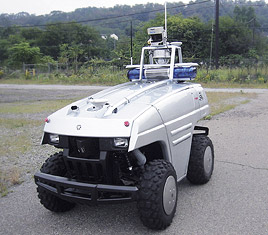 Then in 2014, Yamaha introduced the new FAZER model featuring a 4-stroke engine and greater versatility. This model has drawn attention for its potential as a solution for not only agriculture, disaster-area operations and survey/observation work, but also in new business areas.
.