33
1995-1997

Popularizing Boating Life with the SRV, a Boat for Beginners

The SRV was developed to be an inexpensive boat that would sell 1,000 units annually. In the marine products business, 1,000 units is an extremely large, unprecedented amount. During product planning, Yamaha reasoned that there would be no alternative but to pioneer a new market and that for the boat to sell well, it would need to be purchased by people other than existing fishing enthusiasts. After a series of discussions by staff responsible for planning, design, and sales, the idea of a 20-foot boat for 1.5 million yen was settled on. It would be a boat based on a new concept with a price comparable to that of popular cars.
An inexpensive boat has to be simple. The development team worked rigorously to reduce costs by weeding out processes that would require excessive time and labor, utilizing shared parts, and doing structural analyses. The Amakusa Factory, which was responsible for manufacturing the boat, targeted production efficiency of 200% and worked to improve efficiency in all areas, including distribution. In partnership with dealers and marinas, Yamaha also put effort into creating conditions that would make the boat easy to buy, developing places to keep it, for example, that would be less expensive than conventional boats.
Through the united efforts of manufacturing, sales, and engineering, the SRV met every expectation and received an enthusiastic welcome from the market. Following its market launch, the SRV performed just as planned, gaining mainstay status with annual sales in excess of 1,000 units.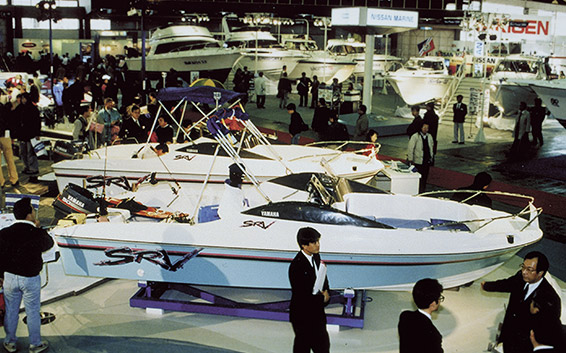 At the Tokyo International Boat Show in February 1995, the SRV was exhibited based on a new concept: the Sea RV. Like popular recreational vehicles, this was a boat that could be enjoyed in a variety of ways. It also featured a center walk-through so that women and children would feel safe on board. In this way, the SRV was characterized by its emphasis on family use.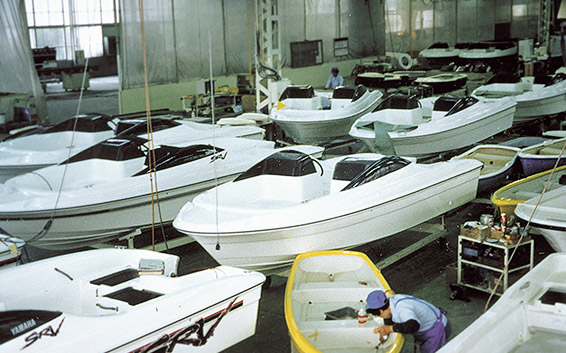 In association with the launch of the SRV, Yamaha started the SRV Rental Boat Club in April 1997 so that more people would be able to experience the thrill of driving a boat and the fun of relaxing on the water. The club enabled people to rent recreational boats only when they wanted to at any of a number of locations nationwide. Anyone with a fourth level or higher boat license could become a member for a low sign-up and membership fee, and once a member, rent SRV20 boats at participating marinas nationwide. The system proved popular among people with a license, but without a boat, as well as with beginners who wanted to get involved in marine recreation. There were 31 participating marinas when the system started in April 1997, but by the end of 2004, that number had reached 120 and the number of members topped 7000, thanks in part to enhancing the variety of boats that could be rented. The club continues to grow today.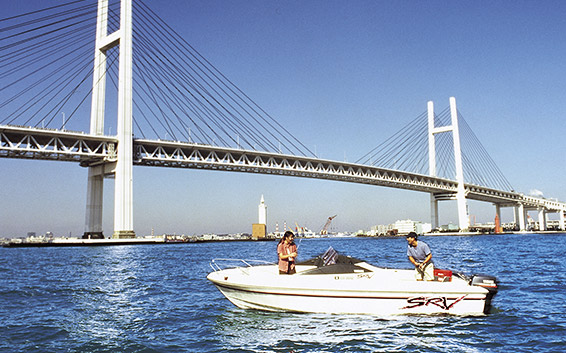 .