25
1986-1987

Promoting Marine Operations and a Marine-Leisure Environment

In the 1980s, with Japan's economy booming, people had higher incomes and more free time, which allowed more people to take part in marine leisure activities and marine sports. The government was also devising policies to stimulate internal demand because of mounting tension with other countries due to rising exports of automobiles, semiconductors, and other Japanese-made products.
One of the government's measures to stimulate demand within Japan involved directing efforts toward the promotion of leisure activities and sports. In May 1985, the then Ministry of Transportation announced a plan it called "Ports and Harbors for the 21st Century." The plan sought to create comprehensive port and harbor facilities as a part of an overhaul that was taking place, and included various waterfront projects. In May 1987, the Diet passed the Law for Development of Comprehensive Resort Areas, or the Resort Law, and based on it, the public and private sectors began working together on refurbishing Japan's marinas.
In Japan, purchasing pleasure craft, yachts, and the like was relatively easy, but there was a conspicuous lack of facilities where they could be stored, which constituted the single biggest obstacle to further popularizing marine products. This situation prompted a plan to build marina facilities throughout Japan.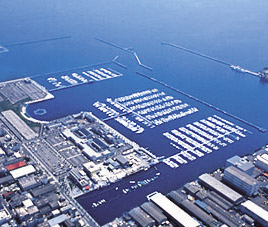 Yamaha had been acquiring wide-ranging expertise in marine leisure activities for some time through the development of related products and facilities. In order to leverage its know-how, the company established Marinas Leisure Development Inc. in November 1987 to serve as a consultant for marina planning, development, and management. Headquartered in Tokyo, the company played the role of a think tank specializing in developing facilities for marine leisure activities.
It provided support for marina-related research conducted by the government at the national and local levels, as well as for the design and launch of numerous marina projects, including Yokohama Bay Side Marina, Hiroshima Kannon Marina, and Fisharina Amakusa.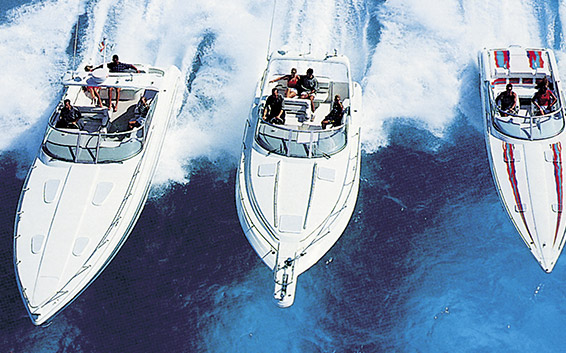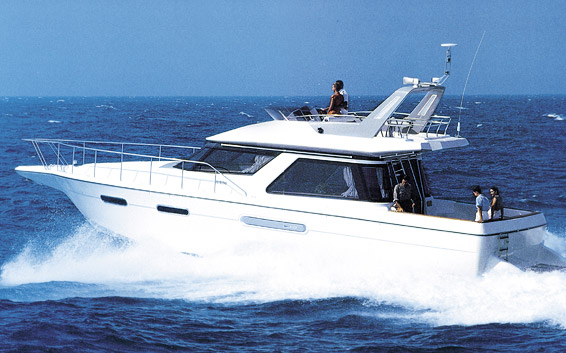 In the late 1980s, the rising tide of Japan's "bubble economy" boosted demand for large pleasure-use boats. Customization progressed alongside diversification of consumer needs in the sector. As part of its efforts to bolster its product lineup, Yamaha decided to begin importing large pleasure craft that were even more luxurious and customized. In April 1986, the company concluded an agreement with Bertram Trojan, a US producer of luxury yachts, to serve as its general agent in Japan. The agreement dovetailed with the government's policy of promoting imports to counteract US-Japan trade friction, which had worsened with Japan's ballooning trade surplus. Thanks to a strong yen, such luxury imports were becoming increasingly affordable.
On June 10 of that same year, Yamaha began importing seven models of the Trojan International Class, ranging from the 10.8-meter Express to the 12-meter Sedan. Prices started at around ¥52.46 million for the ten-meter Express. Luxuriously appointed both inside and out, these world-class yachts were no less than floating resort homes.
.