Industrial drone YMR-08 cushion how-to guide
We made a cushion of the industrial drone YMR-08 by amigurumi. How-to videos and an amigurumi pattern are available.
We made a cushion of the industrial drone YMR-08 by amigurumi.
Yamaha Motor's industrial drone YMR-08 was developed based on pest control drones that were cultivated onsite in Japanese agricultural areas.
We have created the impressive black and white features of the YMR-08 in an amigurumi cushion.
Why don't you look at the amigurumi pattern and videos and welcome a little friend who supports Japanese agriculture into your home?
As a result of being particular about getting the shape of the bottom as close to the real thing as possible, the shape might not be very easily used as a cushion *.
*This will depend on the person.

Yarn / Others
You will need the following yarn and materials to create your drone.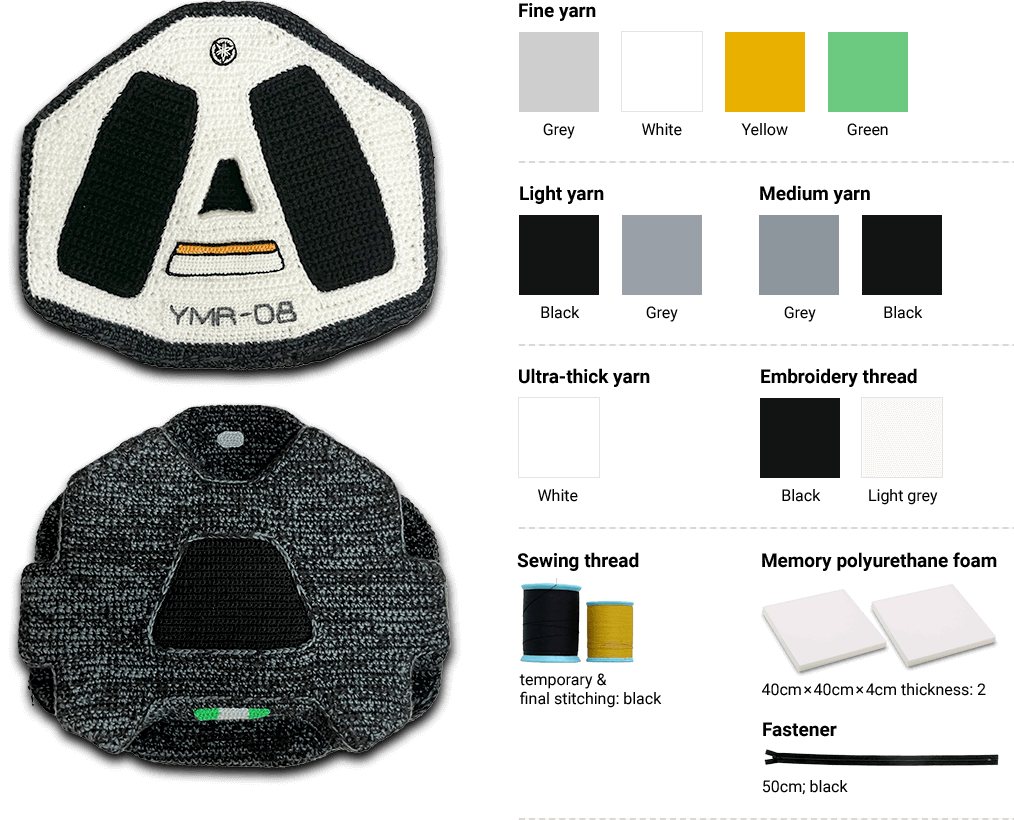 Tools you will need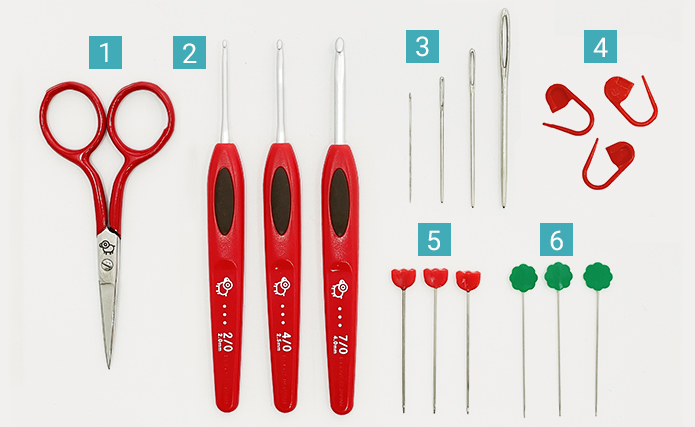 These are the tools that you will need to make the industrial drone YMR-08 cushion.
[1] Scissors  [2] Hooks 2/0 4/0 7/0 
[3] Needle [4] Row marker [5] Knitting needles 
[6] Cloth pins
Industrial drone YMR-08 cushion amigurumi pattern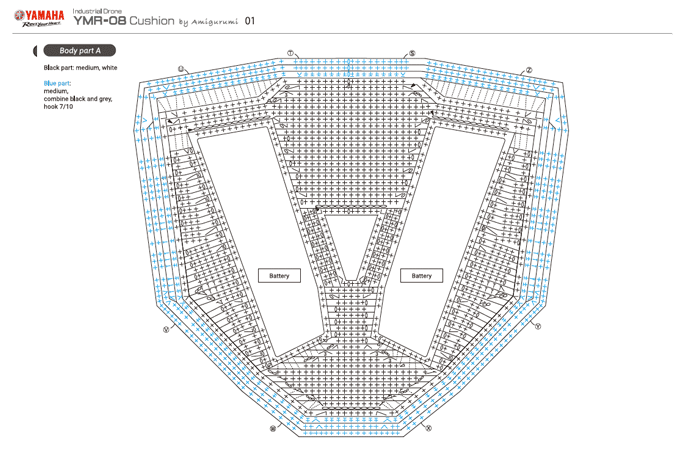 You can download the amigurumi pattern that shows the crochet design in PDF format for free in order to make your industrial drone YMR-08 cushion. The pattern contains crocheting instructions, yarn thicknesses and colours.
Size, shape and measurements of the inner cushion are included in the pattern. Please print out the pages in their actual size, attach to A4 paper and use in this way.
Actual size printing:
Please specify 'Actual Size' when printing. Please check that it is the actual size by comparing the sheet scale with a ruler.

Once everything is prepared, let's get to making the Industrial Drone YMR-08 Cushion.

4
How to sew on the product logo part
7
Crocheting the front of the body
8
How to cast on, start crocheting and join
10
Body finish (back – assembly)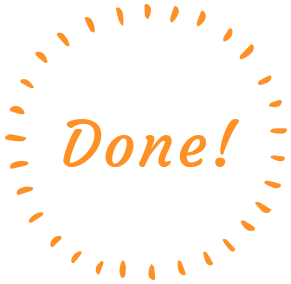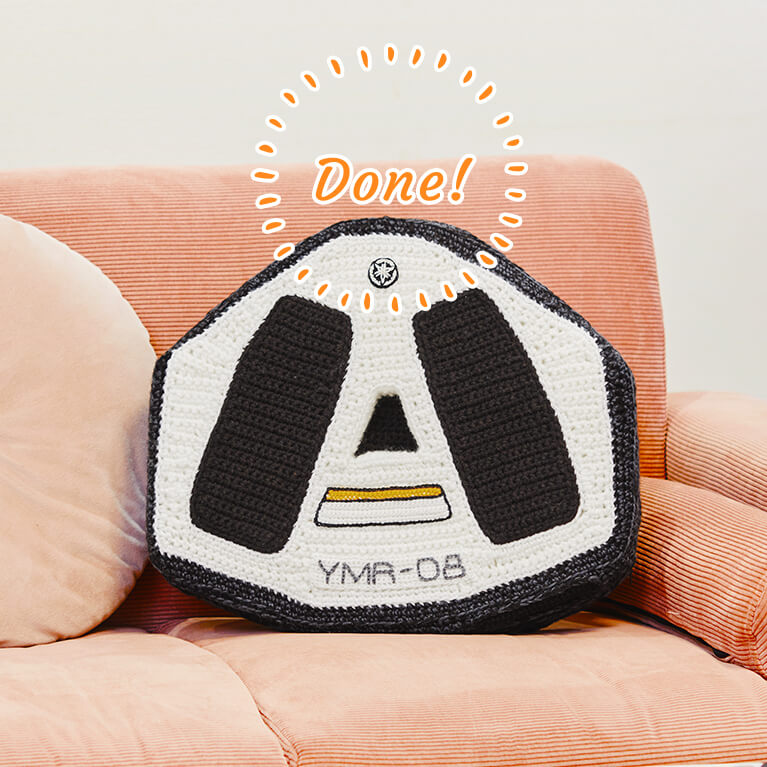 Official social media gallery -
Send in pictures of your work!
Let us post the work you have created using the how-to guide on this site on the official Yamaha Motor amigurumi / needle felting account on Instagram.
Just fill in the required fields on the posting page and upload photos of your work. We are looking forward to seeing them.
See gallery information
Terms of use
These contents are operated by Yahama Motor Co., Ltd. and are provided free of charge with the premise that they will be used in the pursuit of hobbies by individuals.
Please read the terms of use of the website before use. We hope you enjoy these contents.>Terms of use