54
2019-2023

Wonderful Time Spent Together Before a Fond Farewell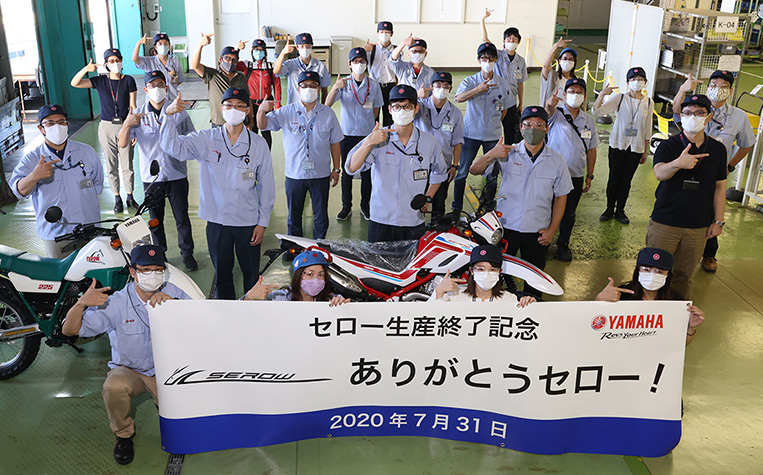 As a final inspection technician pushed the special motorcycle into the shipping room, a big round of applause broke out from the gathered company officials. The bike was the mountain trail "Serow 250 Final Edition." After that last bike came off the production line, the 35-year production history of Serow series models came quietly to a close.
The Serow is an offroad bike that came on the scene in 1985. Its appearance marked the birth of what would be a new category of "mountain trail" offroad bikes, and as its popularity grew among offroad fans, its outstanding ease of use and versatility soon won it a growing number of new fans that also included women and beginners. It became a record-breaking long-seller with over 140,000 units sold in Japan alone. So, it was understandable that many were sad to see the last new model be announced as the "Final Edition" Serow.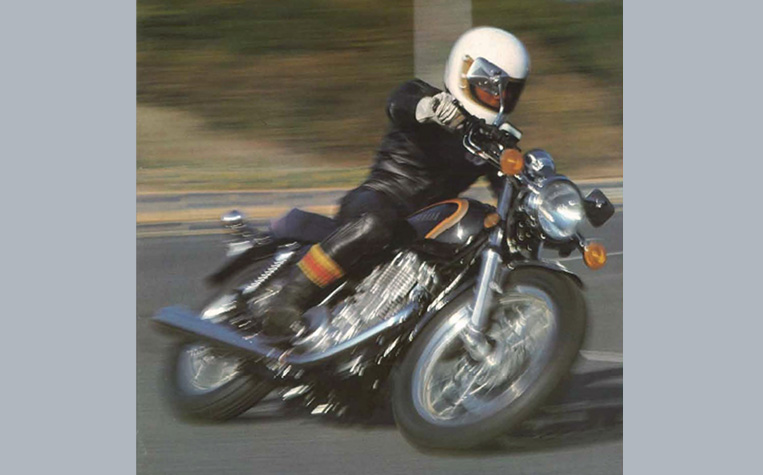 There would be another model—one loved even longer than the Serow—that saw its production finally come to an end in 2021: the legendary SR400. When that day finally came, the news quickly spread over the social media. As soon as its "Final Edition" was released for sale, there was a flood of orders that reached 6,000 within a few days, more than twice the annual sales until that point. This response was more than anything that had been expected.
In those 43 years, a total of 120,000 SR400s were produced for the Japanese market. During that period, there were numerous times when the future of the model was in doubt due to factors like new emissions regulations. But a series of modifications aimed at making small changes while retaining the SR400's essence resulted in minor updates to the model's specs on an almost a yearly basis. The ongoing challenge was to find ways to keep the SR true to its SR character while also connecting to the next generation. These challenges continued on from the early years of the 21st century.
It was decided to make the Final Edition a limited production run of 1,000 units. That final model's features included an emblem embossed with a serial number, an authentically-designed seat, a brass Tuning Fork Mark and more, all intended as expressions of gratitude for the long-beloved SR and her devoted fans.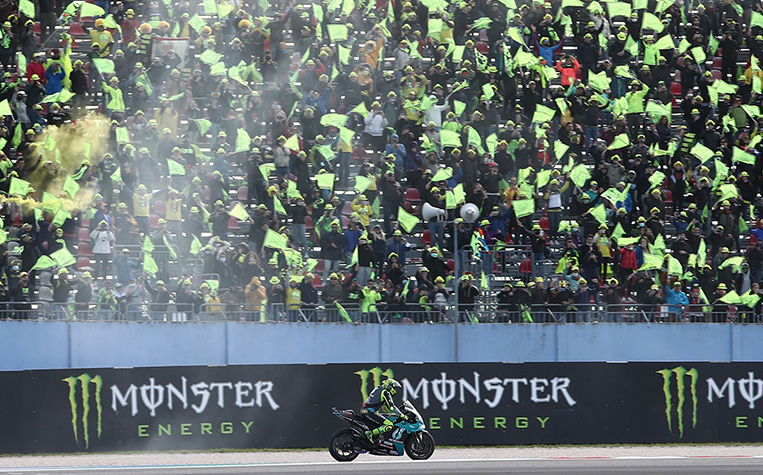 For Yamaha Motor, there was another big parting that took place in 2021. It was the retirement of nine-time World Champion and legendary MotoGP racer Valentino Rossi.
Rossi's partnership with Yamaha began in 2004 at the South Africa GP. After that, he would go on to provide us with countless wonderful moments both on and off the track, as he won 56 MotoGP races and mounted the podium 142 times, while notching up four MotoGP World Championships with Yamaha (2004, 2005, 2008, 2009). The amazing record he achieved on the racetrack and the unequaled passion and charisma he brought to his racing left an indelible mark on the history of MotoGP, for which he is still hailed with the laurel of Greatest of All Time (GOAT).
In 2023, Yamaha signed a contract with Rossi to be a brand ambassador, serving as an ongoing representative of the Yamaha brand.
.