51
2019-2023

COVID-19 Pandemic Spreads Worldwide. Yamaha One Team Anti-infection Measures

The worldwide spread of COVID-19 infections has had a major impact on peoples' health and lifestyles, as well as on society and the economy. At Yamaha Motor offices and factories around Japan as well, measures were taken to prevent the spread of infections through efforts like work stoppages. At the same time, there was the need to deal with supply chain interruptions and things such as shut-downs in places like Europe and North America that brought forecasts of reduction in product demand, creating the need to adjust production schedules for our products like motorcycles and marine engines. In April 2020, when it was still unknown how long the pandemic would last, an adjustment to our company's earnings forecast was made based on expectations of a decrease in sales.
Furthermore, in line with the government's basic policies for dealing with the pandemic, a ward was established within the company to deal with new types of pneumonic infections and various new rules were adopted for business trips, meetings and training, etc. As the number of employees working remotely increased, measures were taken at a rapid pace to create new working methods and work environments.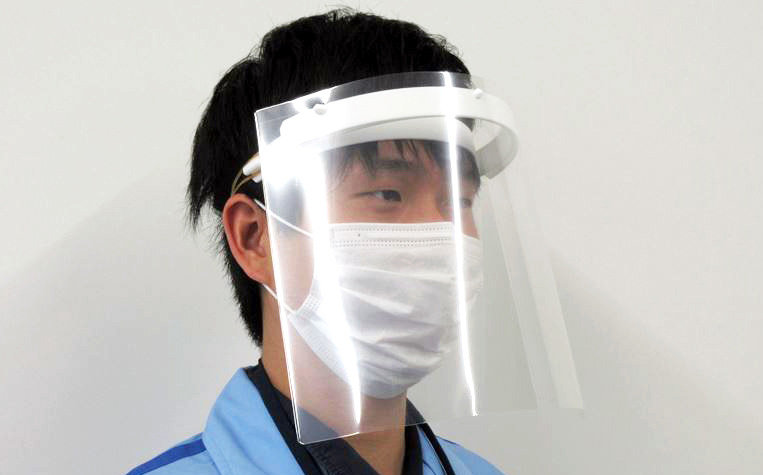 As the COVID-19 pandemic spread, a circle of programs for societal contribution by Yamaha Motor group companies began to reach around the world. In Thailand, a team in charge of improving working conditions in the manufacturing workplaces developed booths to provide PCR testing to local medical agencies. A variety of other cases of such support activities around the world included the lending of motorcycles to medical workers (Germany and numerous other countries), donation-based fundraising (Argentina and numerous other countries), subsidized purchasing of agricultural goods no longer able to be sold (China). Meanwhile, in Japan, plastic face shields were mass produced using Yamaha manufacturing technologies and facilities. These were then distributed to local medical associations and other medical agencies in surrounding communities. Also, in some cases temporary staffers were accepted from neighboring enterprises to help with production.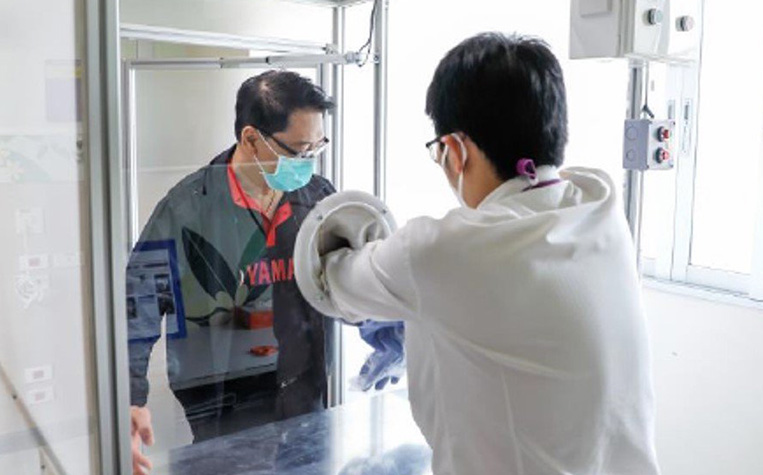 During the period when the end of the pandemic was still uncertain, there were also fears about the possibility of major decreases in demand for motorcycles and other Yamaha products, but after the lockdowns in many developed countries ended, demand in the area of outdoor leisure began to return rapidly. What's more, with the movement to avoid the use of public transportation systems, there has been a rediscovery of the benefits of personal mobility, which has led to a recovery in demand for motorcycles and electrically power-assisted bicycles mainly in Europe and Japan. On the other hand, however, disorder in the supply chain and the resulting lack of parts like semiconductors has caused a persisting inability for manufacturing and distribution to keep up with that growth in demand.
In May of 2023, the World Health Organization (WHO) announced the end of its "Public Health Emergency of International Concern" proclamation. This marked a major milestone in the movement toward the post-COVID era around the world. As of the time of this announcement, the number of people that contracted the COVID-19 virus totaled 765,000,000, and the number of vaccinations exceeded 13,300,000,000, for an unprecedented record on a tremendous scale.
.