03
1958–1961

Racing Overseas and Demonstrating Yamaha's High Performance to the World

Having won two major motorcycle races in Japan, spirits were high at the company. At that time, a report was issued by staff members of Nippon Gakki engaged in market research and sales activities centering on the US and Canada. The report suggested that to sell Yamaha motorcycles in the Los Angeles area, where motorcycles were popular, the most effective strategy would be to take part in a major race to demonstrate their superior performance.
Ever since deciding to move into the motorcycle business, President Genichi Kawakami had been developing a plan to expand overseas. In order to push the plan forward, the company made the decision to enter the Catalina GP held May 3–4, 1958 on Santa Catalina Island, which is located off the coast of Los Angeles. It was Yamaha's first international race.
Yamaha sent five motorcycles to compete in the 250 cc class. In addition to a modified YD1, which had swept to victory in the second Asama Highlands Race, the company modified four other machines for riding on uneven surfaces. One of the bikes was ridden by a Japanese rider, Fumio Ito, while the other four were ridden by Americans.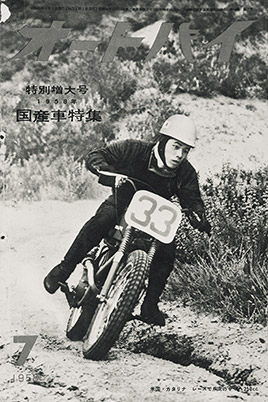 The highest Yamaha finisher was Fumio Ito, who placed sixth, but the race was especially difficult, with only 11 of the 32 riders that started completing the race. After moving up from last place to sixth, Ito drew a great deal of attention locally for his riding skills. Yamaha subsequently took part in a half-mile track race in Los Angeles, where it claimed victory. The exploits of the Yamaha team, which had made the long journey all the way from Japan, captivated the local media and provided substantial momentum for the entry of Yamaha motorcycles into the US market.
The next year in August 1959, Yamaha organized a factory motorcycle development team at the Hamamatsu Research Laboratory. While it was not an official organization, it was the first time ever specialized racer development team was assembled. It consisted of groups assigned to engine design, performance development, chassis design, road testing, and other areas. The groups committed all their energy to developing machines capable of winning in the road racing World Grand Prix.
In 1961, at long last, Yamaha entered a World Grand Prix road race. Following Taneharu Noguchi's eighth place finish in the 125 cc class in the company's debut race, the French GP, Fumio Ito captured sixth place in the 250 cc class in the Isle of Man TT Race, which Yamaha took part in for the first time. These results constituted the company's first steps on the Grand Prix stage.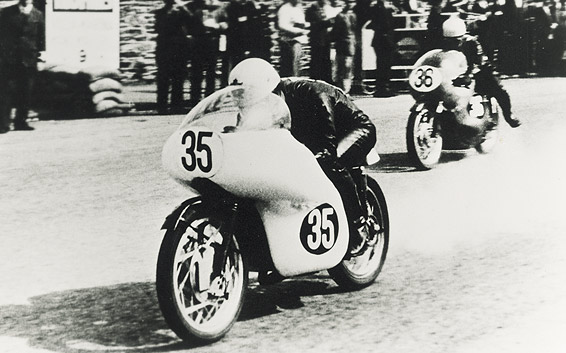 .