1977
View an archive of races Yamaha competed in 1977.
Yamaha returns with works teams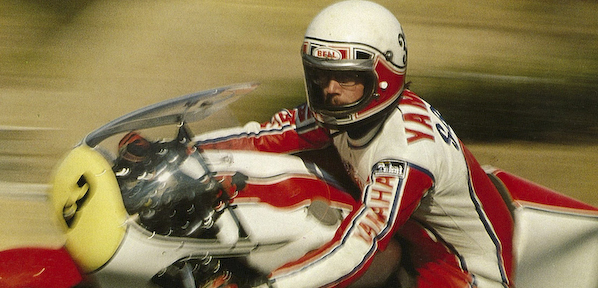 S. Baker 2nd in ranking, while J. Cecotto gets 2 wins



After a year's hiatus from GP racing, Yamaha returned with restructured works teams for the '77 season. Steve Baker and Johnny Cecotto joined the Yamaha camp. The GP500 class had been dominated by Suzuki during Yamaha's absence in 1976. But this year Yamaha brought in a new and lighter YZR500 (OW35). Beginning this season the points system was changed from the existing effective-points system to an all-point scoring system. The Isle of Man TT was taken out of the championship, and the British GP was moved to Silverstone.

Suzuki maintained good form throughout the year, with Barry Sheene riding the square-4 engine machine to six wins to clinch the rider's title for the second year in a row. Suzuki also took the manufacturer's title for the second year running. Yamaha was surrounded by an overwhelming number of Suzuki riders, but Cecotto was able to win the Finland and Czechoslovakia GP's towards the end of the series to finish 4th in the ranking. Despite not winning any races, Baker was ranked 2nd overall due to consistent results, including three second and third place finishes. In Finland, Cecotto's YZR500 (OW35) was fitted with Yamaha's new YPVS mechanism, which helped to improve the 2-stroke's exhaust efficiency.


Takazumi Katayama wins the championship title



The 11-round 350cc class series was essentially a single-make race featuring Yamaha's production racer (or constructor machines with Yamaha engines). Takazumi Katyama won five races to take the championship, as Yamaha won its fifth consecutive manufacturer's title.


Baker takes the inaugural F750 world title
The year 1977 saw the beginning of the Formula 750 World Championship, a competition that vied with the GP500 as the pinnacle road racing category. The series ran independently from the GP with 11 rounds, including races in the US and Canada. For its debut in Formula 750, Yamaha developed a new factory machine, the YZR750 (liquid-cooled, 2-stroke, 4-cylinder 748cc). Riding this model, Steve Baker took five wins to be crowned as the inaugural Formula 750 title winner. Other Yamaha riders rode the TZ750 production racer to take 10 wins in the 11-race series. The other win went to Kawasaki.

| Pos. | Cate. | Rider | Constructor | Point |
| --- | --- | --- | --- | --- |
| 1 | 500cc | B. Sheene | Suzuki | 107 |
| 2 | 500cc | S. Baker | Yamaha | 80 |
| 3 | 500cc | P. Hennen | Suzuki | 67 |
| 4 | 500cc | J. Cecotto | Yamaha | 50 |
| 5 | 500cc | S. Parrish | Suzuki | 39 |
| 6 | 500cc | G. Agostini | Yamaha | 37 |

| Pos. | Constructor | Point |
| --- | --- | --- |
| 1 | Suzuki | 157 |
| 2 | Yamaha | 114 |