Hida Road in the Early Summer, an Ancient Town in the Mountains
A touring essay about a Norwegian student studying in Japan taking a trip to Takayama on an MT-03 and the spellbinding olden townscapes he passes through on the way.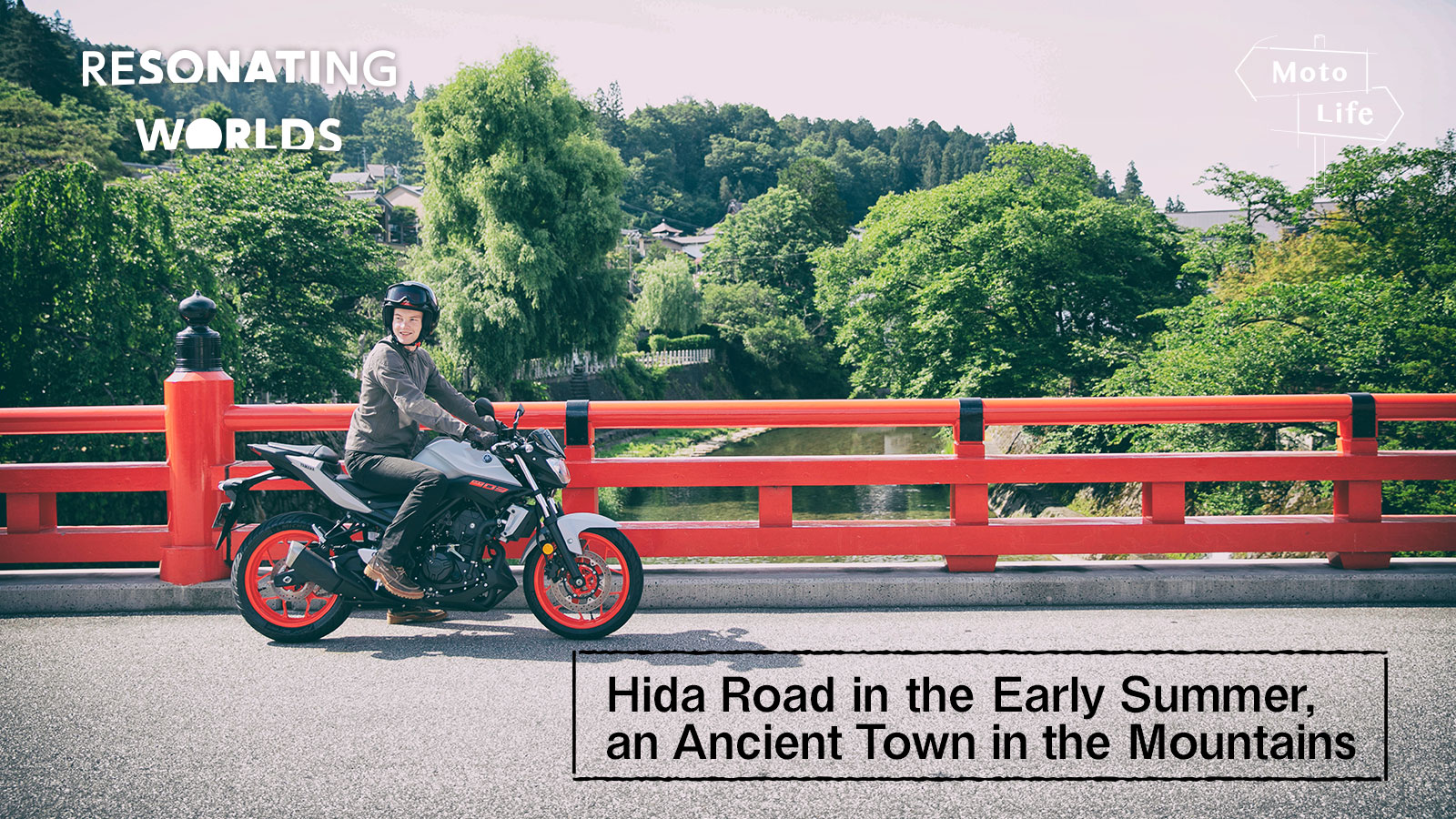 It's Friday, almost the weekend. The campus is bustling with students coming out of their final lectures for the week, talking about their plans for the weekend or where they are going for a drink that evening. I make a beeline for my dormitory, trying not to get held up by anyone. When I get home, another overseas student, who had got home before me tapped me on the shoulder with a friendly look on his face.
"Hi Erik, do you fancy coming out for a meal with us if you are free tonight?"
"Thanks for the invite, but actually I'm heading for Takayama tonight."
"Oh, really? I've never been there, is it like Kyoto? Are you getting a train soon?"
"I'm going there by motorbike. If you've got a helmet, you can come with me!"
"Thanks, but I'm alright. I don't have a helmet, and I've got plans with my girlfriend on Saturday. Let me know about the place when you get back. Anyway, have a great weekend!"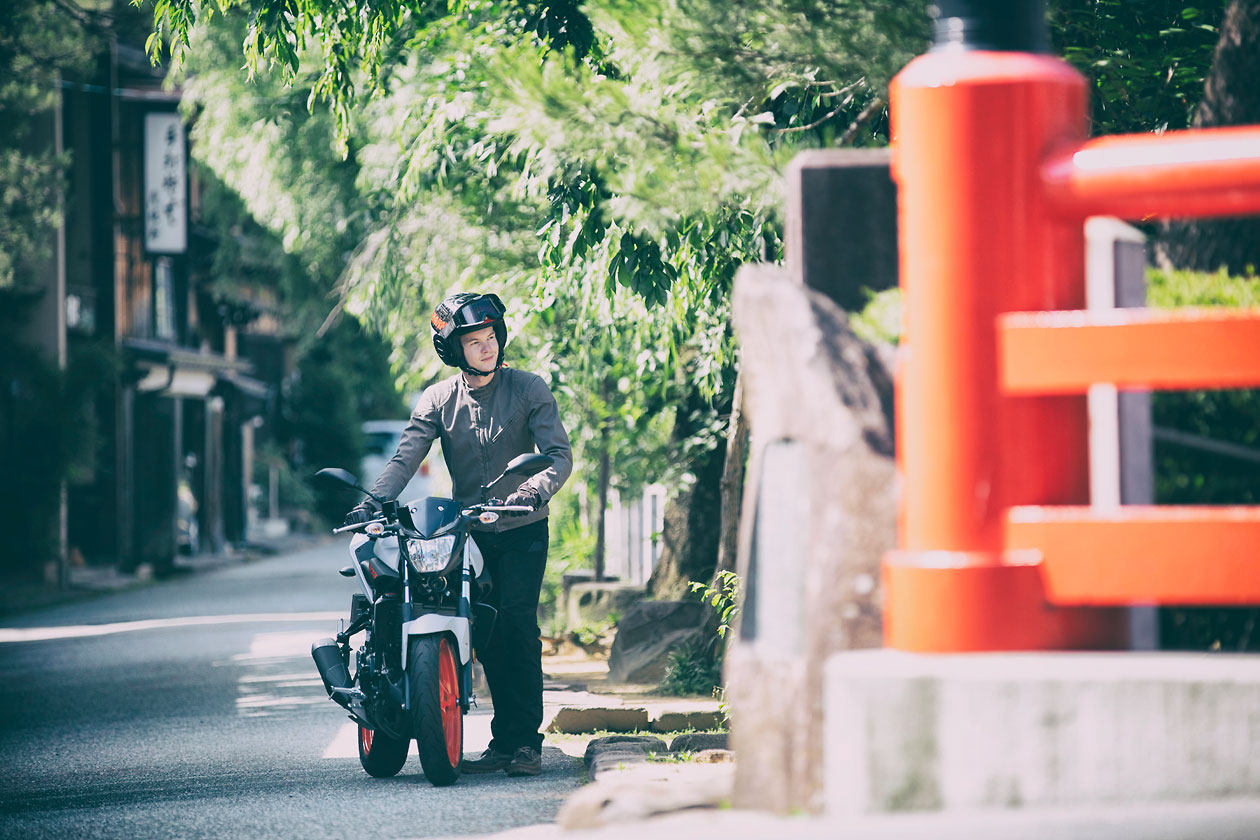 According to Google Maps, from where I am, Nagoya, to Takayama, it looks like it's about 70 km. I grab a quick bite to eat and jump on my MT-03. The sky is still bright when I get on the highway, but the sun had completely set by the time I got to Takayama. I check in at the guest house I had booked, which is full of overseas tourists, and a symphony of different languages greets me. After chatting with a few of the tourists, it seems like it's just me that has arrived by motorcycle. The murmurs of foreign languages continue until midnight, and like a lullaby, they help me to drift off into a deep sleep.
I grew up in a small countryside town in Norway called Bardalssjøen. I used to make the 20-km trip every day to high school on a Yamaha YZF-50. It was a small-displacement bike but a racy riding style machine and was able to get up to 80 km/h. It was a really exciting way to get to school for a teenager for sure. The MT-03 is a lot more powerful, and with its upright position, you get an exhilarating sensation that's impossible to experience when driving a car. The thrill of riding hasn't changed at all for me, even though I'm on a different machine, and I'm no longer a teenager. I never imagined riding another Yamaha in Japan just a few years later after high school.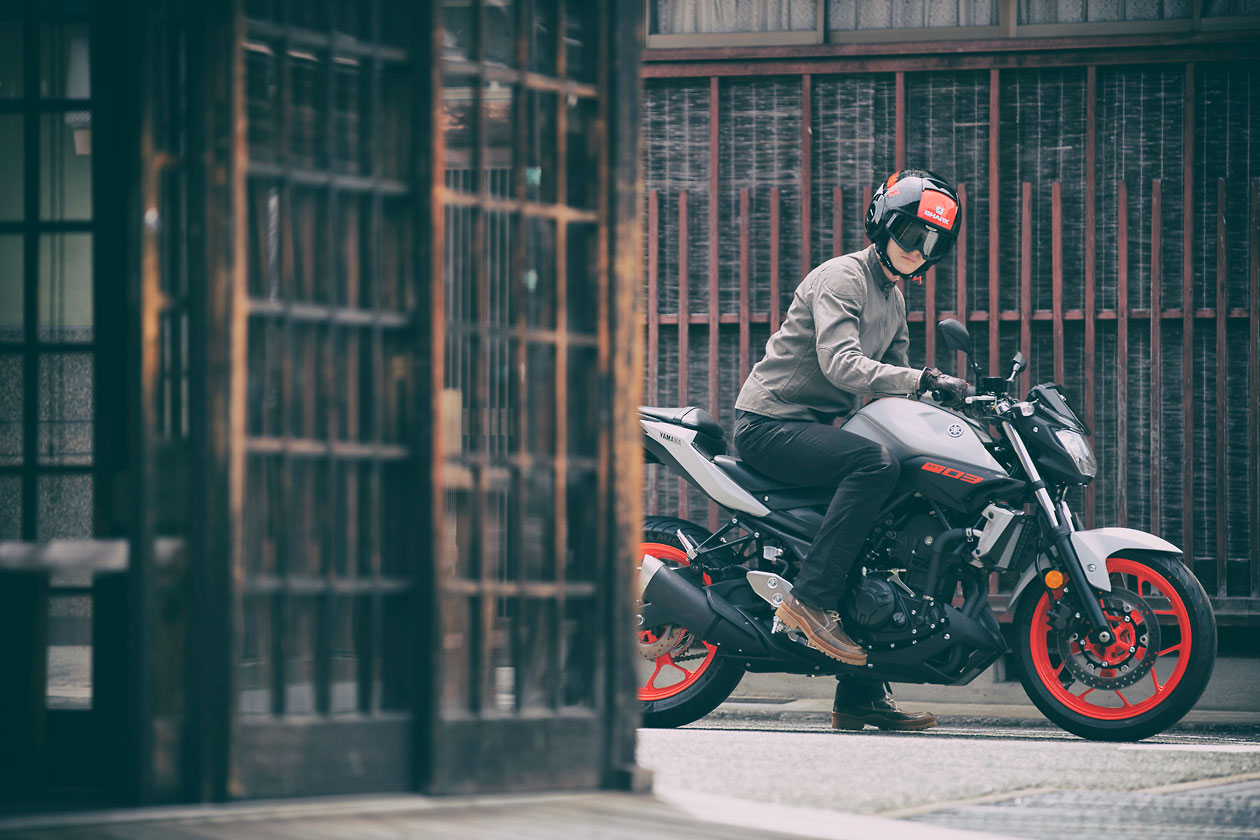 The next morning, I wake up earlier than I thought I would and decide to explore the town of Takayama on the bike. I soon get to an area of a lot of old wooden buildings, a short distance from my guest house and the station. I feel like I've stumbled on to a samurai film set or am part of a historical drama or something, it's really exciting.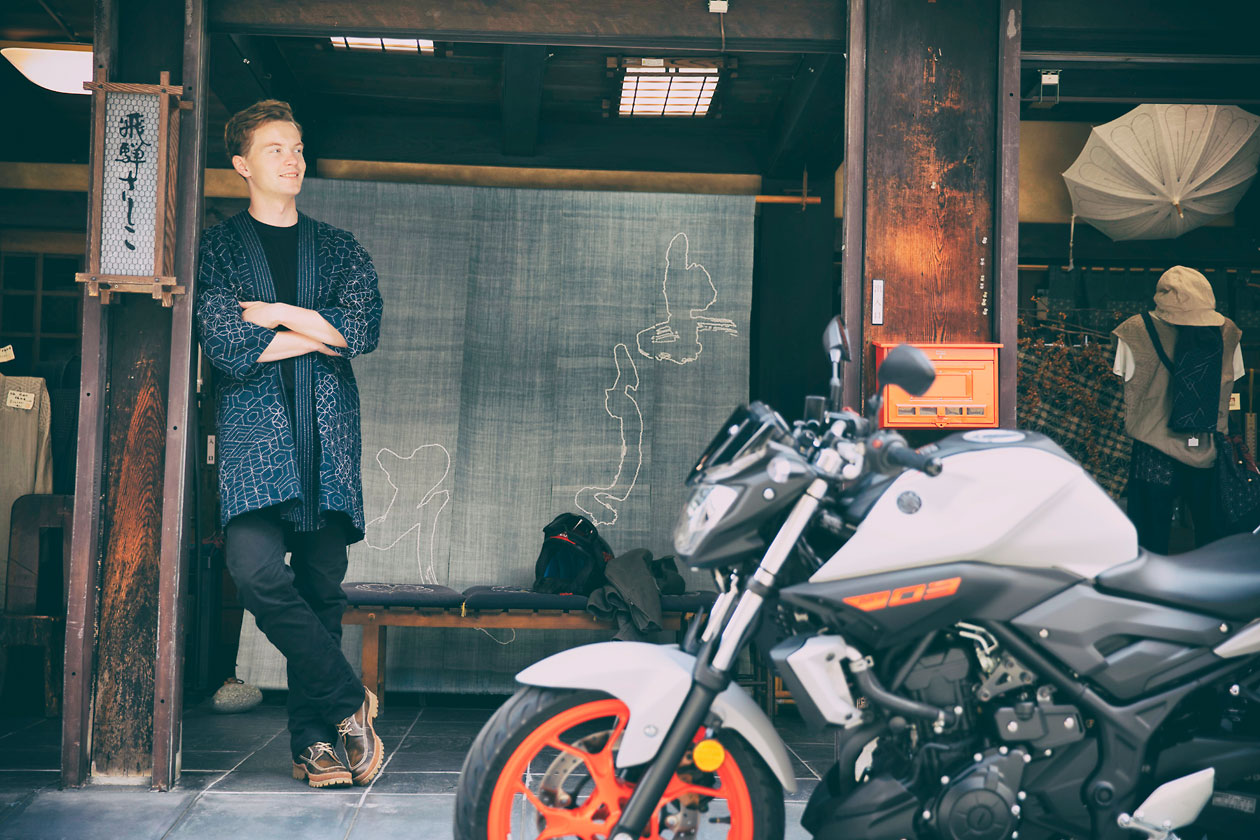 The old town alleys are very narrow, but the light, compact MT-03 is as nimble as a bicycle and makes it easy to get around.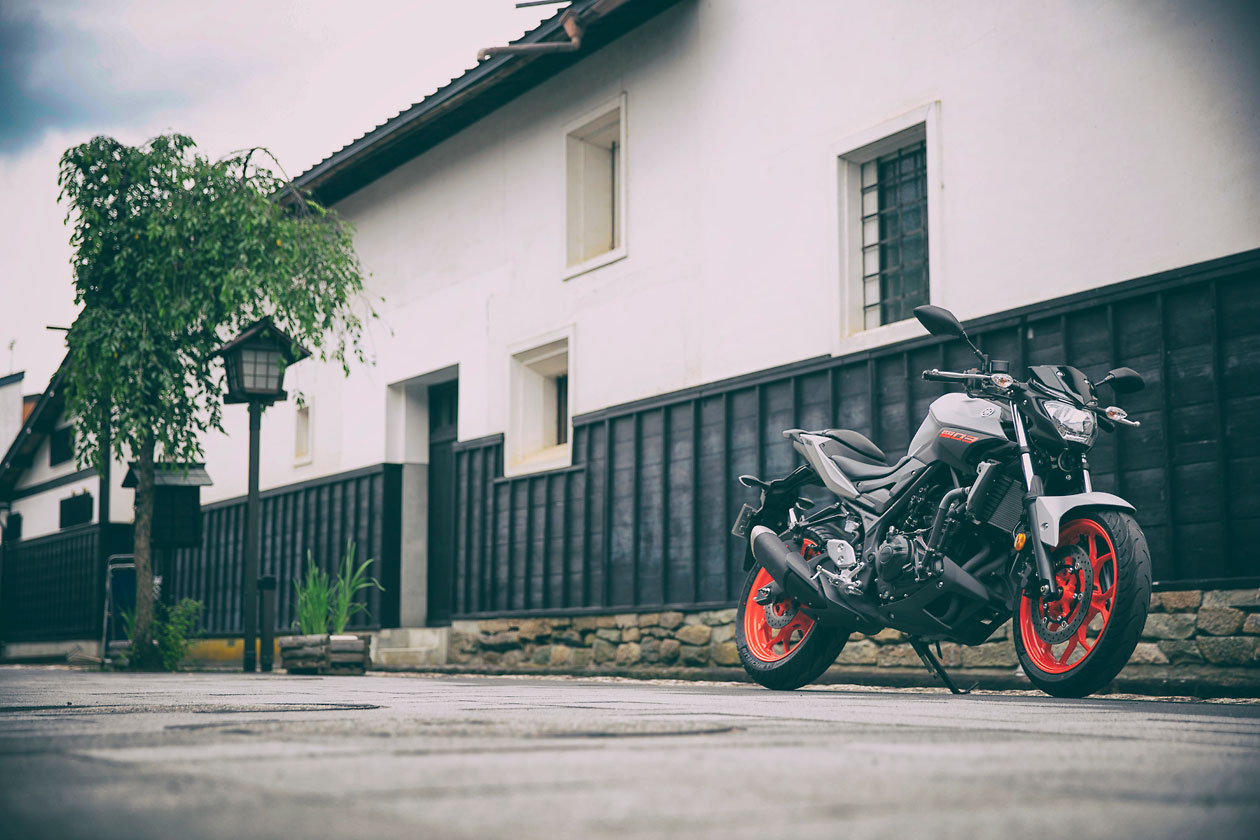 As I make my way around the town, I see some barrels piled up inside a building, so I decide to stop and take a closer look. I ask about it to the people in the building, and they tell me they are making miso paste and soy sauce to sell in the shop. In the back of the shop, there are two especially big barrels filled with two different kinds of miso. One is a dark chocolate brown and the other a lighter shade. The staff encourage me to try some and see if I can tell the difference in flavor between the two. I understood what they were saying after they made a finger-licking gesture. Just by some slight alteration in ingredients and having a different fermentation period, it seems the same miso paste can taste completely different. Since I came to Japan, although I've had miso soup a couple of times, this is the first experience actually to try the miso paste itself. The dark brown miso paste has been fermented for three years and has an aged feel to it with a flavor that I can't really explain, but I prefer this one better.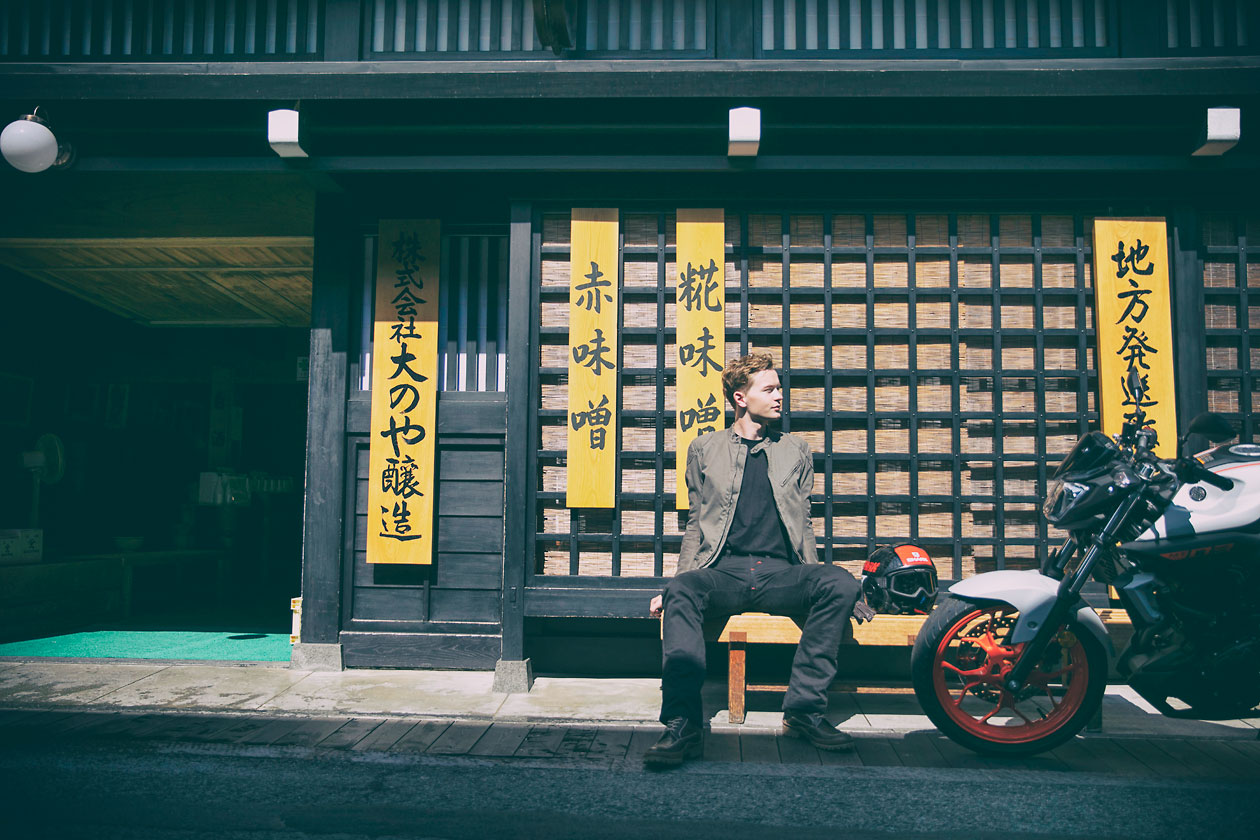 "Cool bike! Where are you from?"
As I'm stopped on my bike checking directions I hear a voice. I look up to see a young guy pulling a rickshaw. He says the color of my bike is chic and matches the atmosphere of the town. I'm pleased to hear this, as secretly I also feel the same way! I tell him that I live and study in Nagoya, but I'm from Norway, and he says that he's been to Norway before. When he was a student, he was a skating athlete, and he stayed in Norway for a short time. He doesn't remember the name of the town but tells me it was where the Olympics were held. Judging by his age, I guess he means Lillehammer, not Oslo. Regardless of how long I stay in Japan, I can never get acclimatized to the oppressively hot summers here – cold weather, of course, doesn't bother me – and as this man reminisces about his time in Norway I start missing the mild but long summer days back home.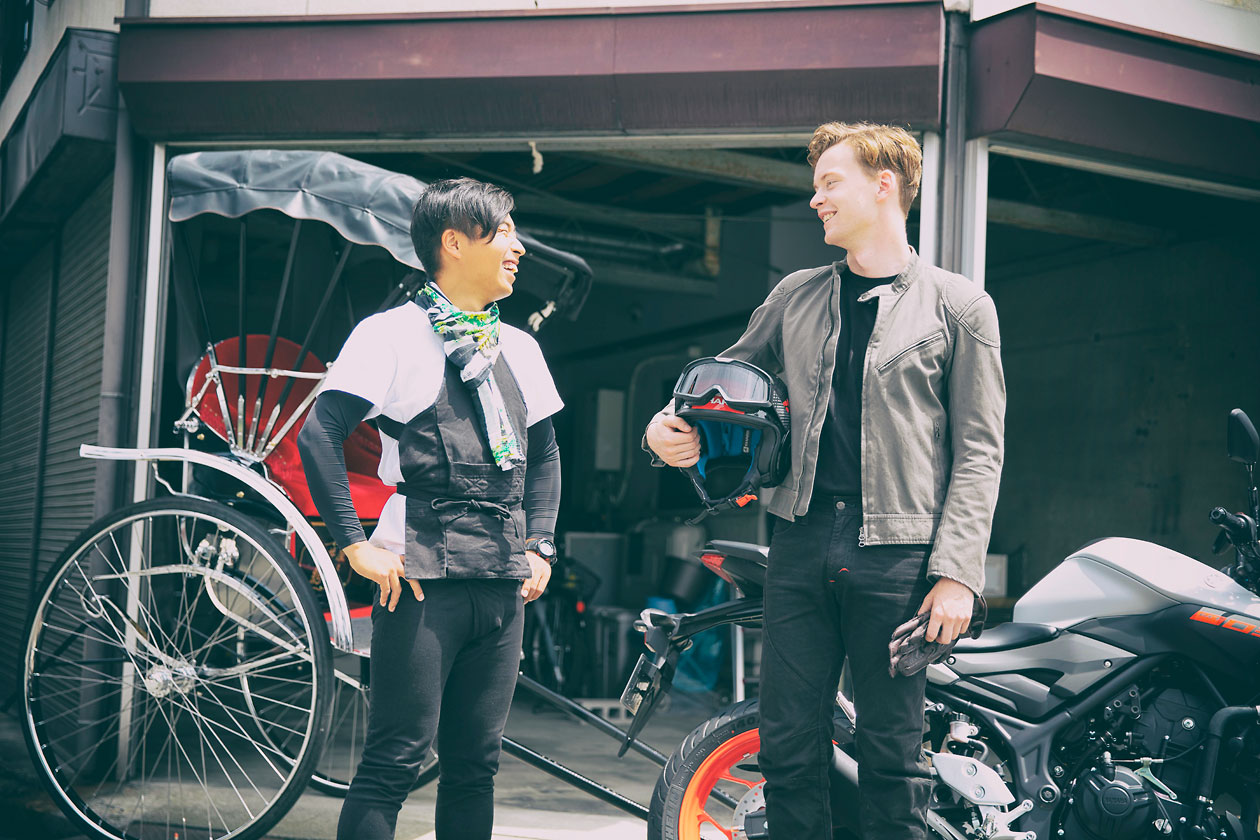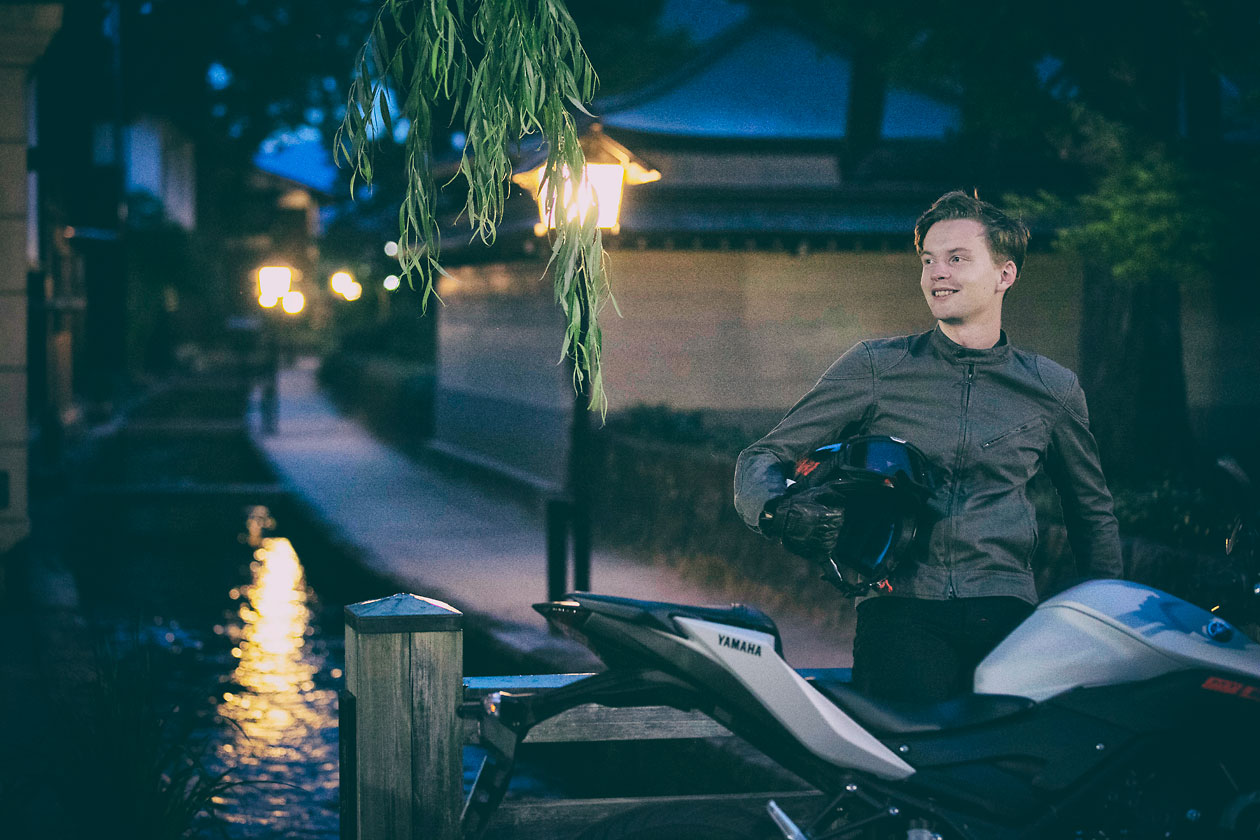 After having a look around Takayama for a bit, I head out towards the mountains. A little way out of the town, most of the Hida area is covered by mountains and thick forests. Norwegian people like living in nature and hiking and so on, so I feel very much at home being in such lush countryside. Except for the asphalt and the sky, I am surrounded by emerald green as far as the eye can see. "This landscape is like the world of a Ghibli movie!" I mutter to myself under my helmet. I feel like I have come from a period drama and now into an anime film. Tens of kilometers deep into the forest, I look around expecting to see Totoro holding his leaf umbrella, waiting for the Catbus. I keep running on a winding road alongside the river until nightfall.