The Life of Randall
A rich life in the mountains – what Randall taught Japanese people.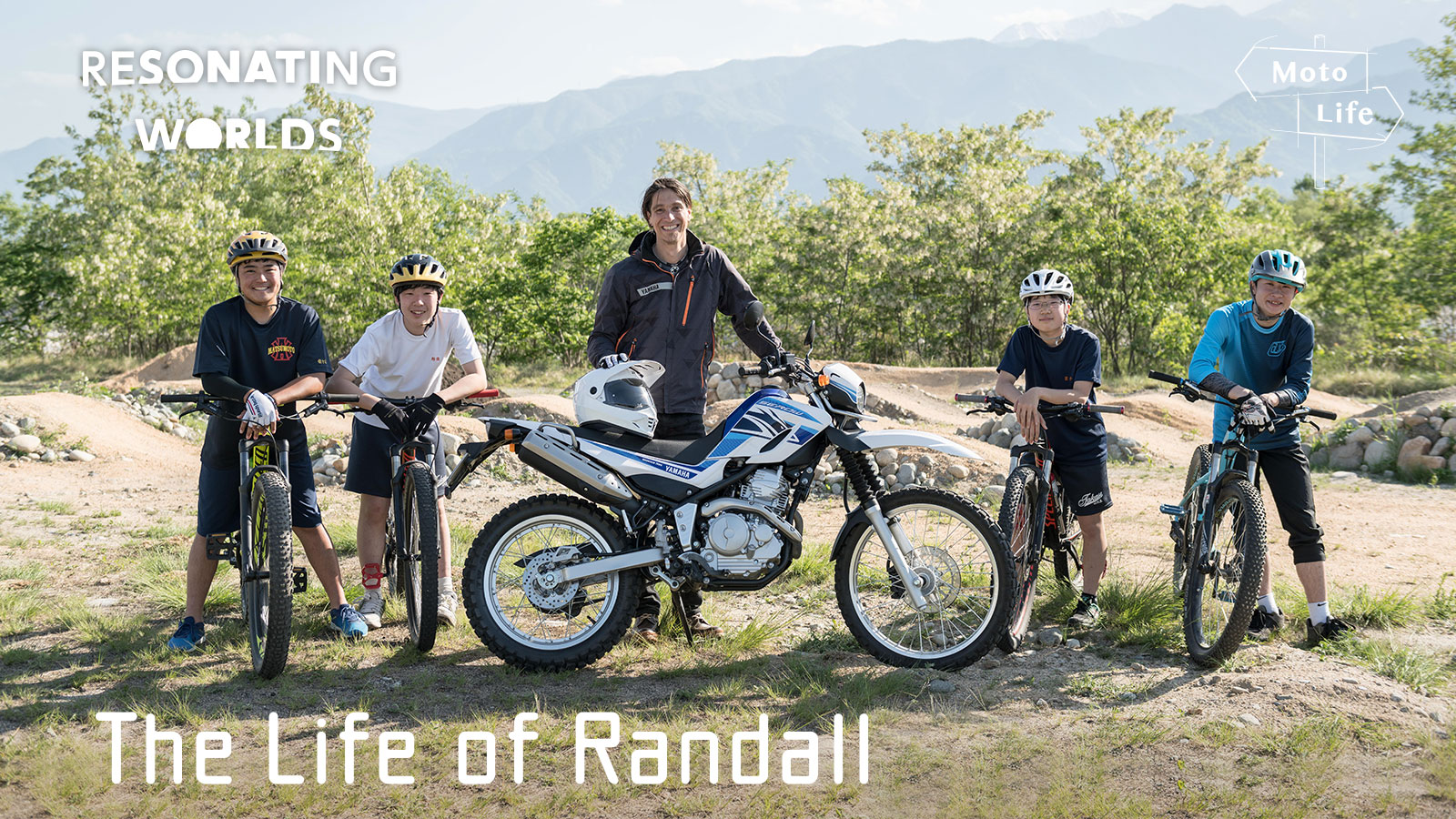 Kitaazumi-gun Ikeda-machi is a small town in the northwestern part of Nagano Prefecture. In the past, it made a name for itself as a resting place on the Chikuni highway, also known as the "salt road" because it was used to transport salt and seafood from the coast inland. I visited Randall Middlebrook, an English teacher, here in late May. I had heard about a Canadian teacher that lived here that enjoyed riding through the dense nature of Japan on mountain bikes and motorcycles. At this time of year, the landscape of the region known as Azumino is spectacular, with a beautiful contrast between the planted rice fields and the Northern Alps.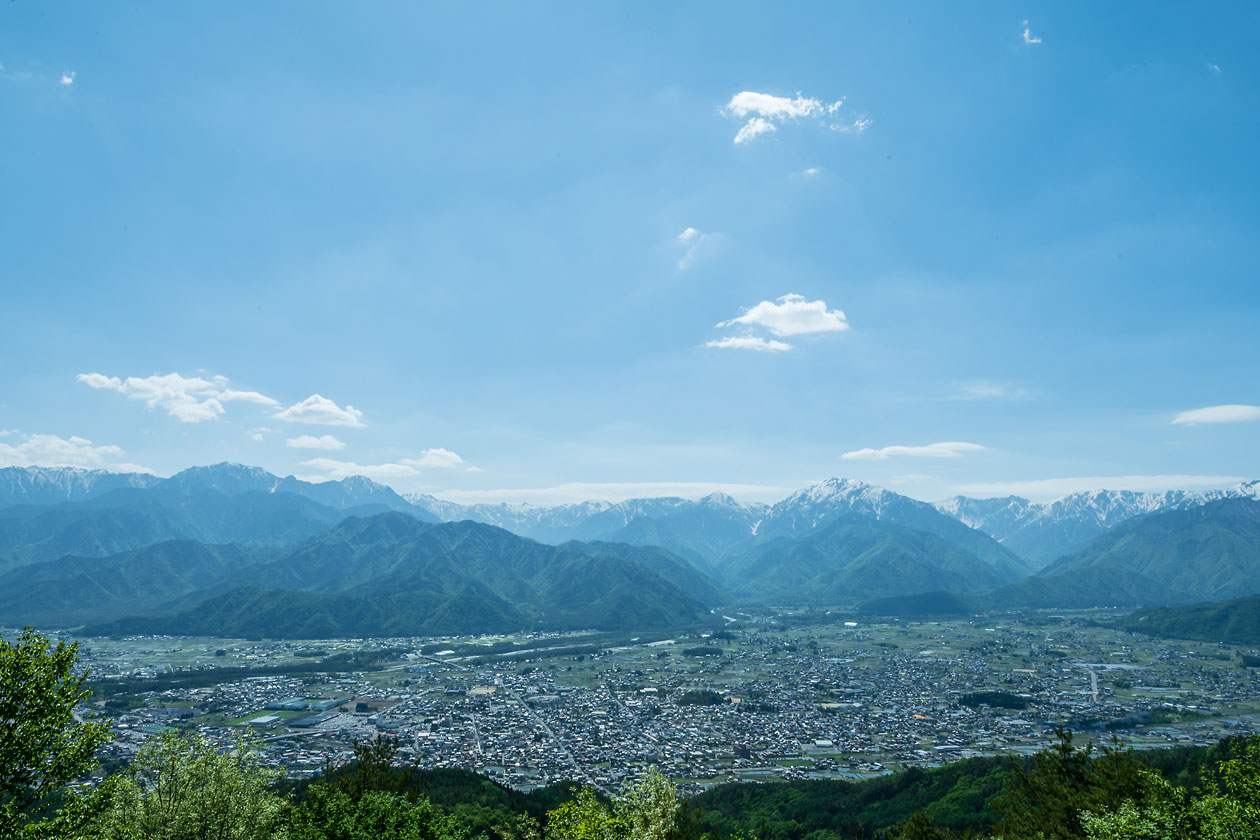 In 2004, Randall came to Ikeda from his home country of Canada.
He was a teacher of sociology and physical education in Canada, but he got interested in Japan through teaching Japanese history in his social studies classes. He managed to persuade the principal of the school to let him go to Japan by convincing his boss that it would make him a better teacher.
First, he got posted in Yamaguchi prefecture, but because of his love for the mountains, he then moved to Nagano. He then came across the town of Ikeda and fell in love with it. He had initially planned to get married, and then move back to Canada, but he loved the place so much that he decided to settle there.
"Canada has some wonderful mountains, but they are very far from the towns," he tells me. "If you want to spend time exploring the mountains, you have to drive hundreds of kilometers. The mountains near Ikeda, however, are right outside your house, which is great – something that all mountain-loving Canadians dream for."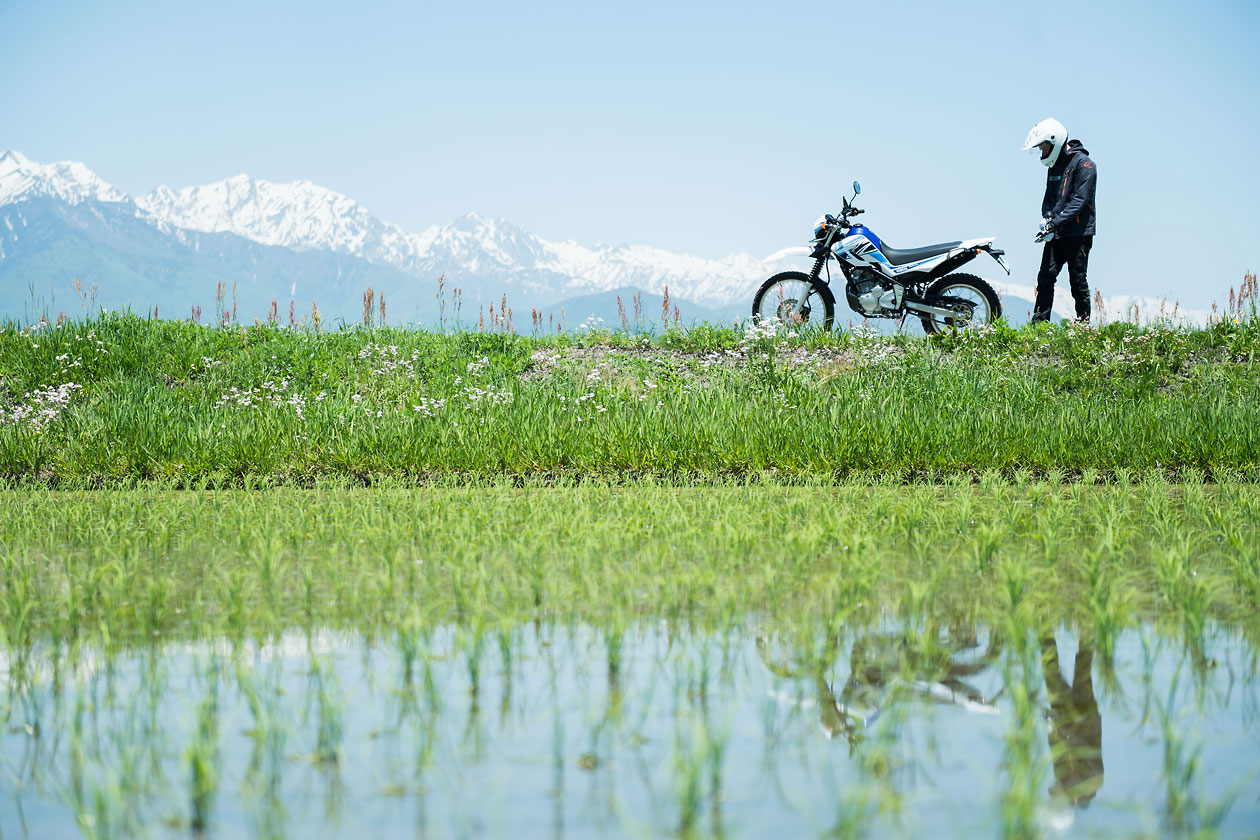 Mountain climbing, rock climbing, skiing, kayaking, Randall jumps into whatever outdoor activities he can do. In the past, he has done alpine skiing and climbed mountains over 6000m above sea level in Nepal, but now he mainly focusses on mountain biking.
"Mountain biking is a sport that everyone can enjoy regardless of age and gender," Randall informs me. "Plus, you can come across some treasure-like natural beauty on the way."
Ikeda is a perfect place for mountain biking, but no one was aware of that fact until Randall arrived. To help spread awareness of this, he decided to make a proper mountain bike route through the mountains. He took a chainsaw on a motorbike and restored an old disused mountain trail.
"It's a lot easier to get to the trails by motorbike than it is by car. I had a sturdy sportbike in Canada, but now I've got a 250cc scrambler. Sometimes I take my son with me in tandem."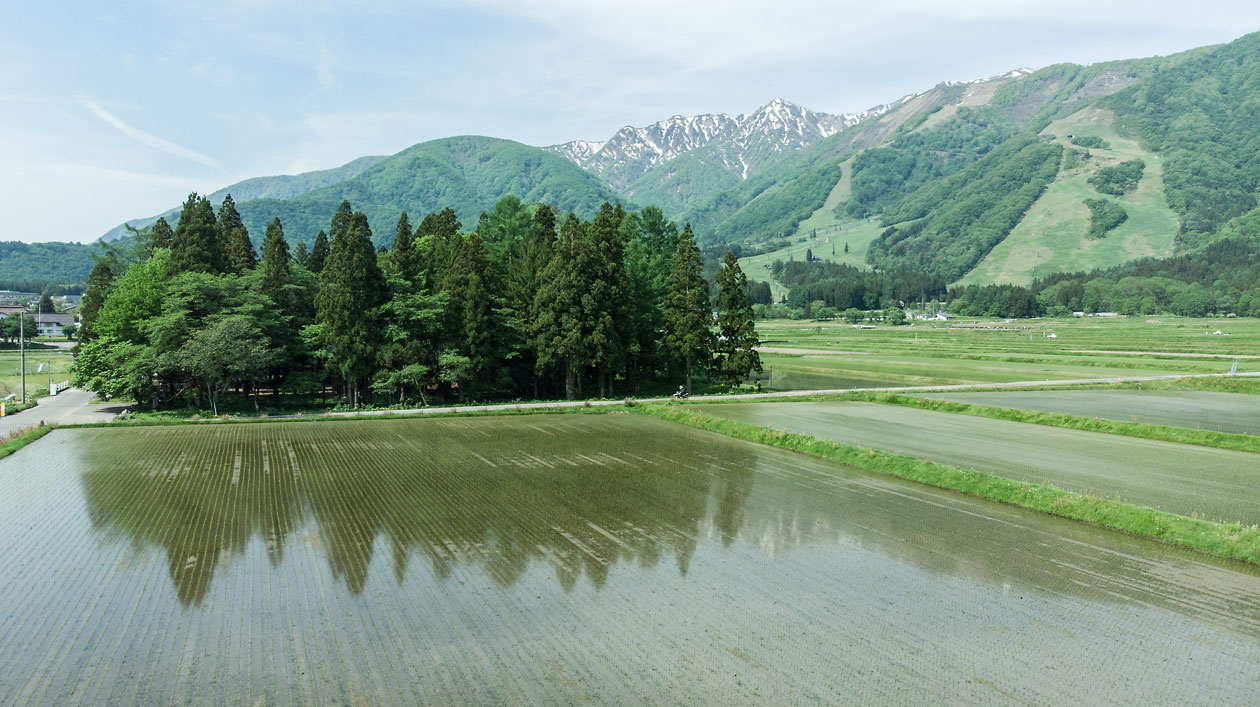 In order to keep the trail in good shape, he has to clear and chop up fallen trees, cut the grass and weeds that grow there and flatten the ground.
Although this was the first time he had done anything like this, he got a lot of support from the local city hall and tourism board. On top of this, local people started turning up offering their help. When word began to get around about the trails, mountain biking enthusiasts from places like Tokyo starting coming to check them out.
About 14 years after the trail first opened, the total length of the course is now 32km. Signs guiding people around the route have been installed at key points so that people not familiar with the area can enjoy themselves without getting lost. Randall's generosity means he lets anyone use the trails, provided they respect the rules of course.
"Unlike at Hakuba, there is almost no snow here in the winter, so people can enjoy mountain biking here all year round," Randall tells me. "I made this trail to promote mountain biking, which is why I never wanted to charge anyone any money. I get to use it to, so I get enough from it already!"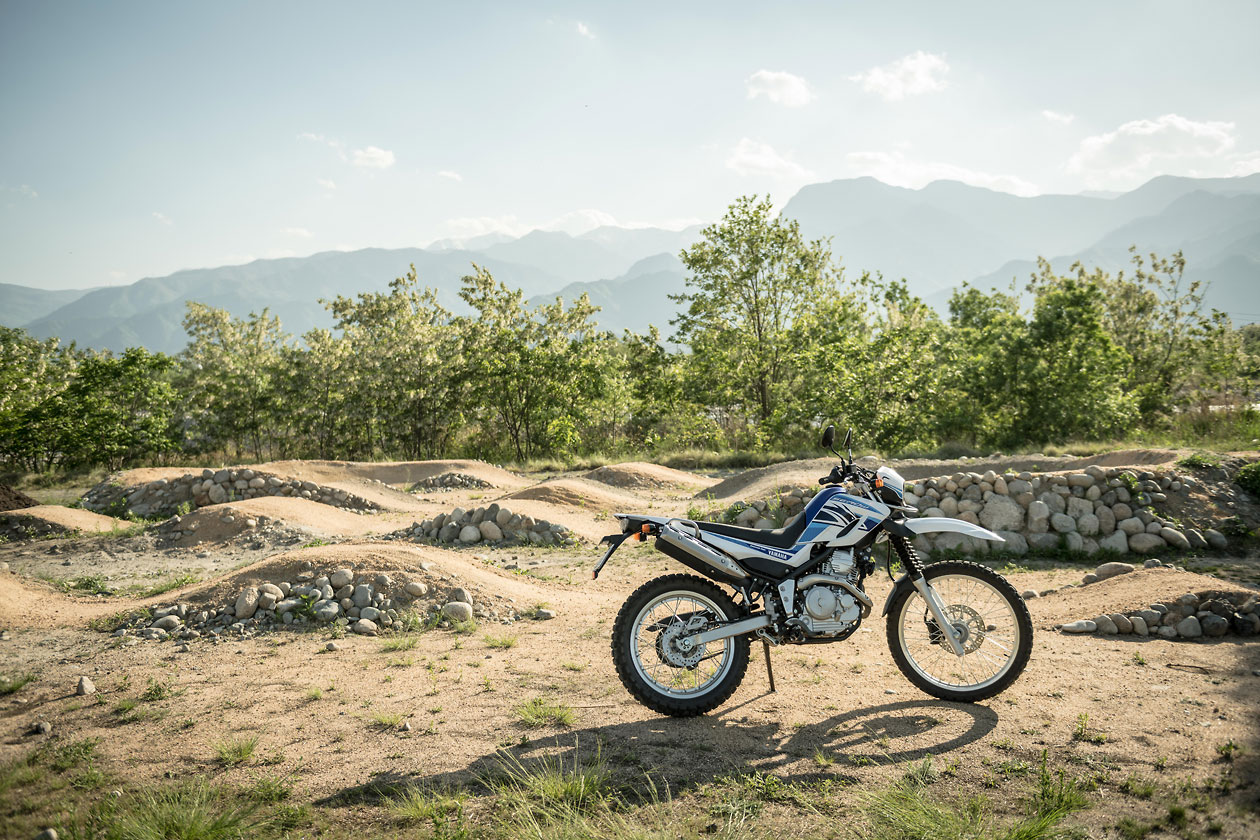 Last year Randall started a mountain biking club at the junior high school he works at. The six members of the club meet twice a week at a pump truck, a custom-made circuit of rollers and banked turns that Randall made with his friends, alongside the Takase River.
"The Japanese club activity system is far too geared towards working for one competition or performance," Randall states. "These kids do the same thing every day for three years, working toward a singular goal, but after they graduate, they usually completely quit the sport or activity for good. This mountain biking isn't a usual sports club; there are a wide range of things that go with it, like nature observation, camping, trekking and so on. I want to show these students how amazing their hometown Ikeda is through mountain biking."
The club only officially meets twice is a week. The reason for this is Randall believes children should have the freedom to do what they want naturally, rather than locking children's lives into a strict schedule. In reality, though, the six members often head down to the pump track without Randall on their days off from the club.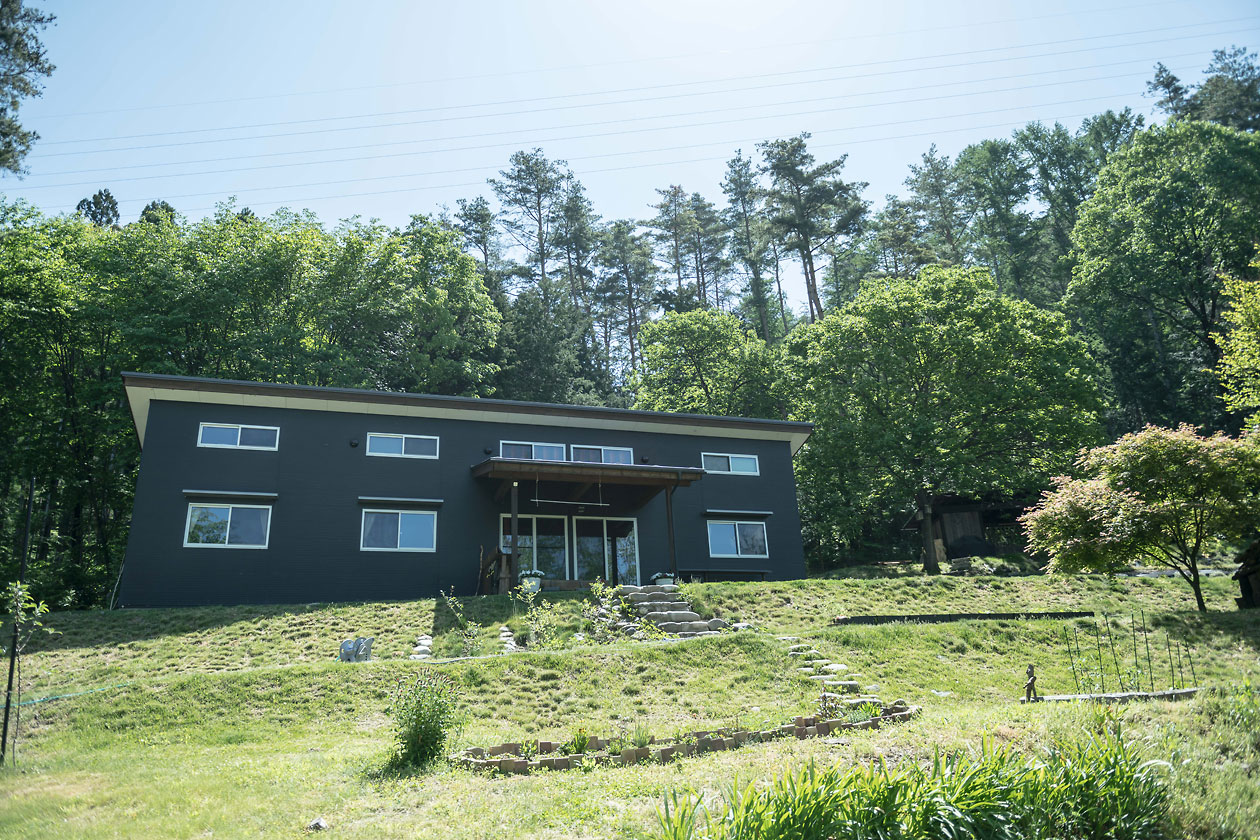 Randall's house is a little off the prefectural road, up an unpaved path. It is situated right at the end of one of the trails that he made, a navy-blue house illuminated by the sunshine on the side of a slope. From the 2nd floor of the house, there's a spectacular view of the peaks of the Northern Alps. On the grounds of the house, there's a firewood shed, flower beds, and a garage for his motorcycle and mountain bikes. There's a rope hanging from a beam in a BBQ cabin they also have, and Randall's son Raita greets me with a cheerful "hello" hanging from it.
You can experience the kind of "slow life" here that those who have lived in big cities for a long time can't help but envy even just a little. However, the plot of land when Randall bought it was covered in thick weeds and overgrowth, and there was no running water or electricity servicing the place. It's awe-inspiring what Randall has done.
"While learning things from a carpenter and looking up stuff online, we managed to do the best we could," Randall explains. "We had to use heavy machinery to prepare the ground. We also had to put plasterboard up in the ceiling and heat insulation materials into the walls. The water comes from a local well; the electricity lines are buried underground, so we didn't obstruct the beautiful view of the mountains. With my wife, Midori, and some mountain biking buddies helping out a lot it took about two years to complete. It was really tough work, but also a lot of fun at the same time."
Randall quite openly admits that the place perhaps wasn't completed to perfection, but it was much more about having a go and seeing what the results could be. You get a sense of Randall's enthusiasm, and the inspiration it gave to those helping him when you look at the finished result.
"Life is very simple here. There's a lot of time where there isn't much to do, so you start thinking about challenging yourself to try something for the first time, and that's when new ideas come about. Although the idea of "free time" seems to be frowned upon by some Japanese people, I think that it's a really important concept if you use it well."
His words got me thinking.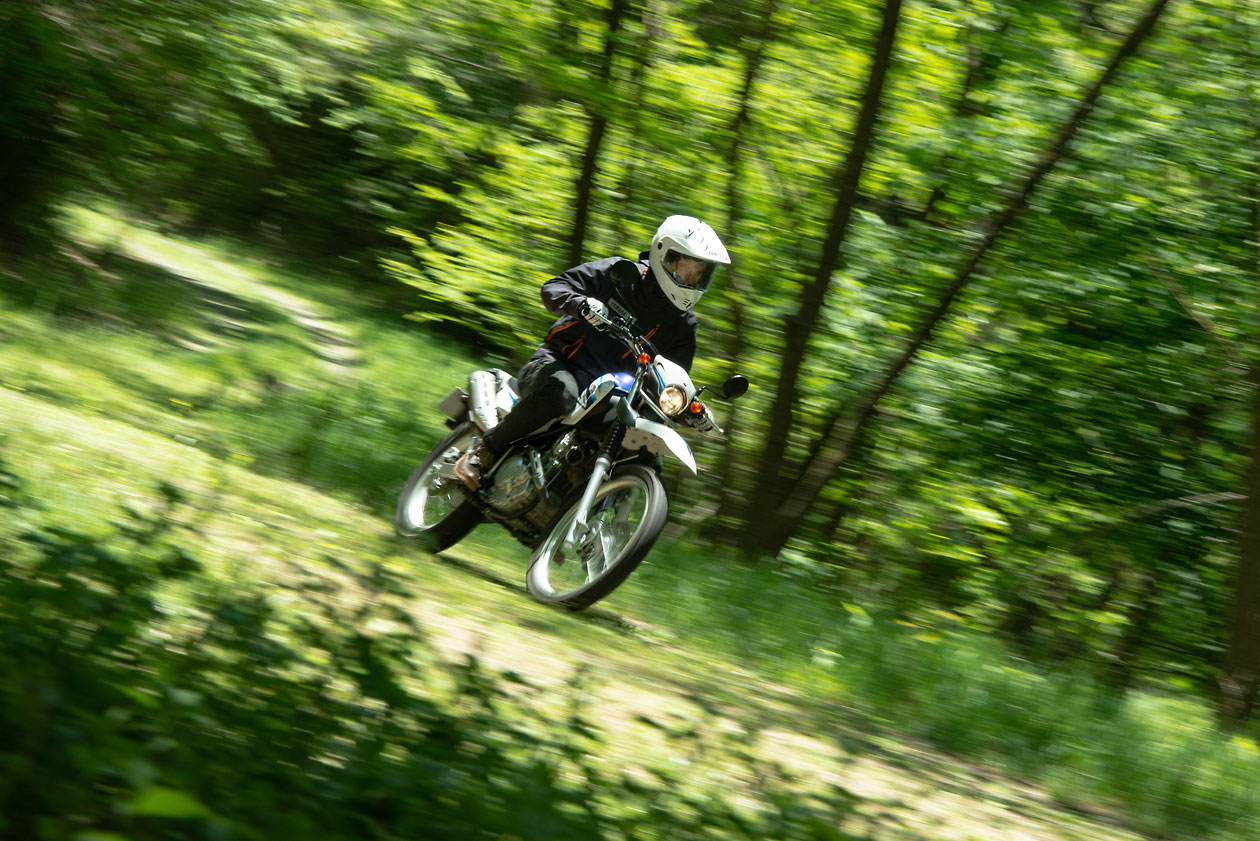 Eventually, Randall had a go on the Serow 250 and noticeably enjoyed taking it for a spin on the unpaved roads around his house.
"Compared to my scrambler, it's a lot more nimble and powerful," he tells me. "Because of the suspension, you feel completely in control riding around the dirt tracks. If I had this bike I could enjoy the maintenance of the trails a lot more - I'd definitely like one of these!"
Randall's 46-year-old eyes sparkled like a child's. For an adult with such a productive life, the Serow 250 seemed appropriate.