Yamaha Journey Vol.21
This is the story about Helen Lloyd's motorcycle travel on a Yamaha XT225 across Africa.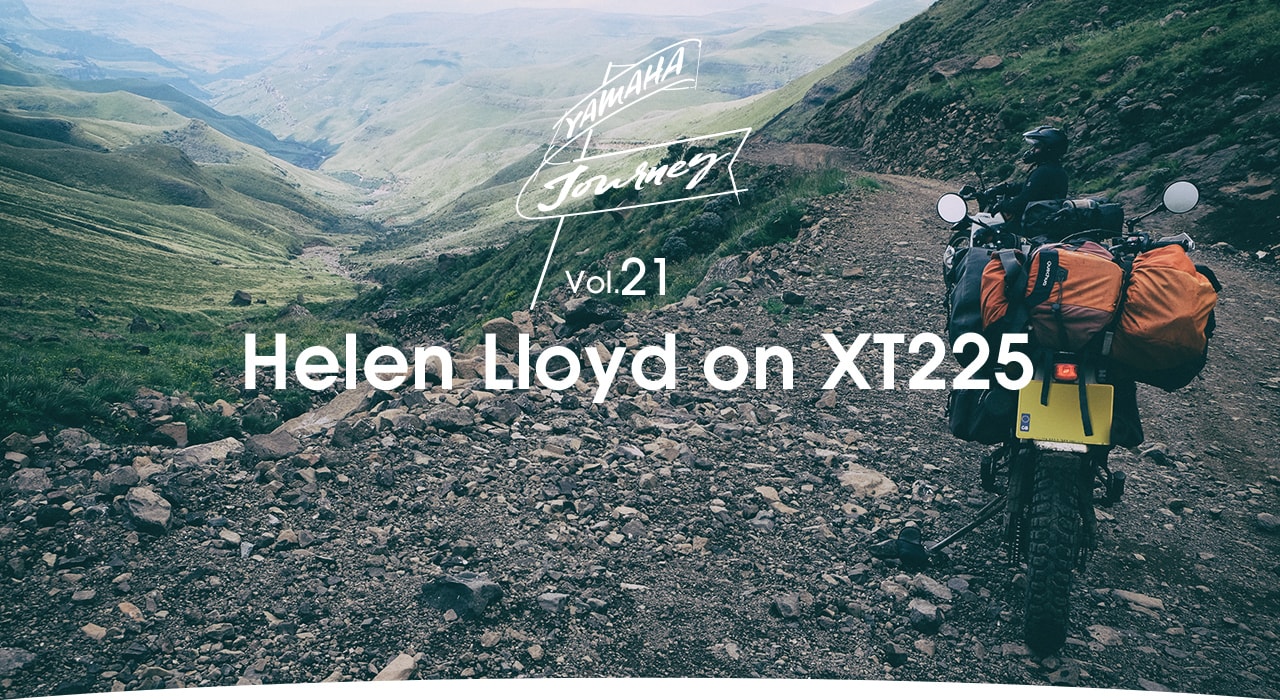 AFRICA TAKE 2 - A RIDE ON THE WILD SIDE
Helen Lloyd
XT225
#01 RETURN TO AFRICA
- A NEW BIKE, A NEW ADVENTURE.

South Africa - Lesotho - Swaziland - Botswana - Namibia
In 2009 Helen Lloyd quit her job in the UK and cycled across Africa. In 2015, returning 6 years later, she travelled across the continent for a second time, but this time on a Yamaha XT225. During the 15-month, 40,000-kilometer ride from Cape Town to Cairo, Helen explored the stunning landscape and encountered the kindhearted people and unique wildlife that share it. In this first installment, she gets to grips with the motorbike and the terrain, riding across 5 countries in the southern part of the continent.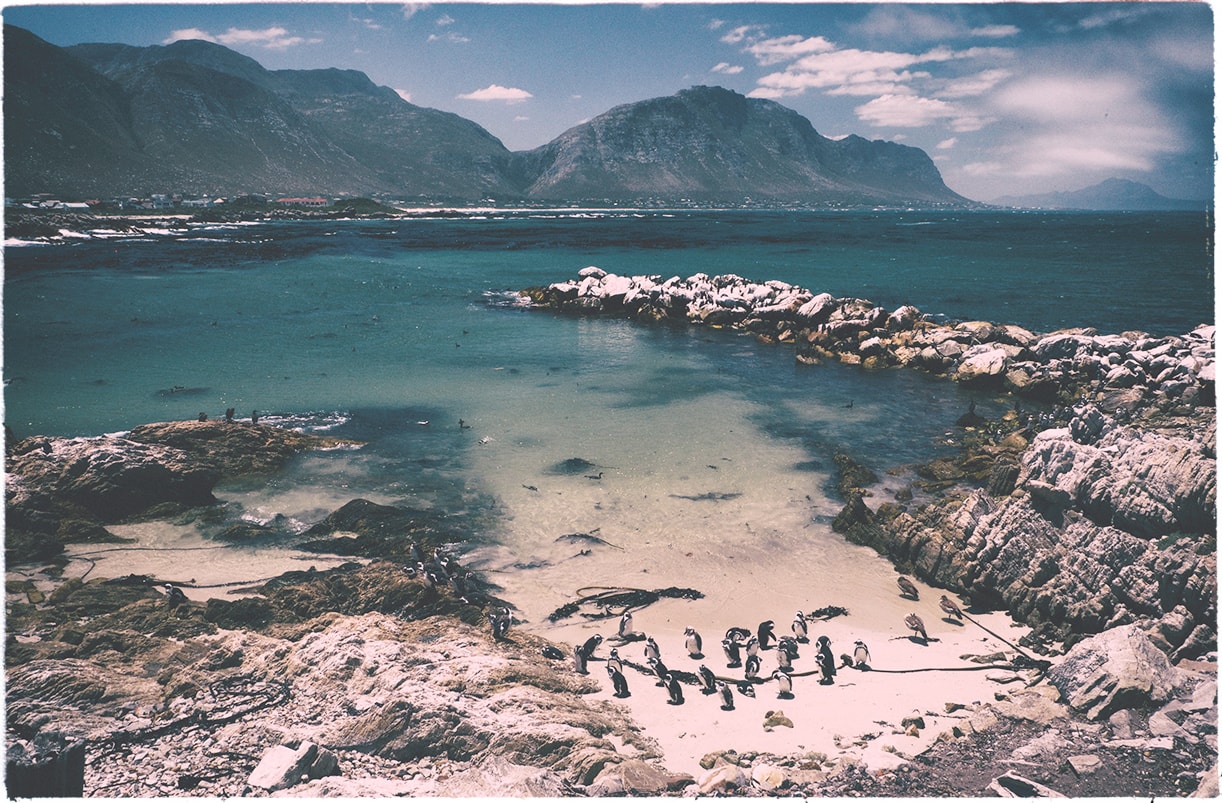 Looking out over a colony of African penguins down the coast towards Africa's southernmost point.
Betty's Bay, Western Cape Province, South Africa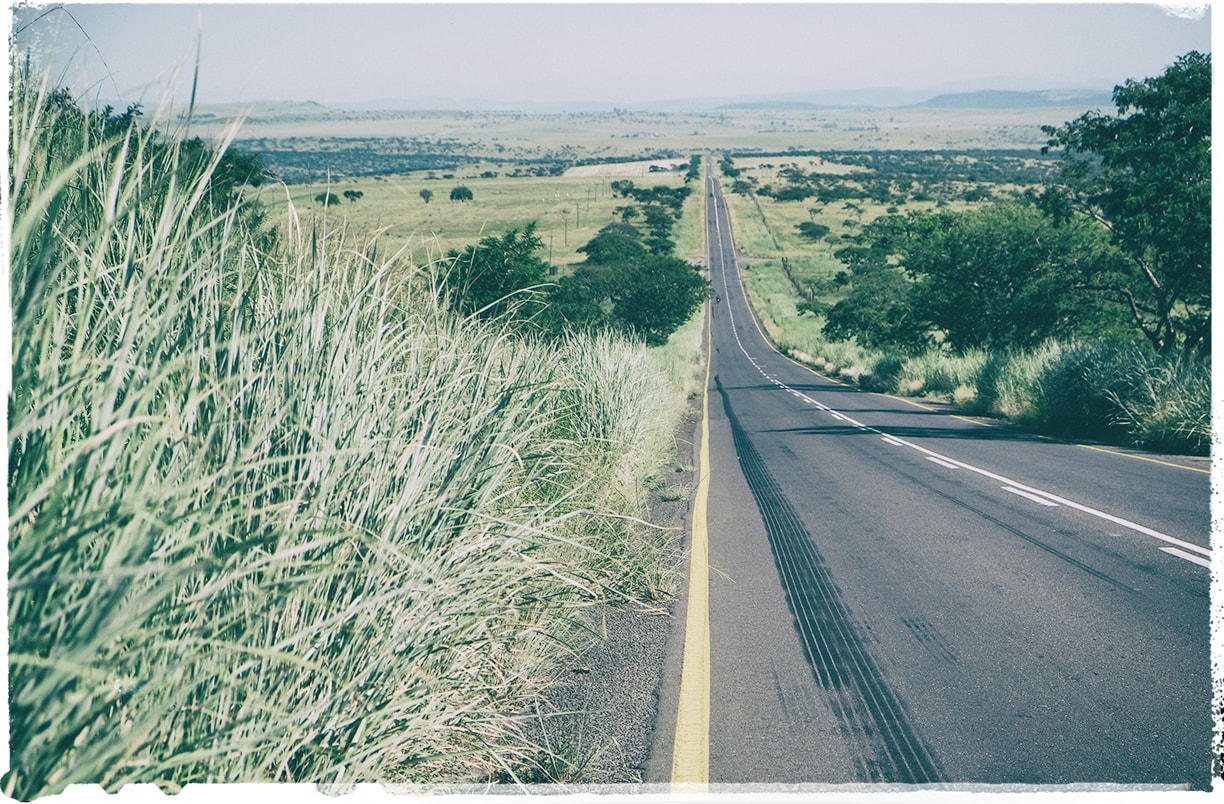 The green drought - recent rains made the land look lush, but do little to reverse the effects of several years of drought.
near Estcourt, KwaZulu-Natal Province, South Africa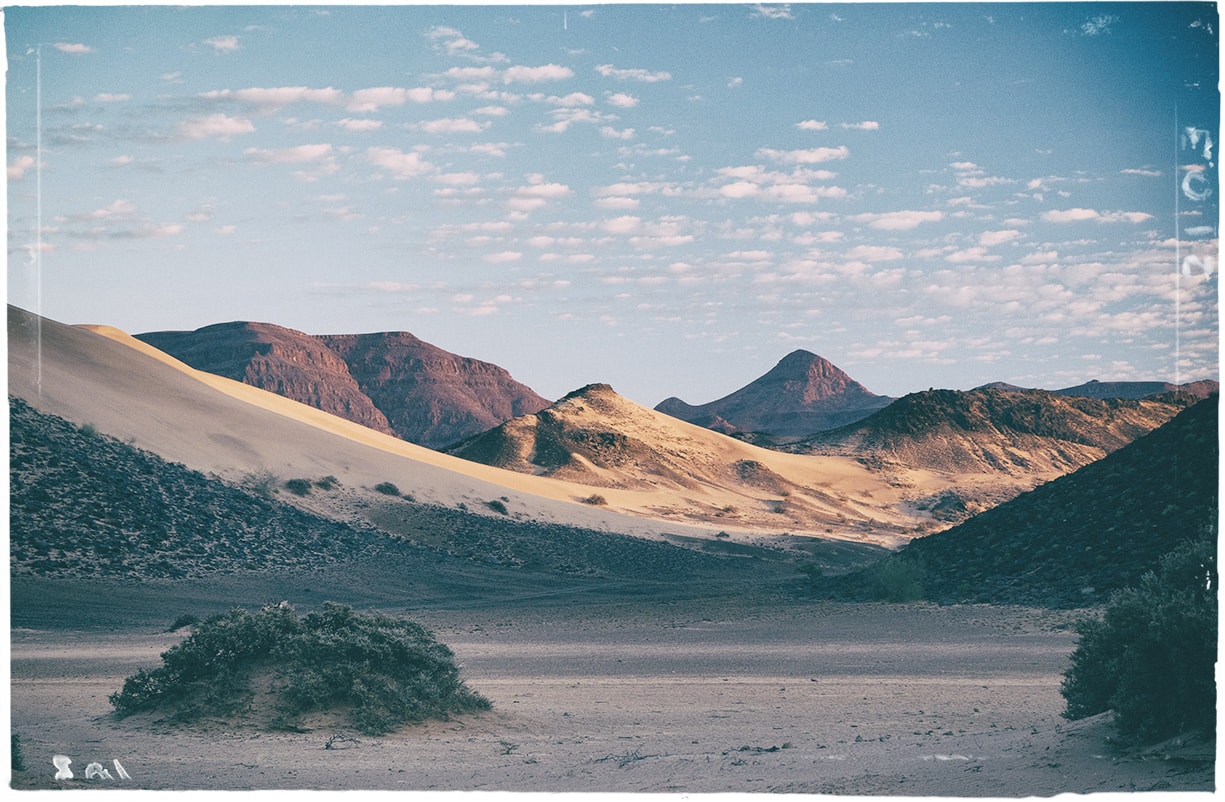 The sun setting on a dried-out riverbed, where we camped surrounded by desert elephant tracks.
Huab River, Kunene region, Namibia.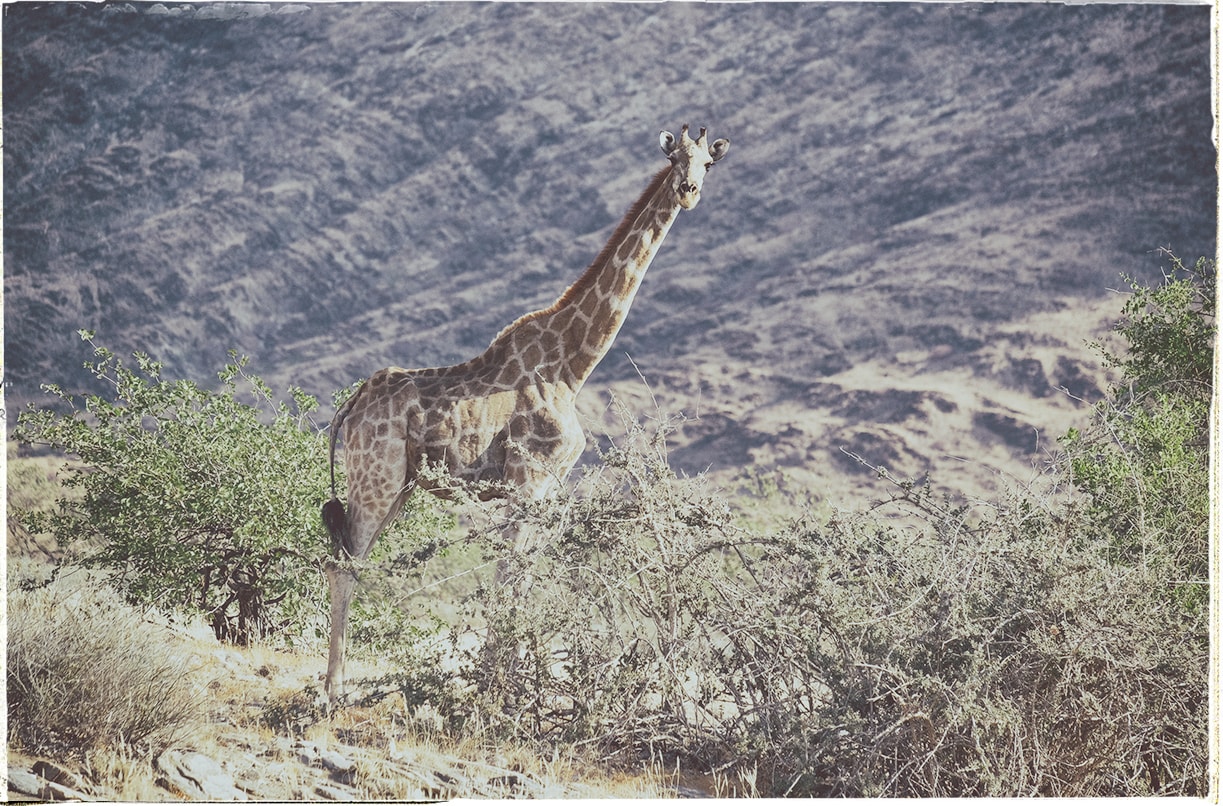 The largest giraffe in the group we were lucky to chance upon while riding remote tracks in Kaokoland.
near Purros, Kunene region, Namibia

Learning to Ride & Choosing the Perfect Bike
This wasn't my first time on the African continent. Back in the 2009 I quit my engineering job and set off from home on my bicycle. After almost two years on the road, I arrived in Cape Town having cycled 25,000 kilometers via West and Central Africa. There were two things that I was sure of: that I would be returning to Africa in the future and, having seen fellow travelers on motorbikes, that I wanted to upgrade to a bike with an engine.
First I needed to get my license, then a bike. But which bike? It needed to be cheap, easy to fix, small enough that my feet could touch the ground, and light enough that I could pick it up when I dropped it. It didn't take long to realize that the Yamaha XT225 was the perfect fit. I found a second hand one and bought it over the phone while on a cycle ride through Siberia. A year on I set out across Europe with my partner, who I'd convinced to get a XT225 also. We rode to Bulgaria and then returned to the UK five months later in order to ship our bikes to Cape Town for our African adventure.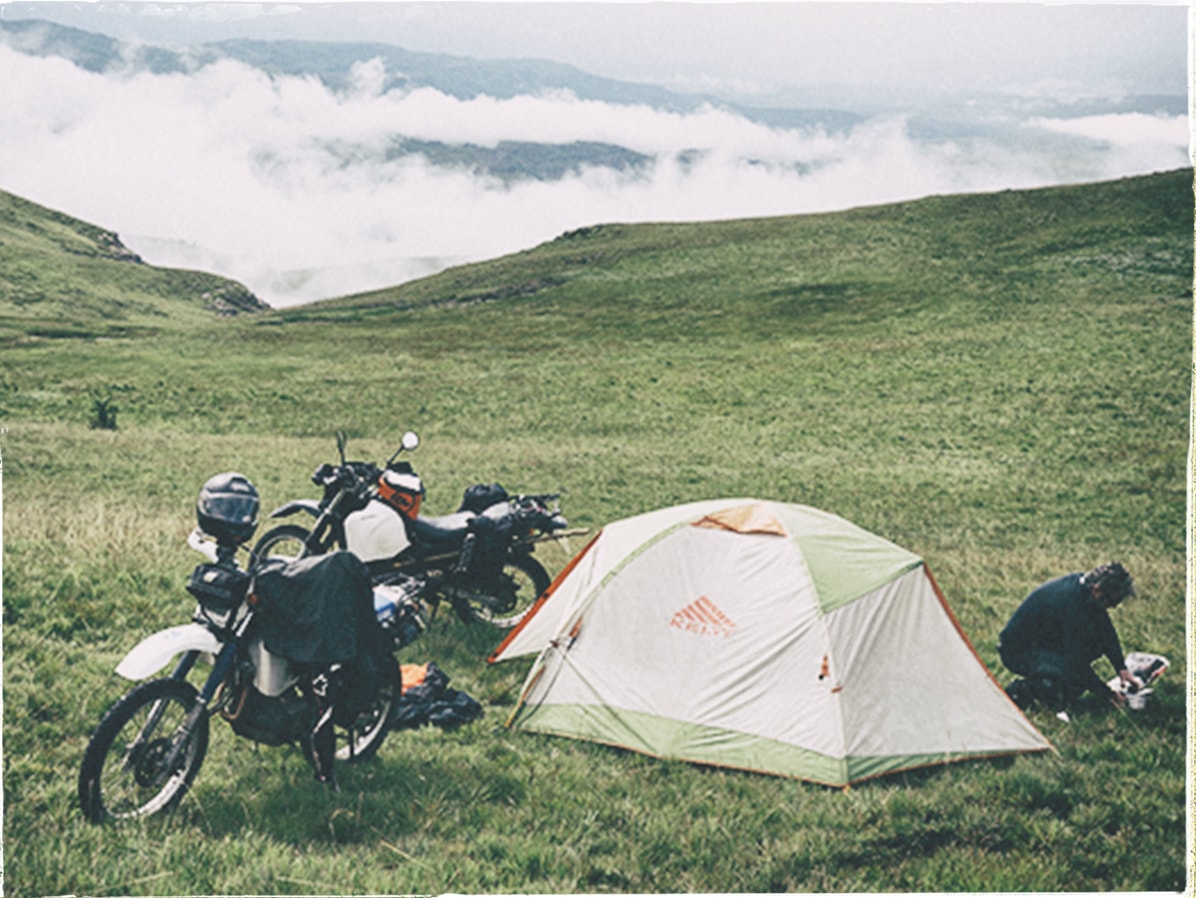 With the motorbike, I looked forward to hitting the trails. On a cumbersome fully-loaded bicycle they were usually too hard work to enjoy beyond the physical challenge. I didn't have much experience of riding off-road on a motorbike and the first gravel tracks through the Cederberg in South Africa had me wobbling nervously and sweating hard in the fierce 40-degree heat. Gradually, I realized I wasn't going to slide off the trail and as we wove between giant boulders, I began to connect with the bike. Over the coming months, I came to love the dirt trails.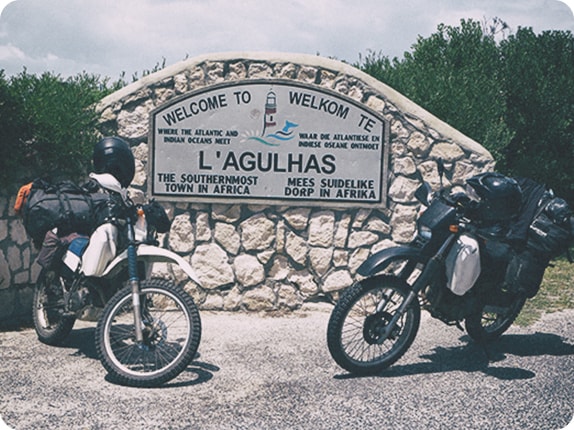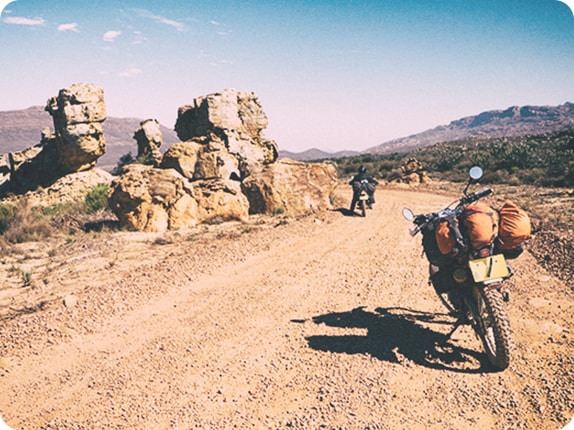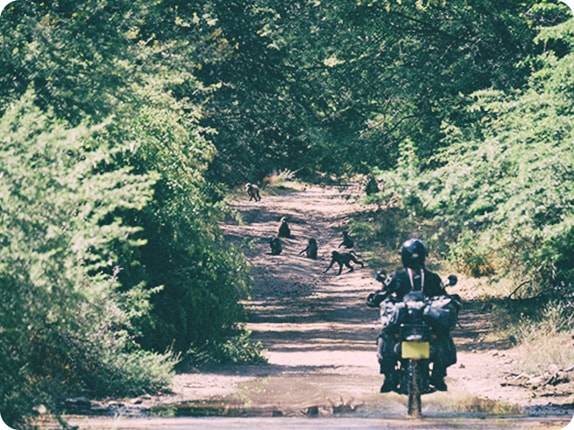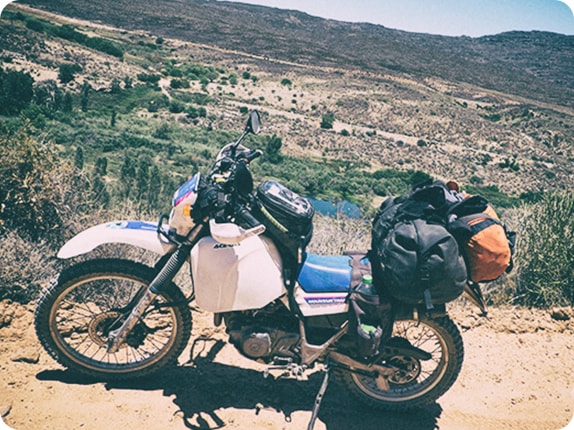 Lesotho has recently had a lot of asphalt roads laid down between the few main towns, but there is still a plethora of rocky trails to traverse. Although the country had been suffering a severe drought, finally the rains arrived. The day we set off to cross the country, black clouds loomed on the horizon. A storm was coming. Slowly we loaded our bags onto the bikes, put on waterproof trousers over our bike jeans and helmeted up wondering if we should delay our departure. It was gloomy now and the sun was blocked by the brooding clouds. In an instant, the sky ripped apart over our heads, the thunder cracked with an almighty fury and a bolt of lightning flashed between us and struck the XT225. I jumped back in shock and my heart skipped a beat. We rushed indoors and waited out the storm.
That wasn't the last time we were caught outside and in a precarious position from lightning. But it was the rain that got the better of us. In a matter of minutes, a trail can become a muddy impassable quagmire, a small stream to be crossed can become a raging torrent. We had already crossed countless rivers, stepping in first up to determine the depth and check for the best route, our boots and ankles drenched. The XT225 survived the lightning and it survived the many river crossings. Nothing, it seemed, could stop these bikes.
Steep rocky tracks challenged my skills to the limit. Mostly I set the bike into first gear, pointed it up the hill and opened the throttle. Don't stop, just keep going… that was my mantra as the bike hopped from rock to rock, the front wheel jumping about wildly. I'd put a foot out here or there when the rear end fishtailed and I swore a lot when the bike ended up on its side and I'd have to pick it up again, the muscles in my arms burning with the exertion.
It was nearing the end of the day and the black clouds were building. Since we were near a village, we asked if we could camp there, rather than searching for a safe wild camp spot. We were directed to the head teacher, who showed us to the staff room at the school. That was to be our room for the night. The heavens opened and I was relieved to be safe inside, in the dry, and not fearing for my life in another lightning storm.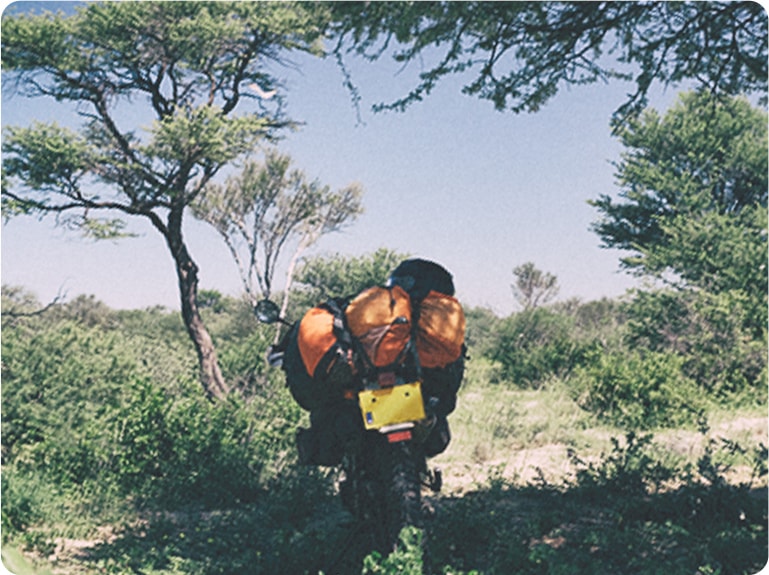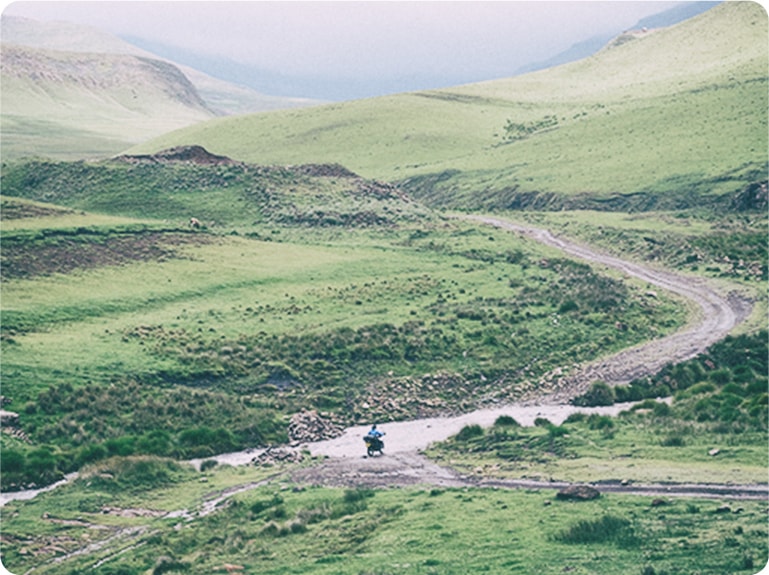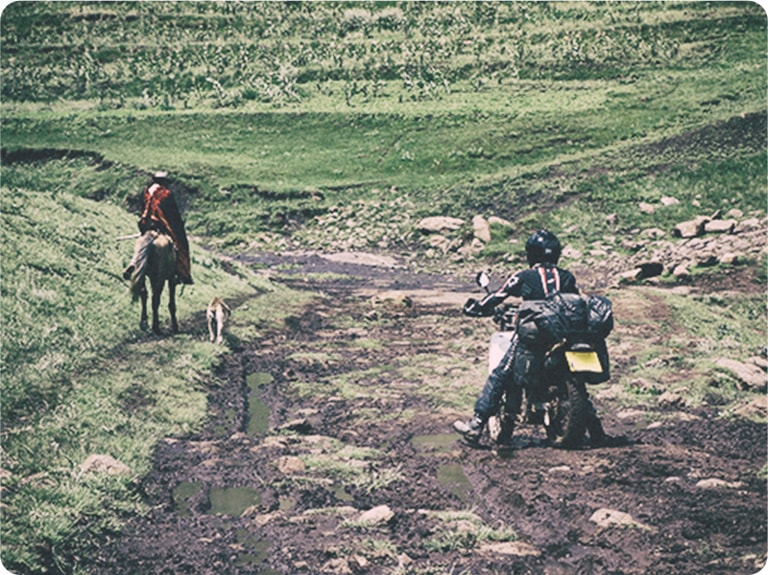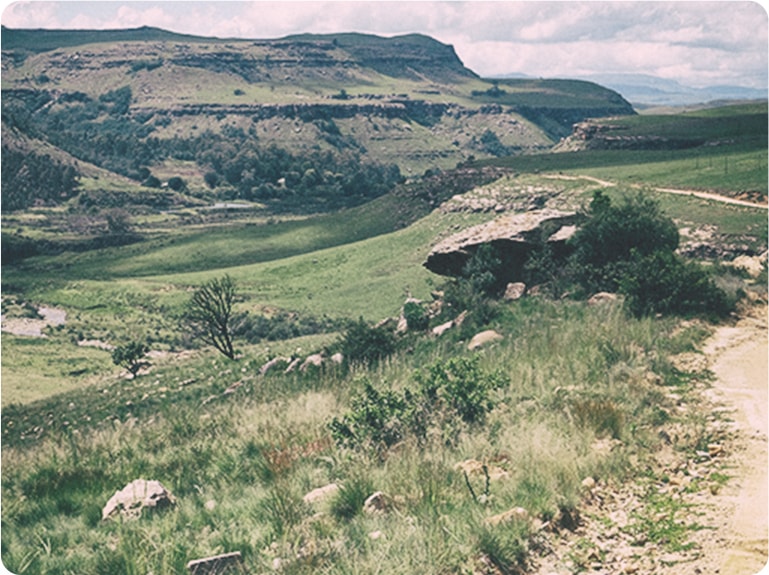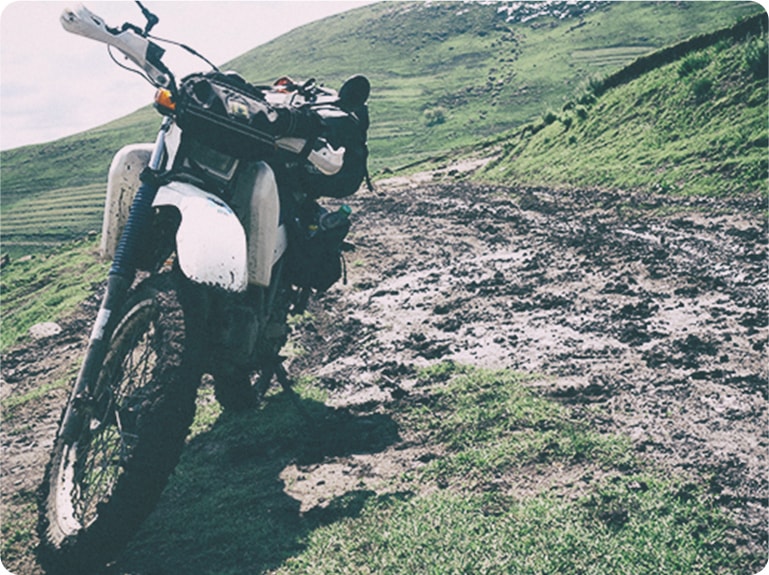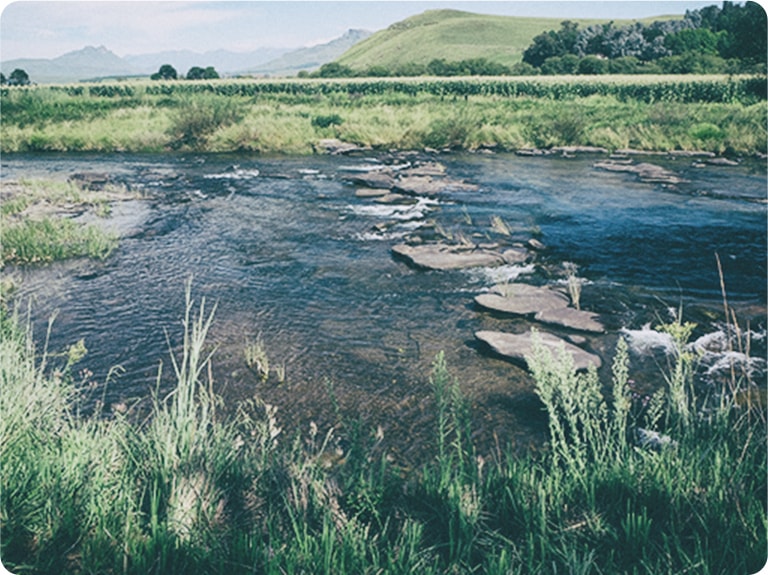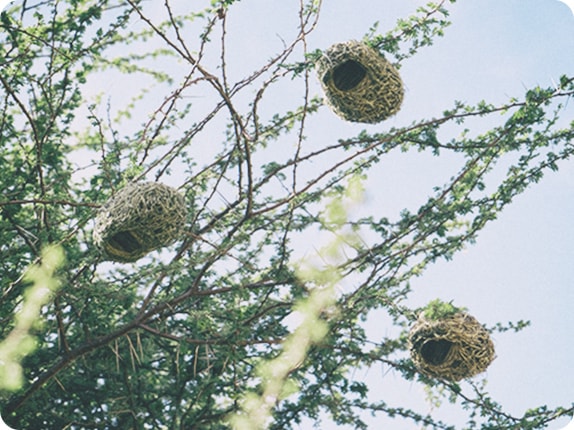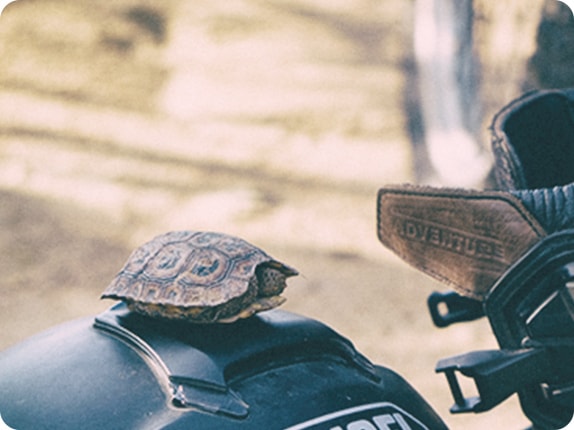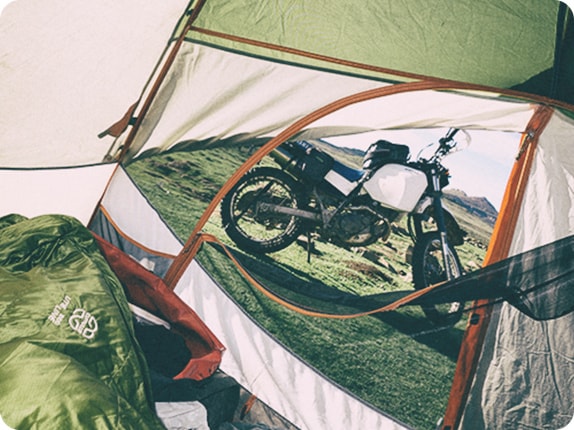 Our map showed a steep valley ahead to descend and climb out of. What if the river was impassable or the route out impossible? That's the trouble when not knowing the road ahead. We decided to turn around. Perhaps the track would have been OK. But we took the prudent decision and retraced our tracks back to the main road the next morning. Between the rocky sections where the trail traversed grassy hillsides, the path was a muddy mess. The thick black earth stuck to the tires and cemented itself between the rear wheel and swing arm. On the way, we passed men on horseback; their steeds a leisurely ride by comparison. Horses are, after all, an integral part of traditional Basotho life, and there is a reason that they are still a primary mode of transport in these rural regions.
After stopping for refreshments at a mountain lodge which houses supposedly the highest pub in Africa, our route out of Lesotho was down the Sani Pass into South Africa. After the tracks we'd taken, this was a breeze and we waved happily to the South Africans struggling up on their big, heavy 1000cc+ monsters.

Botswana and Namibia - Into the Desert
We took the trans-Kalahari, a smooth tarmac road, across Botswana and into Namibia. Here was a country I loved, having spent six weeks cycling on my previous journey, when I experienced the country in bloom due to the wettest season in over 25 years. Now, though, the desert was a little leaden in comparison, varying shades of sand and brown, but beautiful in its desolation nonetheless.
We took pistes across the Namibia-Naukluft, rode north along the Skeleton Coast and back inland through the lunar landscape of Damaraland.
Our next destination was Kaokoland in the northwest, sparsely populated by Himba tribespeople, many of whom still live traditional lives in this unforgiving country. Where there are fewer people, wildlife thrives and here we were lucky to see zebras, giraffes, springboks, gemsboks and ostriches among others. The desert elephants eluded us, although we followed their tracks to a watering hole one day. More disconcerting was when we decided it was time to camp and looked down to see the unmistakable footprints of a lion. There was one route in the north that held particular appeal. Van Zyl's Pass is well known in overlanding circles for its difficulty. I had been unsure whether or not this was beyond my skills, but when a guy we met in Swakopmund suggested I shouldn't attempt it purely because I was a girl… well, then, my mind was set. I was determined to prove him wrong!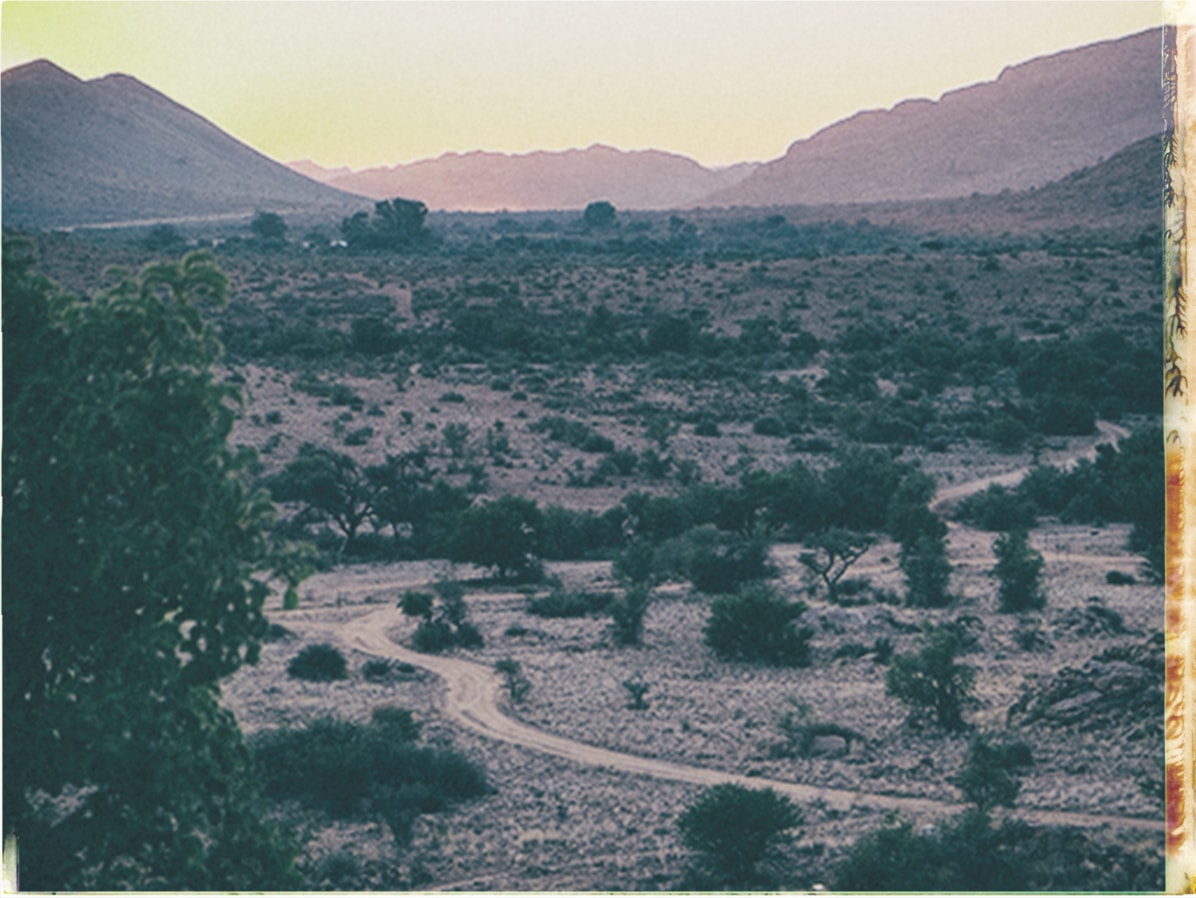 The sandy trails around Kaokoland were some of the toughest we encountered in Africa. With big distances between fuel supplies, despite having long range tanks fitted to our bikes, we carried extra fuel to be safe. We carried plenty of water too, although nowhere near as much as the twenty liters I once needed when cycling in Namibia. Instead we packed plenty of food. That was a major advantage of being on the motorbike. Although every less kilo helps with the handling of the bike, it's not as important or noticeable as when you've got to transport it under your own pedal power. In this way, motorcycle travel was luxurious even in the most remote wilderness, no longer constrained to carrying only the necessities.
The steep rocky descent of Van Zyl was not as bad as expected. My bike ended on its side a couple of times and we took turns to follow the other down on foot in case of a problem. But we made it.
At the bottom, we painted our names on a rock and added it to the pile created by others who have also made it down in one piece. By now I was confident I could make it, however inelegantly, on any track Africa had to offer. That was the great thing about the XT225 - it will go anywhere. And as long as I had the guts to give a trail a go, any skills I might lack needn't stop me. Not only that, but it was always fun to ride.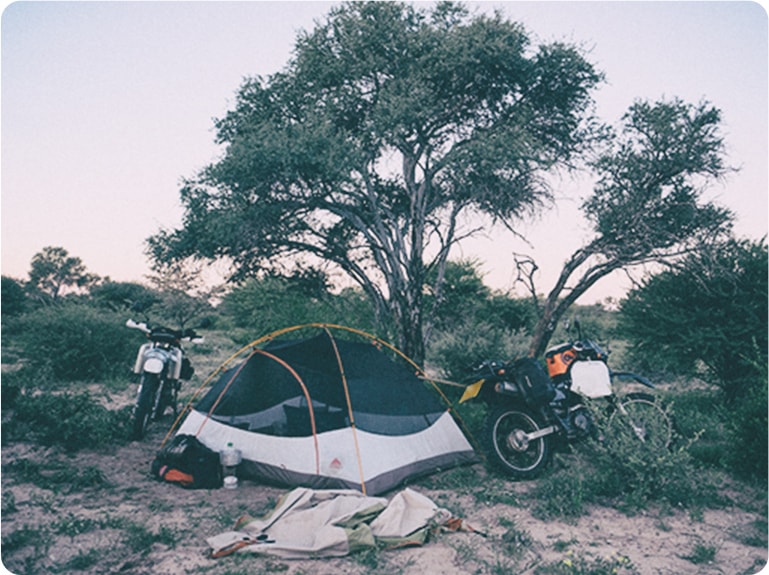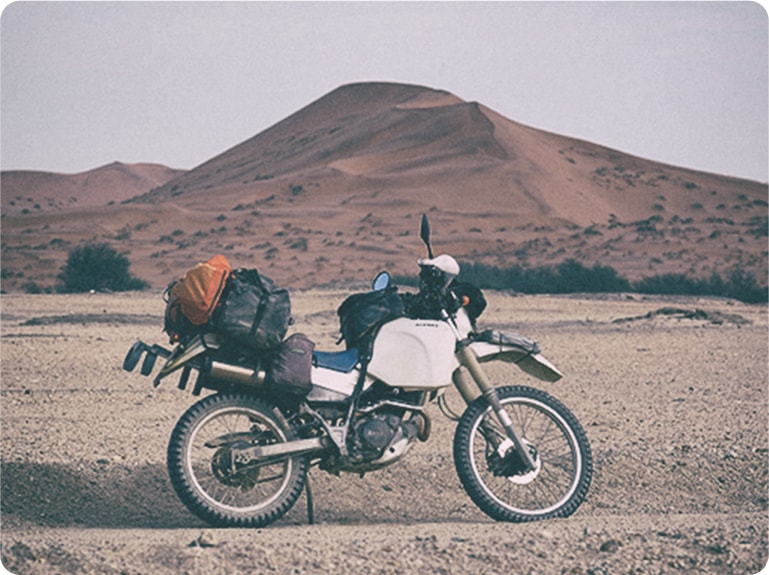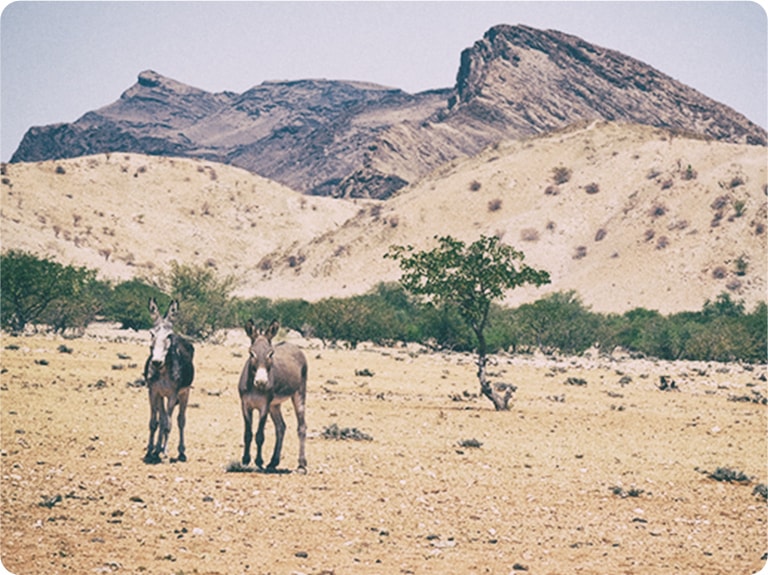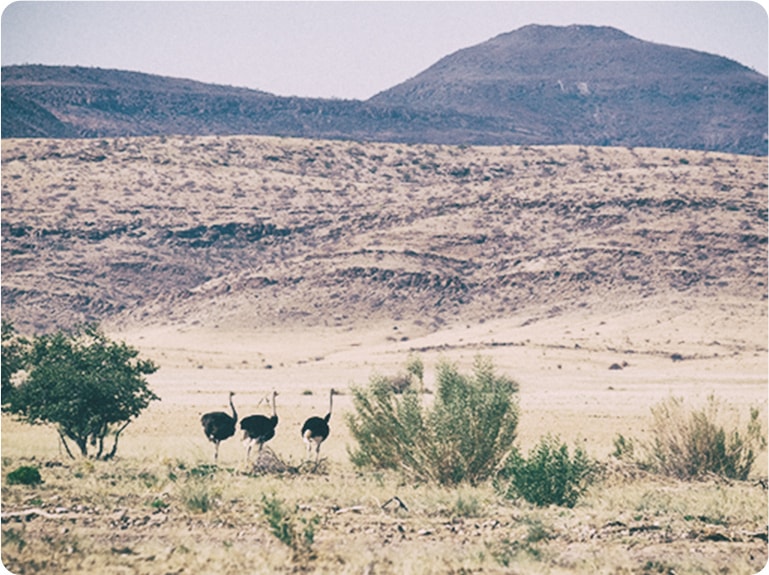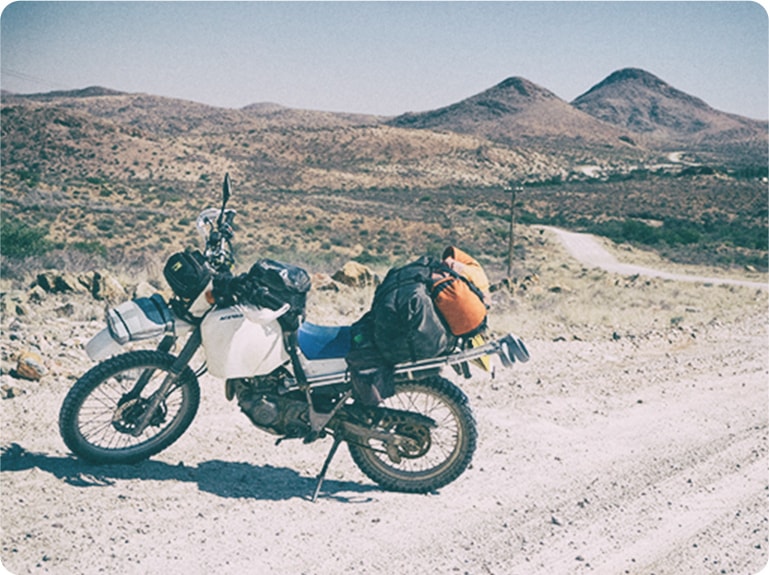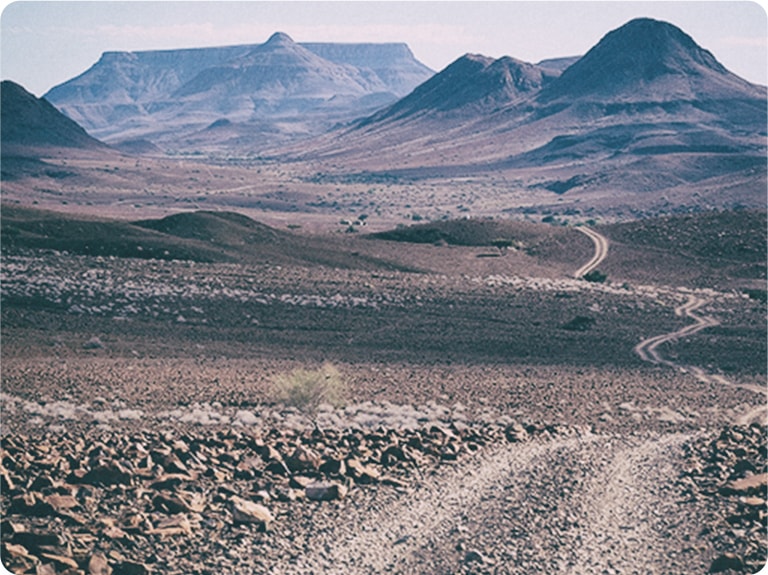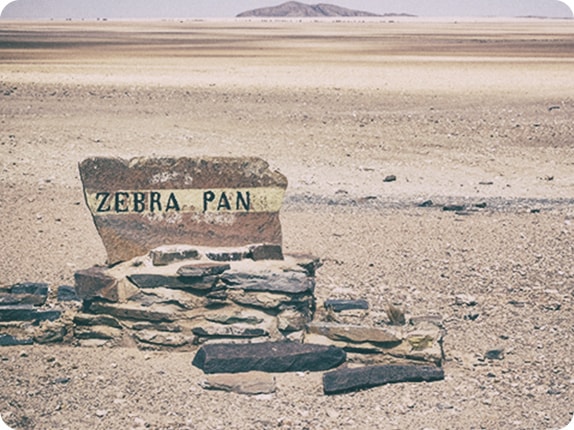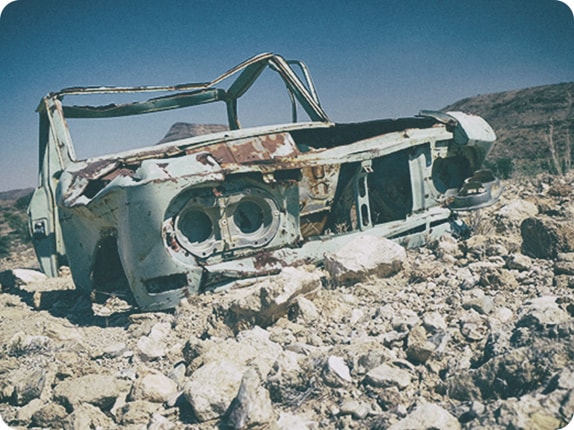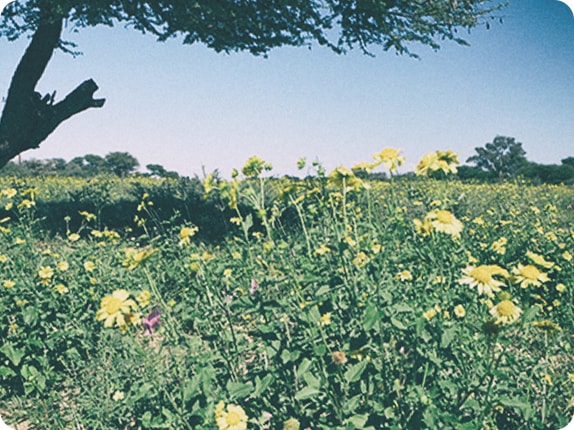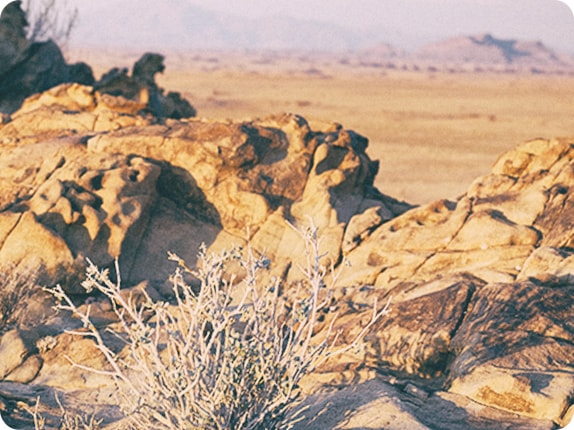 I had completely fallen in love with motorcycle travel. It had all the kind of adventures I'd experienced while cycling, but with the benefit of being able to carry more luxury items and without such intense physical challenges. If a region held no interest, I could travel quickly through it and then spend more time exploring the areas that appealed. Detours were now the order of the day; on the bicycle, I'd avoided them due to the physical effort required. Whereas when cycling, some days had felt like a day at work to be endured, travel by motorbike was one long holiday.
After the joys of Kaokoland, we had a couple of days relaxing at Epupa Falls. A resupply in town gave us a chance to wash our filthy clothes and have a couple tasty Windhoek beers. Having relaxed and slept we were refreshed and ready for the next country, one I had long wanted to visit: Angola.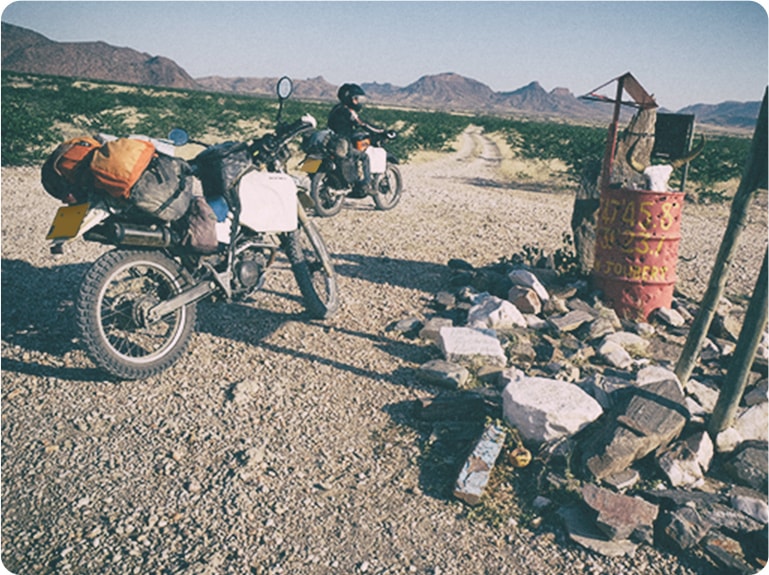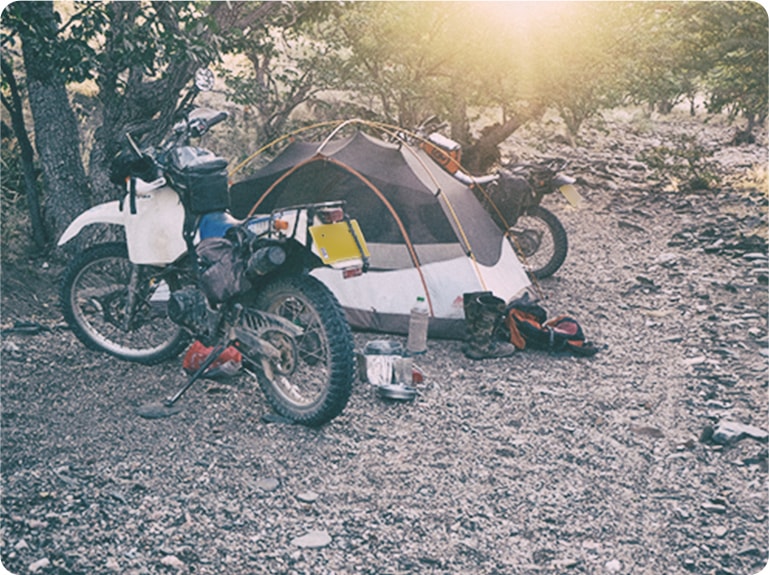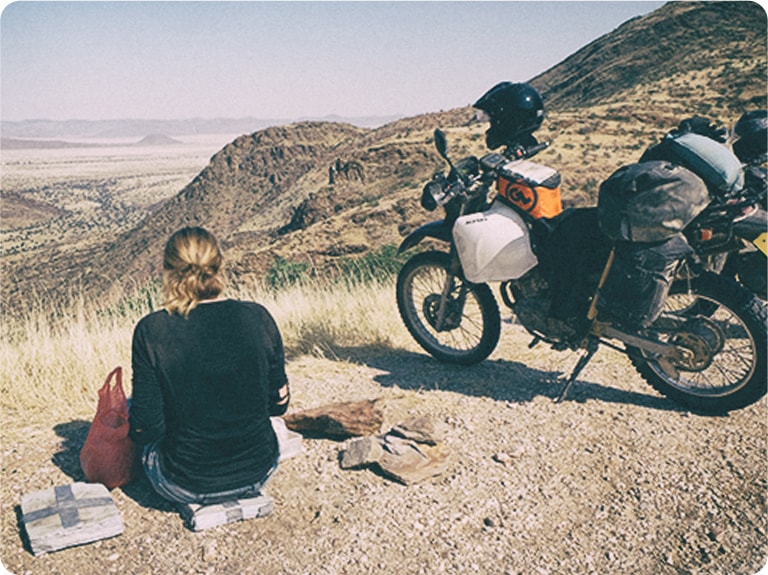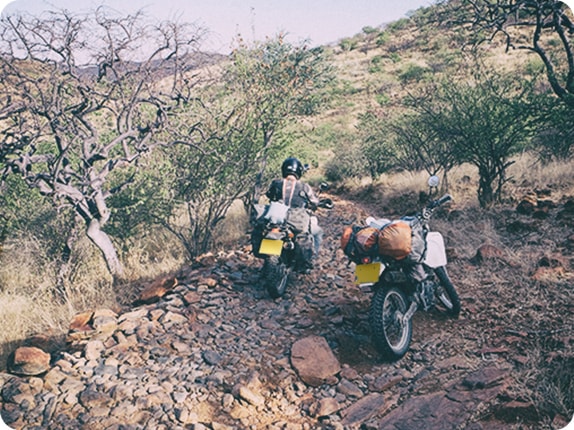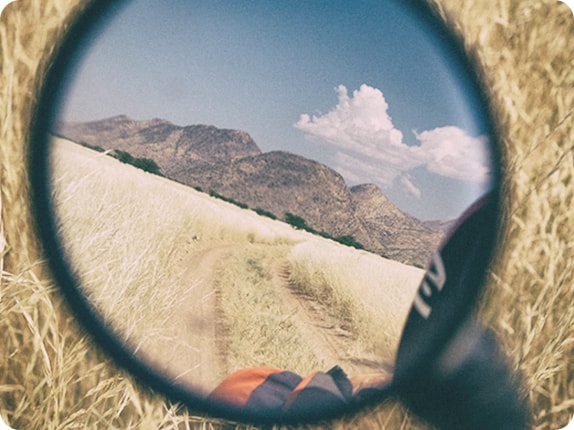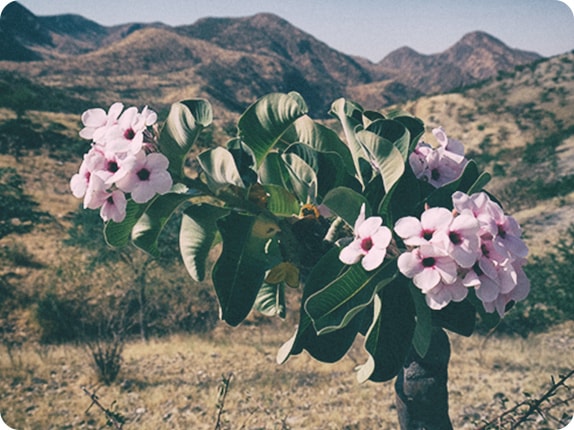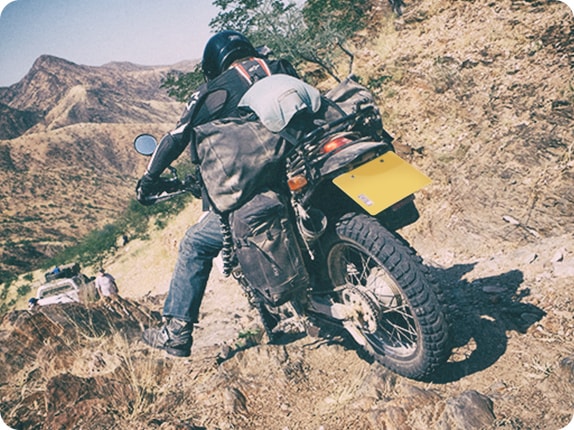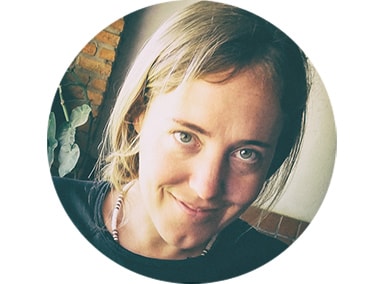 Helen Lloyd
Helen Lloyd is from Norfolk, England. She studied aeronautical engineering at university, and now works on-and-off as an engineer to fund her adventures. In the summer of 2009 she quit her job and left England to cycle through Africa. Here she recalls her return to Africa, but this time on a Yamaha XT225. Helen has had two books published so far, "Desert Snow" and "A Siberian Winter's Tale" with further ones in the pipeline.