Yamaha Journey Vol.18
This is the story about Muan Hori's motorcycle travel on a Yamaha XTZ125 around Myanmar.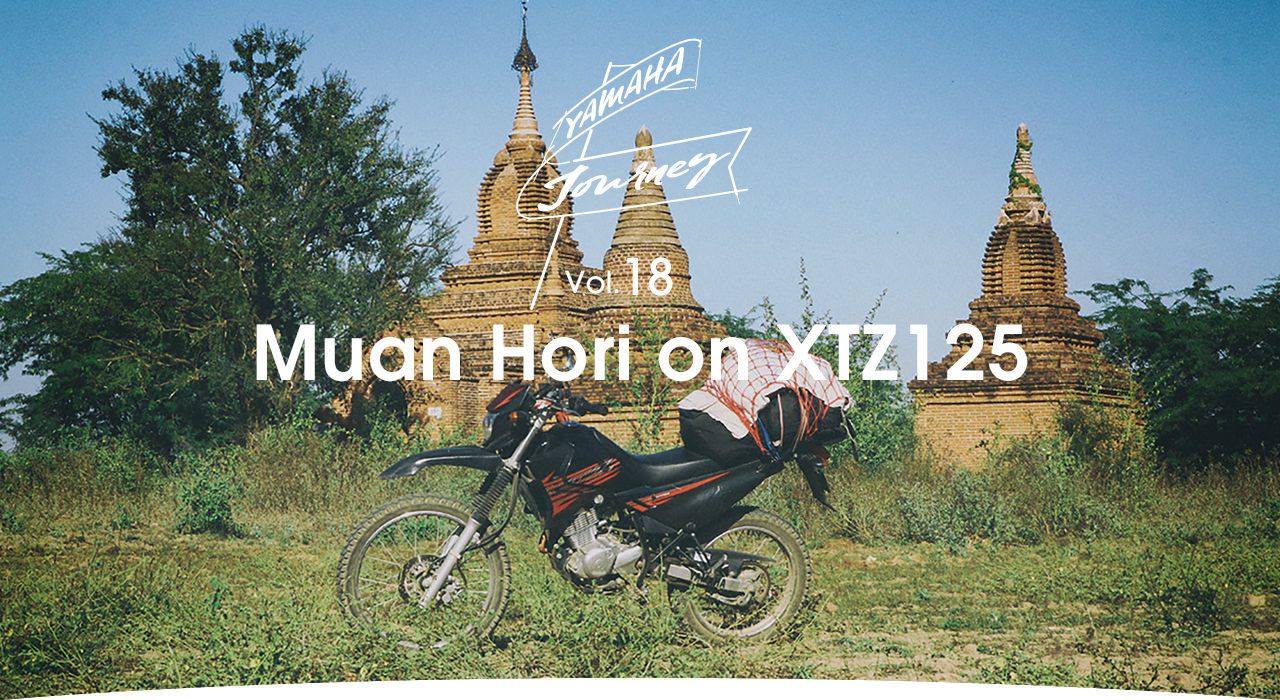 Seeking Out The Unseen
Muan Hori
XTZ125
#01 Myanmar:
Streaking across a thrilling, untrodden path;
a dive into Myanmar.

Mandalay - Taunggyi
Muan Hori explores the breadth of Myanmar, a country still largely unexplored. On a search for unseen landscapes, the Japanese rider sets off on a XTZ125, greeted by otherworldly contrasts found between wild nature and ancient pagodas.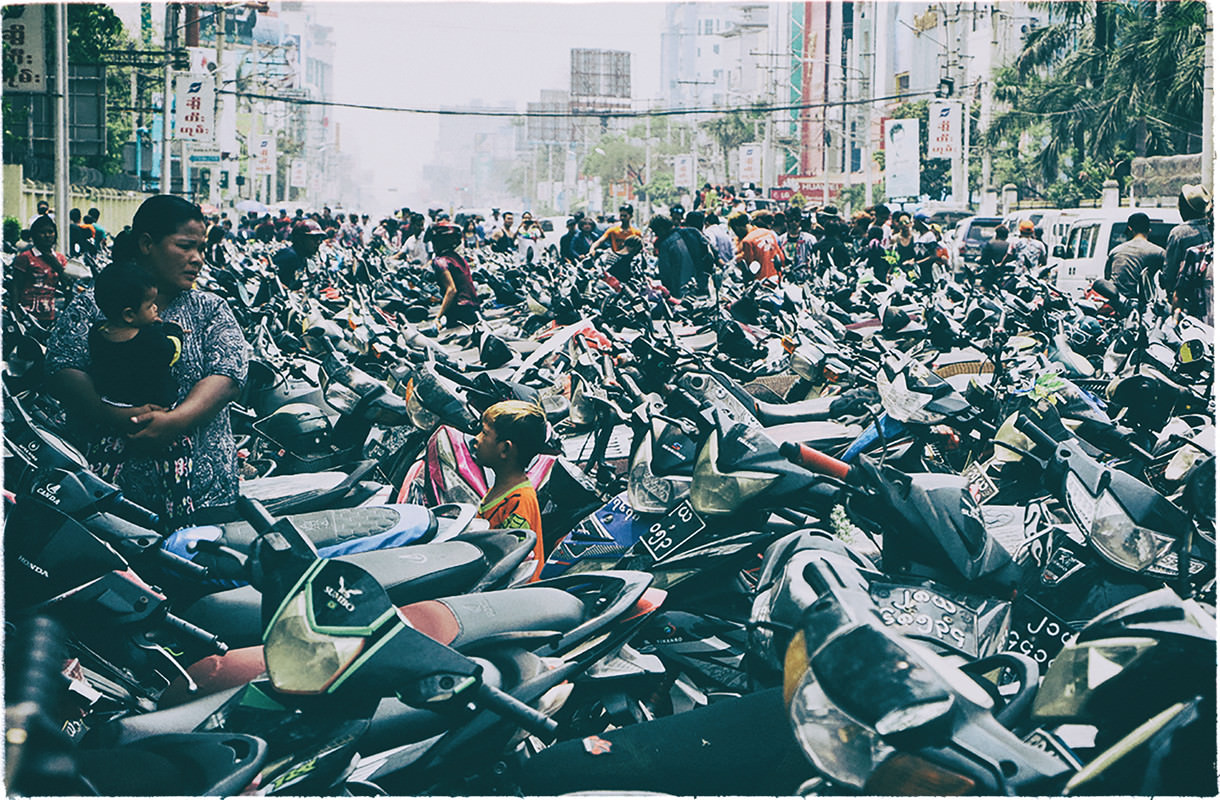 Myanmar's second biggest city of Mandalay is the hub of the country's motorcycle trade.
Mandalay, Myanmar
Built by the British back in the day, chic chateaux remain in Pyin Oo Lwin.
Their unusual-looking façades give the city a distinctive feel.
Pyin Oo Lwin, Myanmar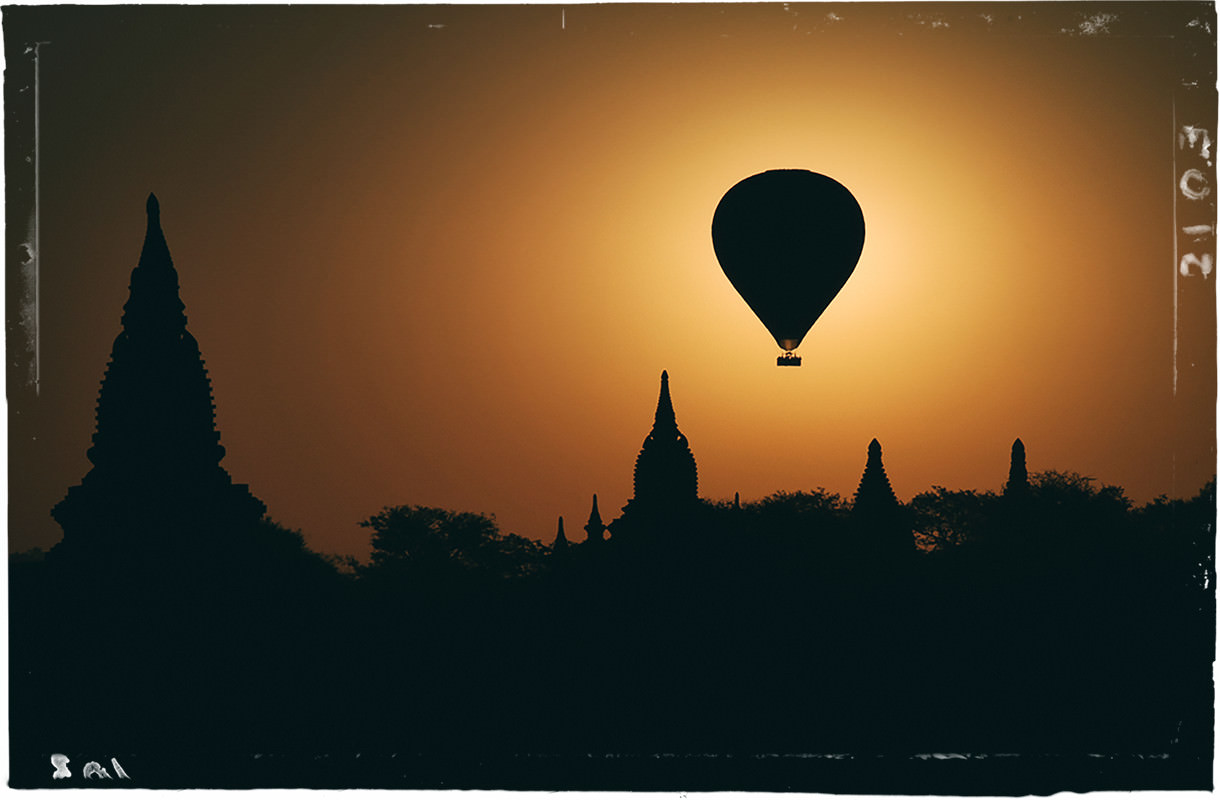 As the sun rises a hot air balloon with tourists aboard drifts
against the background of pagodas sticking out of patches of thicket.
Bagan, Myanmar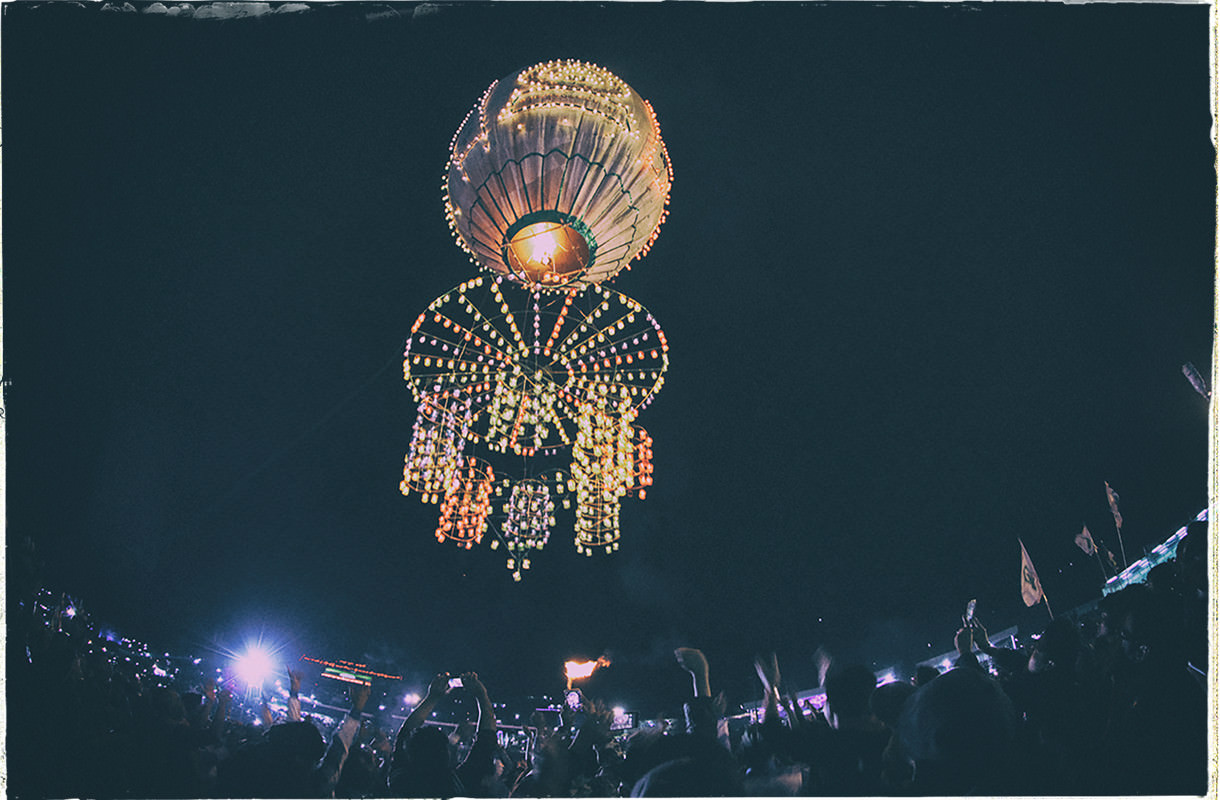 A huge hot air ballon wafts up in the night sky of Taunggyi.
Taunggyi, Myanmar

Despite its border being shared with as many countries as Laos, Thailand, China, Bangladesh and India, Myanmar remained relatively unexplored until recently. I had been on the road plenty of times throughout other Asian countries, yet one particular vision had constantly continued to haunt me – Myanmar, emanating a strong allure for adventure from its concealed yet central position in the region. As I finally rode through the balmy wind of its tropical climate, the breeze stroking my skin, Myanmar at last unveiled what it had to offer; an undiscovered world - the perfect reason to set off on a motorcycle odyssey.
Myanmar's climate is divided into three seasons: hot, rainy and dry. The dry season, from November to February, is an optimal period for touring with its scant rainfall and mild temperatures. I planned this journey across Myanmar to start in the dry season and continue until May, the end of hot season with the goal of conquering uncharted territory.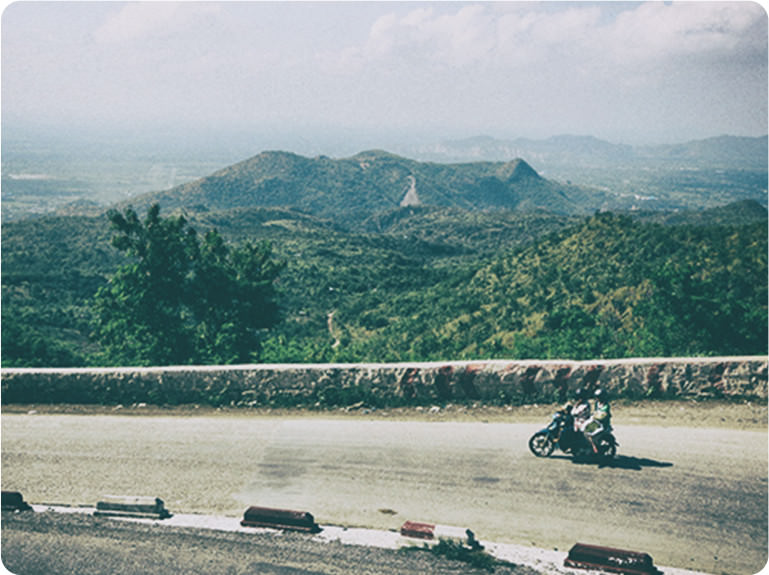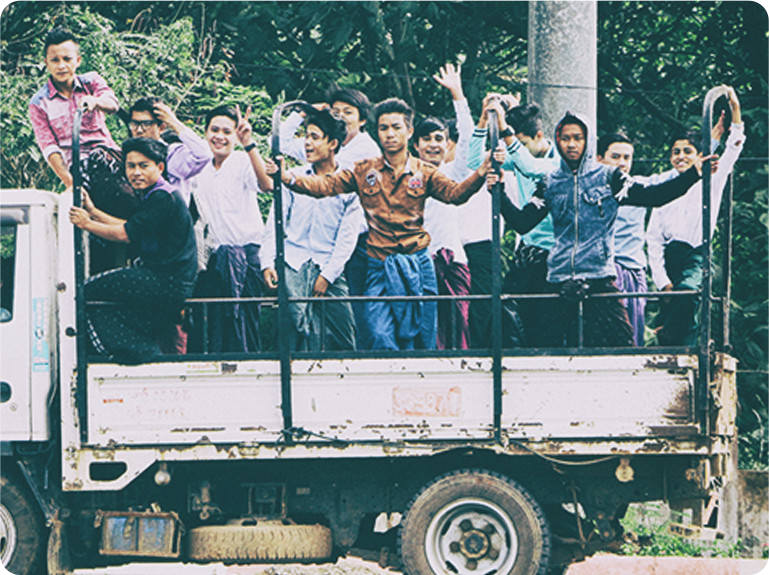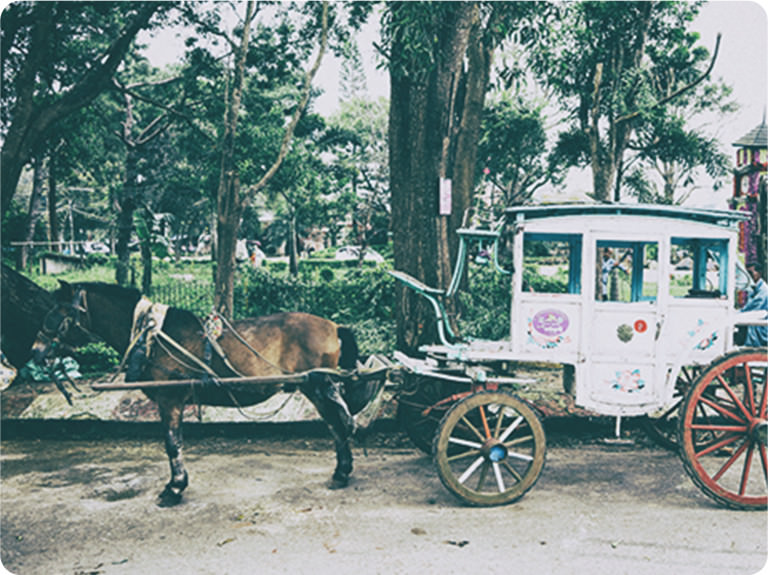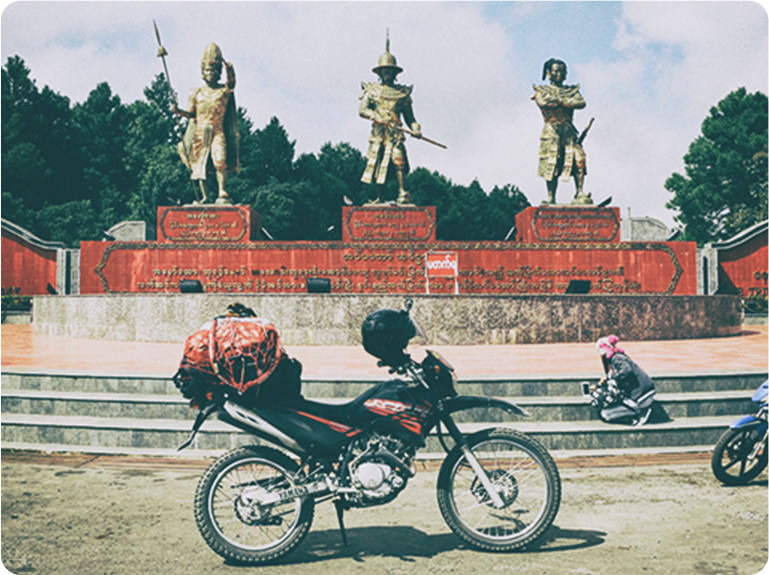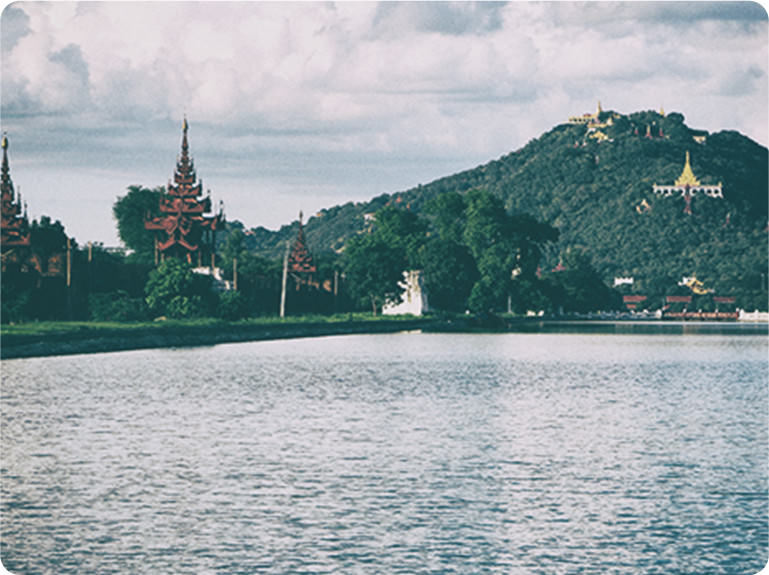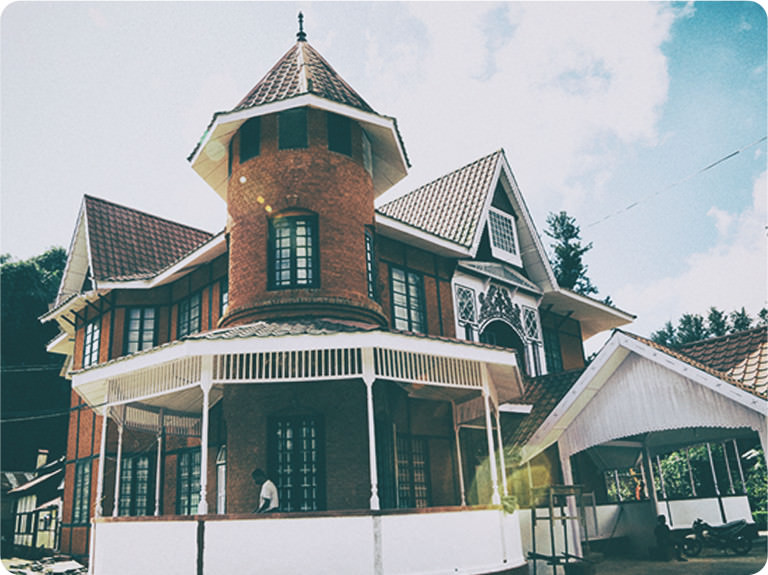 Choosing a bike, the test run and finally setting off
Myanmar's largest city Yangon, which was previously the capital until 2006, bans motorcyclists riding into its city center. It could possibly explain why instead you find many more motorcycle shops in the country's second biggest city of Mandalay, located in central Myanmar. However, there are several areas in the country under quite strict regulations regarding freedom of movement, so touring culture has never really taken off - particularly the kind of leisurely travel on the size of motorcycles that I'm used to. I just don't see any big bikes, and the motorways aren't maintained as meticulously. So naturally I found myself in a bit of a predicament with my original idea of renting a motorcycle, and I came to the conclusion that I should buy one at a local garage that I chanced upon instead. I choose an off-road XTZ125 as my touring companion with its easy to handle, lightweight body. Although it's a secondhand vehicle, something about the motorcycle gives me the impression that it's reliable. The seat height of it gave me a confidence-inspiring reach to the ground – a necessary feature, not least because rides in Myanmar are prone to frequent stop-start conditions on rough roads and narrow lanes. Trying not to get over excited too soon, I decide to give my new motorcycle a test ride and head towards Pyin Oo Lwin, located 70km to the east of Mandalay. Once developed as a summer retreat by the British, Pyin Oo Lwin retains an array of classy villas amongst its glades, and the general vibe of the place unexpectedly reminds me of the upmarket mountain resort town Karuizawa, in my home country Japan. Across a vast plateau lies lush greenery. At the very end of the great stretch of road that lies in front of me is an overwhelming swell of white clouds that lap against the horizon of vivid green exotic flora, offering a striking contrast that renders the serene expanse of sky even higher than it really is. As I ride through these tranquil rural settings, a pleasant breath of gentle breeze licks my cheeks. Good at small turns, the XTZ125's compact chassis performs nimbly. Now, I'm ready. As if in tune with the sound of the vehicle's robust engine, my heart pounds intently in anticipation of the forthcoming journey.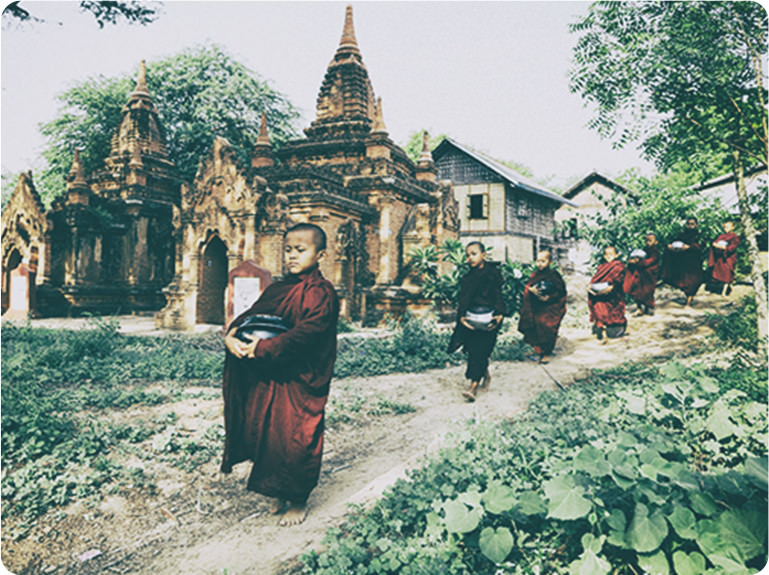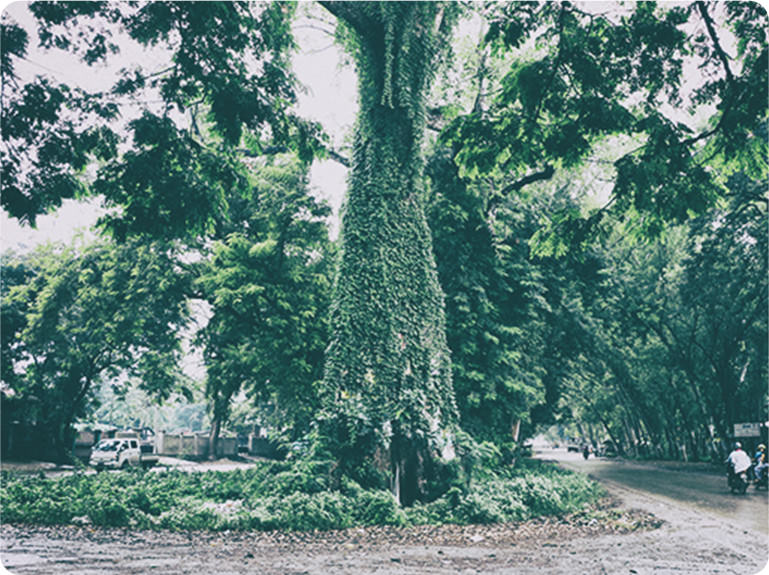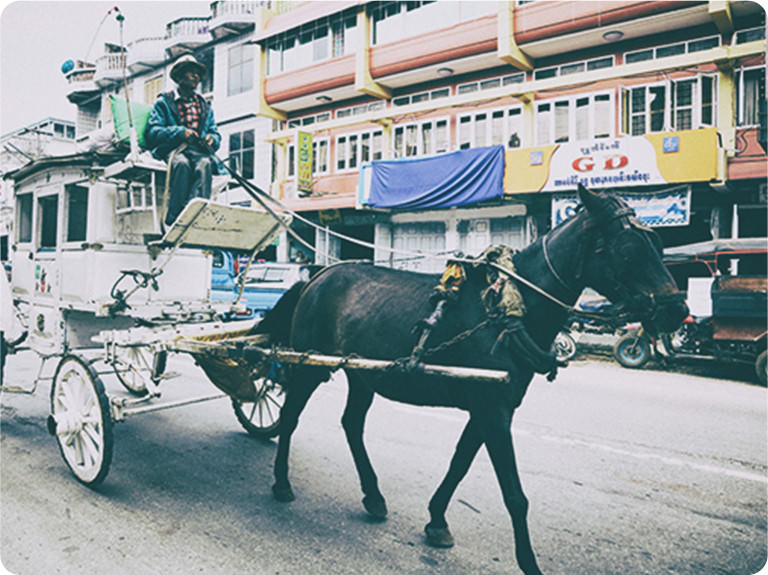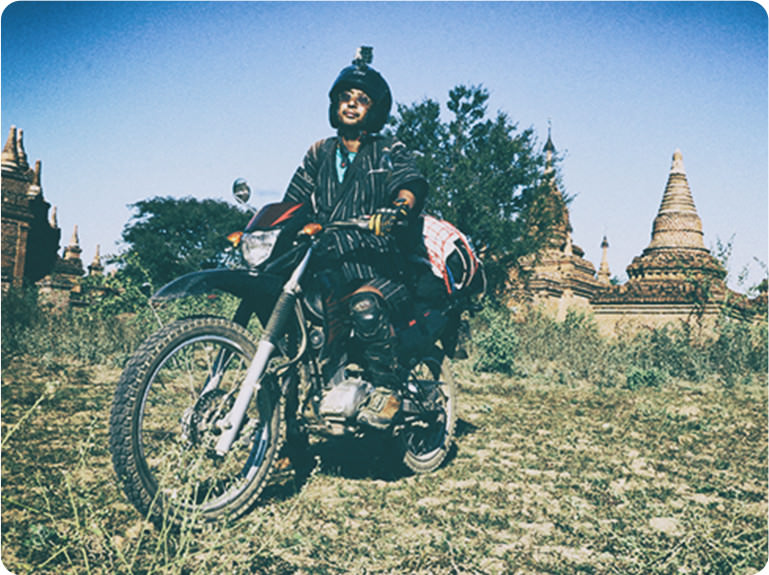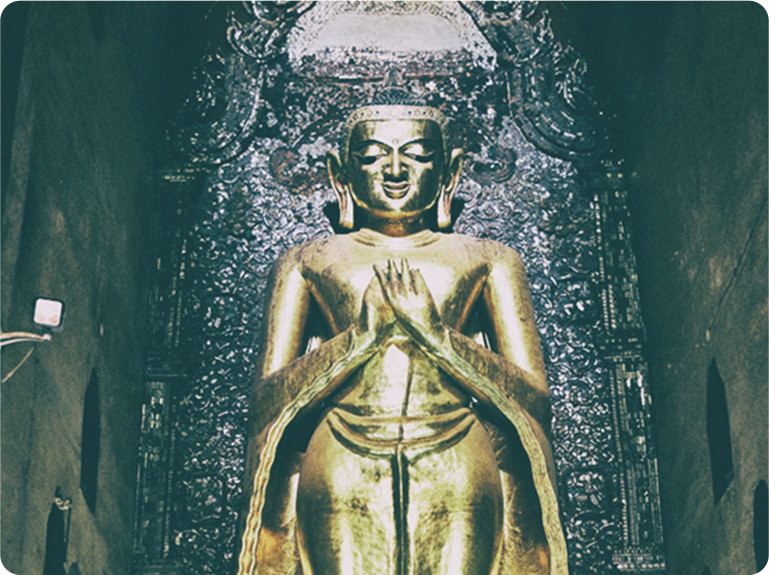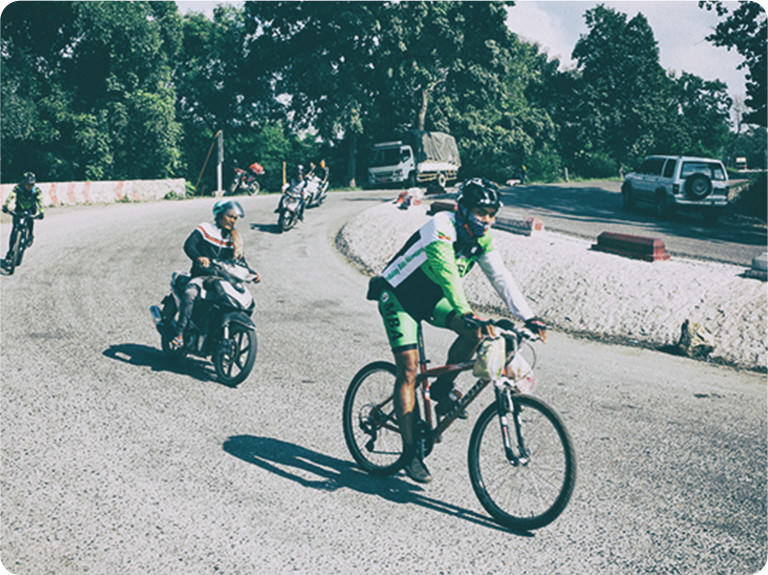 A parallel universe of wild nature and ancient pagodas
It's November 2016. After the test ride, my journey finally begins. I plunge south west to the city of Bagan. There lies a great stretch of dry red soil as far as the eye can see, with thousands of towering pagodas protruding from patches of thicket that pepper the vast plane. These ancient religious buildings quickly come in and out of frame one after another making it feel like I had strayed into a different dimension beyond time and space. Temples and pagodas in Myanmar are made of bricks and many of those built more than 1000 years ago remain intact today. "Hmm, which way should I go?" I ask myself, confronted with a maze of paths before me. As I'm left lost, overwhelmed and disorientated, I stumble across yet more stunning pagodas, reminding me that this is the true joy of touring: letting yourself go with the flow. As the trail tyres of the Yamaha tear through the terrain, almost as if the ground is welcoming its visitor with open arms, I'm immersed in delightful billows of red dust. A kind of nostalgic smell suddenly engulfs me.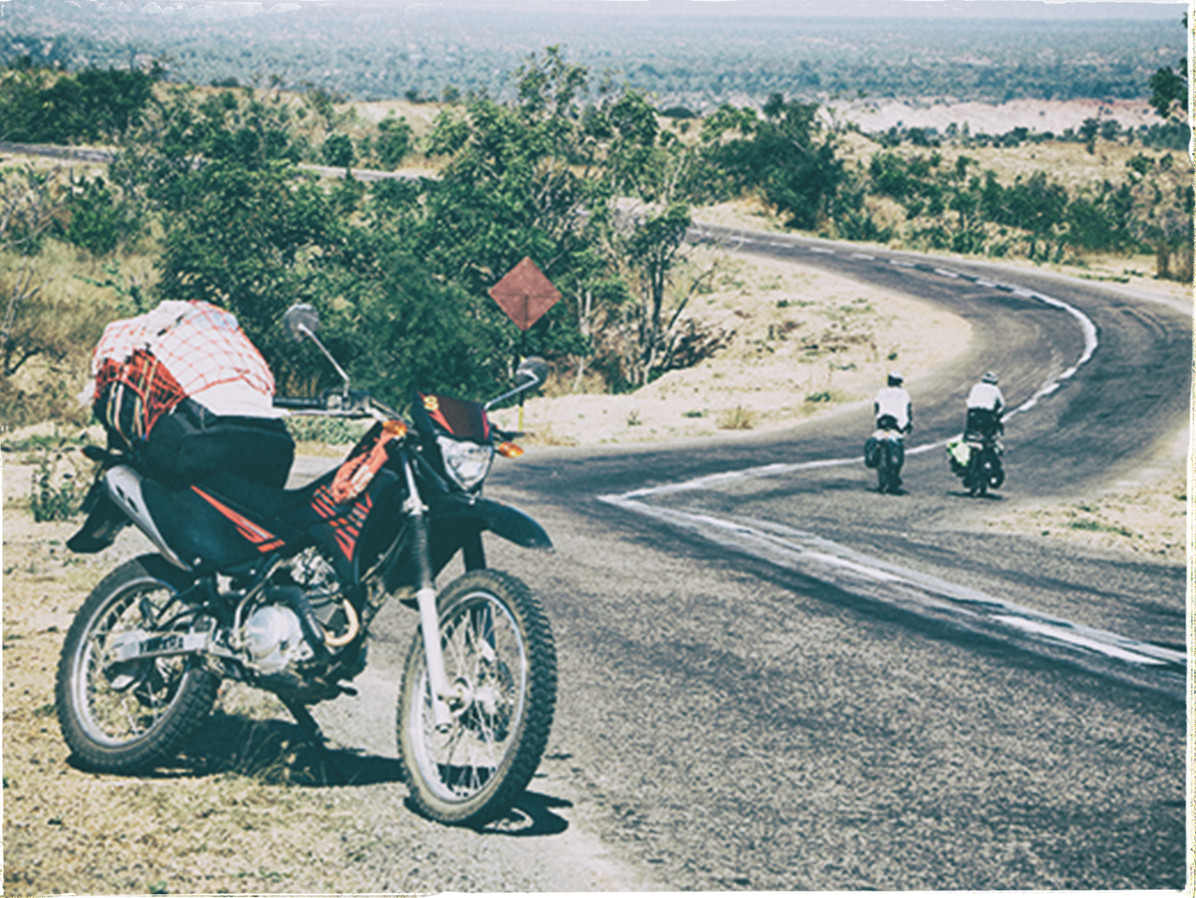 "This is it. This is the scent of the earth," I think to myself. Having enjoyed the ancient Buddhist labyrinth to my heart's content, I stay the night in Bagan. Early the next morning, in the dark before dawn, I venture back into the historic site. Despite Myanmar's tropical climate, the lowest temperature in this particular season can sometimes drop below 20℃. Cooled down over night, the brisk air, and the crisp aroma of vegetation that it carries, caresses my face. Up ahead in the distance, I see a rosy glow beginning to appear in the eastern sky. No sooner does dawn send out its powerful dazzling rays, hot air balloons with eager sunrise-watchers on board take off over the horizon one after another. Standing in this epic daybreak are the gleaming golden pagodas. It all sends uncanny shivers up my spine. No place in the world but here could offer such a surreal spectacle - my decision to set off early had decisively paid off.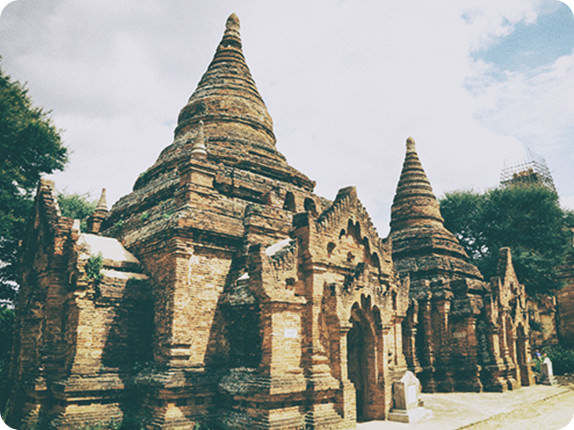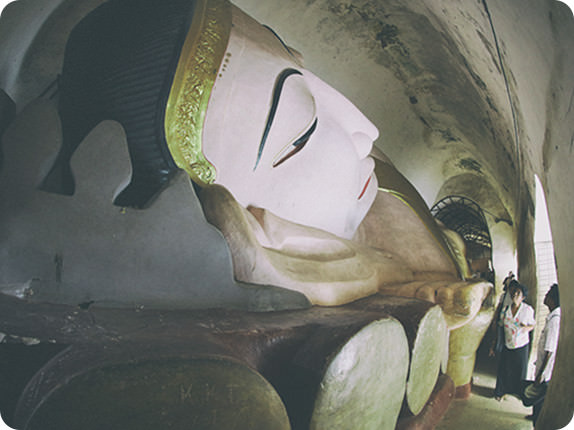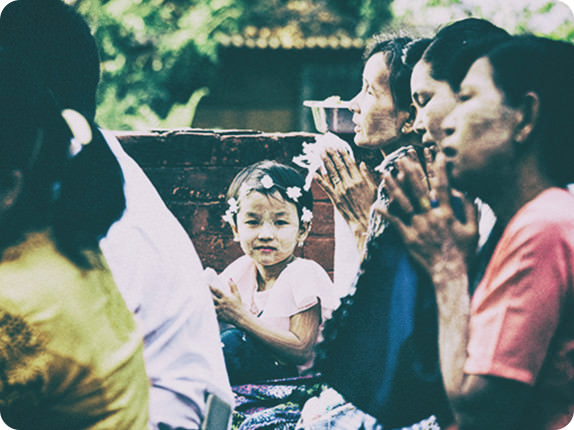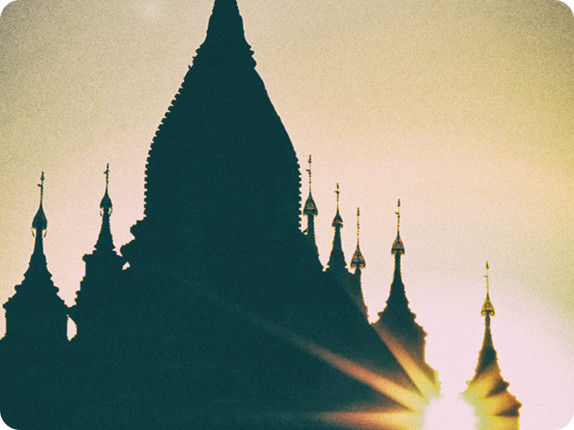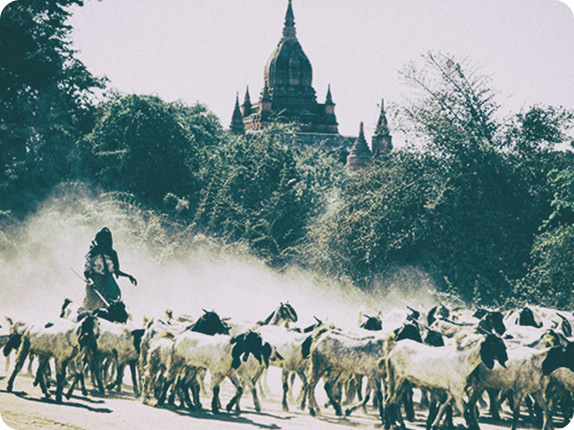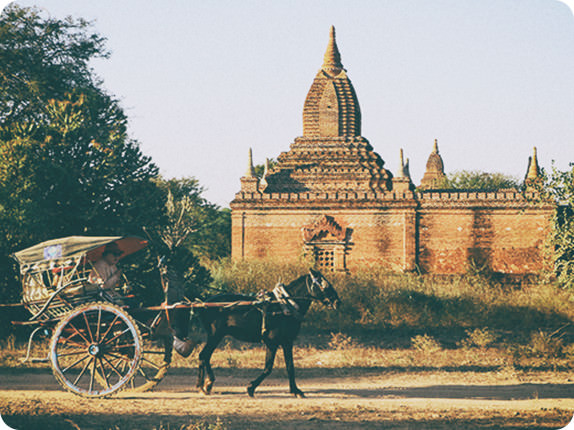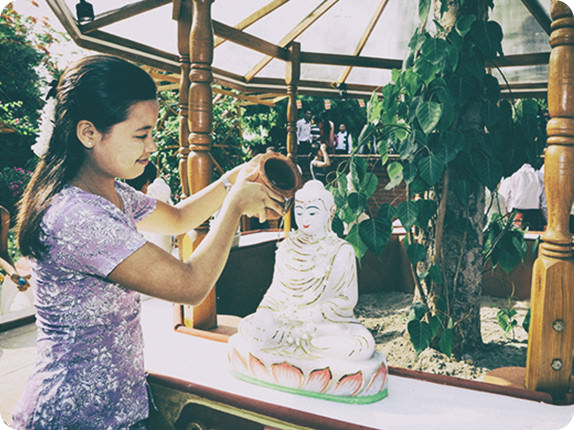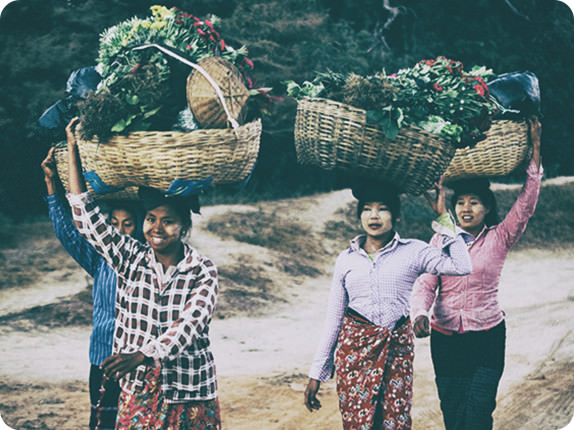 The fantastic scenery of hot air balloons and a frenzy of excitement
Riding across a distance of 340 km to the east of Bagan, I head to Taunggyi, the capital city of Shan State. There, I want to see first-hand the country's biggest hot air balloon festival, which takes place between late October and early November. Beneath the faint blue sky are rice fields stretching all around. I am entering Shan State when an undulating panorama slowly emerges, announcing my arrival at a mountain range. Beyond its ridge in the far distance appears white cumulus clouds. The slope gets increasingly steep, and the road gets winding and narrow along the contours and folds of the hills. At every single corner, I am reminded just how agile the Yamaha really is with its small turning radius. As I climb on, houses and huts begin to show up in my field of vision. The roads also start to open up, so I know that I am approaching the city – this is Taunggyi. I head straight to the site of the festival to be met with the spectacle of floating pandas, horses, and other uniquely shaped hot air balloons rising up in to the air. What I don't realise until later is that this was just a teaser for what was to come. The sun sets, and by 7pm it gets dark. This would usually be the cue to pull out my jumper to wrap myself up, but today I don't need it as I stand in the middle of large crowds of spectators that have gathered, smouldering with a radiance of jittery anticipation that I hadn't felt around me earlier in the day. At the centre of the site is a particularly large hot air balloon waiting for its moment: A huge flaming torch is put in and the balloon quickly inflates. Still tied to the ground, it grows bigger and bigger, getting closer to the brim. "It's going to burst," I say to myself, and I nearly shut my eyes in dread when the gigantic monster finally gets released. As it slowly ascends in to the night sky, and the sheer scale of the balloon comes into view, it suddenly dawns on me what the crowds have been waiting for. Under the massive central balloon, dozens of smaller ones dangle down, from which, much to my shock and amazement, fireworks begin to launch downwards, in the direction of the ground below. The crowd's faces light up, and they start running frantically away from the overhead explosions in a state of frenzied hilarity. The night continues in this way well past midnight with a series of such balloons taking off each hour. Getting a bit exhausted from all the excitement, I realise that the last bus has long gone so I decide to make a move, thankful I came on my bike. Under the shadow of yet another balloon launched into the night sky, I ride off towards the hotel. "It's going to take a while to actually get to sleep tonight" I say to myself, in a state of delirium, the glowing engine of the Yamaha seeming to echo my rapture as the bike tears through the November night chill.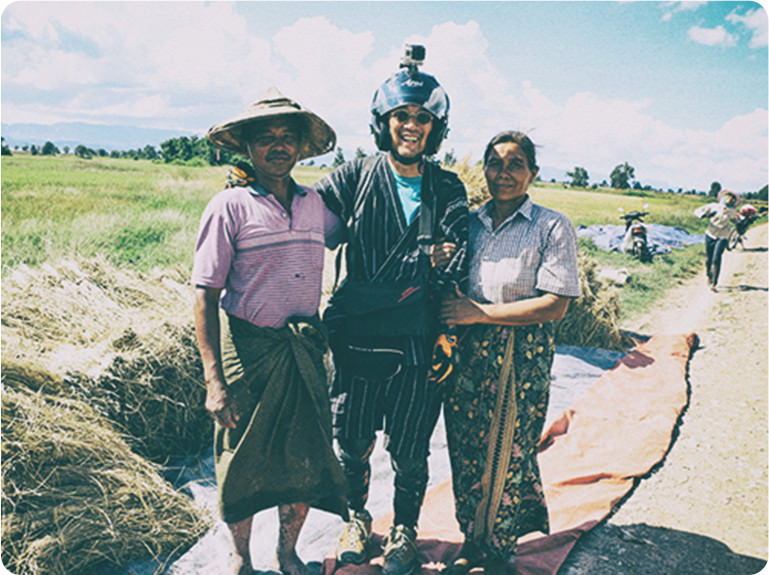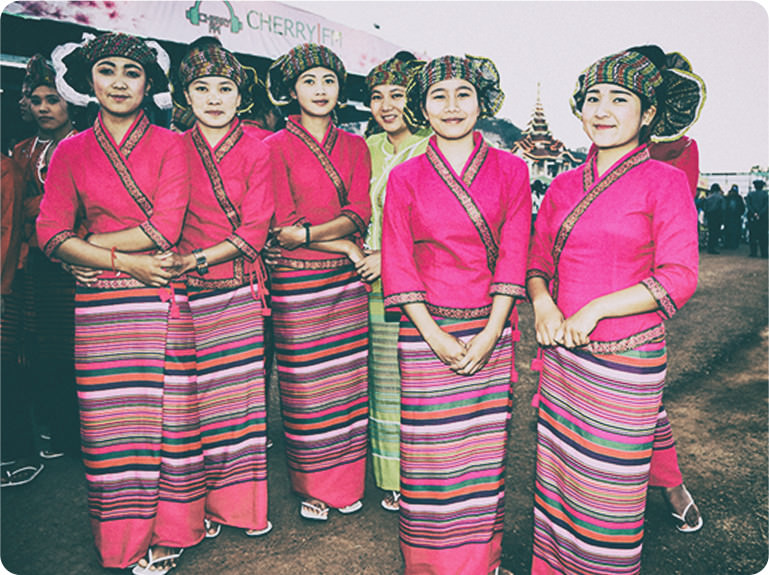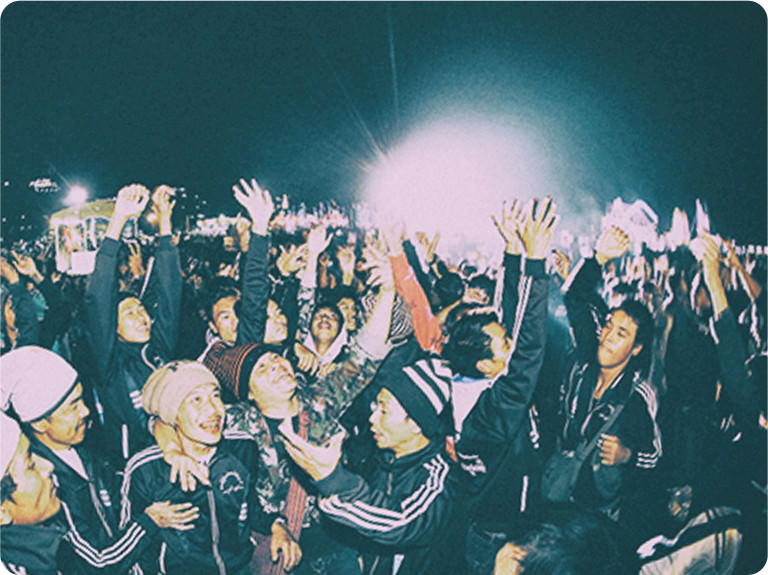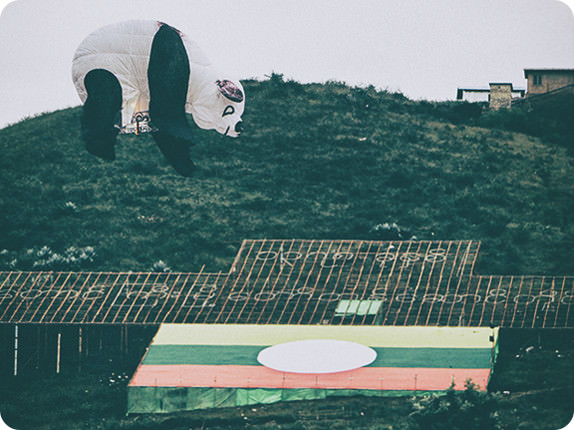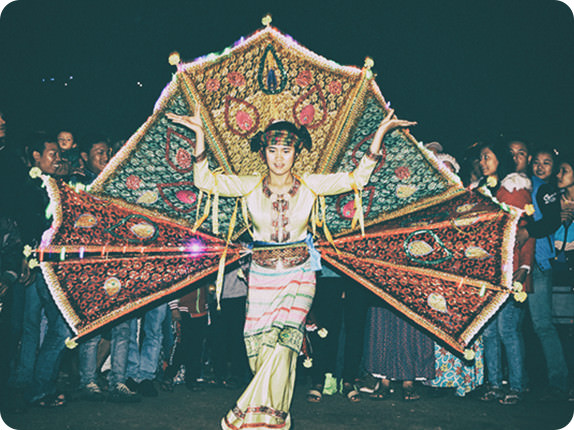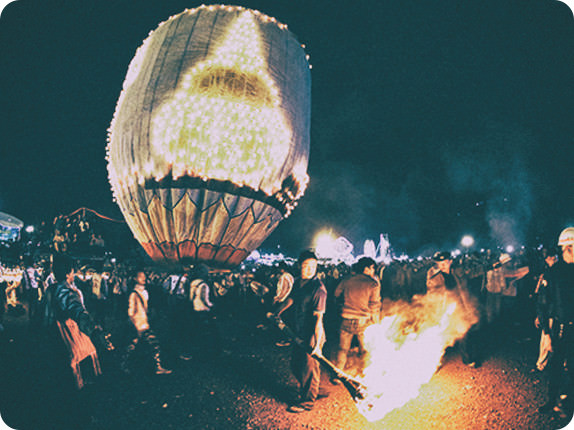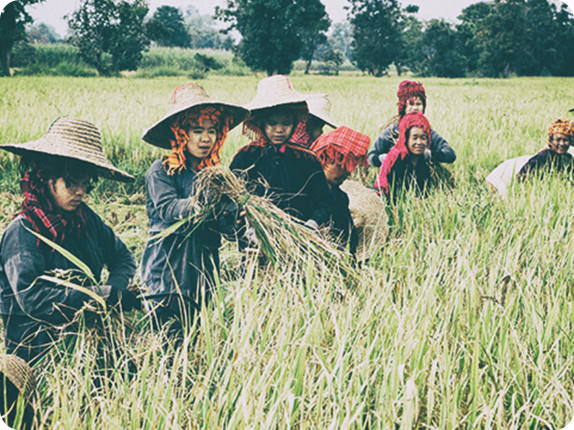 A few days later, it is time to say goodbye to the city. Heading southbound from Taunggyi leads me to Kayah State's capital, Loikaw. The state is home to the Kayan Lahwi, otherwise known as the Padaung people, the tribe in which women wear brass neck coils. Until 2015, travellers were banned from going along the last leg of this route to the capital - exactly the kind of information that fuels an explorer's passion. I take a detour for the first half of the journey on a route that guides me around Inle Lake. Running along the side of the lake on my right is a 50km dirt track. Being off the beaten path, you get a lot fewer cars than you would on the highway. It is on these kinds of unpaved roads where dirt bikes like the XTZ125 really come into their own. As I manoeuvre the relentlessly bumpy narrow road – with its total width of one and half normal lanes - I am from time to time forced on to the soft shoulder by occasional oncoming vehicles, but even so the Yamaha's low seat height and stability help me run though these rough conditions with ease. I wonder what kind of surprises await me next, as I'm teeming with the spirit of adventure, staring ahead at the alluring distant horizon.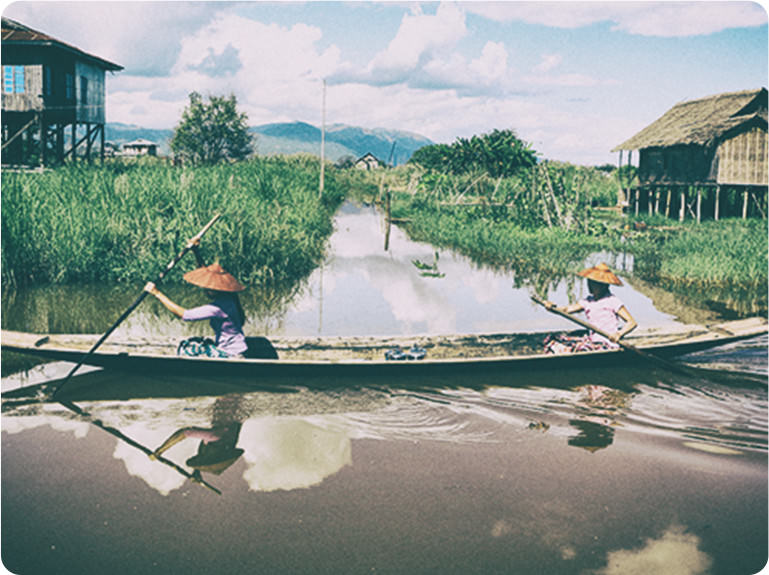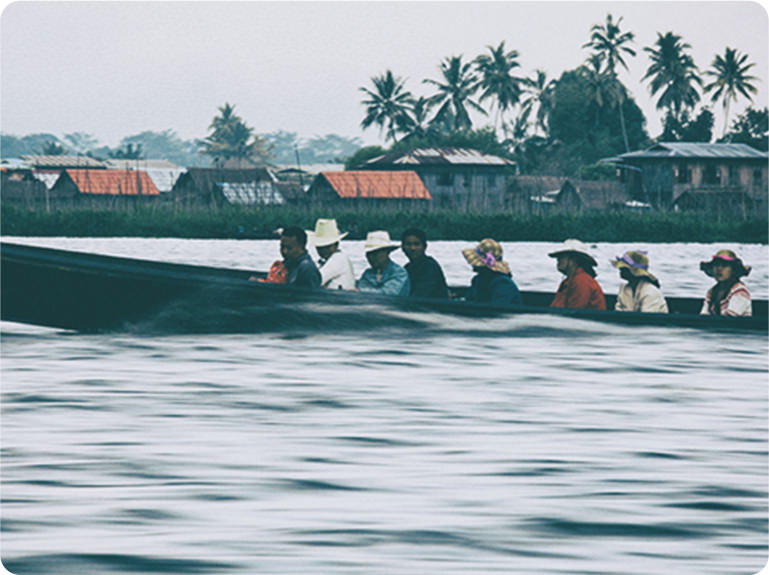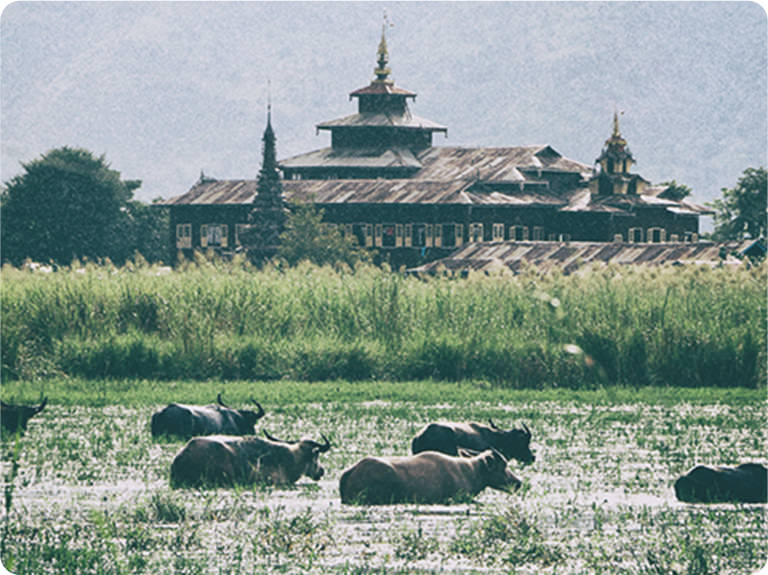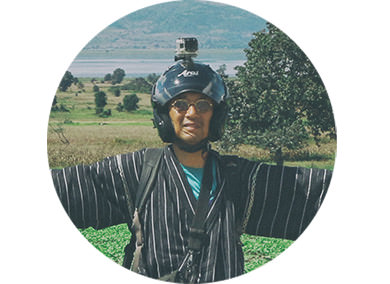 Muan Hori
Muan Hori is a photographer who has been shooting in Asia for more than three decades. His motorcycle touring history dates back to his university days when the young undergraduate traveled around Japan. Recent years saw him lay out a joyful plan to extend this tradition to other Asian countries. Picking Myanmar as the first target, he tore across all the states and regions in seven months.