Yamaha Journey Vol.16
This is the story about Frederique and Aldo's motorcycle travel on a Yamaha Super Ténéré from France to Australia.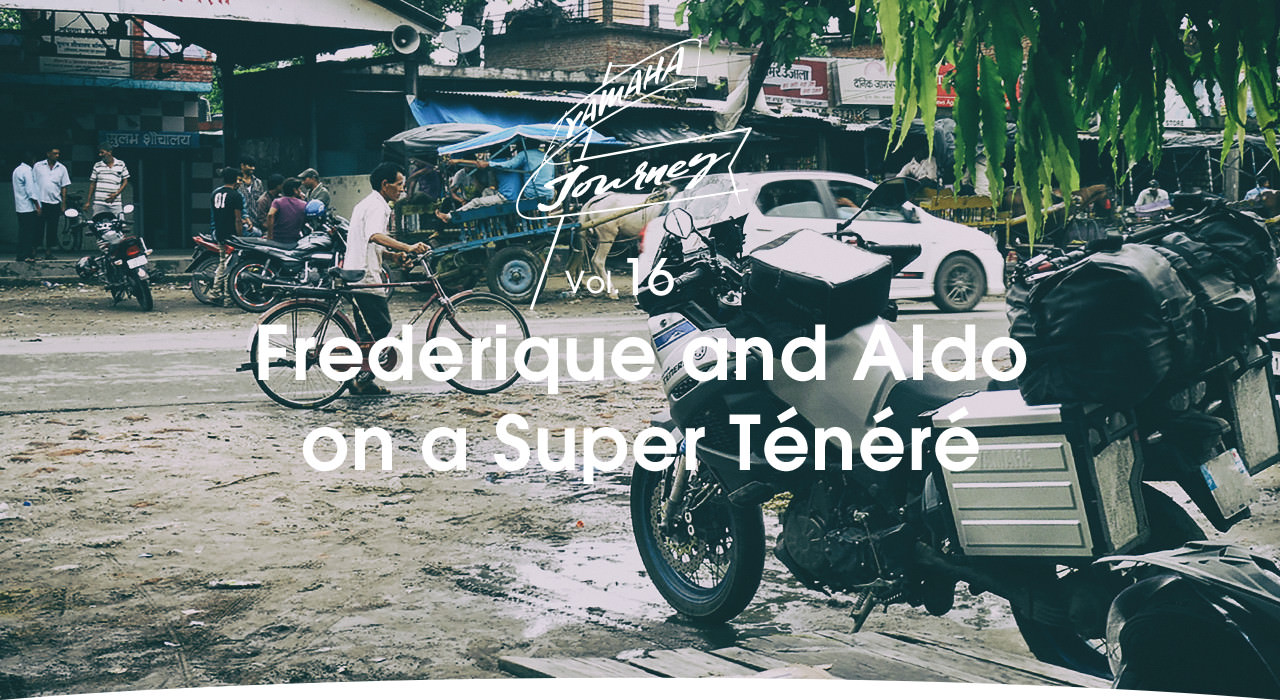 'Til the End of the World
Frederique and Aldo
Super Ténéré
#02 From South to Southeast Asia:
The bustle of Delhi and the splendor of
the Himalayas and Mount Everest before
the futuristic city of Bangkok.

Delhi - Bangkok
Frederique and Aldo embark on an epic 30,000km motorcycle adventure across the globe to ride from Paris, France to Sydney, Australia. In this second part of their vast journey, they scramble through the excitement of Delhi, take in the captivating landscape of Nepal and the Himalayas, before arriving in Thailand to treat themselves to some short but well deserved relaxation, re-united with family.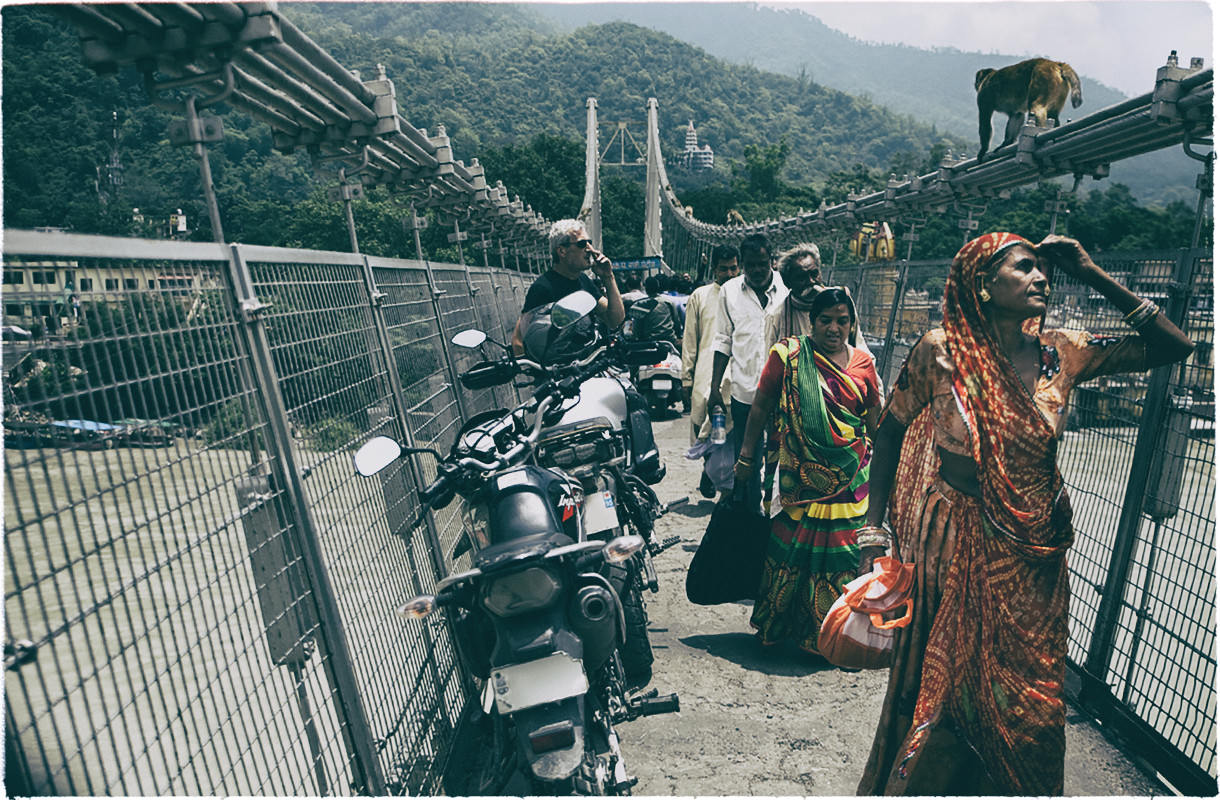 The Hanging Bridge in Rishikesh.
Rishikesh, India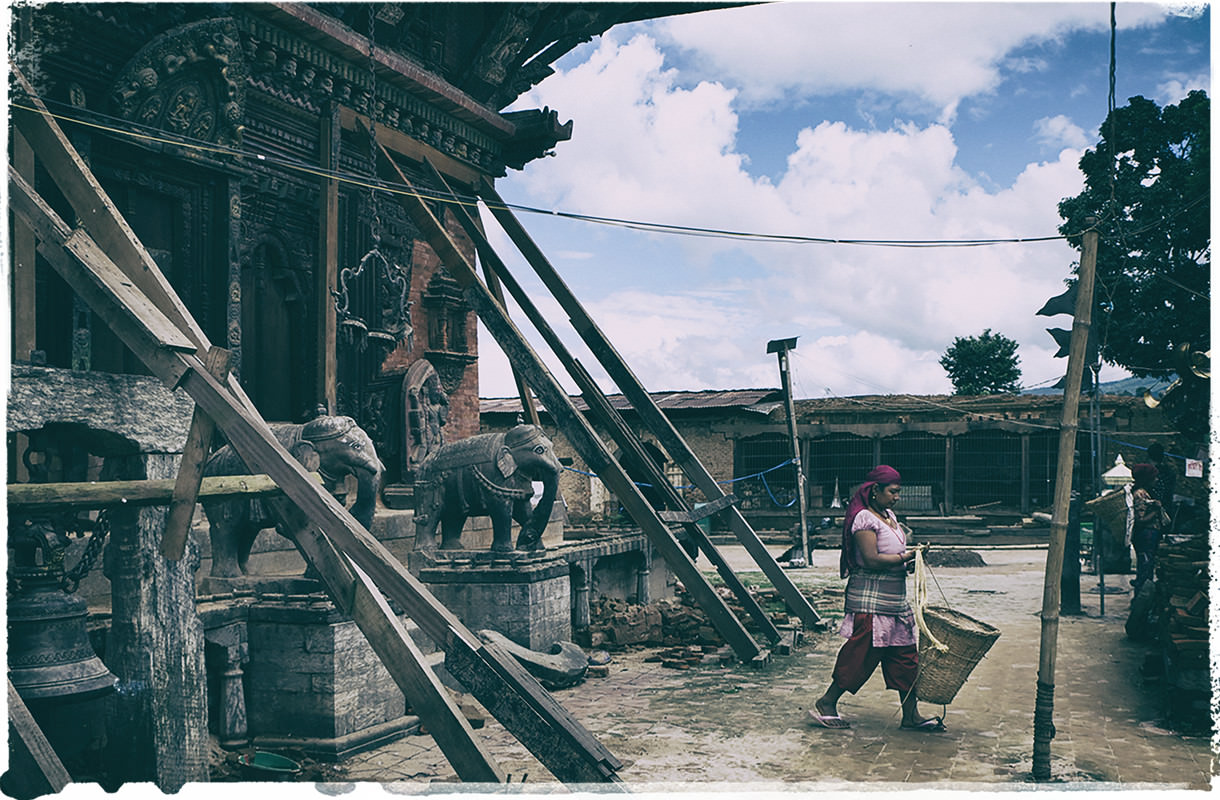 Workers in Nepal repair temples after the 2015 Gorkha earthquake.
Gorkha, Nepal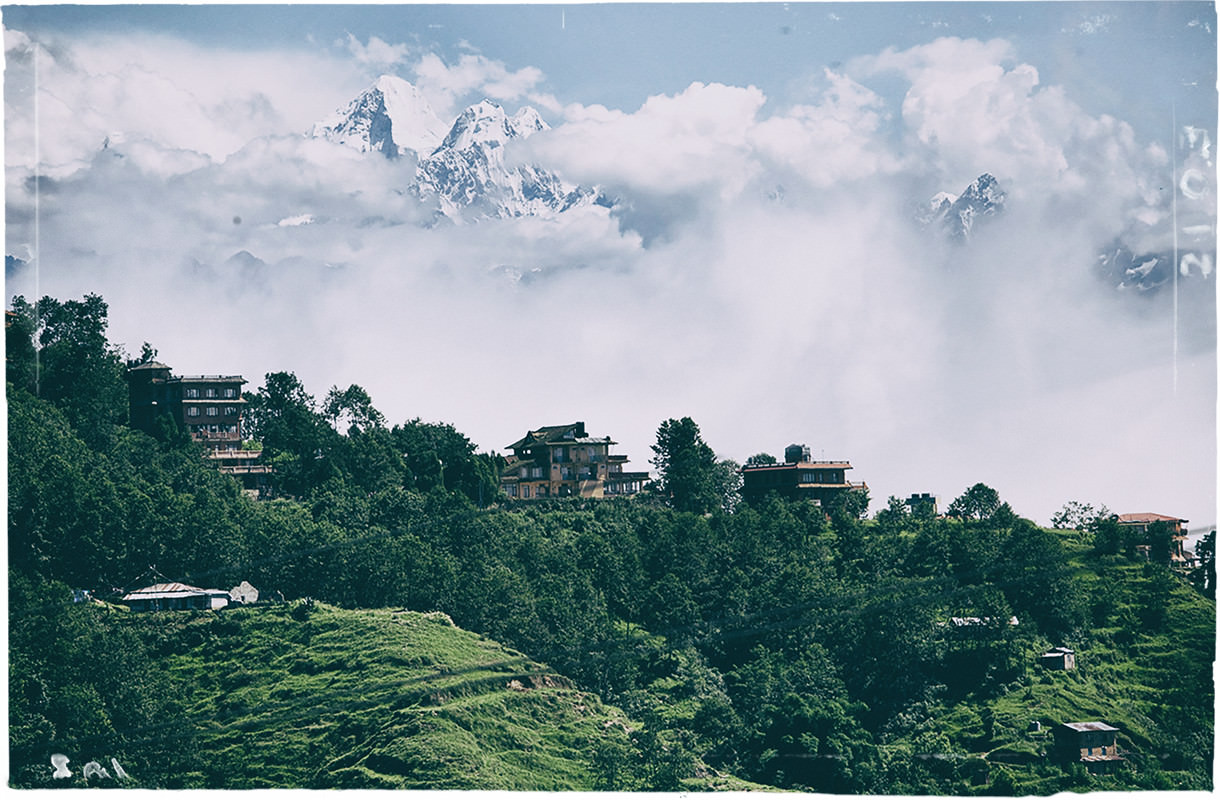 Outside Kathmandu in the foothills of the Himalayas.
Himalayas, Nepal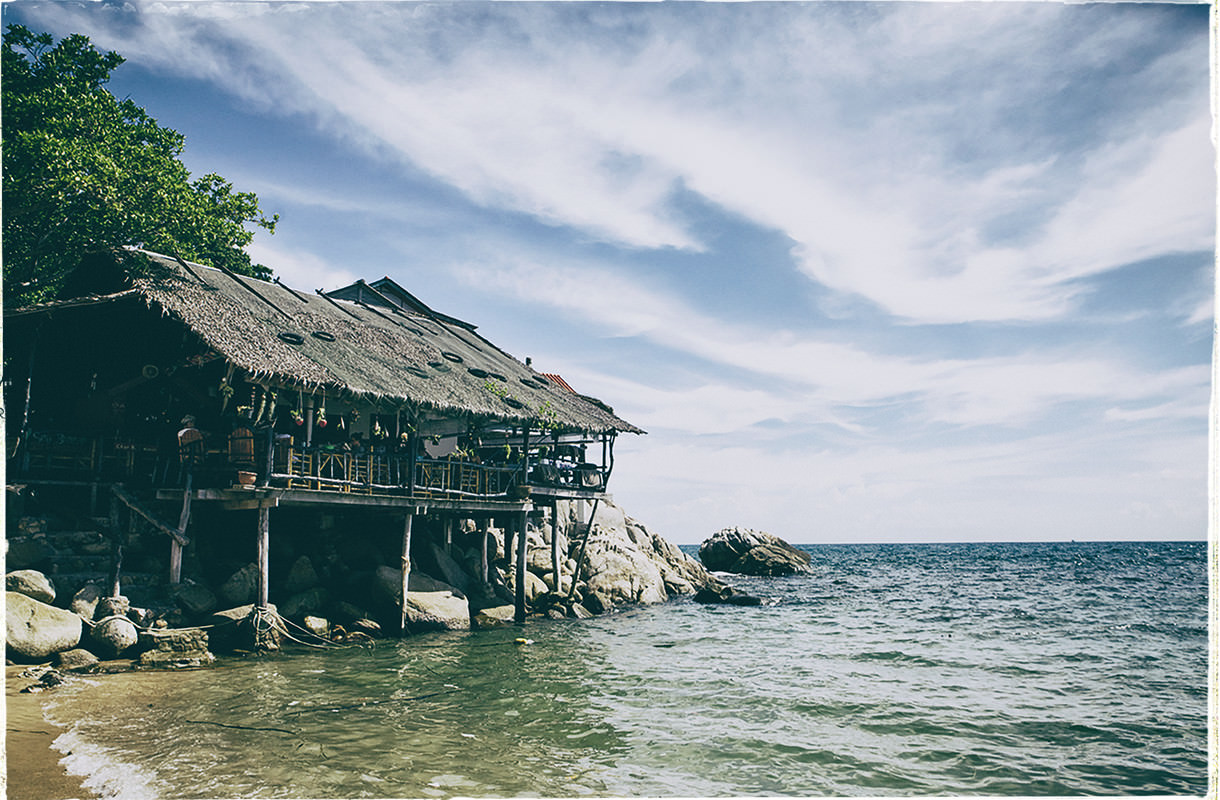 Ko Tao island in the Gulf of Thailand.
Ko Tao Island, Thailand

The chaos and hustle of Delhi is a dramatic change from the endless, wide open plains of Central Asia, where we'd barely seen another person and foreigners were a rarity. We had flown the motorcycle from Bishkek to India because we wanted to avoid an expensive and difficult trip through China with the motorcycle. It took several days to reclaim the motorcycle through customs, but finally it was returned and now I was riding through a city that was home to over twenty million. There were blaring horns, cyclones of dust and women in brightly colored saris. I got lost down some dusty backstreets before reaching Paharganj. It's a hilly neighborhood west of the railway station that teems with backpackers, hippies in tie-dye and travelers looking for a cheap place to stay. I park the motorcycle and head out to a small local restaurant where we eat some of the hottest and best vindaloo I've ever had, before easing the burning sensation with a delicious banana lassi.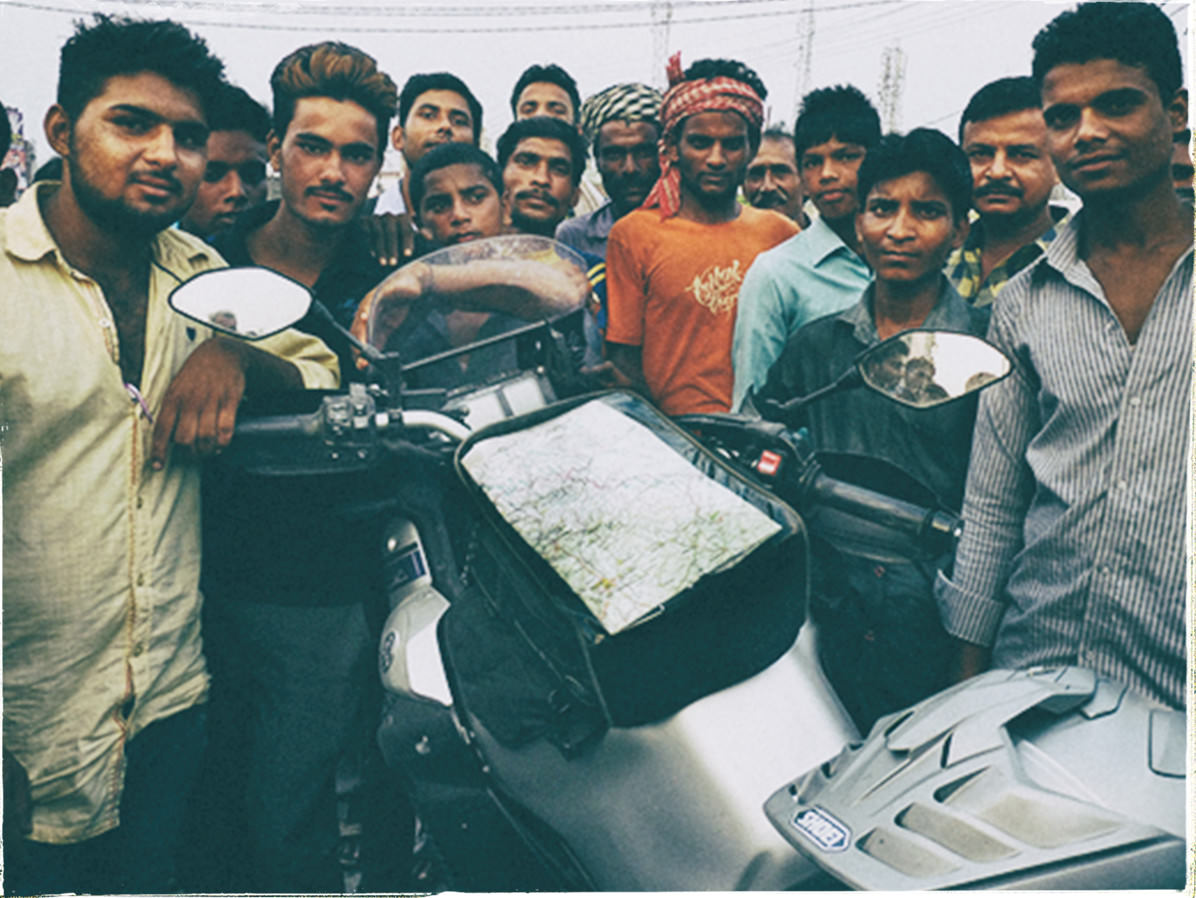 The next day we have an emotional reunion when our youngest son Valentin, aged 11, when he arrives at Delhi airport. He cries when he sees us, the first time in six weeks since we had left Paris.
The following morning we head north west for the holy city of Rishikiesh on the banks of the mighty Ganges river. Fred and Valentin travel by bus while I ride the motorcycle behind. The road is deeply rutted and washed out as I battle against driving rain in the monsoon season. The Ténéré's strength and nimbleness helped me to push through. The city is filled with yoga spiritual sanctuaries known as ashrams, and Hindu pilgrims taking a dip in the holy Ganges, as incense wafts over the waters. The town is completely dominated by monkeys that swing from the Lahksman Jhula iron suspension bridge which spans the river. The monkeys mug and grin for passersby, stealing food and garbage.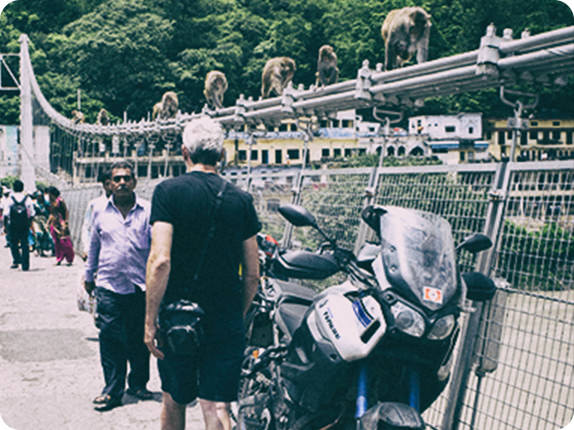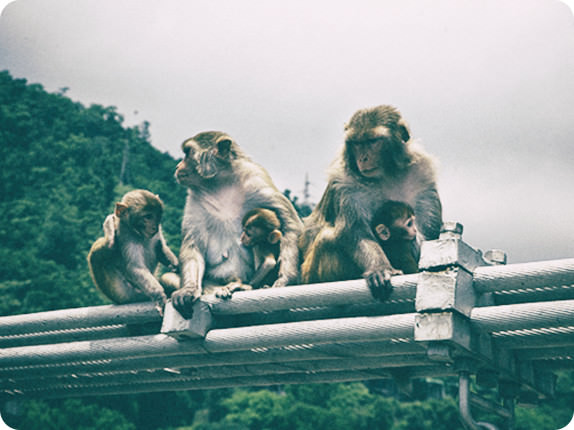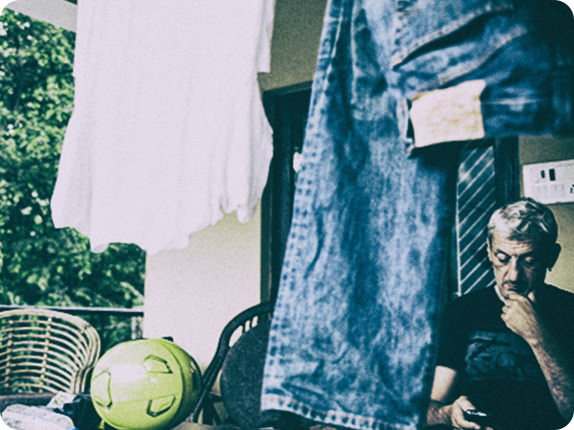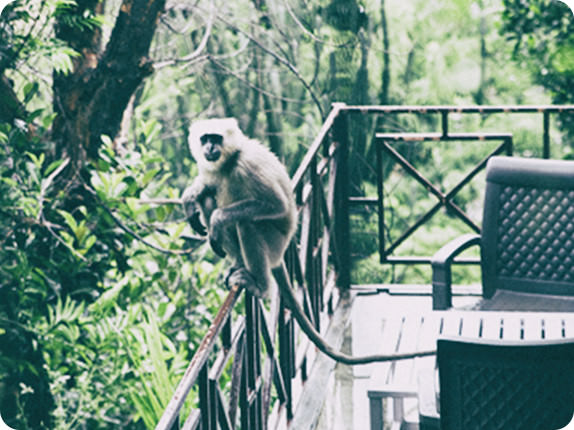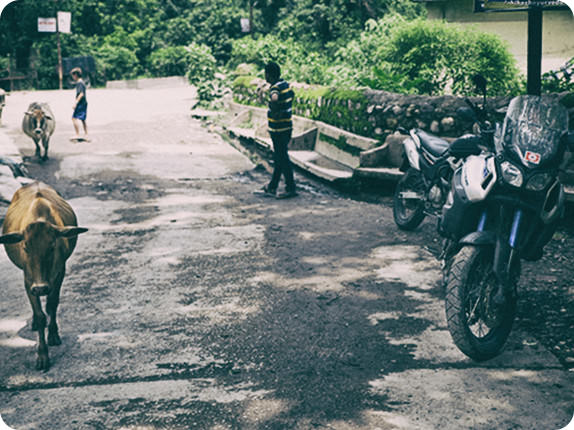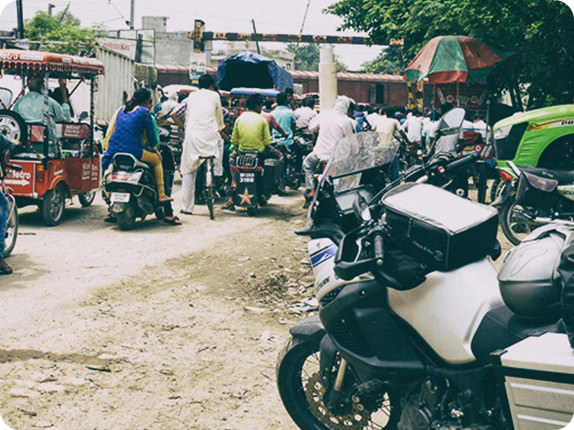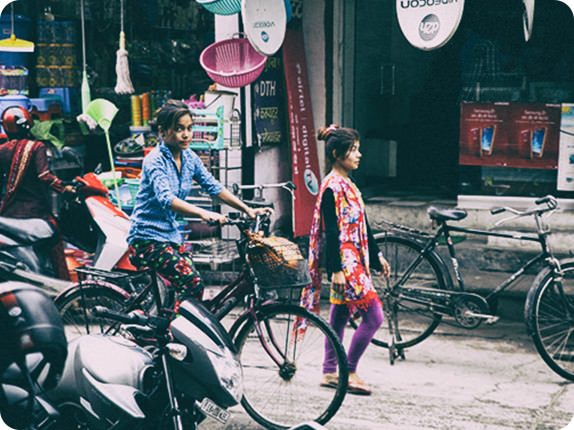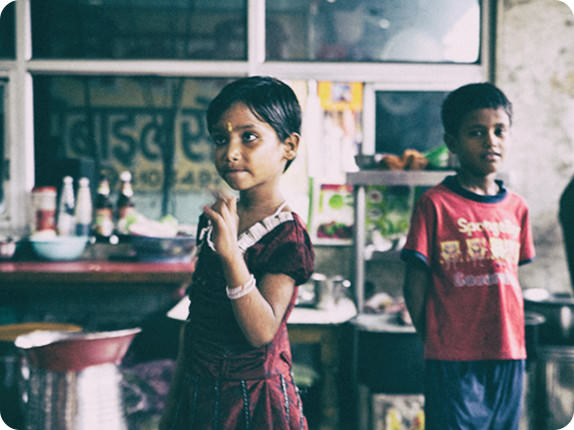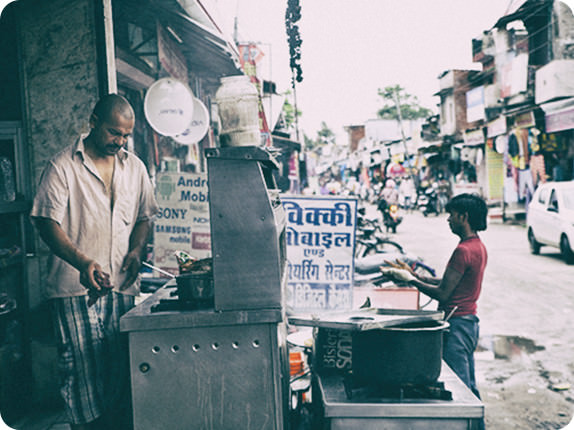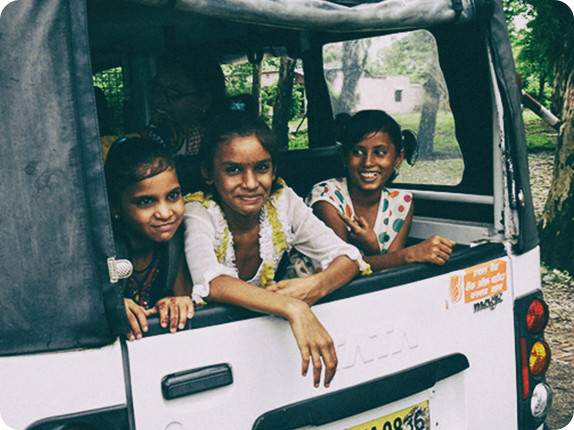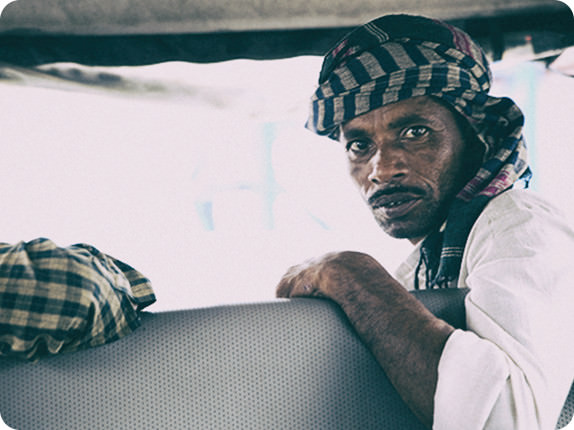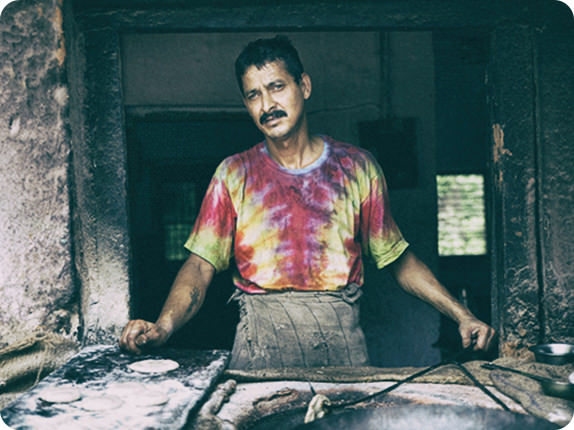 A few days later we leave for the Nepalese border and ride with the giant Himalayan range and its snow-capped peaks on my left. Just before crossing we stop to eat. Some happy and beautiful children, with blazing white smiles, scamper up, fascinated with us and the motorcycle. We find the Nepalese people friendly and open. A local hotelier let us sleep in a small shed. He spoke a little French and brought us fresh fruit and rice every night. We always felt Nepal would just be huge mountains but we were amazed at the subtropical oasis we found the next day when Valentin and Fred explore the park, a lush forest that rhinos, tigers and elephants roam freely. Valentin and Fred swim in the river to cool off and play with local children. Valentin is overwhelmed when he finds an elephant nursery and is able to pet baby elephants.
After a few days, we set out for Pokhara. Fred rents a motorcycle to ride alongside. Valentin climbs on behind me and thrills at the deep turns and the broad sunlight that throws the amazing colors of the landscape into sharp relief. The road is well paved as we wind through lush, green valleys with rice terraces and banana trees. We stay the night in Pokhara, a bustling city full of restaurants and companies that offer hang gliding in the Himalayas. The next day the road becomes narrow and twisting as I climb higher into the mountains en route to Kathmandu, Nepal's capital.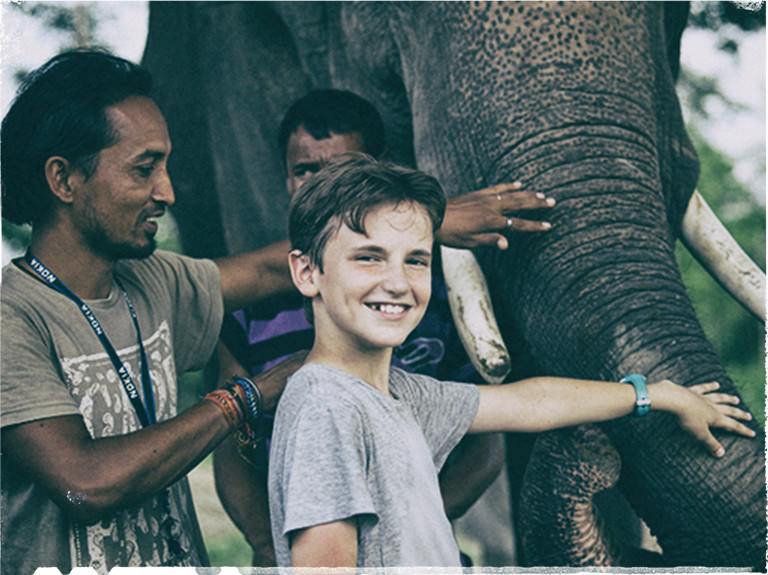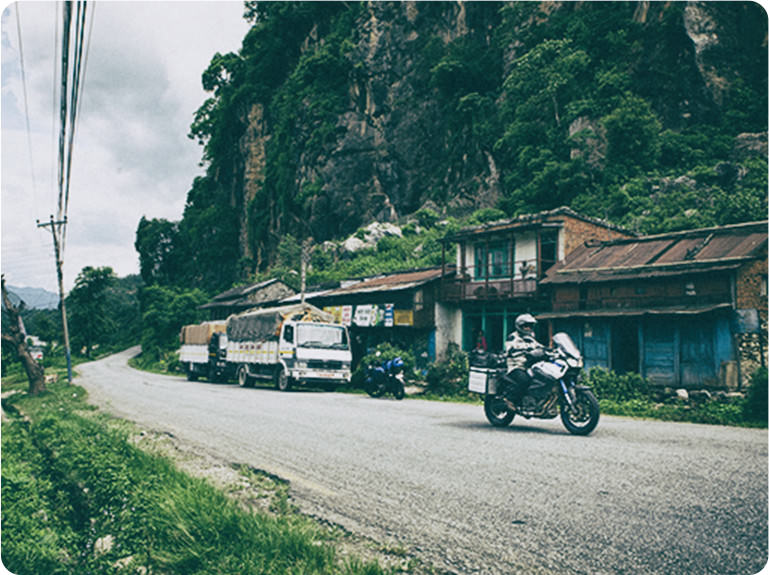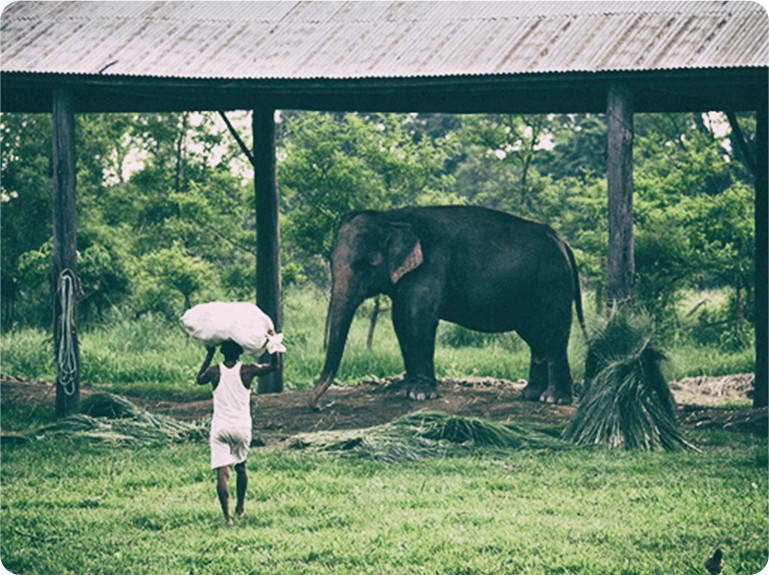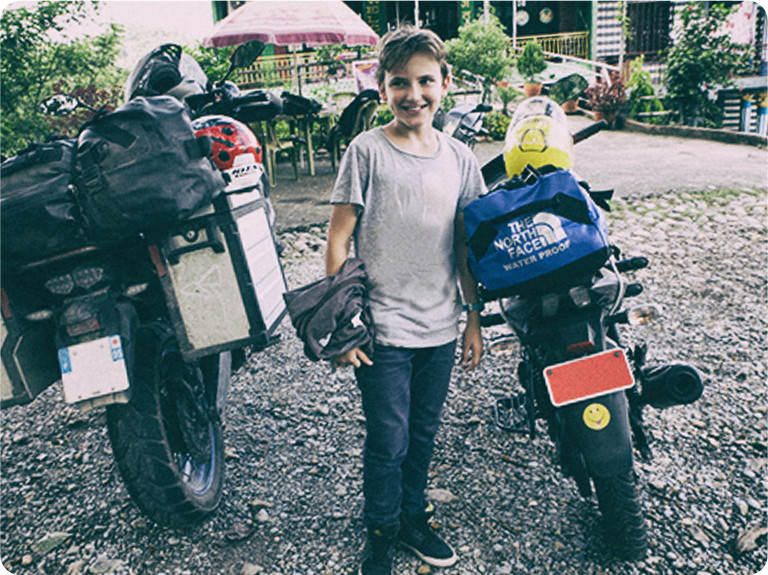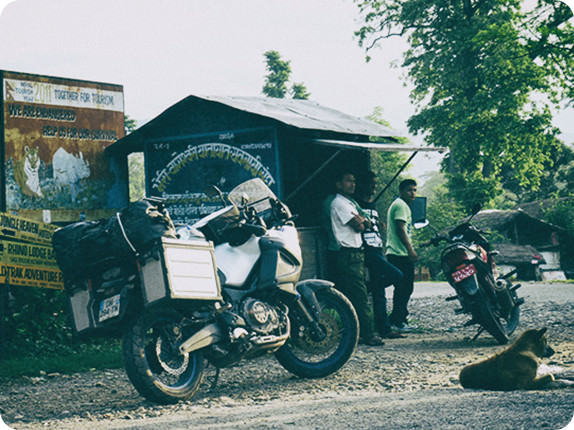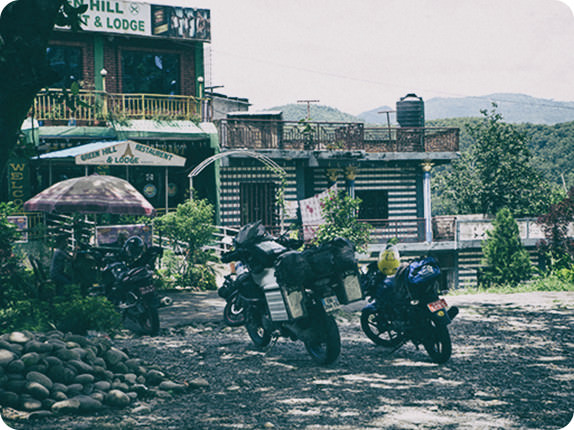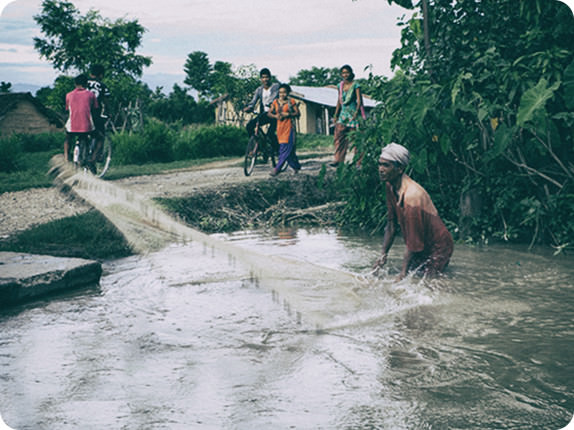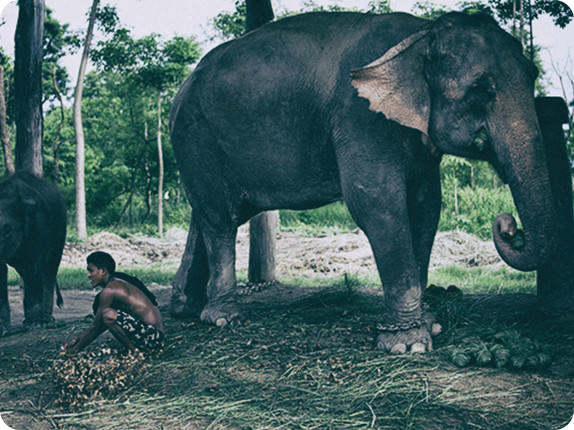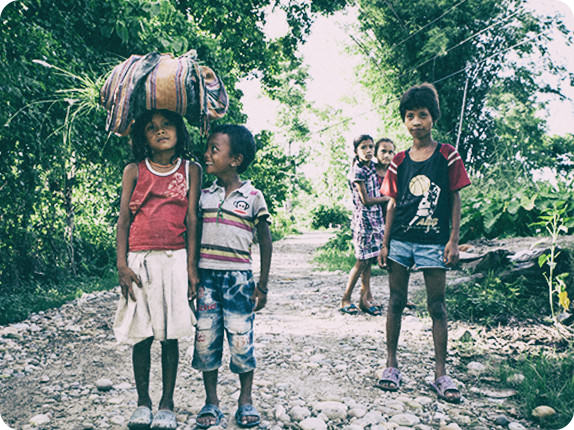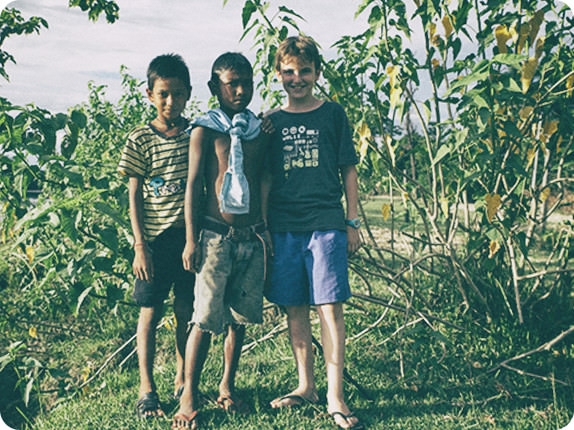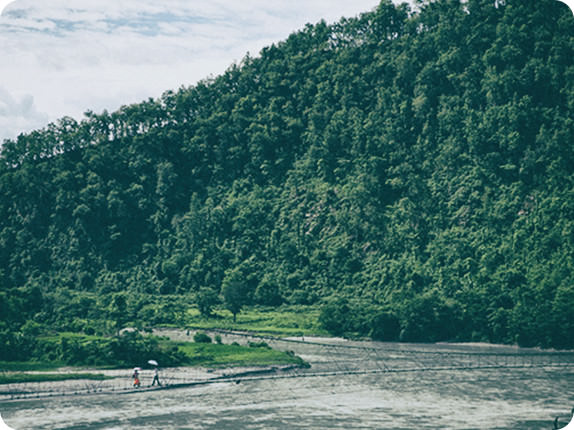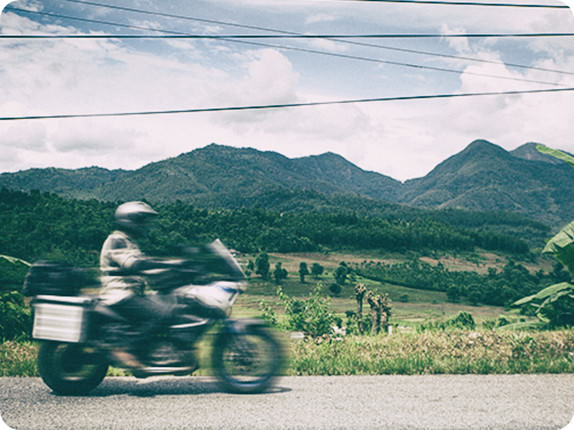 The snow-capped peaks of the Himalaya
Kathmandu, situated in a bowl, is congested, hot and busy. We set out for Durbar Square, a UNESCO world heritage site, known for its ancient architecture and the royal palaces of Malla and Shah kings dating back to the 14th century. But we arrived just three months after the April 2015 Gorkha earthquake and those once incredible palaces were just heaps of stones. In the rubble, Nepalese workers put on brave faces and were pleased to see us. "Tell the people in your country that it is safe here now," one said. "We need tourists to come here so that we can rebuild our country."
Our biggest ambition was to see Mount Everest. So, in our last few days in Nepal we ride out to Nagarkot a village at 2500m altitude in the foothills of the Himalaya and about 32km east of Kathmandu. We find lodging in a little hotel and almost lose our breath in wonder at the sights at sunset. We look out at the jagged, snow-draped peaks reaching for the heavens. They turn gold and peach in the fading sun. Everest stands higher above all the other ranges. At night, the temperature plummets so sharply that we have to borrow blankets from the hotel, quite different to the warmth of the sub-tropical valley where we had slept without any bedsheets.
When we return to Kathmandu we pack the bike up once more. It would be too difficult to cross Burma, one of the most secretive countries in the world, by motorcycle. Suraj, the boss of a local import/export agency formalizes travel arrangements and ships the bike to Bangkok, and a new adventure that awaits.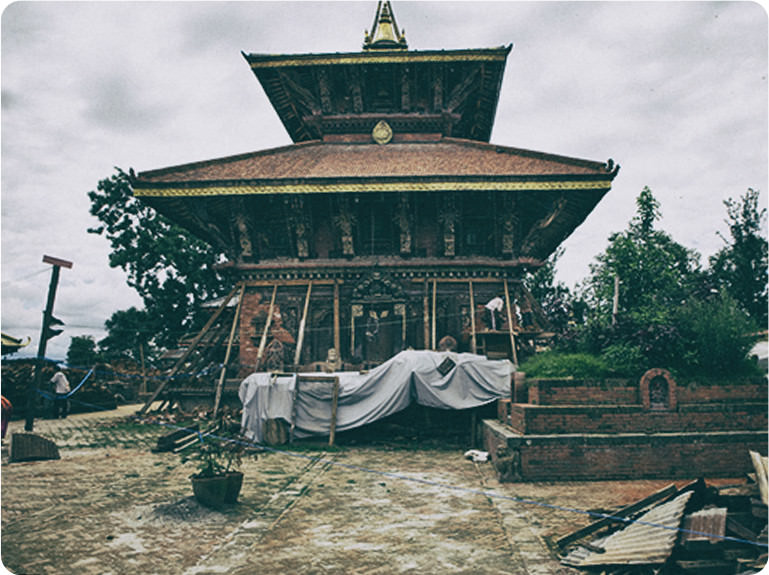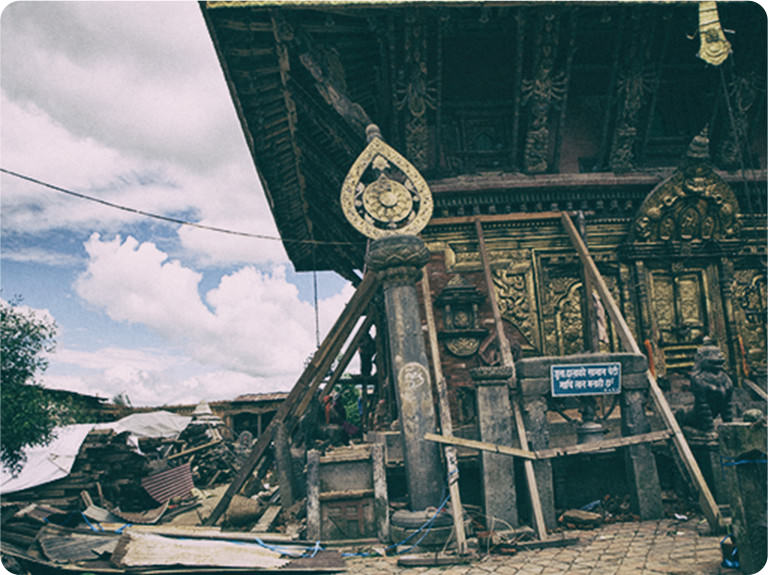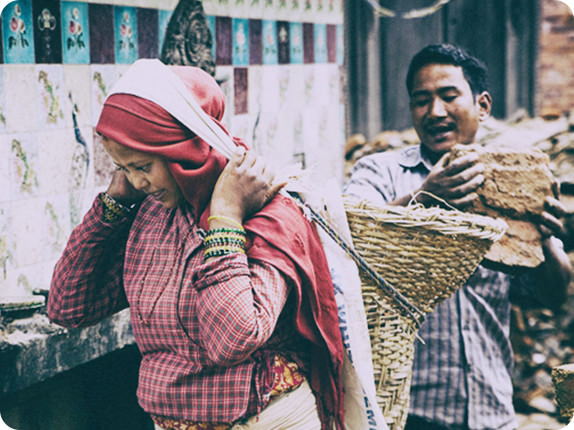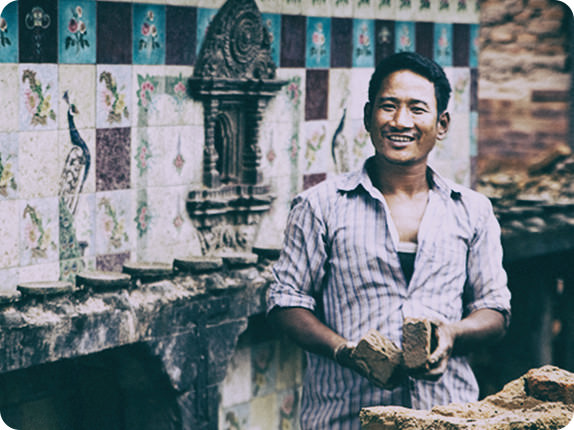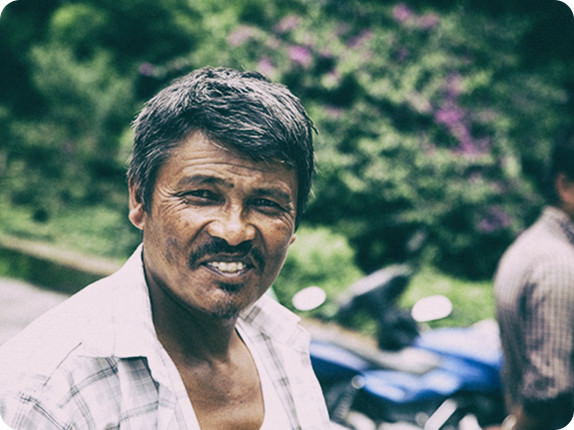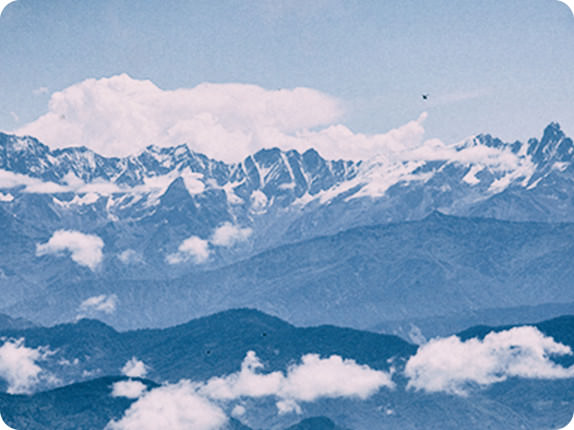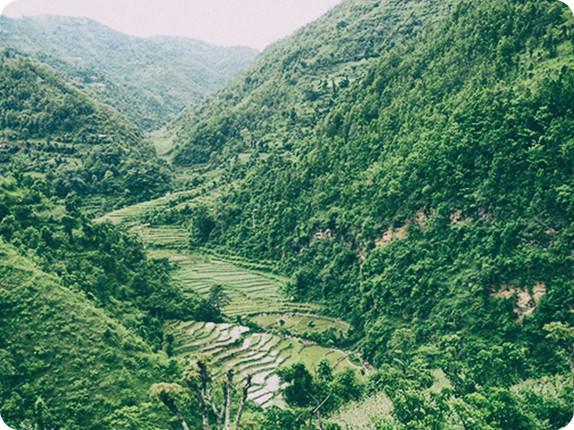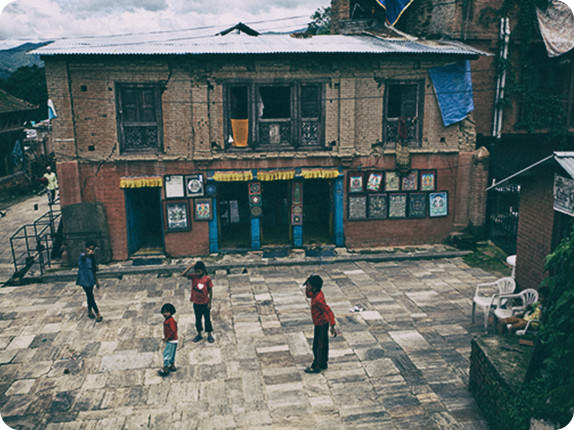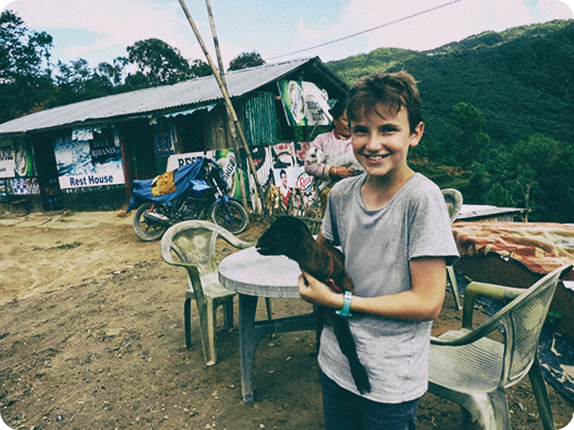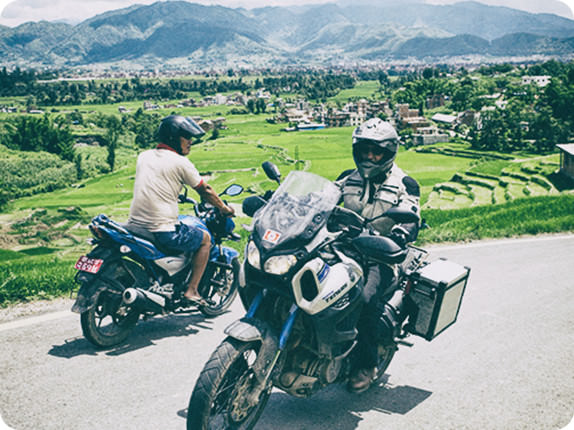 The Sleek, Modern City of Bangkok
After the quaint mountain kingdom of Nepal, Bangkok is a vast, shining modern city with huge European-like highways and jutting towers. We get an air-conditioned taxi to our hotel and reserve a room with a pool near the back door. I return to the airport to get the Yamaha. It could not have been easier getting it through, unlike the difficulty I had in other countries where officials requested that I pay a bribe to release it. Motorcycles are banned from the main highways in Thailand so I have to follow back roads through the city and get lost once more. I stop to change the oil. Over the next few days we enjoy fresh and cheap street food: pad thai and fresh salads, washed down with Singha (Thai) beer.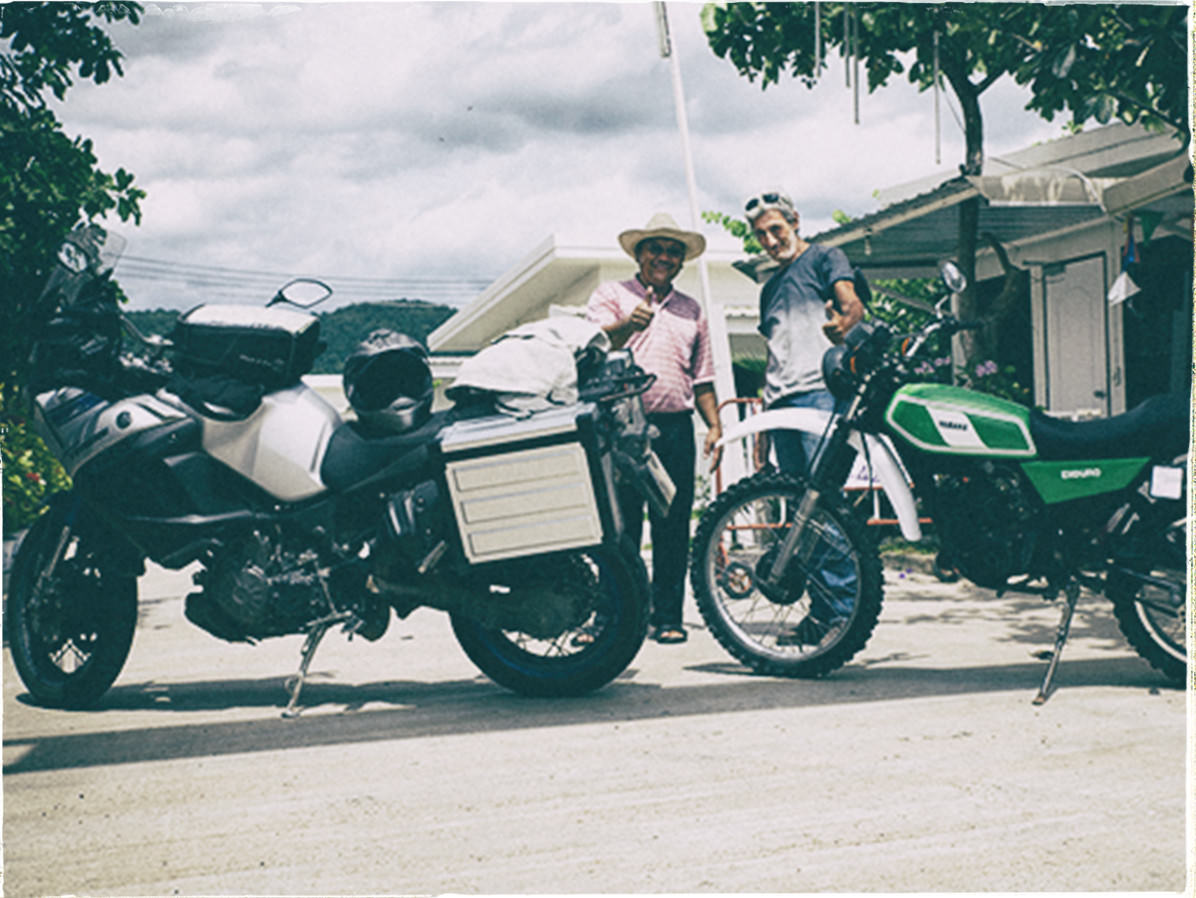 More of our children arrive, Arthur,16, and Cassandre and Llona, both 14. We all set out for Ko Tao island, some in a bus while I ride the motorcycle. The small island of only 21sq km, situated on the western shore of the Gulf of Thailand, is like a vision of paradise: shimmery crystal-clear blue water framed by perfect white sand beaches. We snorkel every day and feel as if we were in an aquarium. We see sting rays and turtles and the shimmering iridescence of coral marine life.
After five days the open road calls us once more and we leave paradise with heavy hearts, on the road once more, and a little closer to the end of the world.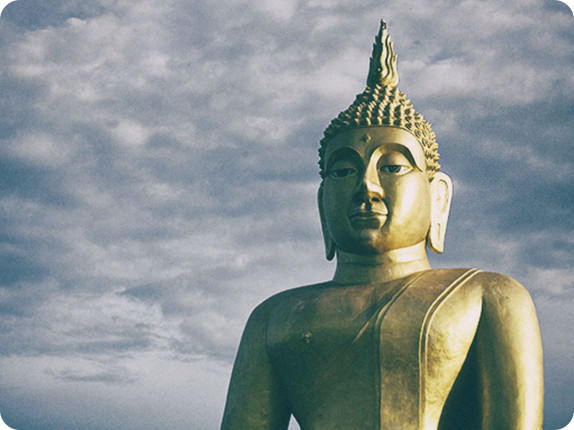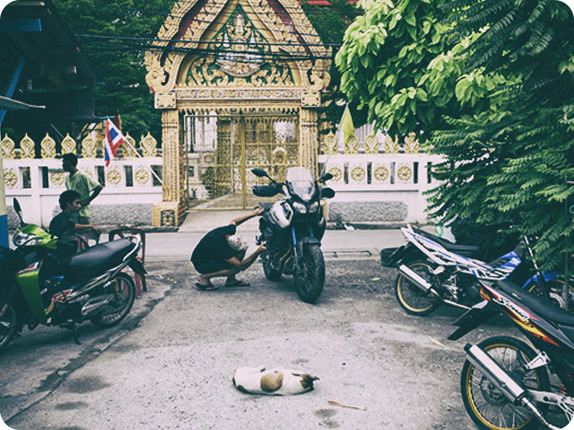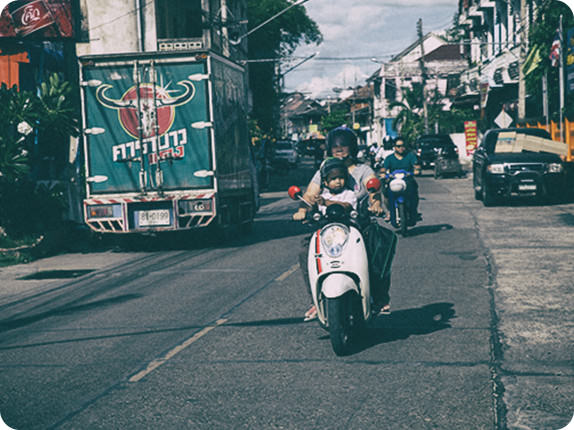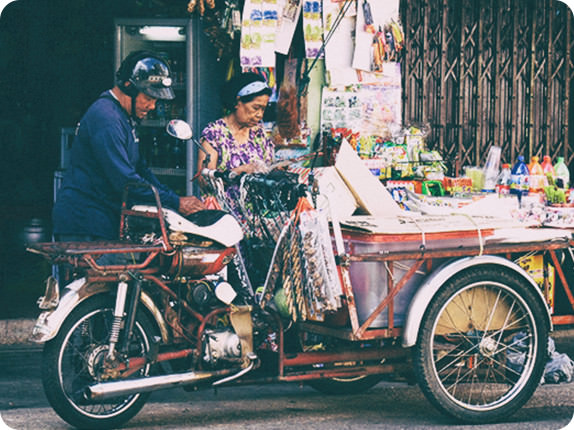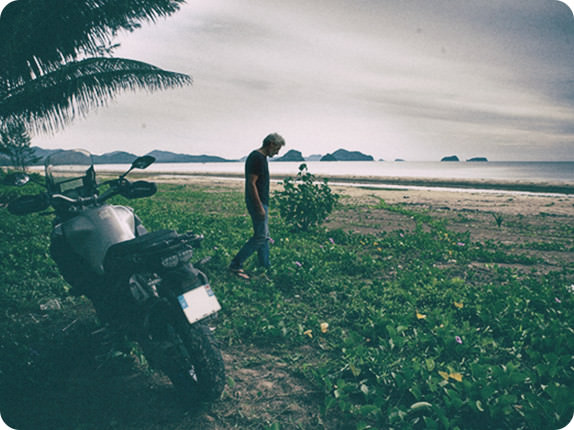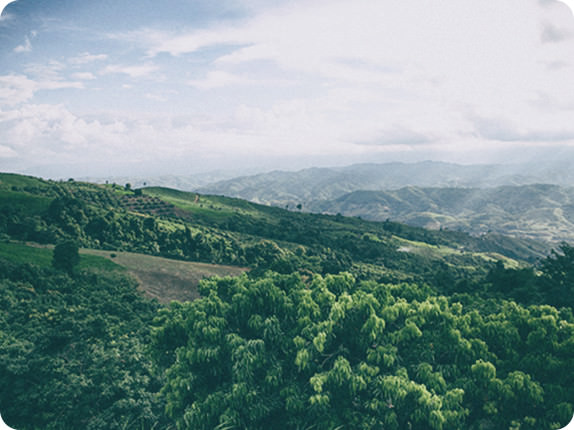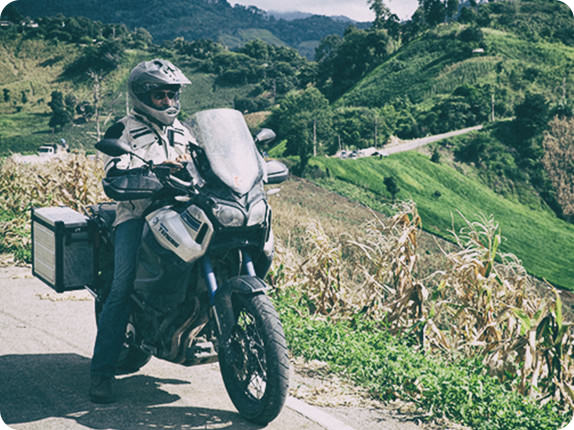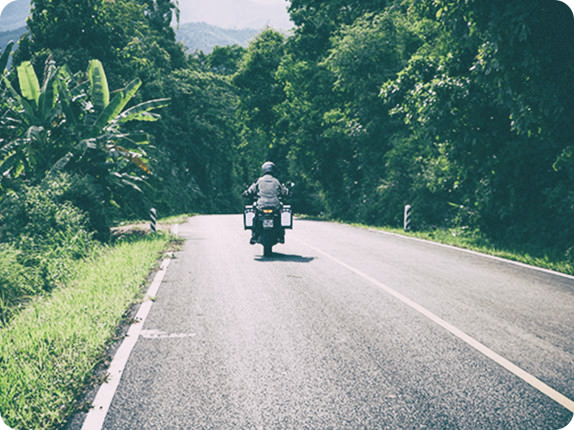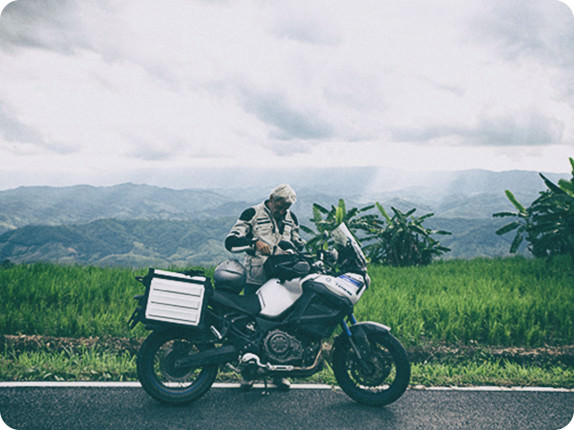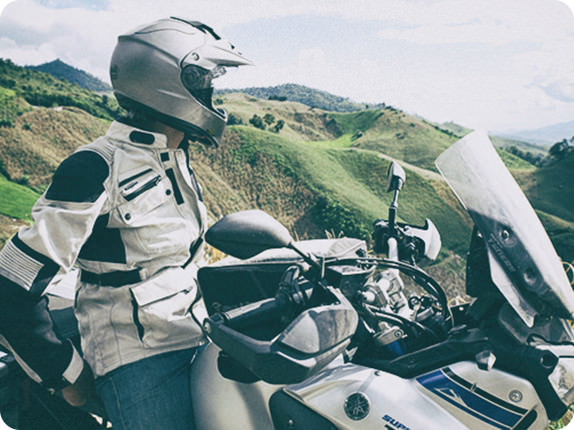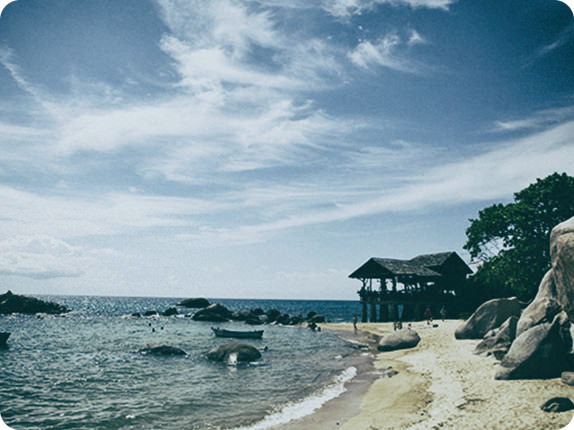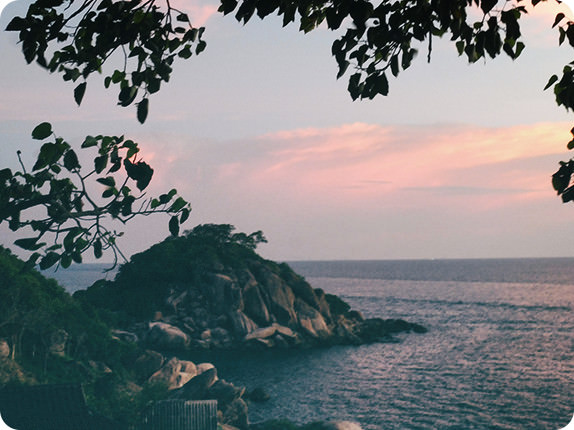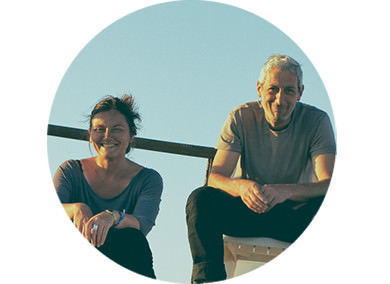 Frederique and Aldo
Fred and Aldo are a unique combination, a husband and wife team: Aldo producing words, and Fred pictures, to jointly illustrate their motorcycling adventures. They live to travel and meet new people and their Australian odyssey took them across twenty countries encompassing a total of 30,000km. Since the successful completion of their first major trip they are now planning to cross South America by motorcycle.