Yamaha Journey Vol.02
This is the story about Hiroshi Hosokawa's motorcycle travel on Yamaha SR400 around Eurasia.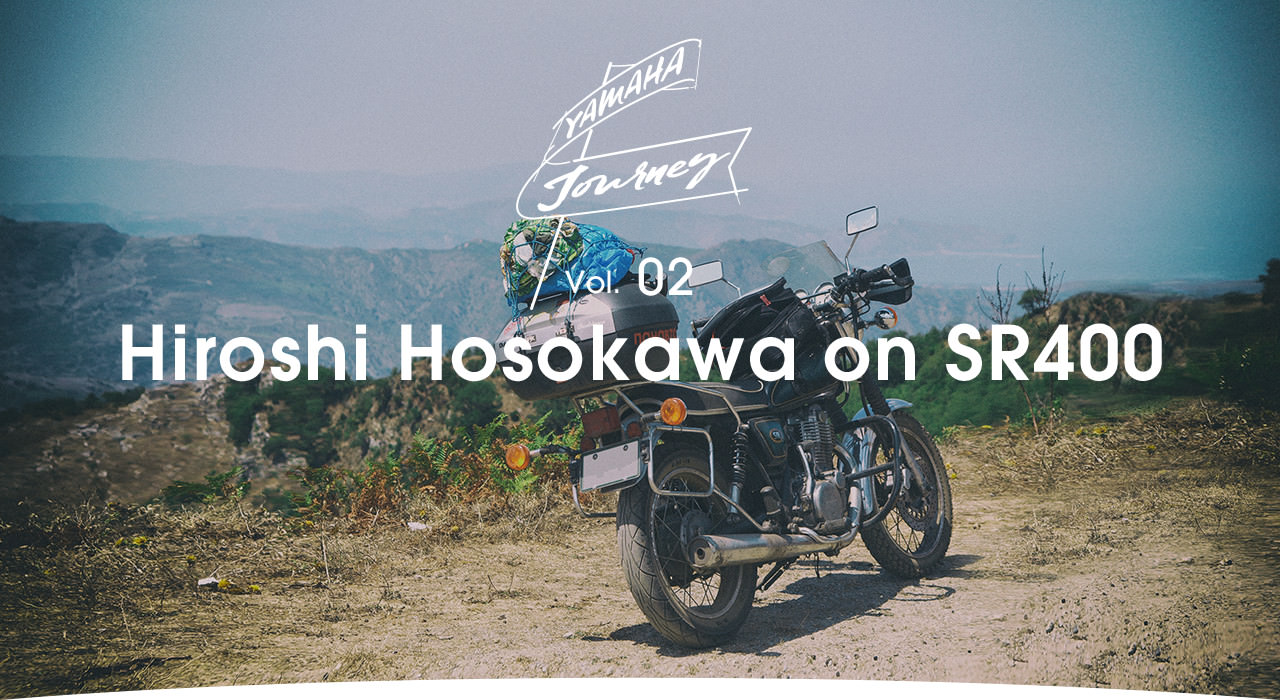 Lush Colors and Heartening Encounters
Hiroshi Hosokawa
SR400
#02 Eurasia: Quiet lives
Romania – France
The road trip – or tour rather – that I started in Russia was beginning to bear fruit.
I was meeting interesting people, feeling out new places, new scenery, smells, sounds, climes.
From Romania to Greece, and then from southern Italy to the north – the character of the land, the people, and foods change more drastically as you move north and south, compared with east and west – this was a route where I could experience those changes first hand. The tour was more than 7,000km long in all – from the azure coastlines of Nice to the Stelvio Pass in the middle of the Alps.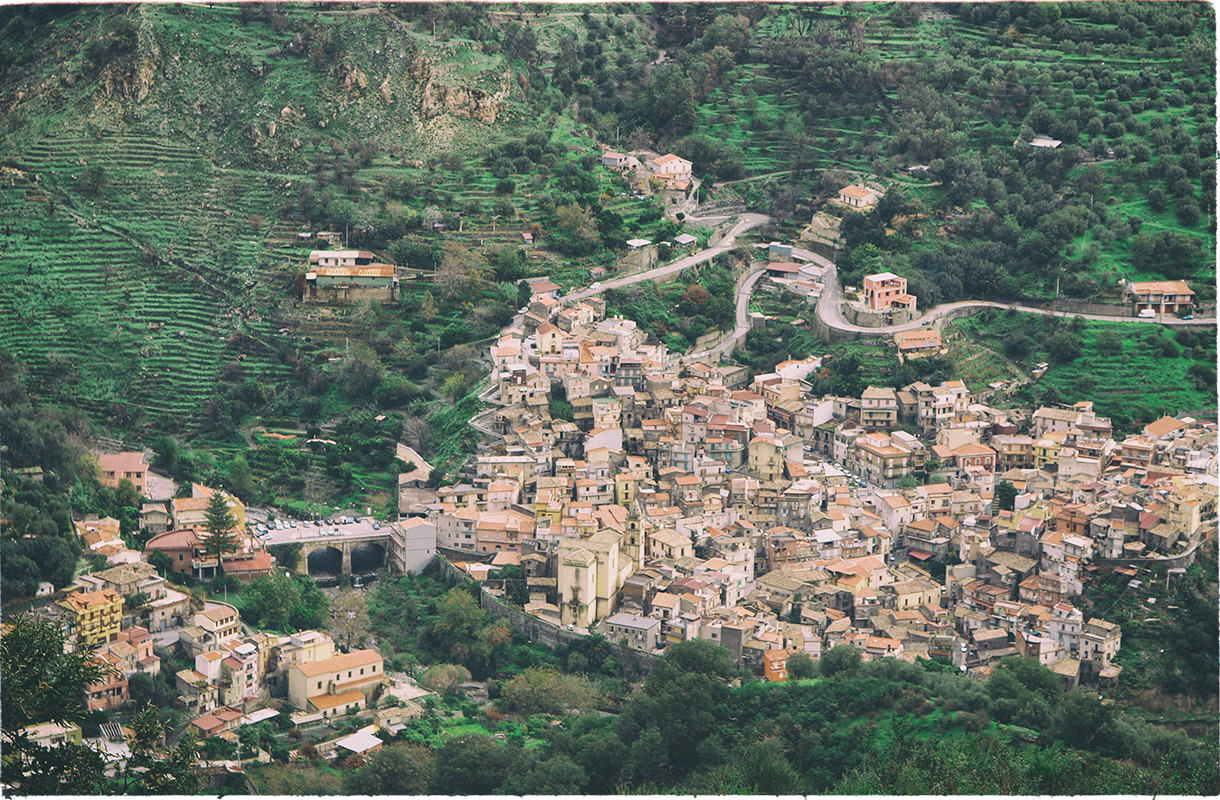 The striking village scenery from a movie was right in front of my eyes.
Mandanici, Sicilia, Italy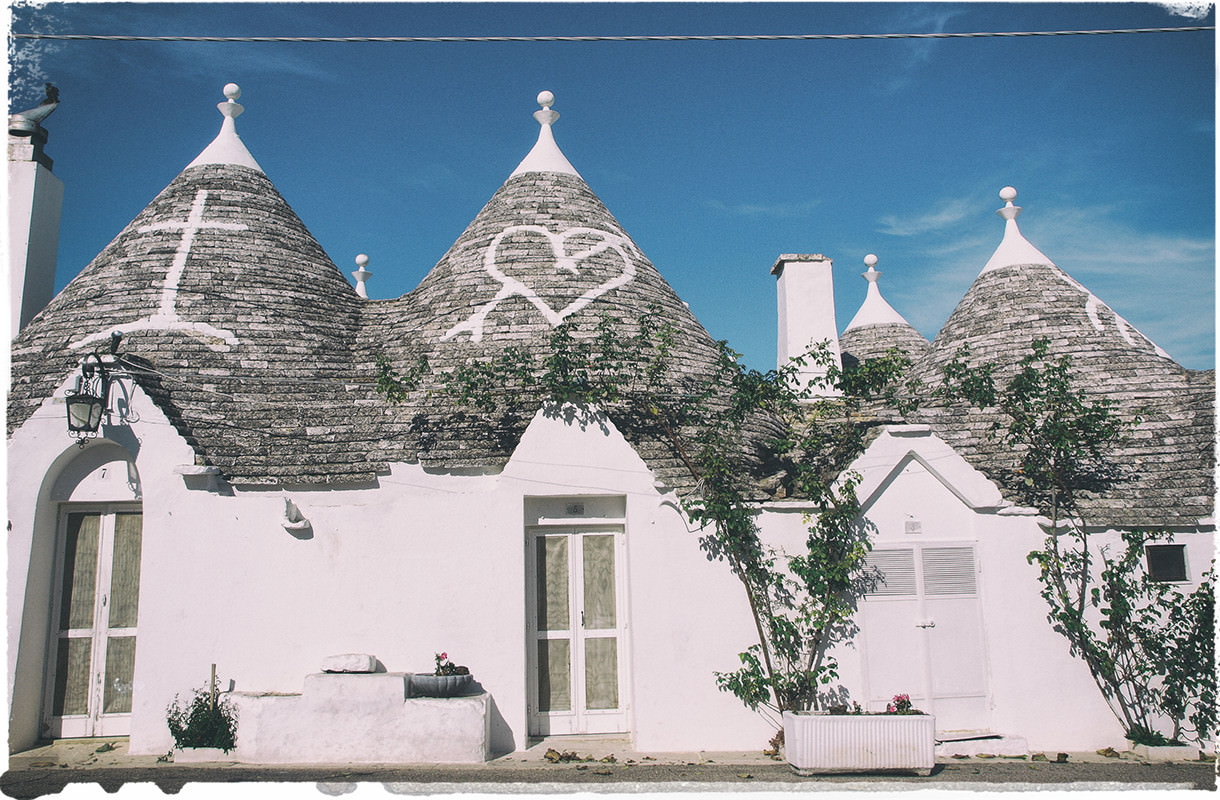 Majestic places truly exist – that's why I keep traveling.
Alberobello, Italy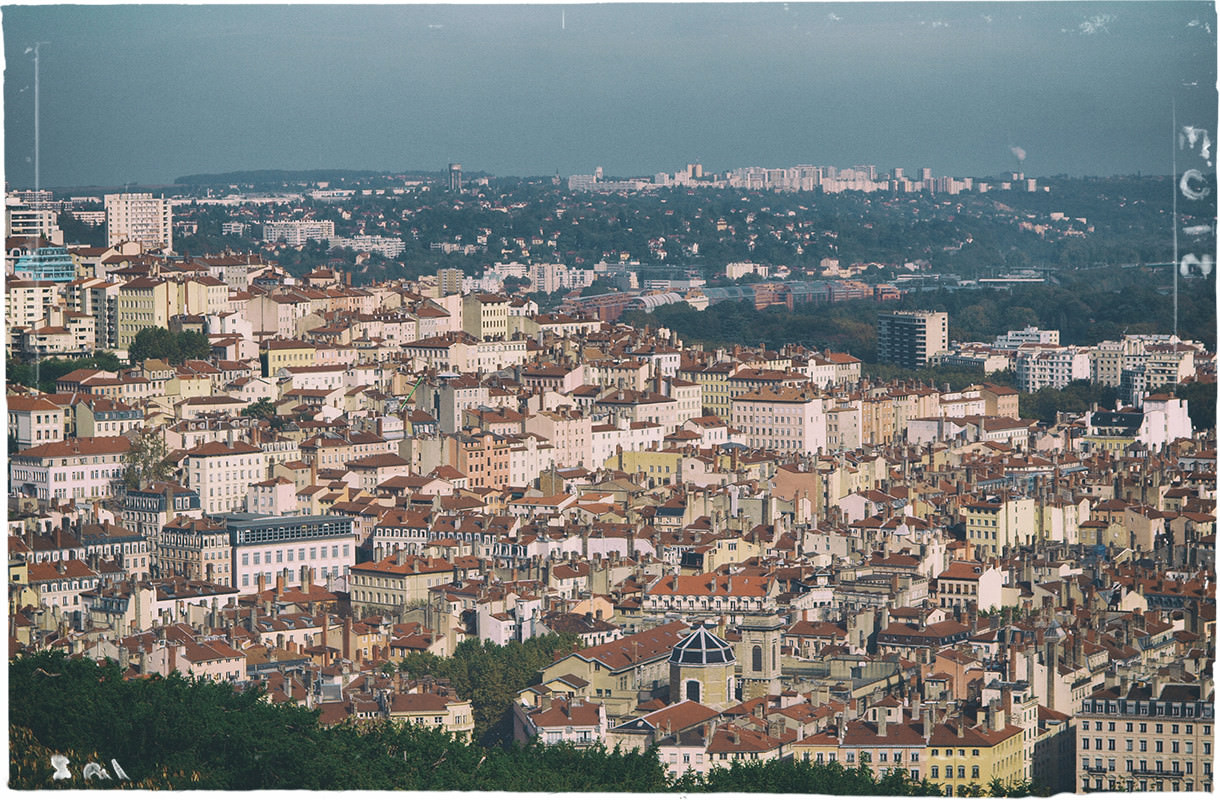 Towns with history are always a wonder to explore.
Lyon, France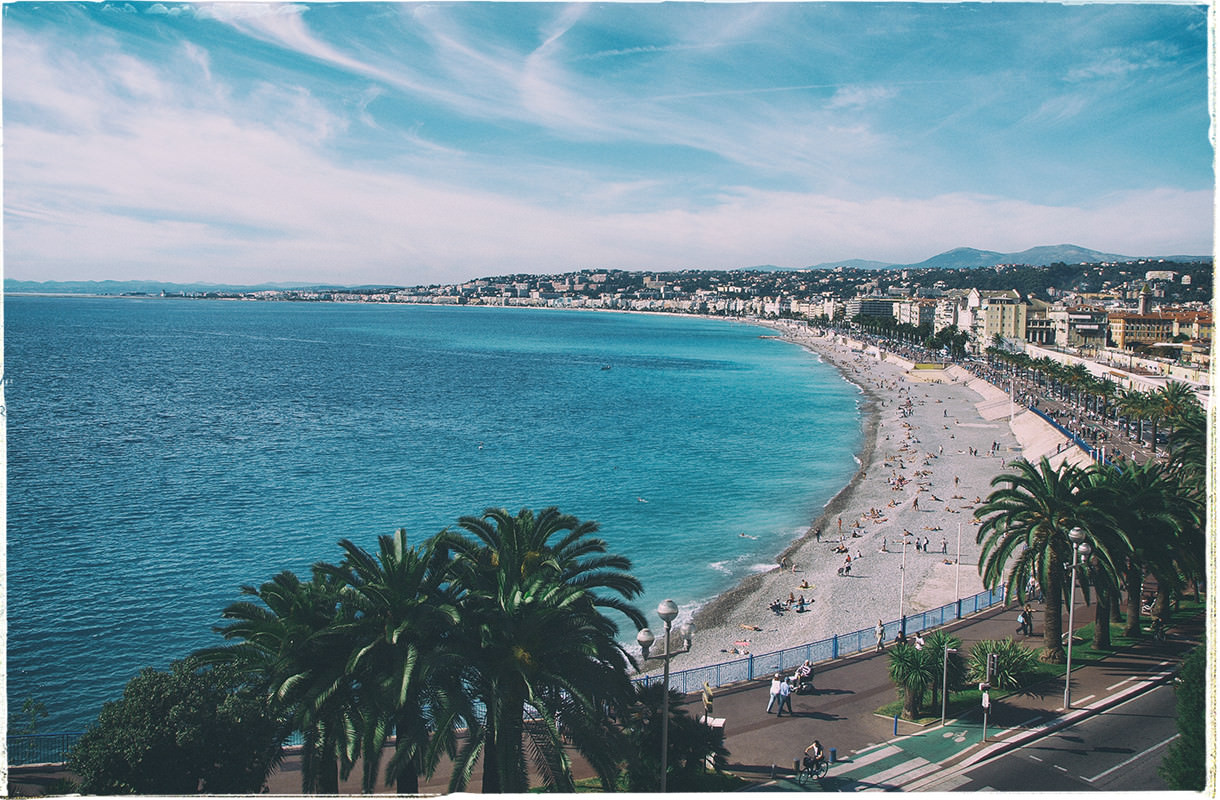 Pure blue – southern seas sparkle like azurite.
Nice, France

I entered southern Italy after riding through Romania and Greece on the 11th of August. It's already been two and a half months since I started traveling. Initially I was going to skip Sicily so I started riding up north, but when I came across road blocks on the highway, I interpreted that as a message to go south. I crossed into Sicily, and the timing for oil replacement was nearing, so I visited the local motorcycle mechanic – but I couldn't communicate with the shop assistant in English. This was where Diego – a local biker offered to interpret. I showed the world map that I had marked my touring route on, and everybody became interested. Diego too. He offered accommodation – inviting me to his girlfriend's house where he was also a guest, in a way – so a guest brought another guest back home.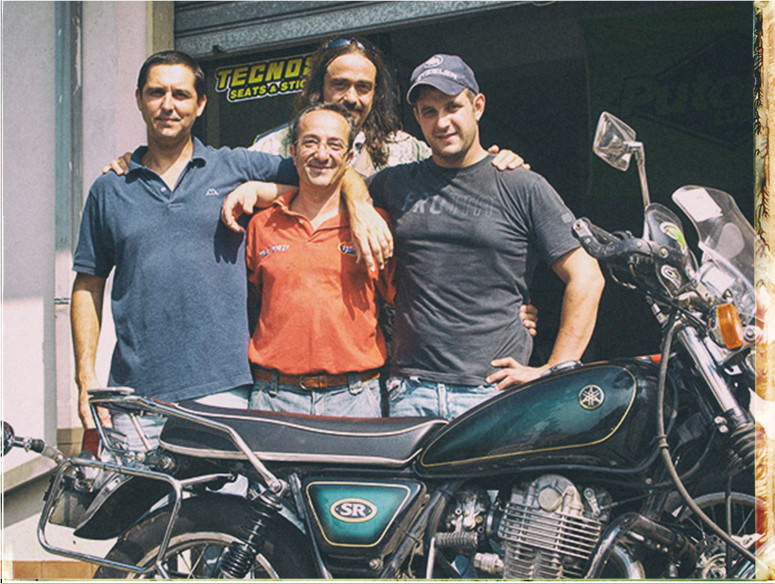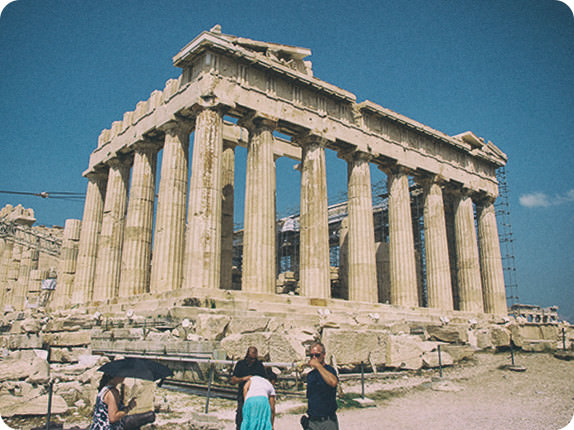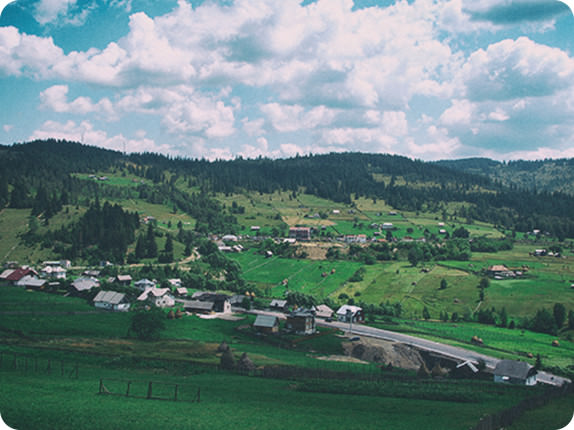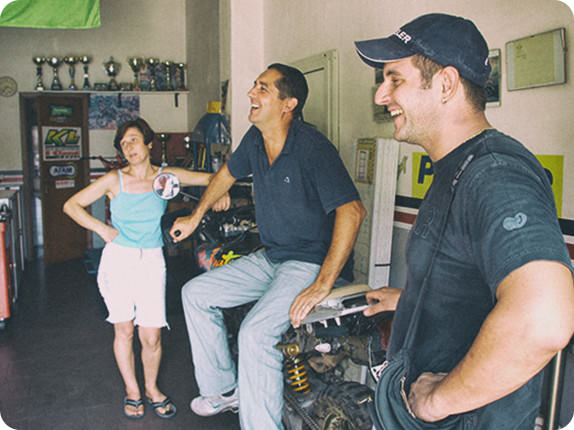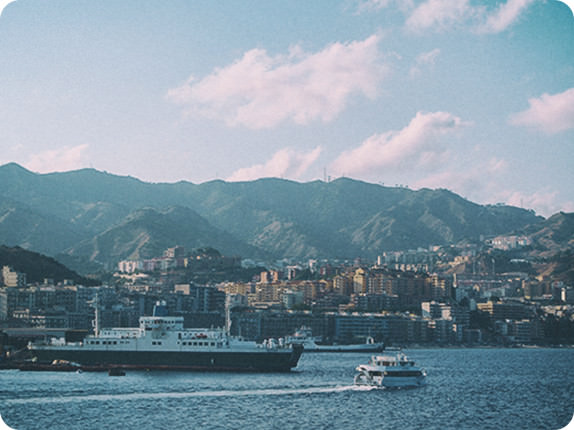 Enjoying life in the Italian country side
The house was in a town called Mandanici with a population of about 700 people. As with all conservative villages, the residents were wary of outsiders – and being with an insider (Diego in this case) really helped – if it weren't for him, it may have been a village to pass after the customary oil change. People invited me to drink liquor with them, have dinner at their houses – so many invitations. The country side, despite its conservative outlook, is hungry for news – and a foreign traveler must have been a field day for them.
I visited Rome and Venice as well, but my image of the quintessential Italian countryside was Mandanici. People really helped to make my stay pleasant. My work during my stay there was collecting water. The villagers had rules regarding which spring water was good for coffee or cooking. They would also go searching in the hills for rosemary to use in meat dishes to be cooked on that day. Salads in Italy were just wonderful, and pasta cooked with homemade tomato sauce was unbelievably tasty. Being able to blend into the local people is a rare event even during long journeys. Mandanici must have been special, because I spent a whole 3 weeks there, and I felt welcomed by the whole community.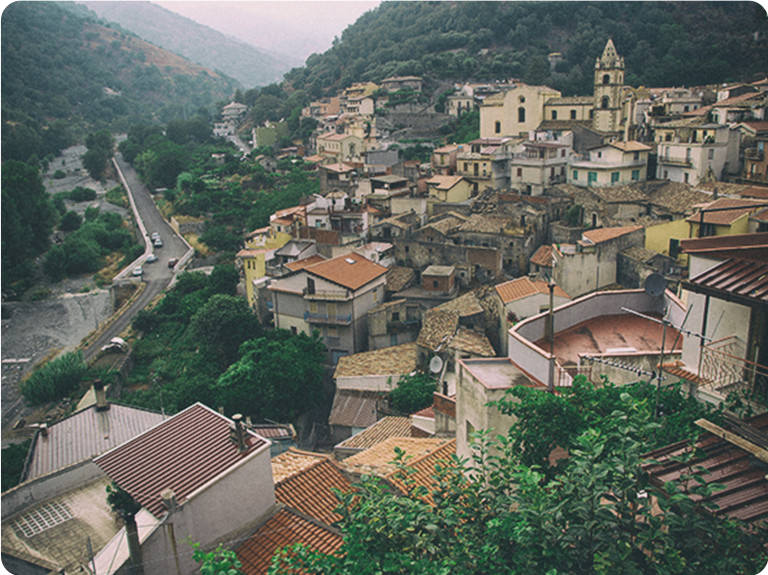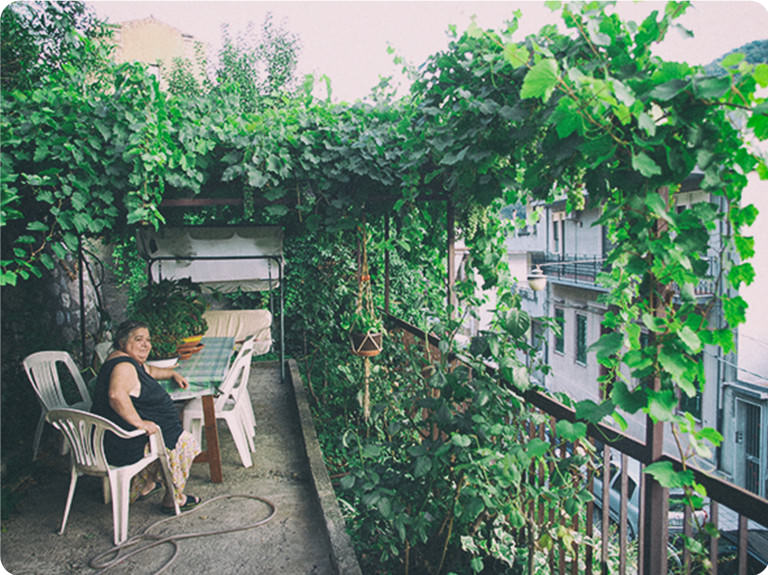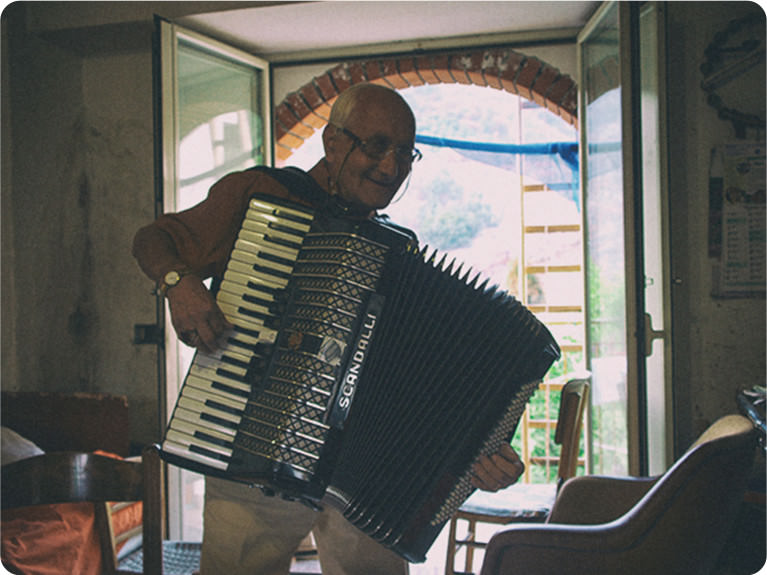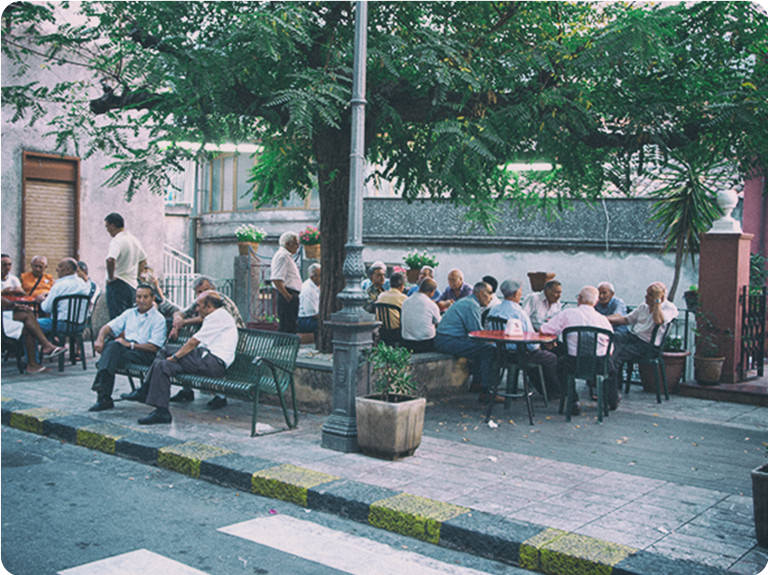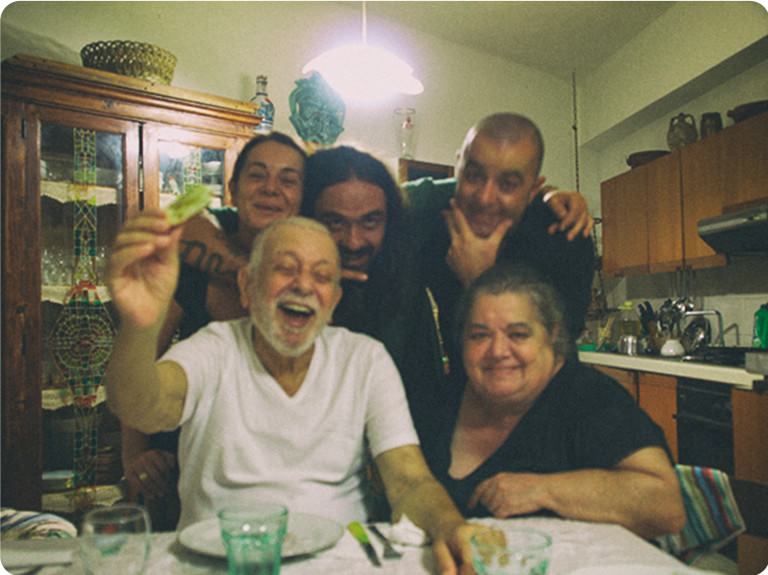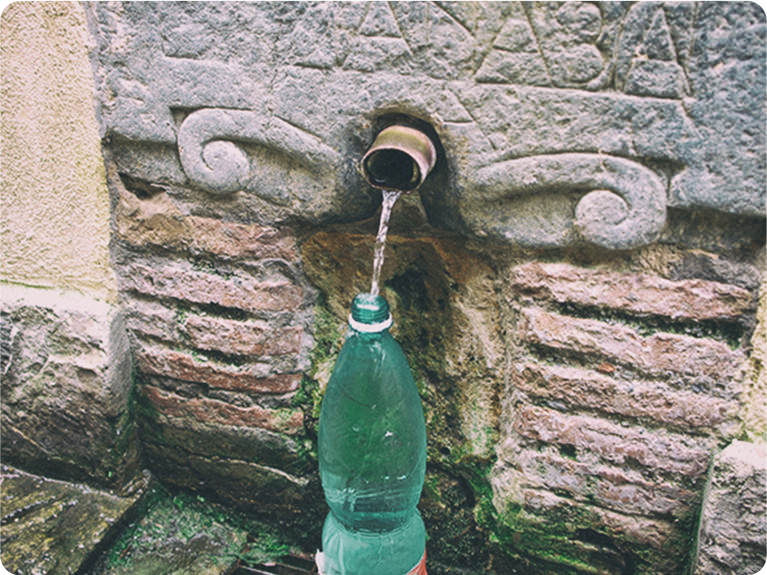 The laid-back air of southern Europe seems to agree with me
There is another place I extended my stay during my trip in southern Europe – and that is Nice, France. After I visited Italy for the second time after leaving France, I experienced some mechanical problems with my motorcycle. I was informed that there was a good mechanic in Nice, and when I returned, that was when I met Damian. He was running an old motorcycle garage called "Old Racer" back then, and on the day I met him, we talked about so much – motorcycles we used to own, our favorite racers, things about Japan that Japanese people are unaware of. I dined with Damian's family, and through him, I connected with the local community. Come to think of it, leaving Italy for Nice must have been predestined – so I could meet Damian. We connected incredibly quickly, despite our different upbringing, language, and age.
When it comes to northern or southern climes and the characteristics of the inhabitants, it seems the south agrees with me more – whether in Italy or France, the southern parts of both countries were more enjoyable. The food was better, people were more outgoing, and they seemed to be enjoying life more fully. You can schedule an outing with your friends the next day only to have them ask you what the plan was in the first place, come tomorrow. This laissez-faire style is perfect for me. For the three and a half years I was traveling, I visited Sicily and Nice on a number of occasions. I'm convinced that Diego and Damian will remain life-long friends.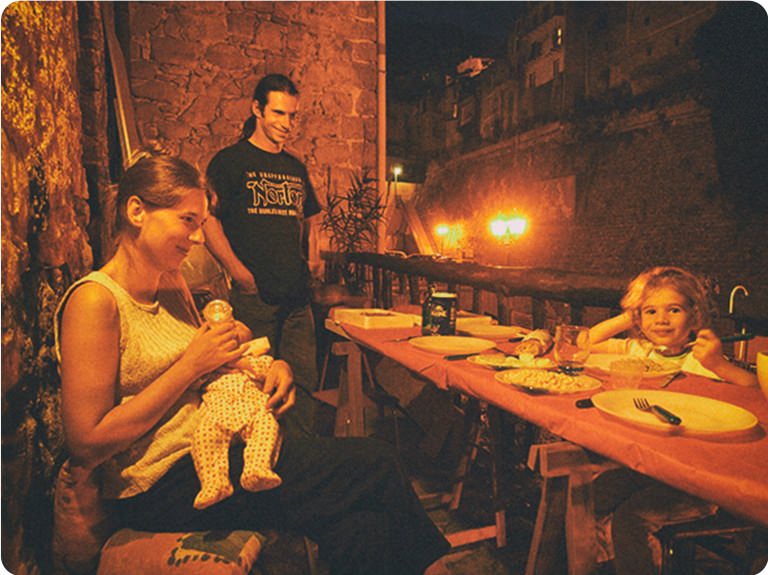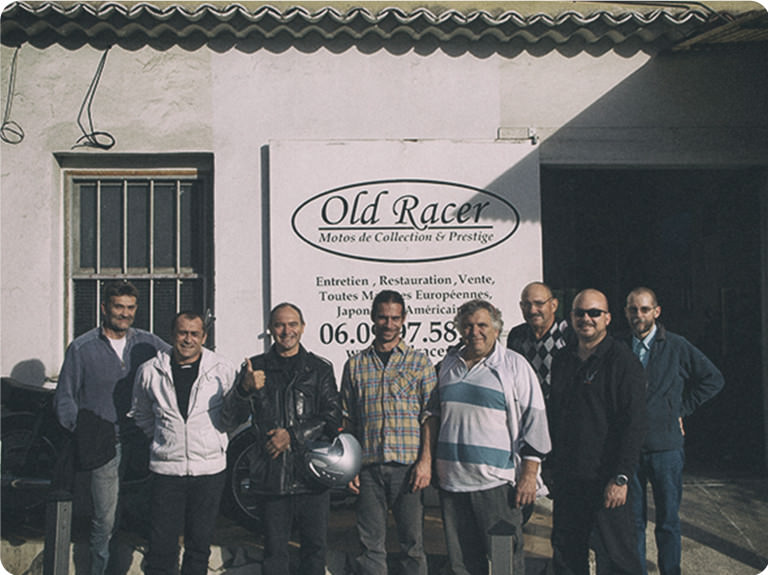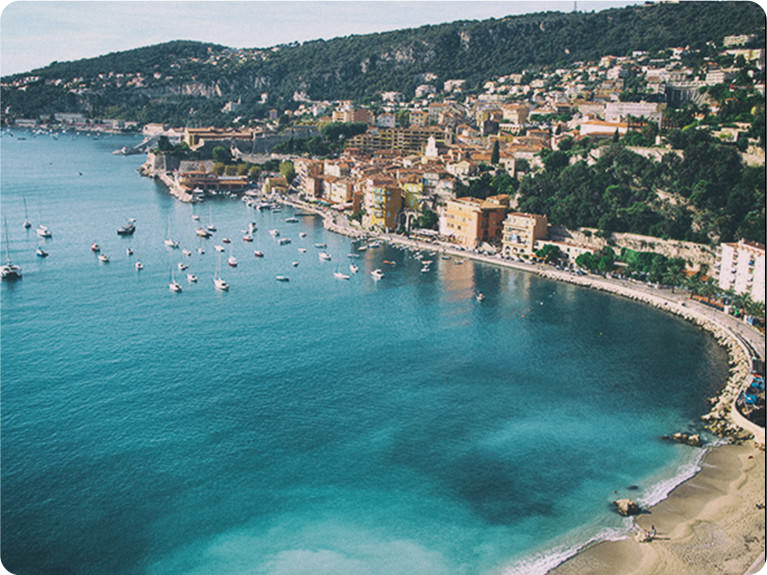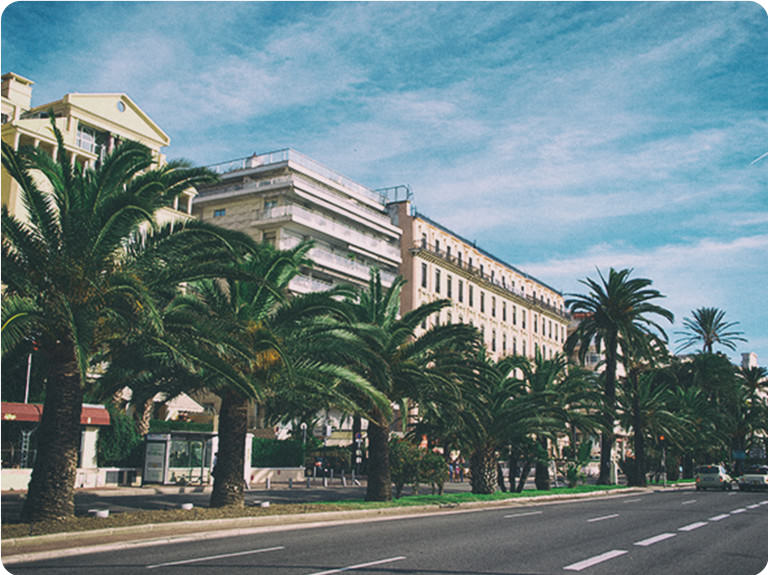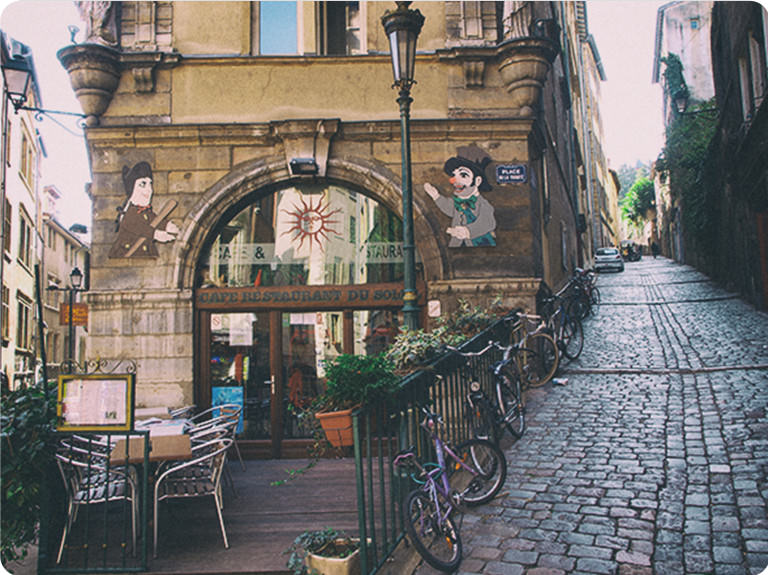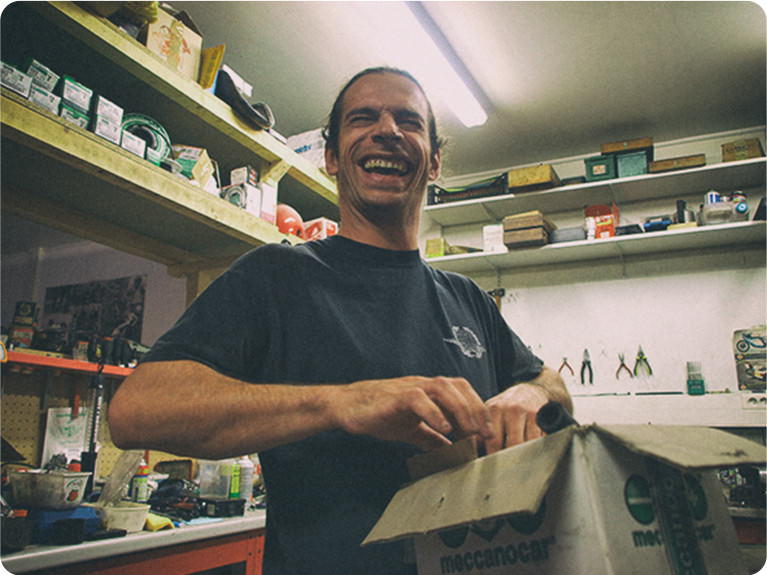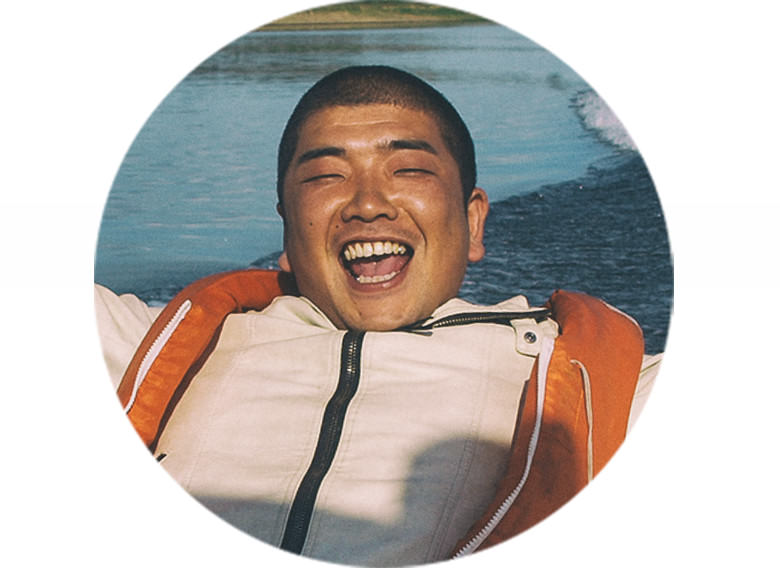 Hiroshi Hosokawa
Hiroshi Hosokawa was born in Kobe in 1977. He launched a website featuring motorcycles after graduating from university. While working as the administrator of the website, he started a world tour with his own YAMAHA SR400, visiting more than 50 countries as a rider or on foot. He is currently living in Tokyo and working as a web content editor.