55mph - This is Africa ! Chapter 02
Rowland Kirishima and Keisuke Kawanishi's grand touring on a Yamaha Ténéré 700 from Europe to Morocco.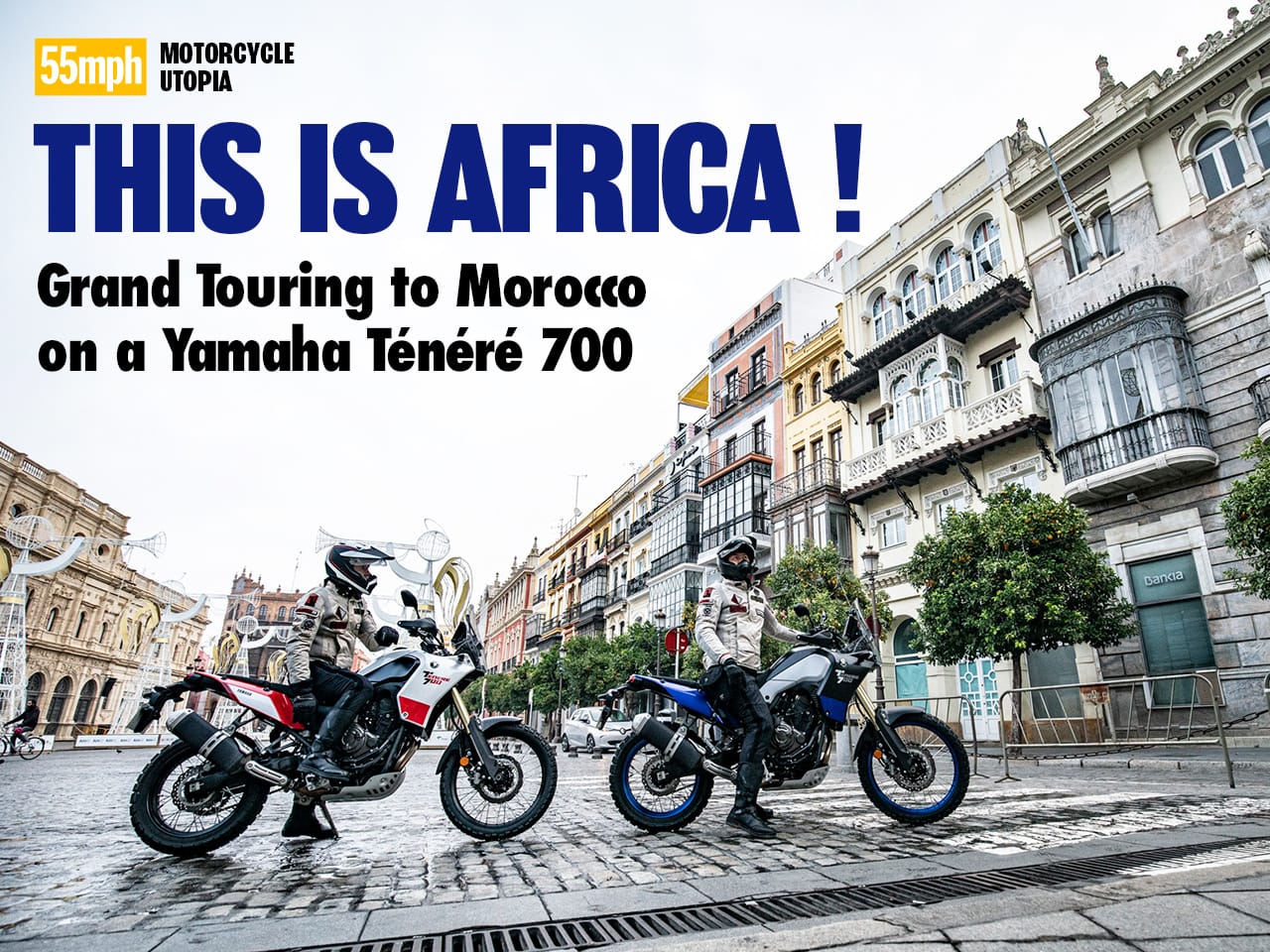 On Yamaha's latest adventure model, the Ténéré 700 - Rowland Kirishima and Keisuke Kawanishi, two riders in their 50s - set out on their grand tour from Europe to Africa. What would wait for them as they crossed over to the African continent?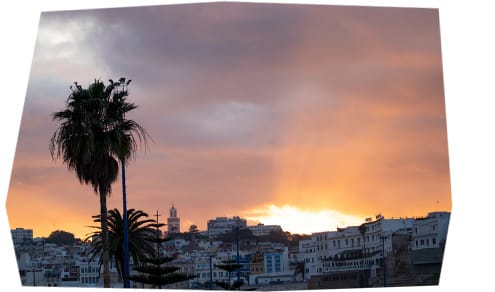 A grand tourer beyond imagination!
This epic Ténéré 700 tour would start to unfold as we moved through Portugal, Spain and Morocco. With World Heritage status, and known as one of Lisbon's most famous sights, our beginning point was at the Jeronimos Monastery, which coincidently was where Kirishima began his Paris-Dakar Rally in 2007.
We picked up our bikes from the Yamaha Motor Europe office and it was already past 2pm by the time we finished filming in Lisbon. Today's ride was nearly 500km to our destination in Seville, Spain. Even though we had always planned to cover some distance on the highway for this part of the trip, it was still quite late in the day to start out. With the early winter European sunset fast approaching, it would be pretty much like starting out on a ride from Tokyo to Osaka.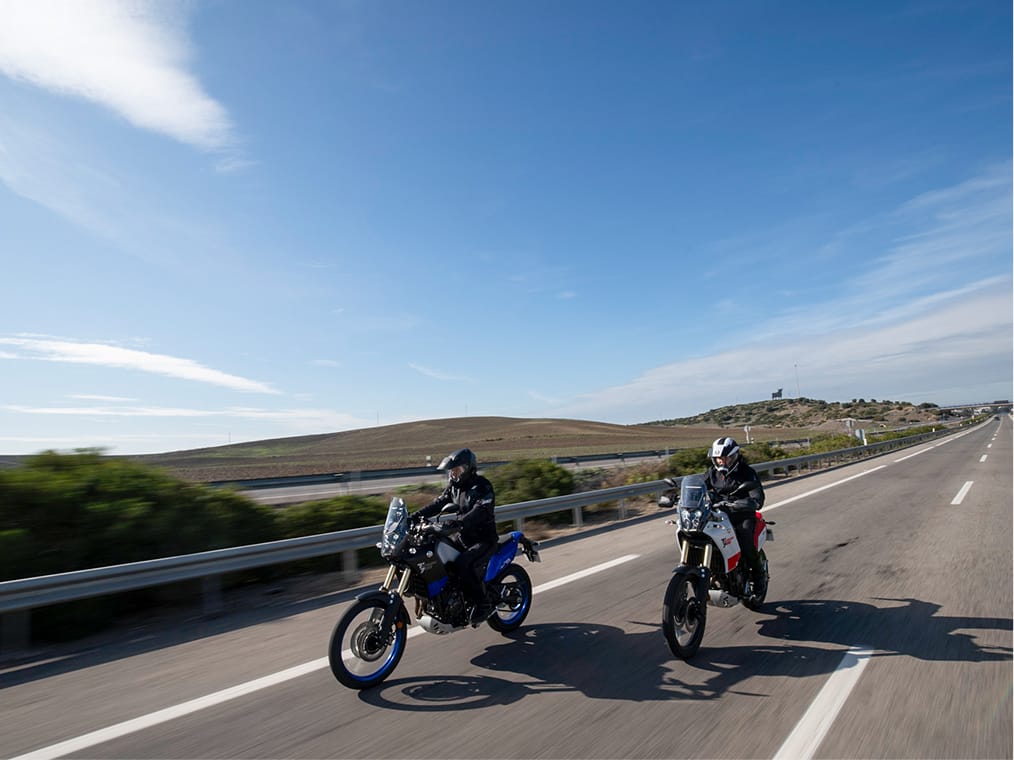 We headed out anyway, and in the warm December air of southern Europe, surrounded by magnificent scenery making us feel emboldened about the journey ahead, we were able to relax and get into the days ride. It was also helpful that the Portuguese highway has very little traffic, so it was really easy riding. Naturally, as our average speed increased, the trip meter also showed our rate of progression to be much faster than we expected.
Ténéré's high performance as a tourer was also a factor that kept us from feeling the sheer distance we had to cover. The 698cc parallel twin engine purrs along like the smoothest of motors, but also keeps power and torque on-hand ready to kick-in whenever needed. Within the legal speed of 120km/h, we had perfect conditions and could want for nothing more.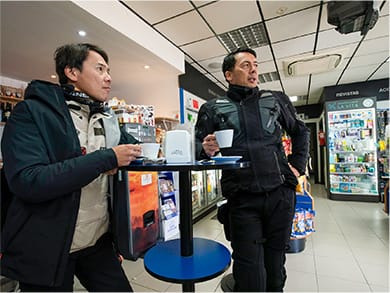 On the way, when I got off the bike at service areas where we stopped for fuel, we would sometimes look across at each other with expressions of satisfaction. It was like we were both saying "Really enjoying this...these bikes are great ..." Even with our over 30 years of motorcycling experience, the Ténéré's were performing even better than we thought they would.
Designed as adventure models, naturally they are better suited to dirt and off-road environments. However, in keeping with its performance, the Ténéré 700 has unwavering stability at high speeds and provides a very comfortable and supple riding experience. Even though we were just starting out, it was more than enough to reassure us that the bikes had all the performance required as grand tourers.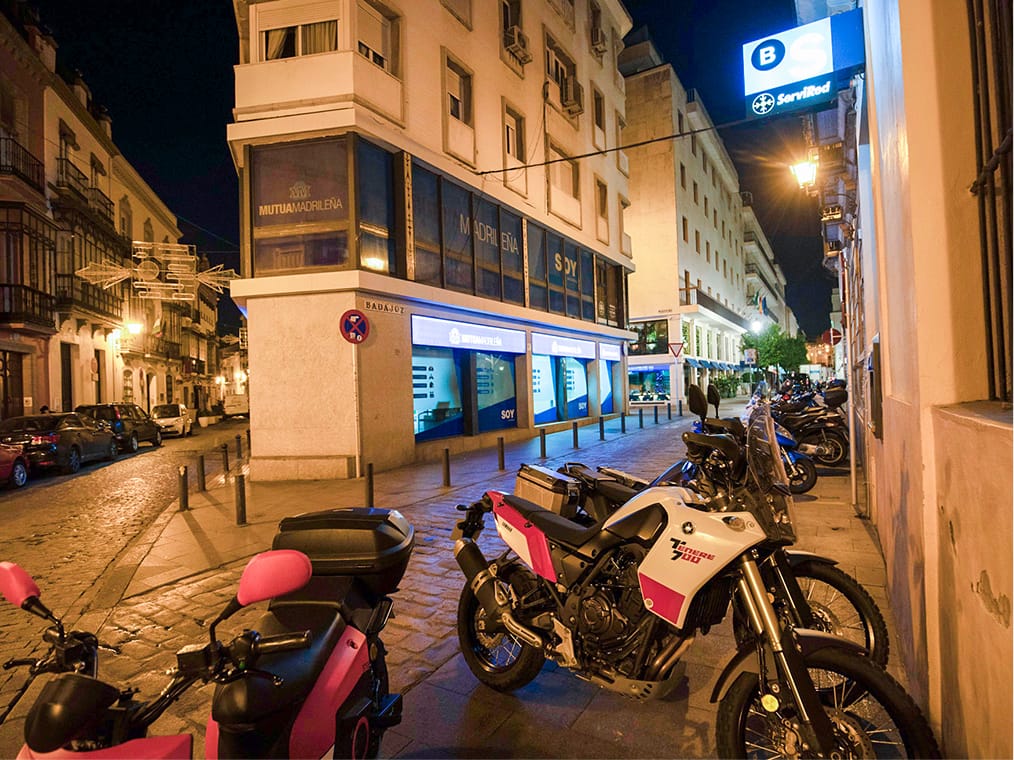 Crossing the Strait of Gibraltar
The sun went down while we still had over 200km to ride before getting into Seville. Oblivious to the poorly lit highway we continued our journey, finally reaching our city hotel in Seville after 9pm, capping off a seven-hour ride from Lisbon.
Seville is the capital of Andalusia and is the political, economic and cultural center of southern Spain. It is an ancient city with a long history and has many historical buildings, including its Cathedral, a World Heritage Site. However, unfortunately, time restraints meant we couldn't afford to take our time and enjoy the sights due to the journey we still had ahead.
Early the next morning, before leaving the city, I took photos around the world's largest wooden building, the Metropole Parasol, and then we headed for our next destination, Tarifa. From the southernmost point of the Iberian Peninsula, we took the ferry to Morocco, the entrance to the African continent.
The total distance was around 200km from Seville to Tarifa. We hurried along the highway and were able to reach the harbor just after midday. Unfortunately, the timing was against us as the ferry had just left... So, we had lunch, chatted with local touring riders as we waited, and boarded a later afternoon crossing.
From Europe, across the sea to Africa. We crossed the Strait of Gibraltar, a stretch of water that separates the two continents. The Strait of Gibraltar has played a very important military and maritime role in both ancient and modern times as the gateway between the Atlantic Ocean and the Mediterranean Sea. However, its width is surprisingly narrow -under 15km – and the short ferry ride only takes about 40 minutes. However, standing in the line for immigration processing while on board, we had no time to enjoy the experience and soon arrived at the port of Morocco, Tangier.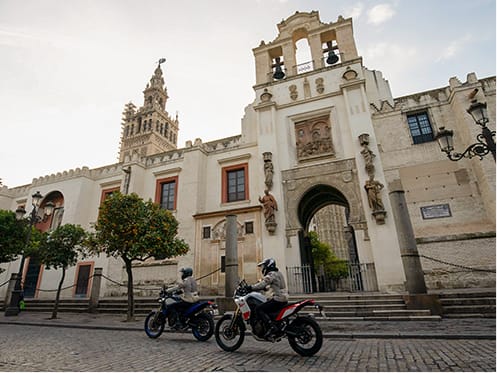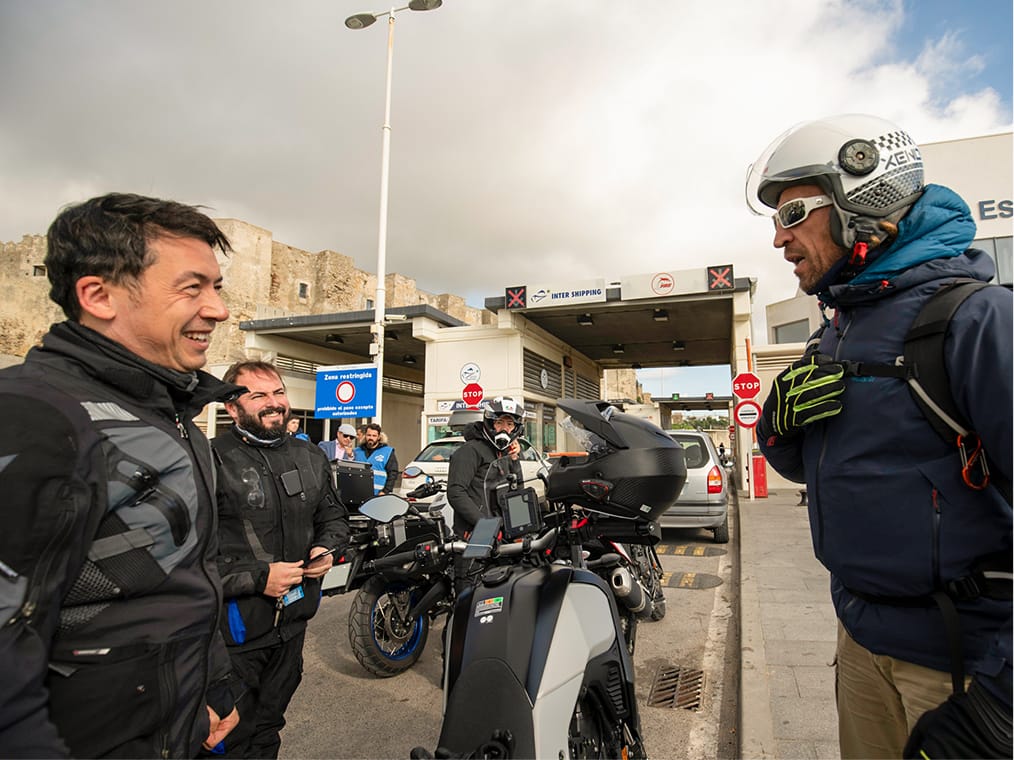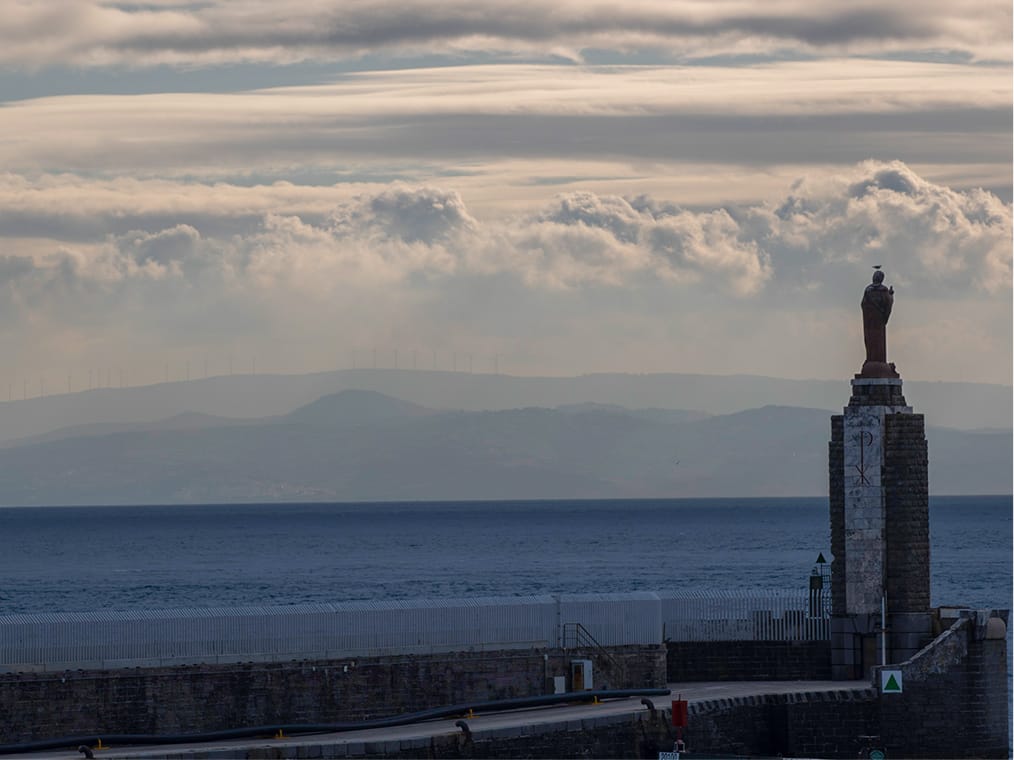 But that was just the start of what actually took up our time. There were customs officers waiting for us to disembark, and they asked us questions repeatedly (although this was largely taken care of by Luis, a Portuguese staff member from Yamaha Motor Europe who accompanied us on this journey). The whole process took nearly two hours! I got mentally prepared thinking "Is this it? We aren't going to be allowed in here, we're going to get sent back." We did, however finally get through, but by the time we got to the city of Tangier, sunset was fully upon us.
Japanese coming to Morocco on motorcycles... Perhaps it was a "weird" thing for them. It was only a 40-minute cruise, but it was very clear to us that we had crossed a significant "borderline" here.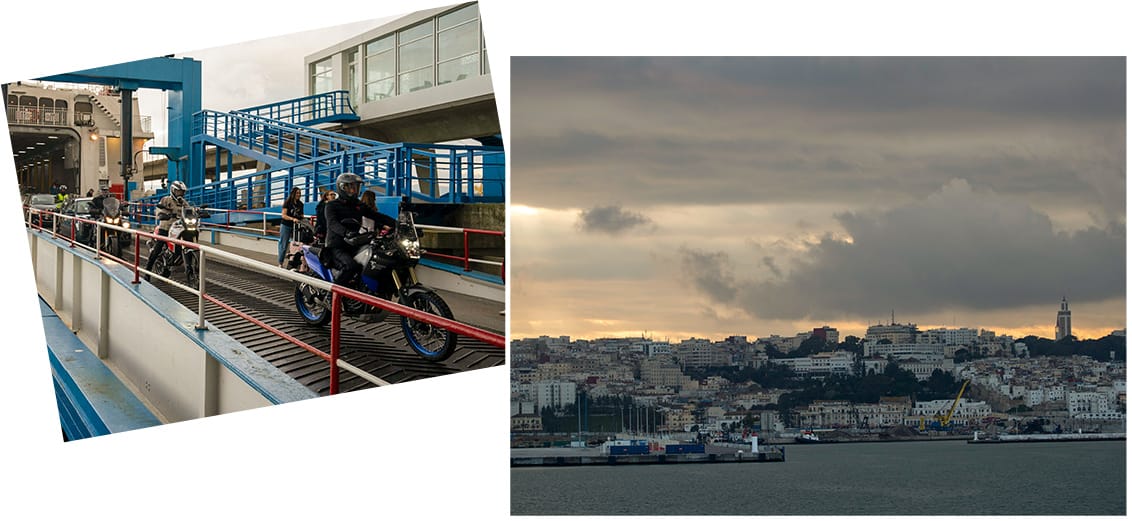 As we left the harbor and rode through the city of Tangier, that feeling became even stronger. The streets were full of cars and motorcycles, but that's not all. Bicycles, pedestrians, horses and dogs suddenly appear in front of you and cross without warning. No matter how big the intersection, there are no traffic lights, and you need to navigate the roundabout (rotary intersection) in the direction that you want to go with some very careful timing.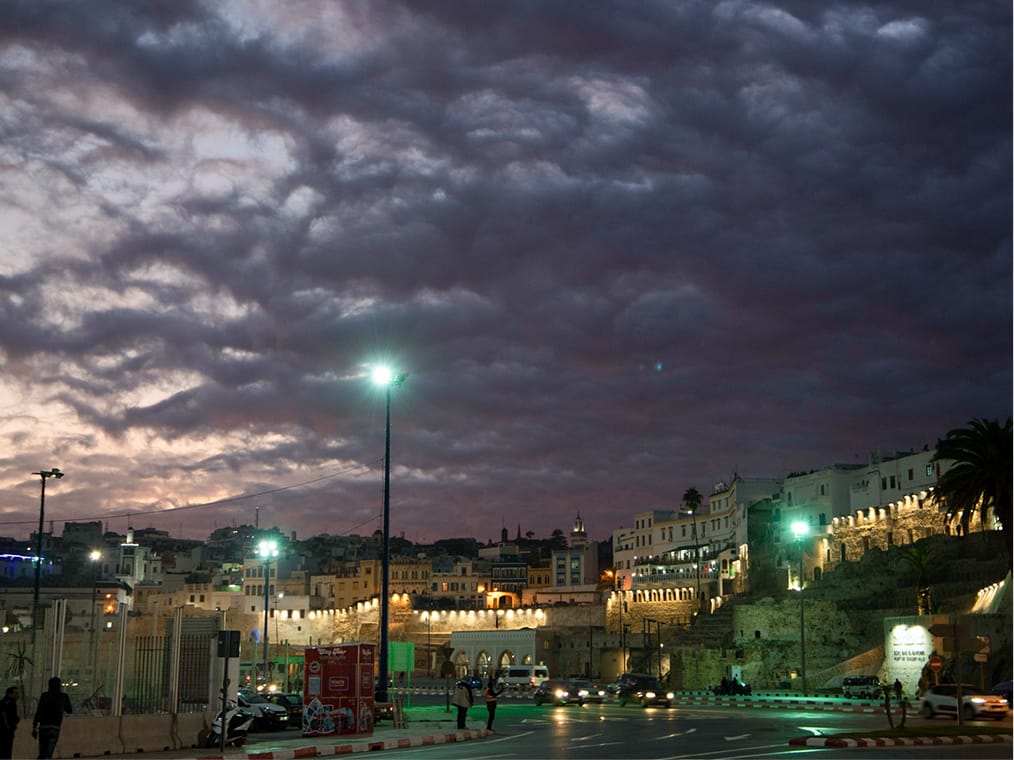 Rowly (Rowland Kirishima), riding right there beside me, could see I was looking around the streets in sheer astonishment, and just said - This is Africa! -"This is Africa" - The first time I heard it said. He continued... "TIA, is a term used in business and travel when encountering accidents or trouble that you would not expect in the West. It literally means, "This is Africa!" And you either work with it, or go home " Stopped at the Tangier port - Congested and bustling street
Even though we only had a few hours in Morocco, I could come to understand the full meaning of Rowly's words - "This is Africa." And in anticipation of the "TIA" events we were to see and experience in the future, our hearts were soaring with expectation and anxiety.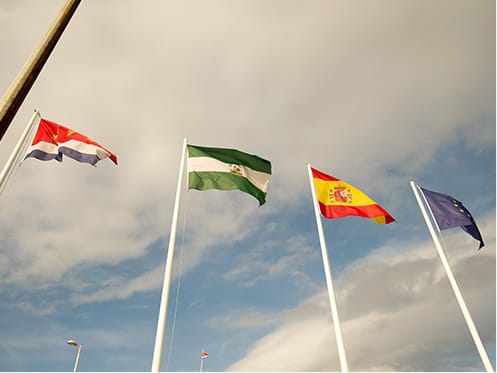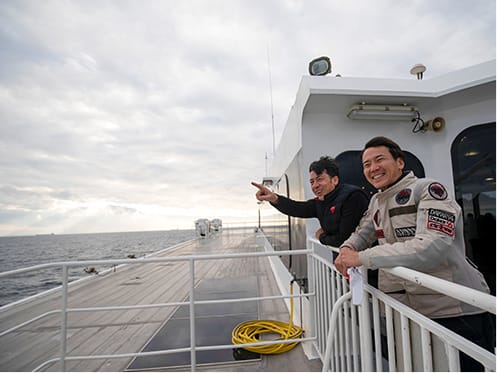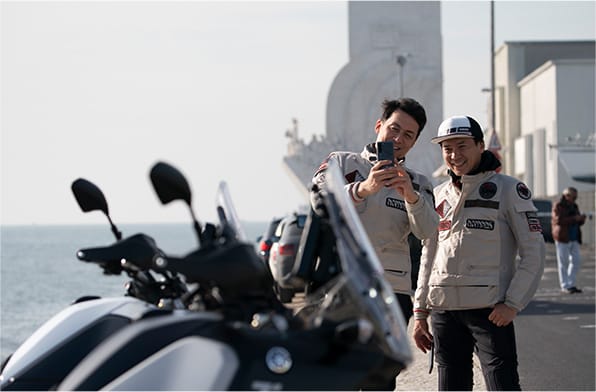 Rowland Kirishima
Born in 1968. Graduated from New York University College of Art - Department of Photography - and became a photographer. He is active mainly in magazines and advertising photography. Currently, he is a technical advisor for CyberHuman Productions. Rowland developed an interest with motorcycles during his school days and participates in races in both on & off-road competition. He also competed in the Dakar Rally in 2007.
Keisuke Kawanishi
Born in 1967. Graduated from Waseda University and become an editor at the NAVI magazine after working for an advertising agency. He started motorcycle magazines "MOTO NAVI" and "NAVI CARS" working as the senior editor.
He currently works as a freelance motor journalist, editor and producer.