Rodney Gould
View rider profiles for past races Yamaha has competed in.
Rodney Gould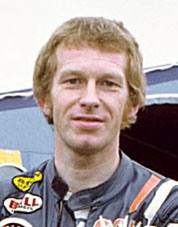 UK
Born: 1-Mar-43
Born March 1943. Took up racing in 1961 and made his World GP debut (DNF) in the Isle of Man TT (500cc class) in 1967. Also in 1967, had the opportunity to ride the TD-1C Yamaha production racer in the United States and was highly impressed. As a result, came across to Yamaha from the following year, participating in GP races around the world on the 250cc TD and 350cc TR series.
Gould's career reached its peak in the 1970s in the 250cc class. In a total of 12 races, he managed nine podium finishes, including six wins, making him the undisputed series champion. However, the following year he lost the title to Phil Read with a margin of just five points. In later years, he admitted that this was the most disappointing incident of his racing career. In 1972, the last season of his career, he rode the TR-3 a 350cc machine in the 500cc class. With two seconds and two thirds, he was ranked 4th and ended his career on a very high note.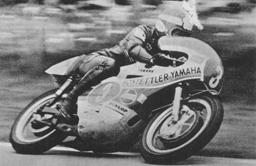 Year
Class
Result & Pole position
Machine
1970
250cc
Champion
PP: 0
1st: 6
2nd: 2
3rd: 1
TD-2
1971
250cc
2nd
PP: 0
1st: 2
2nd: 1
3rd: 0
TD-3
1972
500cc
4th
PP: 0
1st: 0
2nd: 2
3rd: 2
TR-3
1972
250cc
3rd
PP: 0
1st: 2
2nd: 4
3rd: 1
TD-3(YZ635)
*Results for years with a Yamaha factory team, riding a Yamaha factory machine or ranked 5th or higher riding a Yamaha production racer (World GP, World F750)