Pier Francesco Chili
View rider profiles for past races Yamaha has competed in.
Pier Francesco Chili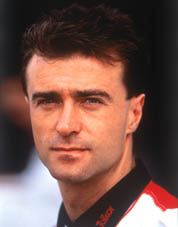 Italy
Born: 1-Jun-64
Born June 1964. In 1993 joined Yamaha and rode a TZ250M in the GP250 with Tetsuya Harada. His individual ranking was 10th, but his considerable machine set-up capability assisted the champion Harada. In 1985 debuted in the GP125, and from 1986 advanced to the GP500, riding Suzuki, Honda and Cagiva machines in the event for the next six years. In 1991 and 1992, rode in the GP250 with Aprilia. Achieved four wins during those two years. In 1993, his highest placement on a TZ250M was 4th in the British GP.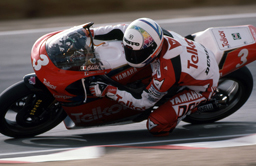 Year
Class
Result & Pole position
Machine
1993
250cc
10th
PP: 0
1st: 0
2nd: 0
3rd: 0
TZ250M(0WF3)
*Results for years with a Yamaha factory team, riding a Yamaha factory machine or ranked 5th or higher riding a Yamaha production racer (World GP, World F750)