Jean-Louis Tournadre
View rider profiles for past races Yamaha has competed in.
Jean-Louis Tournadre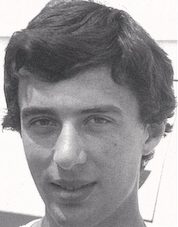 Frence
Born: 1-Nov-58
Born November 1958. Made his Grand Prix debut in 1980 in the British GP350, and in 1982, won the World GP250 on a TZ250. Achieved victory in the 1982 French GP in his native country, and piled up the points thanks to a dependable riding style, gaining four seconds and three thirds. Beat Anton Mang (Kawasaki) by just one point to take the title, securing the Yamaha's 8th title in the GP250 after a gap of nine years.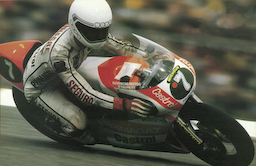 Year
Class
Result & Pole position
Machine
1982
250cc
Champion
PP: 0
1st: 1
2nd: 4
3rd: 3
TZ250
*Results for years with a Yamaha factory team, riding a Yamaha factory machine or ranked 5th or higher riding a Yamaha production racer (World GP, World F750)