Putting Our Hands to
a Different Kind of
Monozukuri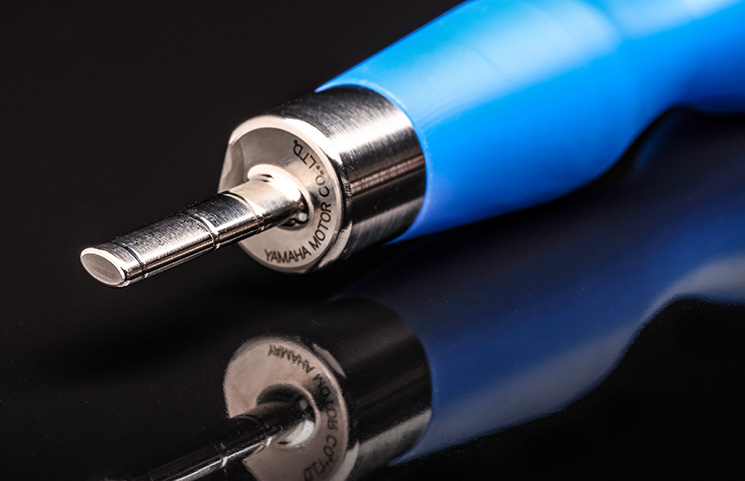 Yamaha Motor's manufacturing and production technologies can be found not just in our own products but also in a variety of other industries and fields.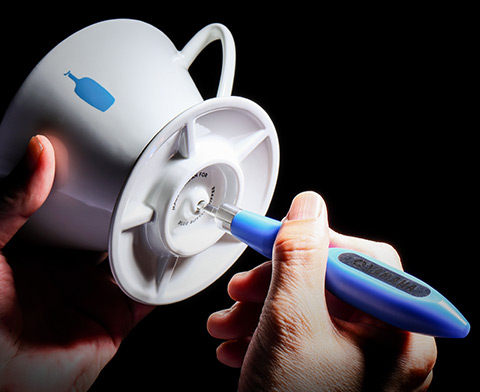 Blue Bottle Coffee
– Dripper Inspection Tool
Collaborative Craftsmanship for Micron-Precise Flavor
Though most patrons will not give it too much thought, the construction and shape of this dripper for Blue Bottle Coffee is the result of a dutiful application of the laws of physics.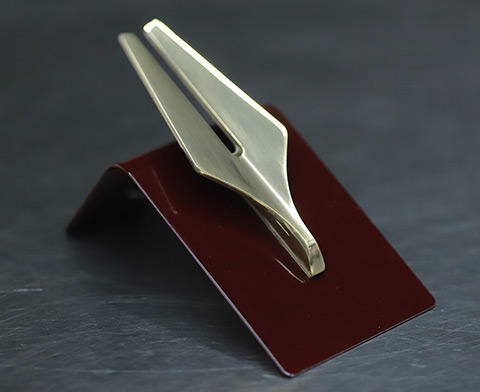 YA-1 Fender Ornament
Casting Brass from Our Past Using Technology from the Present
Adorning the front fender of the 125cc YA-1—Yamaha Motor's first motorcycle—was a handsome brass ornament shaped like a tuning fork. The craftsmen at our prototyping factory created a special limited reproduction of this piece of our history.