Evolving from a "box" to a "room"
The hull is like the exterior wall of a house, and the outfitting process is where various functions are added to make it more like a room. This includes wiring and plumbing work, adding interior decorations, installing remote controls, handles and instruments, and a wide range of other steps.
In addition to customer practicality, ease-of-maintenance like replacing parts is also factored into the design plans, so components need to be mounted with the utmost precision.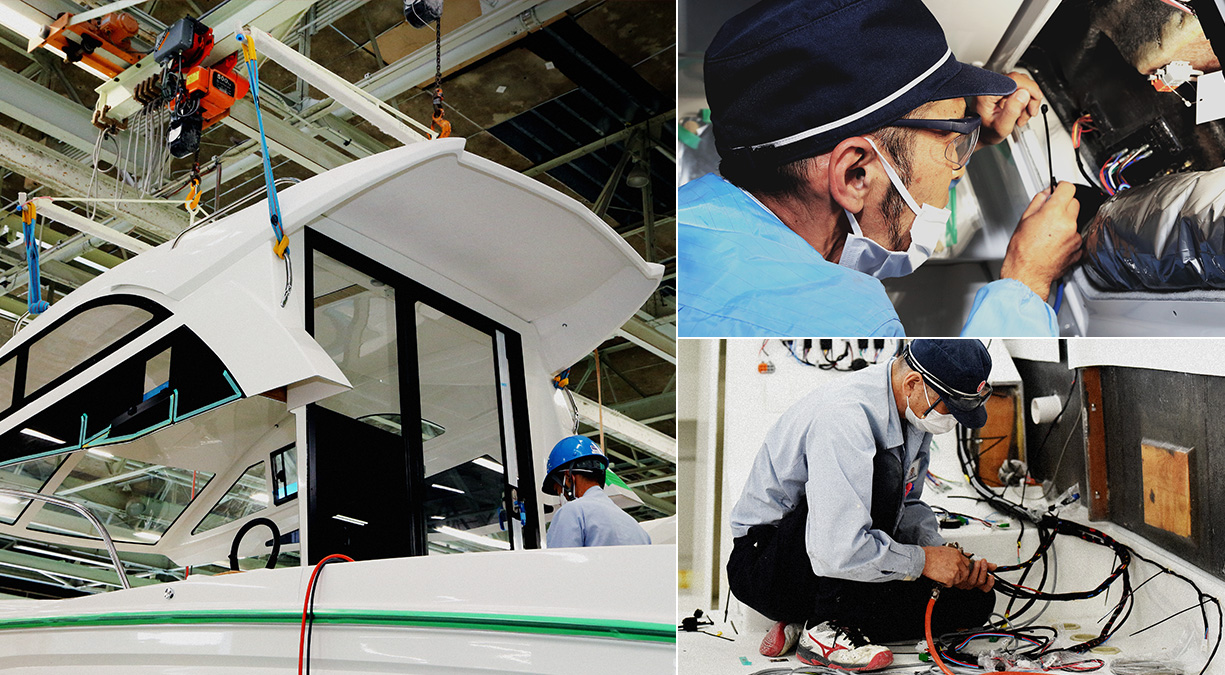 The operating life of an FRP hull is extremely long at more than 30 years. Yet the service life of wiring, plumbing and various other instruments and parts is usually much shorter than the hull itself.
This means that a wide range of parts will require replacing to ensure that the boat can be used for a long period of time.
For "ease-of-maintenance" when that time comes as well as to ensure a sleek look and correct strength, conduits are installed in accordance with the carefully design plans and each individual wire pass through.
If the boat has a cabin, plumbing work is carried out at the same time to suit installation of sinks, toilets, showers and other equipment. The outfitting process incorporates all the same structural work as a normal "house" does.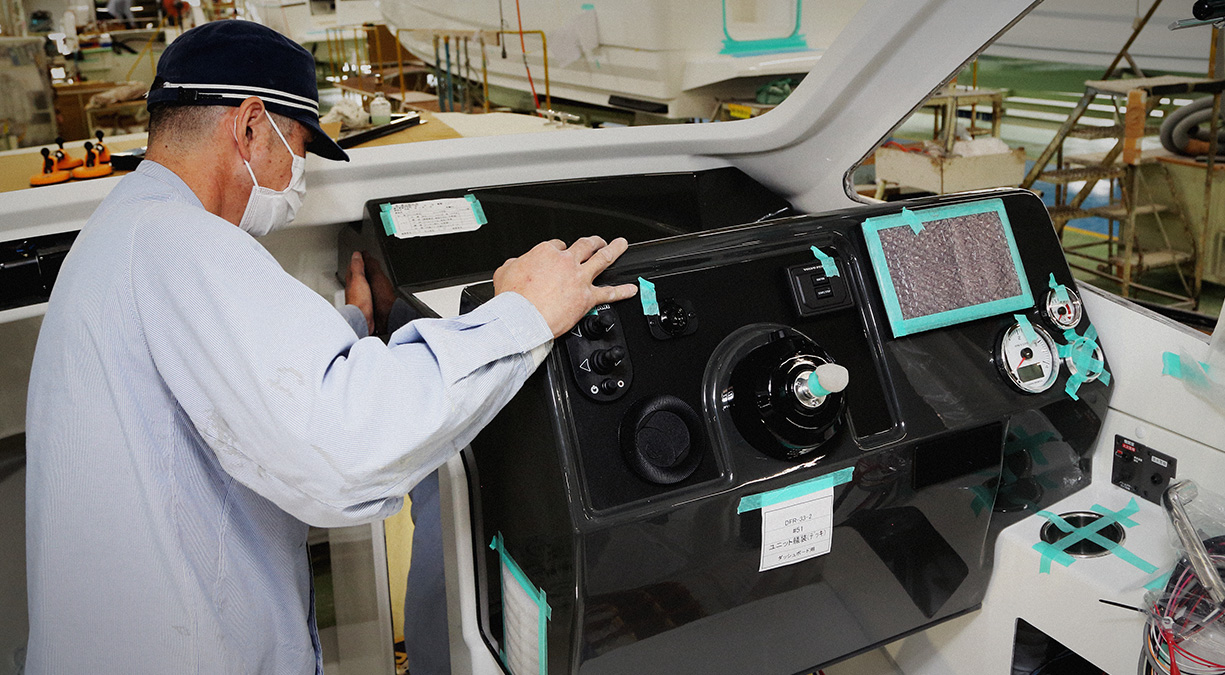 In the case of automobiles where thousands of the same model are produced, dashboard gauges are pre-mounted onto an "assembly" ready for installation. Yet such assemblies cannot be used for boats due to the way they are constructed.
Instead, each individual gauge needs to be installed in its own specific hole. Boats without a cabin may be subjected to rain or splashing from waves and thus require sealing (waterproofing) to prevent water leaks, and are assembled carefully with the strength to withstand shocks of up 20 G in force.