Our History of Casting Vol. 2 - Meteoric Progress
Manufacturing is the cornerstone of Yamaha's business and we continue to refine our casting technology. This is the story of how these technologies join the present with the future.


Selecting Only the Best
It was an era of tremendous freedom.
Yamaha's first president placed special emphasis on manufacturing and
created an environment where engineers could fully devote themselves to R&D.
They were free to choose whatever materials they thought were best.
This is why selecting only the best is a fundamental strand of Yamaha's DNA.
Yamaha Motor was established on July 1, 1955 and its early years are best described by the Japanese idiom ikki-kasei (working ceaselessly until success). After deciding what bike to model its first product after, it took only eight months for Yamaha to produce its first motorcycle, the YA-1. Impressive results in several races showcased its performance and transformed it into a strong seller. Yamaha then launched the YC-1 just a year later in September, and followed up in April 1957 with the YD-1 and then the YA-2 in November that same year.
While its motorcycle production increased at a feverish pace, Yamaha also began to develop outboard motors. In 1960, the company released the MF-1 as its 12th model and first moped, the SC-1 as its first scooter, and the P-7 as its first marine engine, which debuted to rave reviews. The pace all these developments unfolded with was incredible.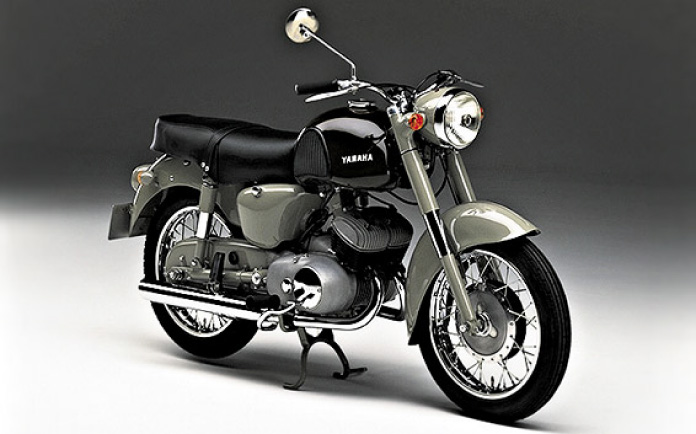 The YD-1 was the origin of Yamaha sport bikes.
The seemingly unstoppable force characterizing Yamaha Motor back then exemplifies the passion and oft-spoken words of its founding president, Genichi Kawakami: "To work carefully is to work quickly." However, this did not mean throwing caution to the wind and simply rushing ahead. In essence, this meant performing thorough research and development in-house.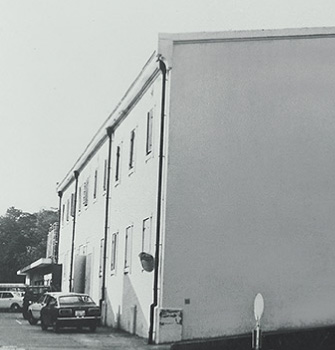 The Yamaha Technological Research Institute in 1959
On July 18, 1955, a mere 18 days after the founding of Yamaha Motor, a research department was established at the headquarters to explore ways to improve the company's technology and product quality. That August, a research lab of that department was also set up at a different location. The Yamaha Motor Hamamatsu Research Institute was then created the following year. The headquarters' research department was then integrated into the design department in charge of new model development. This created an ideal environment where the engineers could wholly devote themselves to research and development.
Then in 1959, the respective R&D organizations of Yamaha Motor and Nippon Gakki were combined to form the Yamaha Technological Research Institute, with separate research departments in place for R&D into metals, non-metallic materials, acoustics, electrical materials, applied physics, internal combustion engines, etc.
Unfortunately, Yamaha later faced a serious management crisis and was forced to disband the Institute in 1962. However, that early emphasis on raw materials, metalworking and manufacturing methods, and a commitment to in-house technological development still permeate the company today.
"We had to do everything!" laughs Hironori Ogura, recalling those early years.
In college he studied aluminum casting technology but upon joining Nippon Gakki in 1961, he was immediately thrust into the fast-moving swirl of activity that characterized those early years. He was quickly put in charge of a cupola furnace.
But being the chaotic time it was for the company, this cupola would be used in casting both piano frames and motorcycle cylinders on the same day. "To use one cupola for casting two different materials had always been considered unthinkable—akin to heresy!" he says with a chuckle. "But at the time we had no other choice."
Ogura was not yet an employee when the first YA-1 motorcycle was produced, but there was an episode from that time that had become a company legend, and Ogura remembers it clearly to this day.
Back in 1954, President Kawakami directed his engineers to begin casting the cylinder for the YA-1. At first they tried making it with sand casting, but they couldn't get the molten metal to completely fill the mold. So they had all sorts of trouble, like the thin cooling fins not coming out right or the mold not separating properly. But Yamaha finally succeeded by using shell-mold casting, becoming one of the first Japanese automotive companies to do so.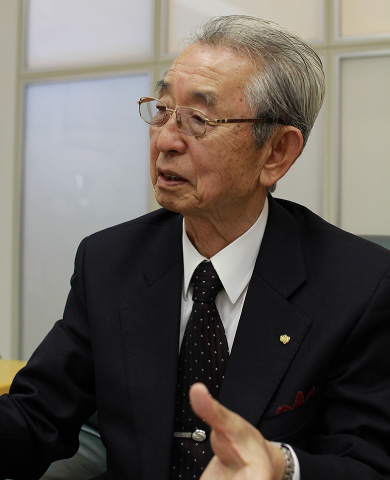 Hironori Ogura. Former Senior Managing Director at Yamaha Motor. Currently serves as an honorary director at the Tokai Branch of the Japan Foundry Engineering Society (JFS).
"When developing the YA-1, Kawakami-san specifically told the engineers to make it just like the German DKW RT125," says Ogura. "And that was the problem. It was simply impossible with existing methods, and that was the impetus for them quickly adopting shell-mold casting instead. The engineers must've had a terrible time resolving all those difficulties."
Most motorcycles in those days had 2-stroke engines, and the performance of a 2-stroke is largely determined by its cylinder. Thus, President Kawakami's fastidious approach to cylinder manufacturing was very perceptive, and he himself brought the engineers to the casting factory as they all spent long hours addressing the problems.
In those days, information was much more difficult to acquire than today. In fact, people were reluctant to share information, and whatever hurdles the engineers came across, they had to overcome on their own. Only after much trial and error did they eventually acquire their own stock of technological knowledge and experience. All their efforts, difficulties and failures were well rewarded.
In much the same way, Ogura quickly received his own baptism by fire shortly after being hired. Complaints about the new P-3 outboard began to arrive and he was called to the president's office, where Kawakami gave all present a thorough tongue lashing. With even the company's executives not being spared, he couldn't help but wonder, "Why exactly is a know-nothing new hire like me here?"
The issues with the model had actually already been dealt with, so Ogura was relieved that the matter ended with such a "minor" scolding. "But," he reminisces, "I could tell how much the president cared about quality materials, metalworking and manufacturing. That affection was probably the origin of the present importance Yamaha places on its factories."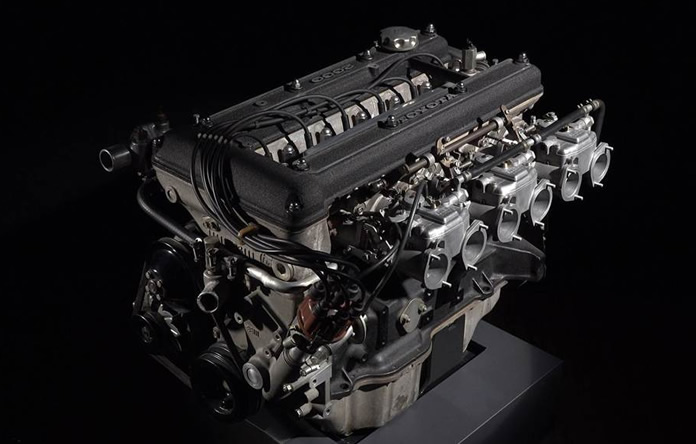 The Toyota 2000GT's 2-liter straight-six DOHC engine
Although the hurdles the engineers faced often seemed impossibly high, they were also given complete freedom to overcome them. At the end of 1964, Yamaha began its joint development of the Toyota 2000GT sports car, and Ogura assisted with developing its engine. However, the company had no previous experience with such work, and on top of that, he didn't even know what materials to work with.
He bought stacks of American trade magazines and journals about casting, and after reading every word and spending hours mulling over the choices, he decided that the best aluminum alloy for engines was AC4C from the Al-Si-Mg group. "AC4C alloy is the most resistant to cracking and it has excellent qualities for casting. The tradeoff is that it's more difficult to machine and a tad expensive. But this is still the best aluminum alloy for engines." None of Ogura's fellow engineers raised a dissenting opinion either. "Nobody knew much about aluminum in the first place, so whatever I chose was what we ended up using," he says with a laugh.
Thereafter, Yamaha continued to use high-spec AC4C aluminum for many years, so much so that engineers from the major auto manufacturers were even envious. In fact, this led some automakers that were having trouble building cylinder heads for diesel engines out of other materials to go to Yamaha seeking help.
"Cracking cylinder heads were such a problem for some manufacturers that they came to us for help," says Ogura. "When we made a prototype cylinder head for them using AC4C, the cracking completely disappeared. Diesels run much hotter than gasoline engines, so we had to review everything based on the materials used." As a result, that auto manufacturer ordered all its diesel engine cylinder heads from Yamaha—a perfect example of how Yamaha's emphasis on materials paid off.

Since then, production costs and other factors have led to changes in the aluminum materials used, but various parts in Yamaha's flagship models are still made of AC4C. The policy that characterized the company's formative years of always selecting only the best materials is still alive and well today, and a fundamental strand of Yamaha Motor DNA. (Continues in Vol. 3)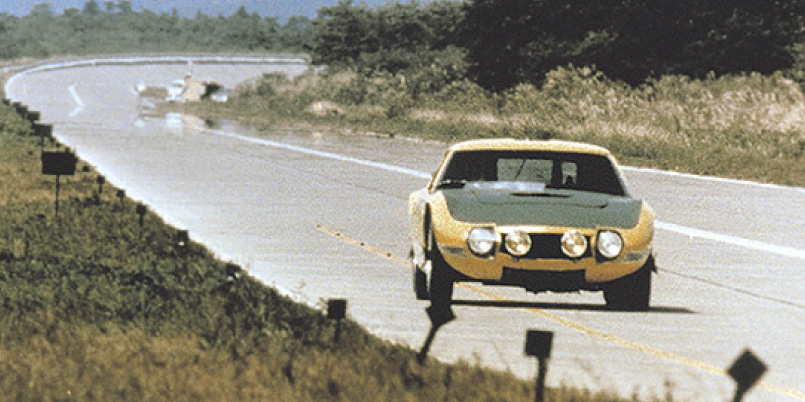 Our Business
Due to current circumstances, we have temporarily stopped accepting enquiries.
We apologize for any inconvenience caused and we are hoping for your kind consideration.