Yamaha Journey Vol.09
This is the story about Sonja Duncan's motorcycle travel on Yamaha MT-07 around Australia.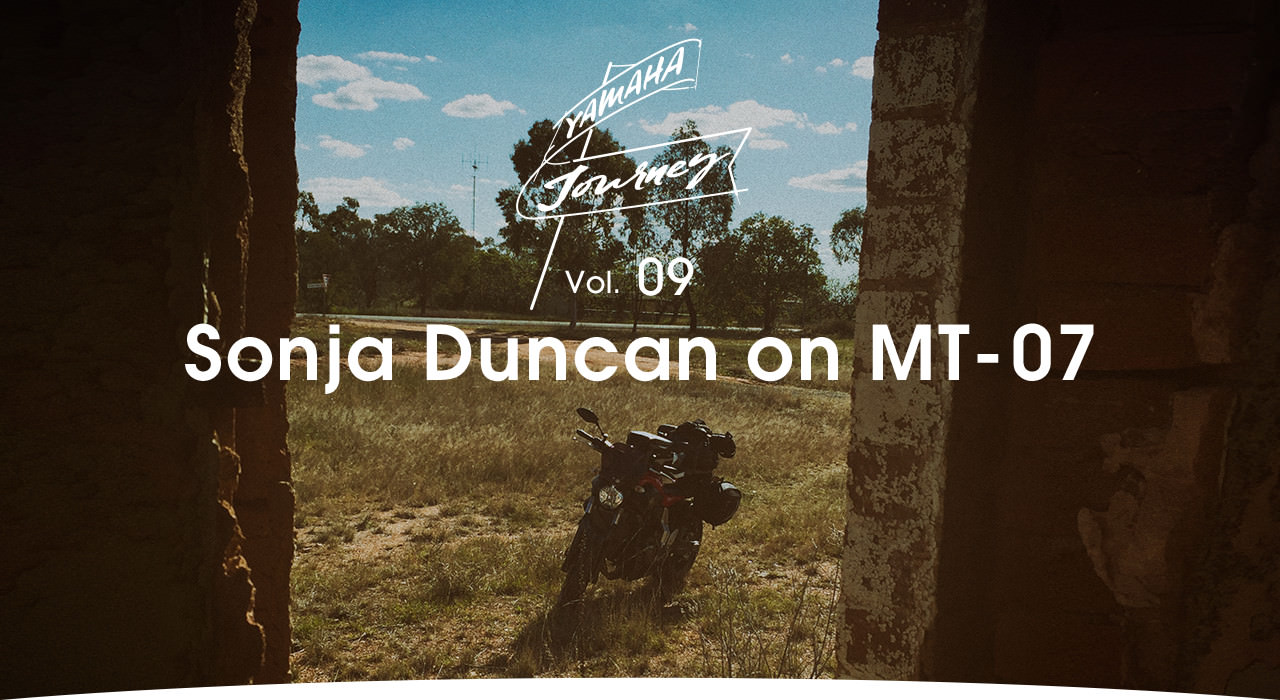 One Woman's Quest for the Soul of Australia
Sonja Duncan
MT-07
#01 Australia: The Thrill of Riding Into The Never Never
Newcastle – Quilpie
Sonja Duncan rides an 8000km Big Loop in Australia's Deepest Outback to show that women over 50 can achieve greatness on two wheels.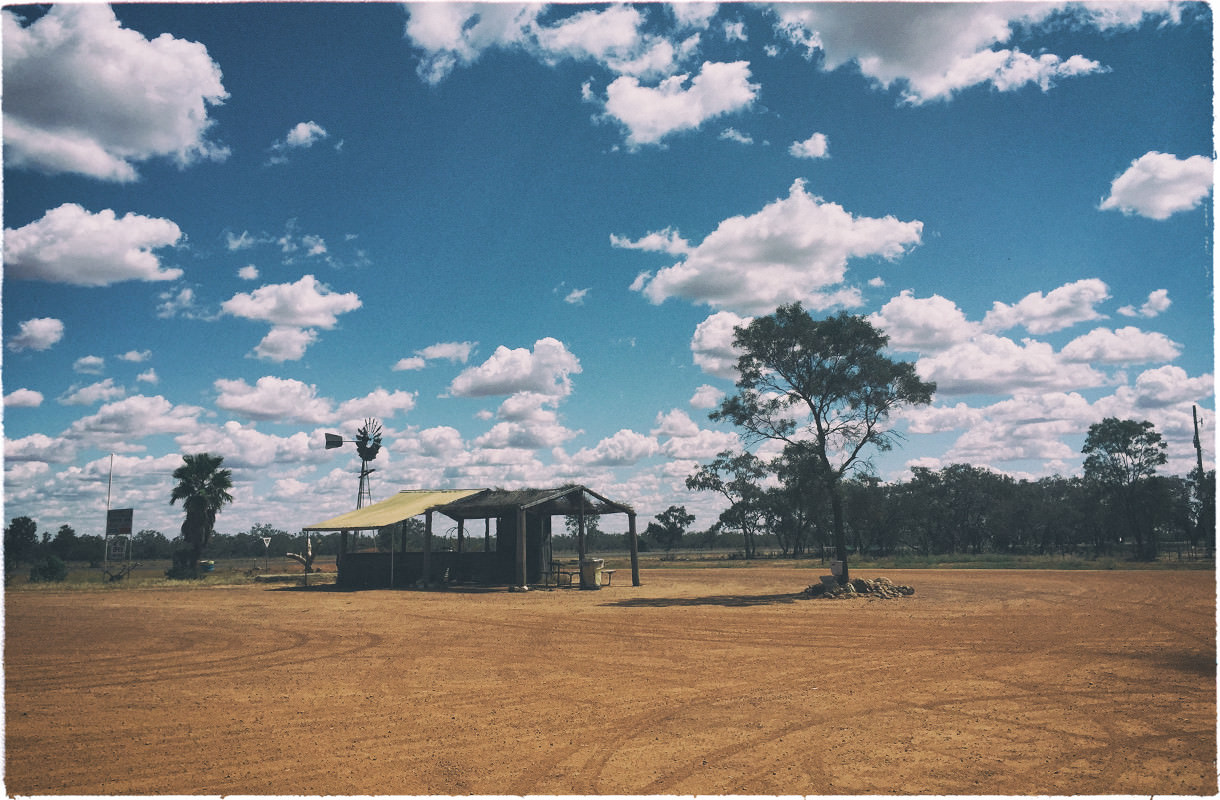 Australia's Big Sky country at the gateway to the Outback.
Engonnia, New South Wales, Australia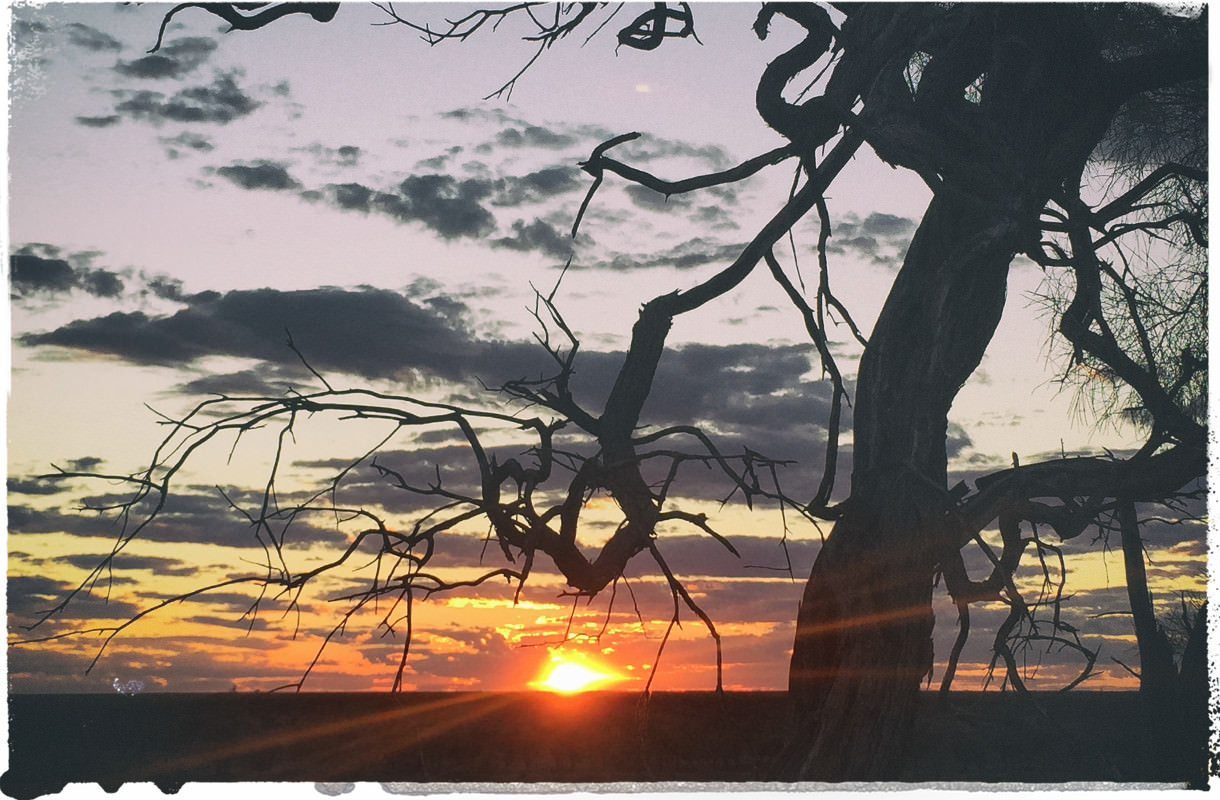 We watched our first glorious Outback sunset from a rocky outcrop behind this old, gnarled tree.
Quilpie, Queensland, Australia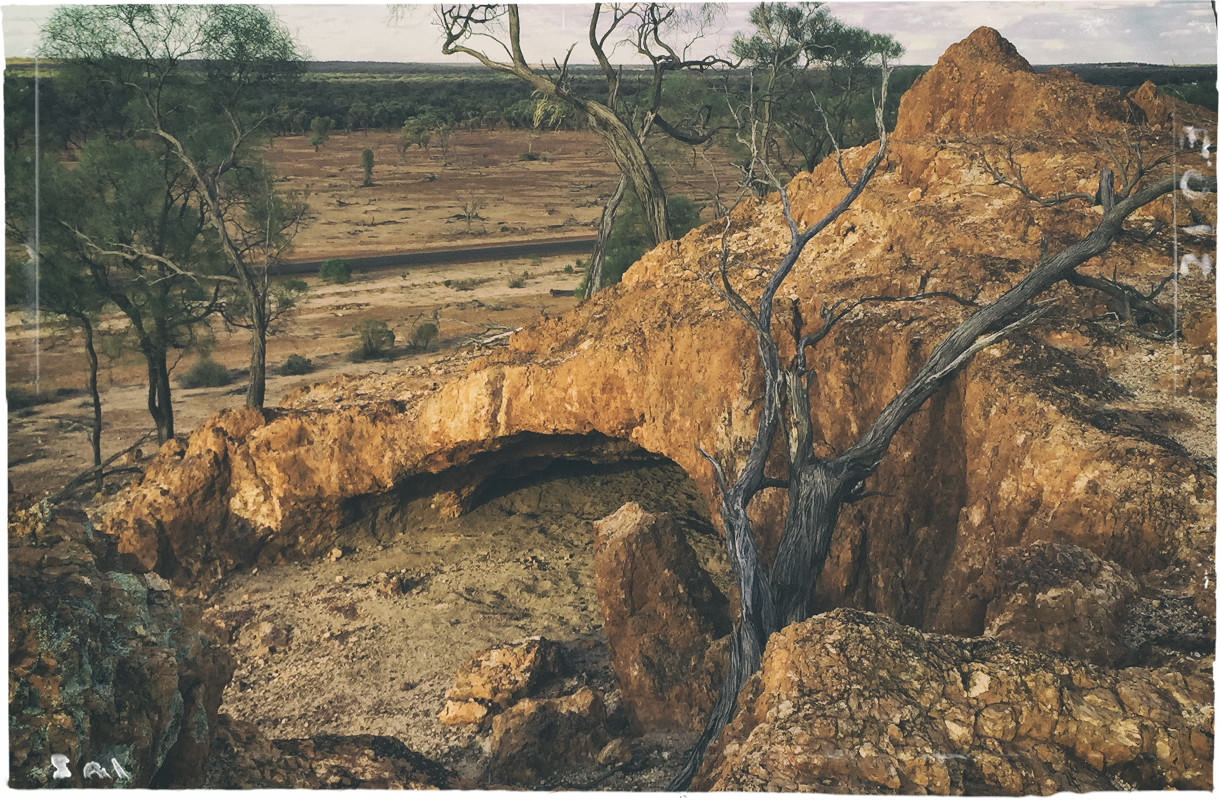 Thrilled to spend out first night under the stars, we saw this limitless vista at sunset.
Quilpie, Queensland, Australia

"Four wheels moves your body. Two wheels moves your soul." And that's exactly how I felt when I first rode my Yamaha. Motorcycles have quickly become a passion for me. After I turned fifty I wanted to inspire other women my age to be adventurous. I wanted to do a trip on my new motorcycle that would show women in particular that anything was possible, to show one could reach great heights if you only summon your courage.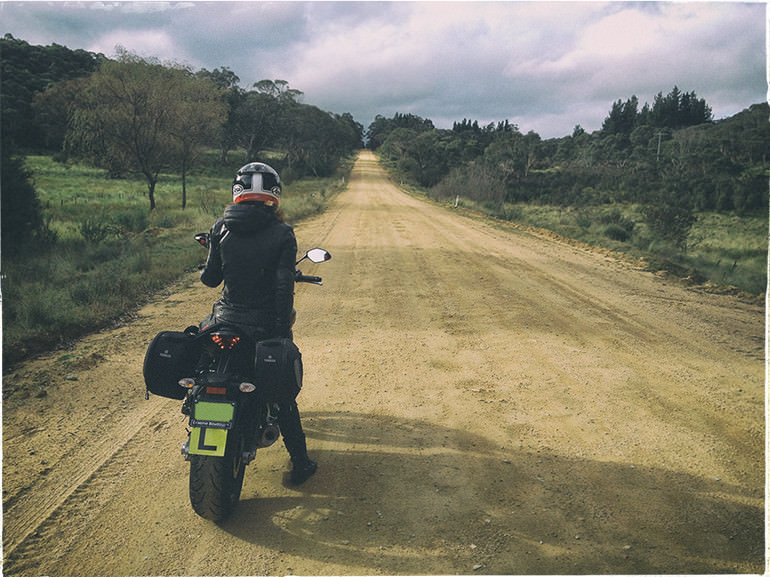 Over dinner at our favourite local Italian restaurant one night, Richard and I dreamed of a intrepid motorcycle trip in Australia. Excitedly, we came up with the idea of the Big Loop, a giant journey of 8000km that would take us deep into Australia's interior to distant places few Australians ever go. For me, I hoped it be the first of many motorcycle adventures. For Richard, an opportunity to revisit some amazing parts of Australia and experience riding through my eyes – a novice rider. We kept coming up with places we wanted to go and, brimming with ideas, we planned it all out on the back of a napkin. I spent many weekends leading up to the Big Loop ride honing my riding skills, tackling varied terrain and generally getting comfortable with the MT-07. Among the warm up rides we did a four day trip to the Snowy Mountains. I rode the highest road in Australia, the 1835 meter Charlotte Pass. It felt fantastic completing the ride through the Snowy Mountains and I felt better prepared to tackle the Big Loop. We continued to work on my riding skills over the next few months and got the bike set up for our big adventure. The biggest challenge for me was to pack small enough to fit everything I would need on the trip into two 20 liter panniers, and a tank bag. On top of vital clothing I allowed myself a yoga mat. Richard carried the essentials, like camping gear, food and spare fuel for the trip.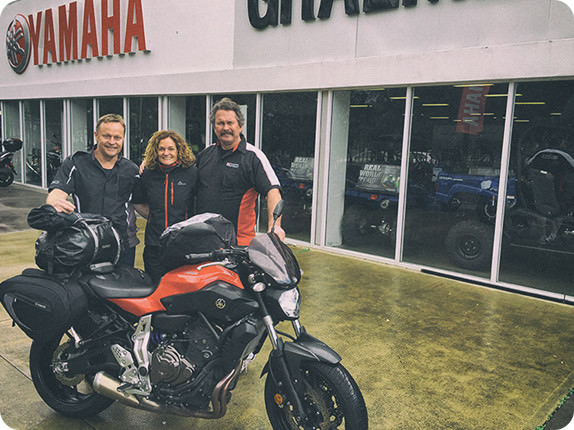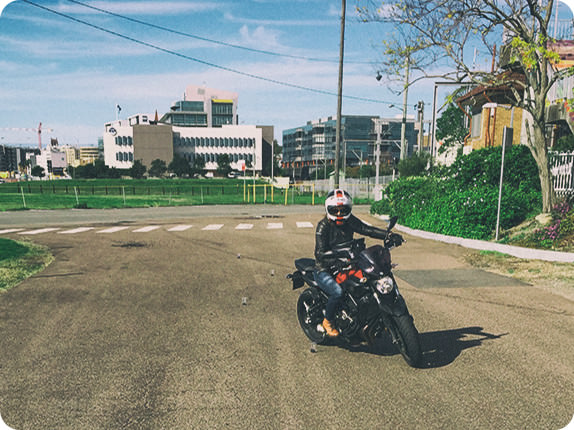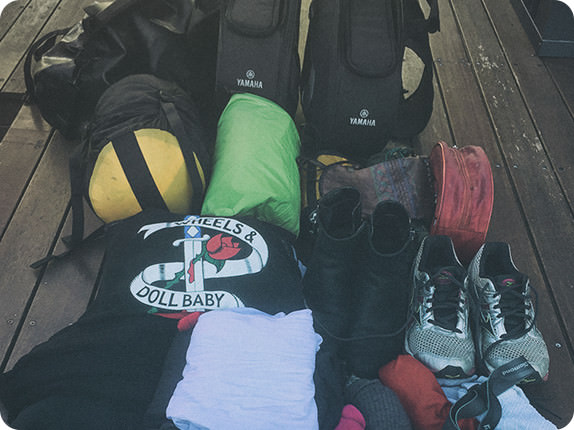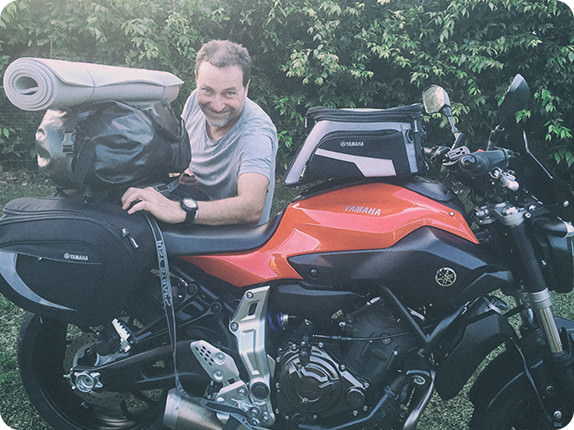 Setting off with the sweet fragrance of freshly fallen rain
I set out, alone, on an overcast day, leaving my home in Newcastle, just north of Sydney, Australia, facing the Pacific Ocean and its humid, subtropical climate to head north west along the New England Highway, a smooth ribbon of asphalt. The sweet fragrance of fresh spring rain mingled with the powerful aroma of livestock from trucks taking cattle to market. I traced the edge of Wollemi National Park with its dense forests of Eucalyptus, before looking for a petrol station a couple of hours before dark, and then onto my first stop at a hotel in Dubbo, New South Wales.
As I was filling up a middle aged, professional woman, Virginia, came up and warned me about kangaroos on the road at night. Worried about me, she said I could stay at her place overnight. I was blown away by her generosity and concern for a complete stranger. It was the first major realization that motorcycling really does connect you with people in a unique and profound way.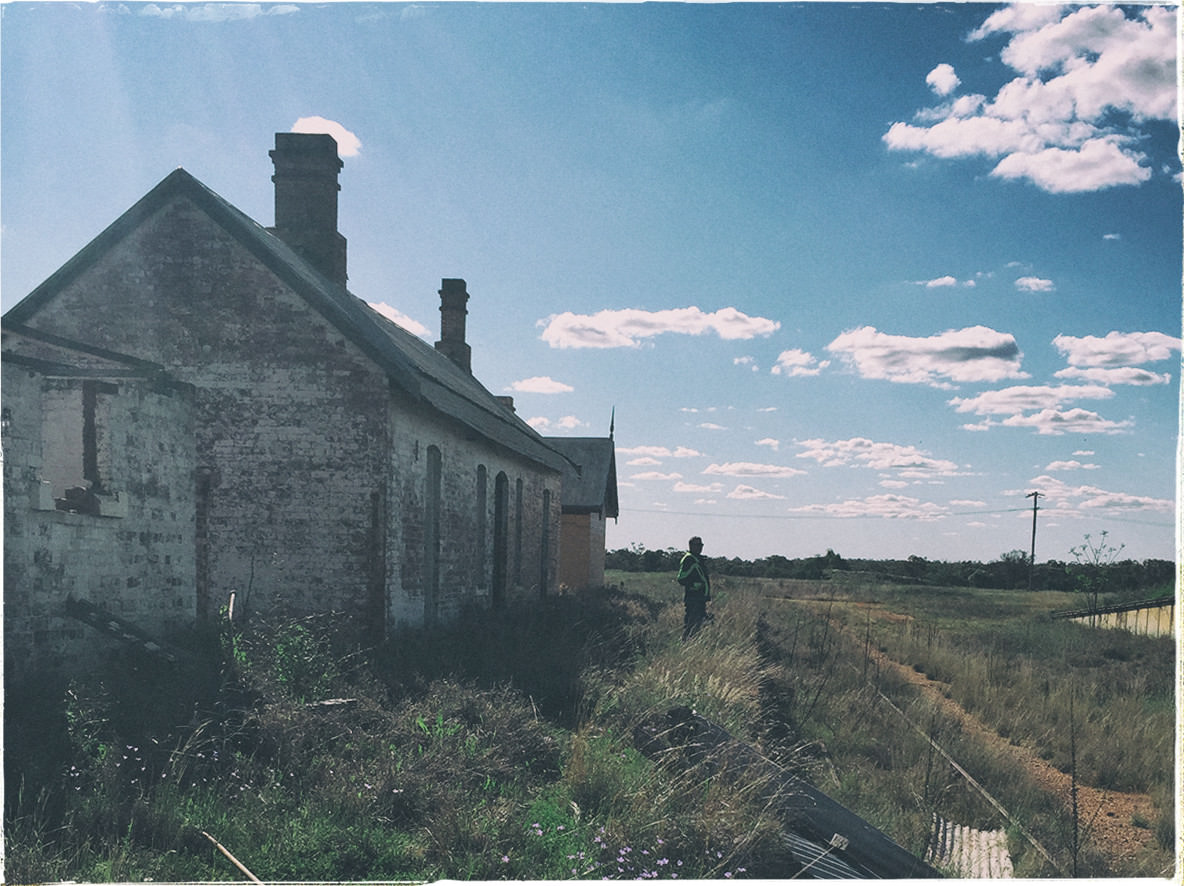 Richard arrived at the hotel having ridden up from Sydney. The next day we hit the road early, heading north west on a road straight as a pencil. By around midday our journey changed abruptly. We saw fewer people, and decreasing signs of civilization. The last vestige of that was an abandoned railway station at Byrock that hadn't seen passengers for forty years, since a flood destroyed the railway line and it was decided it wasn't worth re-instating it because there are so few people out here.
That night the air cooled around us as we approached the small, frontier town of Bourke with only 2000 people. The remote outpost is seen as the gateway to the 'real' Outback whose vastness lay beyond to the north. People in Australia still refer to the Outback as 'the Back O' Bourke'.
On our approach into Bourke the landscape turned a mysterious deep ochre red. I stopped the bike and just looked around at the unyielding, harsh scrubby plains. I'd never experienced such an immense openness, or my country in such a way that demonstrated its raw power. I lay down in the red dirt and just looked up at the sky, filled with joy to be alive and experiencing this trip.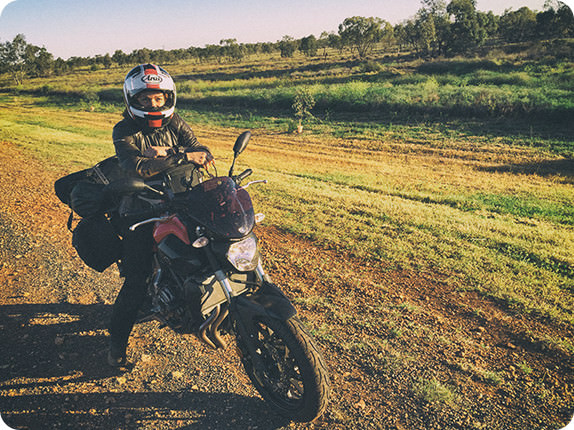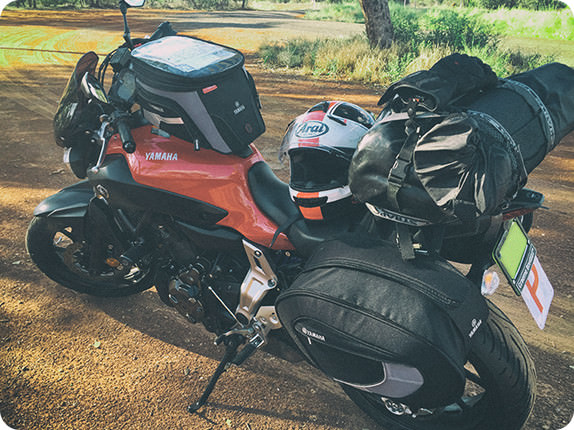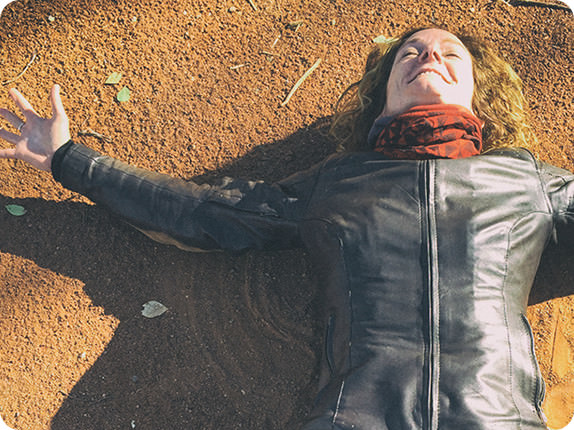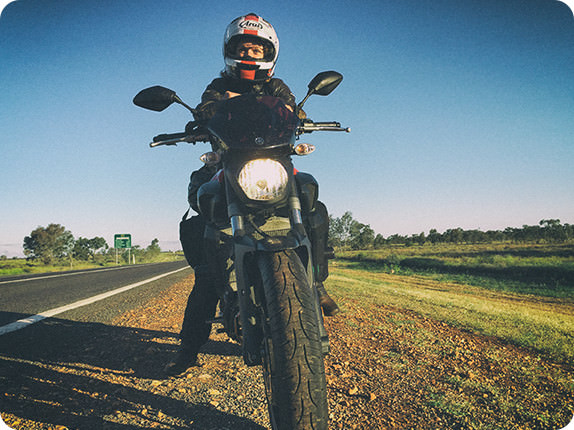 Into the Outback to encounter Aborigine Jack and some Kangaroos
The following day, in crisp morning air, we left to head further north towards the Queensland border. As we were checking our tires at the gas station a wise Aboriginal elder with his two grandsons approached us. Jack had a face like carved mahogany wood, snow white hair and skin like leather. He told us he roamed for three months across his Country in the Outback, showing his grandsons the 'old ways': how to find water, food, how to hunt and navigate using their own resources and bush skills. Richard and I were fascinated with his stories. He spoke to us about his clan's 'Dreaming': a key part of 40,000 year old Aboriginal folklore which describes the relations between the natural, spiritual and moral elements of the world. The motorcycle made us feel that we were in tune with that world: every sensation, sight, smell, touch was magnified making it a spiritual journey.
We motored on into hot dry air, very different to the humidity of home, and crossed from New South Wales into Queensland, a powerful milestone for me and the beginning of what I call 'Big Sky country' with its cobalt blue dome, puffs of white cloud like smoke, and that haunting dark red earth. As we ventured further into Outback we saw huge gangs of kangaroos and wallabies. They get pretty active just before dusk looking for feed. A kangaroo can stand 2 meters tall, weigh 90 kg and can hop as fast as 70 km/h. All of a sudden a kangaroo would bound across the road in front of us. I started to flag behind, as the shadows lengthened. Suddenly a black form filled the sky. A wedge-tailed eagle, with a wing span of two meters, weighing perhaps as much as 5.5 kgs and standing up to one meter tall soared into the heavens with majestic grace. We were amazed at how close we had come to this icon of the Outback.
We stopped at the little town of Barringun where we met another Outback character. A sixty year old Jackaroo (Australian Cowboy) with a big, drooping gunfighter moustache and a tanned skin like a walnut served us tea with only one arm from beneath his battered Akubra (the famous Australian cowboy hat). He had been thrown off his horse, broken his wrist and now he couldn't work his farm. The pain of his disability was etched on his face. Life can be pretty tough in the Outback.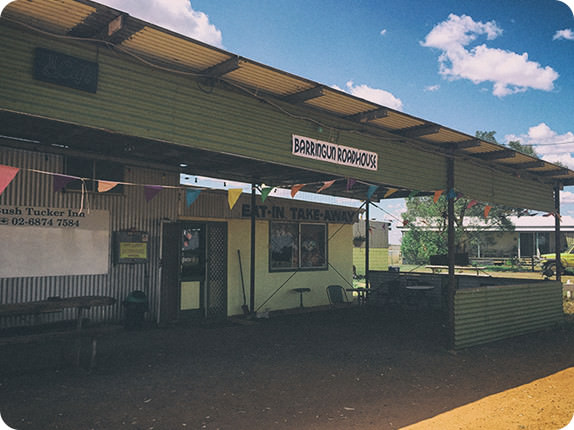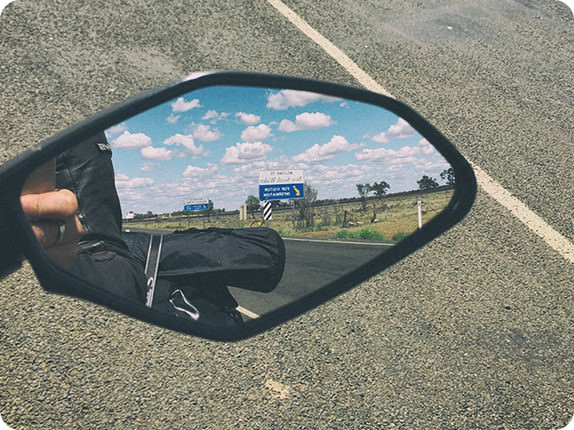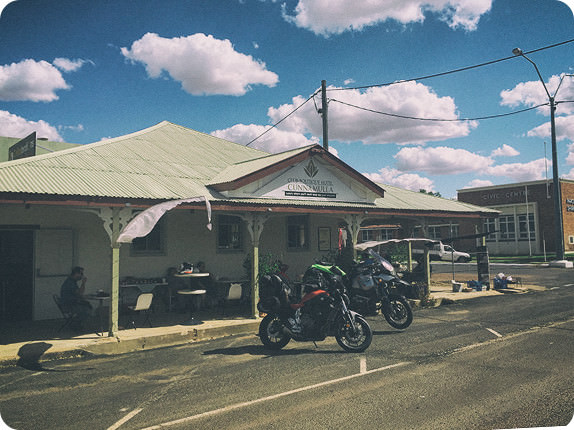 Our first night under the stars
We pressed on looking for a place to camp, riding through the stunning channel country, a bioregion that is one of Australia's most famous landmarks. From the air the desert looks like it is braided with veins, creating an apocalyptic landscape of arid dunes, alluvial plans and river channels marked by Mitchell grass, gidgee and spinifex. Dusk was falling fast but Richard was determined to find the perfect place to spend our first night under canvas. I was nervous as we veered off road, skirting dry river beds, tree roots and sand holes. My first real off road riding experience and right on nightfall! Finally, we found an oasis: a clay pan protected by a harsh rocky outcrop, illuminated by a fading peach sun. When I climbed off the bike the scent of small gum trees - a refreshing menthol and honey fragrance - felt cleansing. We climbed to a rocky outcrop and watched the most spectacular desert sunset: a shimmering blood red sky that dimmed as the burning wheel of the sun fell behind the horizon, softening the powerful landscape and ushering in an energizing coolness. I'd never been in a place so beautiful or so quiet.
After dark, we lit a fire and the flickering flames cast an orange glow on our parked up bikes and happy faces. We snacked on a smorgasbord of: goats cheese, olives, gourmet crackers, nuts and dried fruit followed by our home made pumpkin soup which we had dehydrated back home, served with crusty bread. Richard then whipped up a spectacular gnocchi with fresh goats cheese, basil and cherry tomatoes. There is nothing like al fresco dining after a day in the saddle. We sat back in our camping chairs and stared upwards, transfixed. With the lack of humidity and any light pollution from civilization, the Outback is one of the best places in the world to see the Milky Way. I looked up at planets and thousands of stars that glistened like diamonds on velvet. We picked out the constellations: the Southern Cross, the Frying Pan, Scorpio. We thought of Jack and his ancestors who roamed these harsh lands and looked up at these same stars as we were doing now. We pondered our universe and our place in it. I felt more alive than I had ever been. And our adventure was just beginning.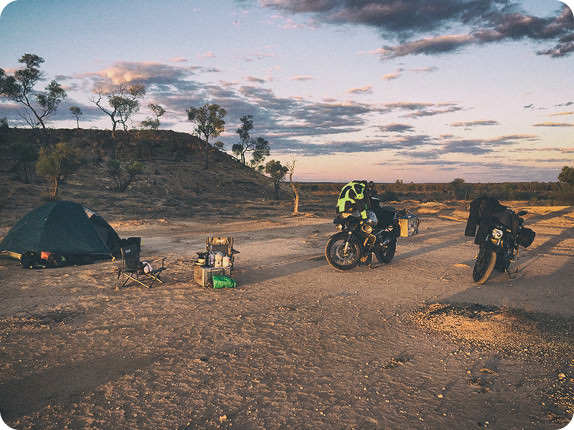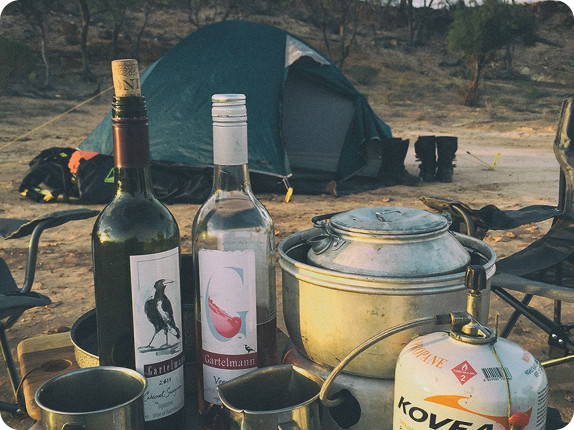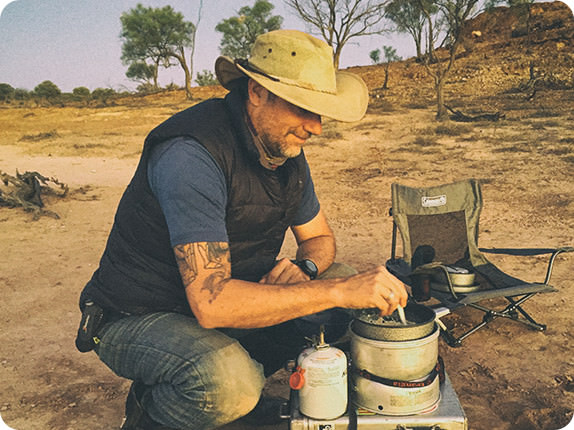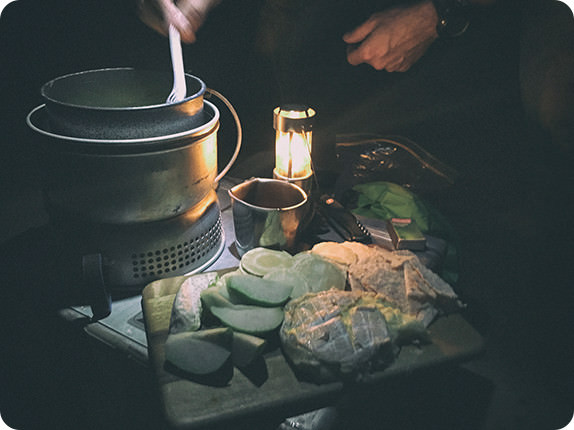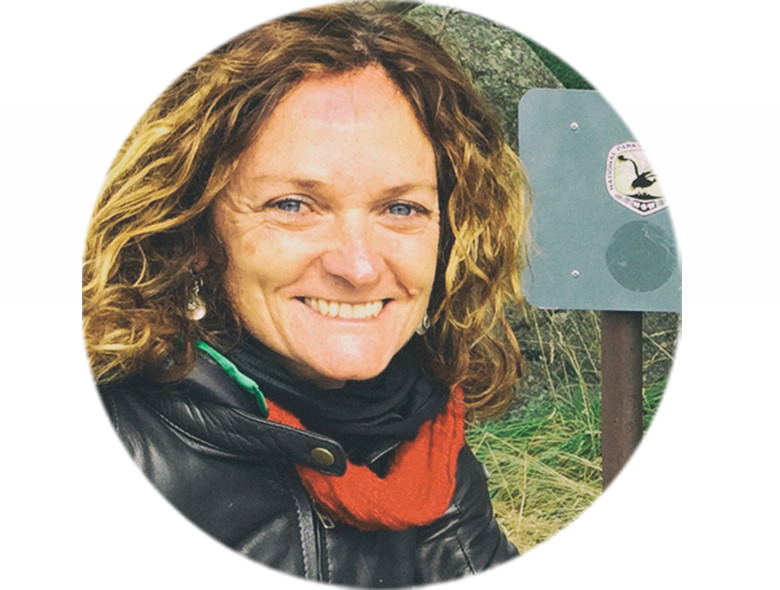 Sonja Duncan
Sonja Duncan is a mother of two, a self-made businesswoman who runs her own Environmental Management consultancy and a passionate motorcyclist. She only started on two wheels in April 2015 but aside from her 8000km Australian road trip she now plans to motorcycle all the way from Chile, at the southern tip of South America, to Alaska, via Newfoundland in Canada.