Vol. 18 Local Lifegiving Waters
Japan – August 24, 2023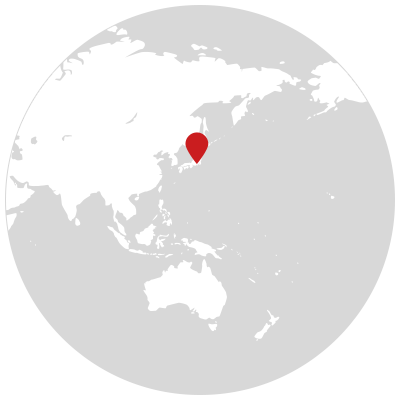 Japan
Lake Hamana is a brackish lake that lies in western Shizuoka Prefecture that mixes with the flows of the neighboring Pacific Ocean. Since 1958 when Yamaha Motor entered the marine products business, countless models have been brought to life on this lake and sent on their way to waters around the world. As one way of showing thanks to this local lake that births so many Yamaha marine products and to protect its rich natural environment, some 100 employees from Yamaha's marine business take to the lake with the products they plan, develop, and market to participate in an annual cleanup event, learning and passing on the techniques and spirit of seamanship at the same time.
The southwestern part of Lake Hamana is where you will find the home base for Yamaha Motor marine product development. It is here that one Yamaha engineer goes back and forth between the testing areas out on the water and the nearby workshop in his pursuit to create personal watercraft (PWC) that foster a sense of unity when ridden by their end users. Lake Hamana is very much part of his work life as well as his private life, and his strong attachment and gratitude for the lake is not uncommon at Yamaha.
The Lake Hamana Marine Cleanup event put on by employees with Yamaha's Marine Business Operations began in 2013, and since then, it has been consistently held to tidy up the lake's roughly 114 km shoreline using Yamaha personal watercraft, boats, and outboards. The event divides the lake into different cleanup areas and heads to a different section each year, and entering 2019, the activity began its second loop around the lake.
The event has three objectives that have remained unchanged since it began. The first is showing our thanks to Lake Hamana and giving back to society in a uniquely Yamaha way. The second is for participants to deepen their knowledge and understanding of Yamaha products by experiencing them through this activity. And finally, the third is to pass on the techniques and spirit of seamanship to the marine product personnel that will take the reins of the business in the future.
For this year's event, some 100 employees from various divisions of Marine Business Operations—from technical specialists and salespeople to younger hires in back-office departments—were on site with garbage bags in hand to help clean up the lake. From departure preparations to cleaning up after returning to port, the participants worked as a team, sometimes teaching one another as they carried out various requisite tasks.
That day, around 240 kg of garbage was collected from the water and packed into 138 bags. We hope to continue this show of thanks to Yamaha Motor's local lifegiving lake for years to come.