Vol. 13 Challenge, Ascend, Overcome. Youthful Passion to the World.
France / Belgium - September 28, 2018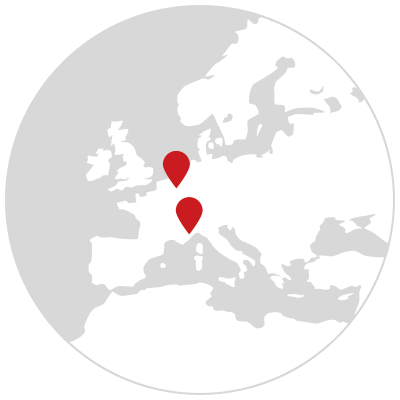 France / Belgium
Inside Yamaha's R&D departments there is a climate that encourages spontaneous, independent research. There, efforts are being made to expand engineers' horizons so that they can facilitate innovation with Yamaha style. This is the story of how one amateur trials-riding engineer got his colleagues involved in his passion, and went on to form a team that took on the challenge to be the best in the world.
"Currently, the biggest issue with electric vehicles (EVs) is range. But range isn't a factor in trials riding. If we take the resources we don't need to apply toward range and invest them in areas that are important for trials, like low-end torque and quick motor response, we might be able to improve over gasoline powered bikes. I've had that idea for a long time."
Trials is a competition in which motorcycle riders must traverse a pre-determined area (section), made up of natural terrain such as rock outcroppings and trees, without putting their foot on the ground. If they touch the ground with their feet points are deducted, and finishing positions are decided by the total number of points from several sections.
The sport's highest level of competition is the FIM Trial World Championship based in Europe. In 2017, a new Trial-E Cup was established to enable competition on EV bikes and was held alongside regular Trial GP World Championship rounds. In 2018, Yamaha's first electric trials bike, the TY-E, competed in the Cup at the France and Belgium rounds of the championship.
There is a system in place within Yamaha's R&D departments that allows 5% of working hours to be used for voluntary, independent research and is dubbed "Evolving R&D" (also known as the "5% Rule"). The TY-E electric trials bike is a prototype machine born of this program.
The passion of that young engineer who aspired to develop an electric trials bike capable of competing at the world level has spurred on not only his colleagues, but also Yamaha itself and Japan's top trials rider Kenichi Kuroyama, all of whom have now taken the first steps toward becoming the best in the world.