Vol. 2 Grow up strong and healthy! Fifty-two Miles of Adventure at Sea
Japan - October 18, 2012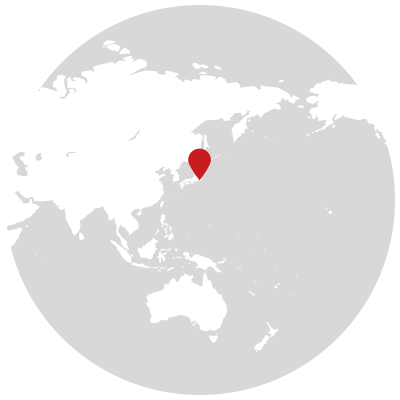 Japan
Summer vacation's last training session for open-sea sailing. The children attending the yacht school at Hayama set off on a challenging adventure at sea, heading for the island of Oshima. Working together with their fellow sailors, the children went on to become stronger and stronger through their experiences in the natural environment out on the water.
The "Junior Yacht School Hayama" is a sailing school for children in the junior age group run by the Public-interest Yamaha Motor Foundation for Sports (YMFS). In addition to practicing sailing in the waters off the town of Hayama, Kanagawa Prefecture, the children also spend their summer vacation doing various activities outdoors, heading to the waters, fields and hills in the surrounding area for treks in the highlands, rafting and canoeing. With these kinds of unique activities, they experience the wonder, grandeur and fragility of nature, but also how danger and fear play a part in every one of these. From this, they learn self-reliance and self-control, develop their cooperation and leadership skills and stimulate their imaginations as they mature in body and soul through adolescence.
At the end of August each year, the school holds its "Izu-Oshima Offshore Sailing Training" event as the big culmination of the children's summer seaside experience. Under the watchful eyes of the instructors, the children ages eight to 14 experience the adventure of sailing a big yacht over 52 miles (approx. 96 km) of ocean from the home marina to the island of Oshima. Each child has their own jobs to perform and often they need to talk together as they make one crucial decision after another. After they finish their sea adventure, the children's faces shine with the big smiles only this rare mix of relief and achievement can bring.
Junior Yacht School Hayama
A school for sailing run by the public-interest Yamaha Motor Foundation for Sports. The school welcomes student sailors in the junior and youth age groups, ranging from the 3rd grade of elementary school through to high school. Here, they build and polish their sailing techniques while developing leadership skills, self-reliance, independence and their imaginations through an original curriculum. This program aims to help children grow up strong and healthy in both mind and spirit.
(In Japanese only)