Exhibitions
Information about exhibition duration and content.

NIKEN — A New Type of Agility & Controllability
First Series of 2018: Design Exhibit
Exhibition Period:March to December 2018
In our Monozukuri, Yamaha captivates users and helps create vibrant lifestyles through unparalleled beauty and dynamism under our "Refined Dynamism" Design Philosophy. At the Design Zone on the 1st floor, we highlight a variety of Yamaha Motor products and reveal specific details and the key points of Yamaha Motor Design.
Our first design exhibit of 2018 is the all-new NIKEN. Unveiled at the 2017 Tokyo Motor Show, this revolutionary three-wheeled sport model utilizes our exclusive Leaning Multi-Wheel (LMW) technology and is the third LMW model in the lineup since the 125cc Tricity first released in 2014.
The goal with the NIKEN was to take advantage of the LMW platform's "dual-wielding" front suspension format, give visual form to the model's agile performance for carving through twisty roads, and devise an eye-catching, exciting design with the new layout. We introduce the process that ensued with concept sketches, the clay model and more. This exhibit precedes the NIKEN's official launch, so please take your time and enjoy the display!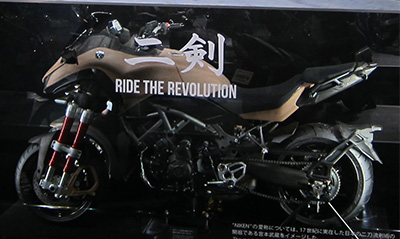 Handling is in the Details -4-
First Series of 2017: Technology Exhibit
Exhibition Period: June 2017 to December 2018
At the Communication Plaza, we aim to be a place where you can always find fresh new forms of the special excitement and fulfillment we call Kando by creating displays with a variety of current themes and exhibiting the latest Yamaha products. Our "Art of Engineering" exhibit shows the technology and art of Yamaha Monozukuri, and it's one you won't want to miss.
We continue our series that goes beyond the actual steering mechanisms and looks at the finer details of the technology and methodologies that influence a vehicle's handling. This fourth edition covers four items:
- The drive unit for our electric wheelchairs and its fine-tuned electronics that deliver a natural feel to users
- The roughly 600 screws and bolts that go into each motorcycle and how their tightening torque and positioning influence handling and reliability
- Lightweight, high-rigidity and high-precision fracture-split (FS) conrods and how they improve engine reliability and performance at high rpm
- LED headlights meticulously developed for low weight, ideal positioning and shape in order to provide not only illumination of nighttime roads, but also contribute to handling and aerodynamic efficiency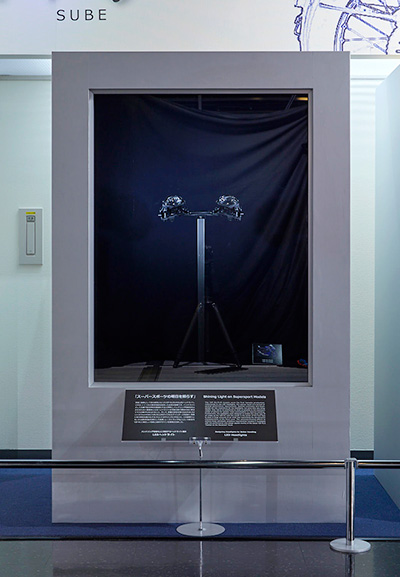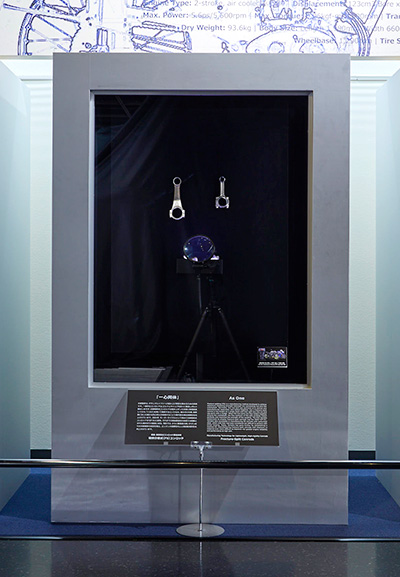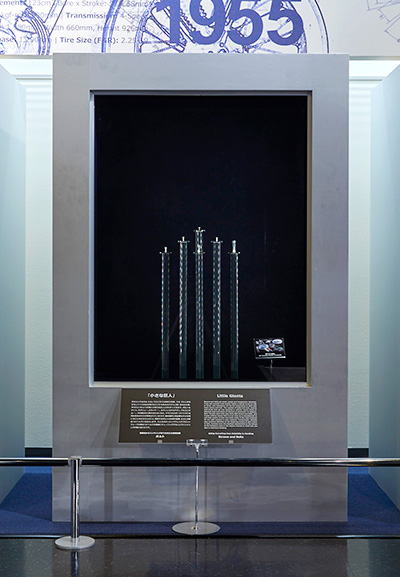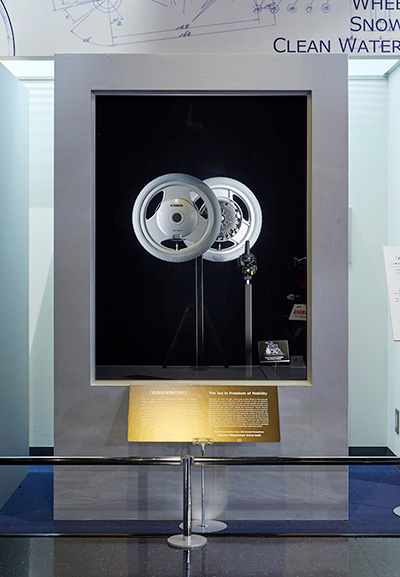 What Kind of Rider Do You Want to Be?
Lifestyle Exhibit: Scooters and Cruisers
Exhibition Period: August 2017 to the end of July 2018
The Lifestyle Display Area on the 1st floor features displays of various Yamaha products set in attractive or familiar scenes symbolic of our desire to deliver Kando and a more fulfilling lifestyle to people everywhere.
The theme for the current Lifestyle Display Area is "the allure of life on two wheels." If you're looking to freely navigate and zip through city streets to go shopping or for commuting to work or school, a clever and convenient 50cc scooter might fit the bill, like the fashionable Vino or the agile and more aggressively styled Jog ZR.
Or does the flagship Star Venture cruiser's massive 1,900cc engine, cutting-edge technologies and a chassis designed for comfortable long-distance tours draw your interest?
This display area allows you to step onto the stage decorated with riding apparel and backgrounds in the image of where and how these models are intended to be used. Feel free to hop on and strike a pose for biker cool or biker cute for a quick snapshot!