1991 Snosport SV125E
Collection items
(1991 / Snowmobile)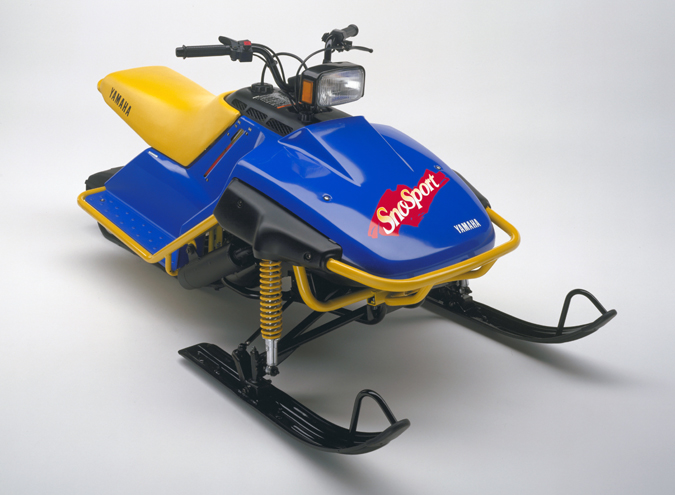 This high-end version of the SV80 snowmobile was meant for family-use and had a fun ride akin to a mini-bike. A powerful 125cc engine was mounted on a compact, lightweight body that was easy to handle. The swingarm-type front suspension adopted independently mounted coil-spring units and was designed with a wide ski stance. The SV125E made sporty riding like that of higher class models possible and was first sold in North America and Europe in 1990. Sales began in Japan the following year. The model on display is the overseas market model released in 1991.
Overall length × width × height: 1,895mm × 955mm × 875mm
Weight: 115kg
Engine type: Air-cooled, 2-stroke, single-cylinder, 123cm³
Maximum power output: 8.1kW (11.0PS) / 6,500r/min
*Overseas market model
*All figures, etc. in a model's description or specifications are from when the model was originally released.