1978 YZR750 (0W31)
Collection items
(1978 / Racing Machine)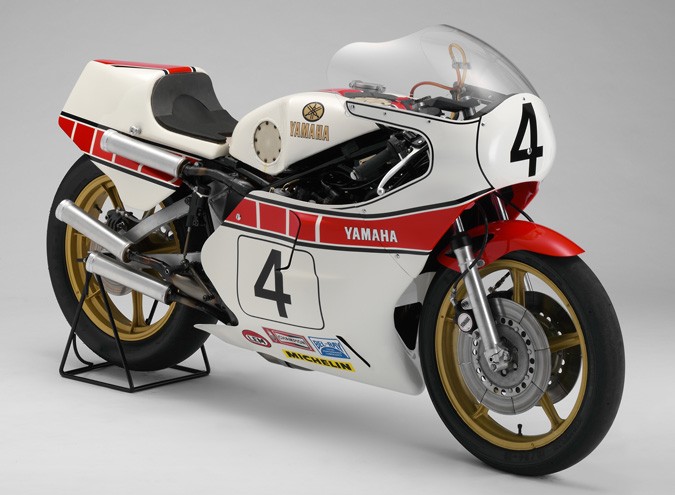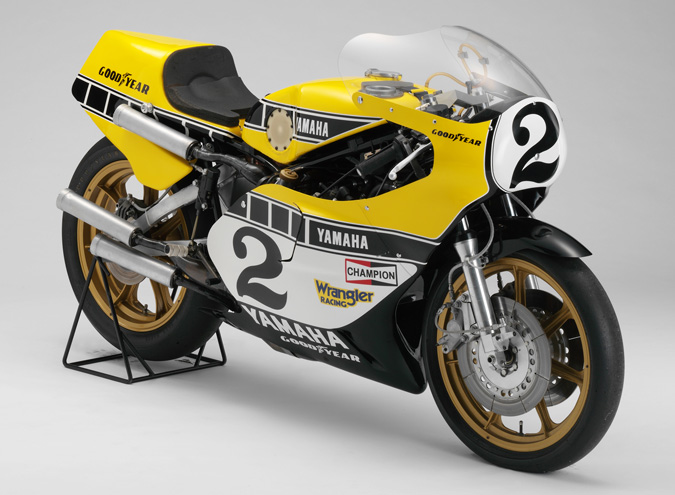 This was a Formula 750 class factory machine. It mounted a 7-port, piston reed intake valve (torque induction) 750cc in-line 4-cylinder engine on a newly designed compact frame based on that of the YZR500 (0W23). Making its first appearance in 1976, it continued to undergo improvements after that in areas such as the cowl shape and overall weight reduction. In 1978, Johnny Cecotto took the Formula 750 World Championship title on this machine and Kenny Roberts won the Daytona 200.
Engine type: Liquid-cooled, 2-stroke, in-line 4-cylinder, 748cm³
Piston reed intake valve
Transmission: 6-speed
Maximum power output: Over 84.6kW (115PS) / 10,000r/min
*All figures, etc. in a model's description or specifications are from when the model was originally released.
Notice: The coloring and logos on the models on display have been reproduced to match the actual appearance in their day, and in the case of tobacco maker logos, their reproduction is in no way intended as promotion of the products or brands involved. The Yamaha Motor group accepts no responsibility regarding the damaging effects of smoking on health, etc.