2001 YZR500 (0WL6)
Collection items
(2001 / Racing Machine)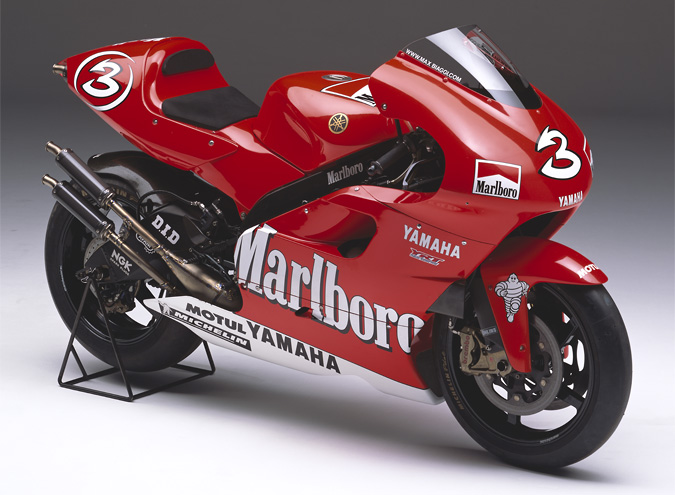 This GP500 factory machine was a further development of the 2000 model 0WK6. Spec changes for the cylinder, cylinder head and exhaust pipe and improved performance characteristics of the YPVS system and ignition timing control map brought increased acceleration and top speed performance. Revisions were also made in the chassis dimensions and long and short type rear arms were prepared. Max Biaggi scored three wins this year to place 2nd in the season ranking.
Engine type: Liquid-cooled, 2-stroke, V4, 499cm³
Crankcase reed intake valve
Transmission: 6-speed
Maximum power output: Over 132.4kW (180PS)
*All figures, etc. in a model's description or specifications are from when the model was originally released.
Notice: The coloring and logos on the models on display have been reproduced to match the actual appearance in their day, and in the case of tobacco maker logos, their reproduction is in no way intended as promotion of the products or brands involved. The Yamaha Motor group accepts no responsibility regarding the damaging effects of smoking on health, etc.