1998 YZR500 (0WK1)
Collection items
(1998 / Racing Machine)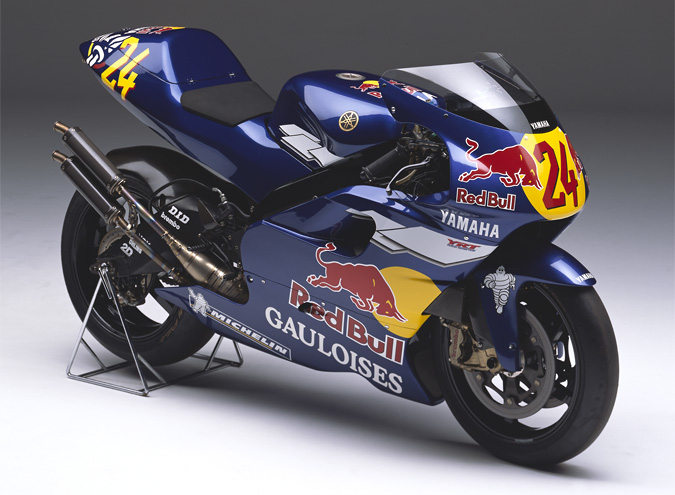 This GP500 factory machine was developed for unleaded gasoline use in line with the revised GP regulation. The engine featured a return to a 70-degree V bank, revised compression ratio, new muffler shape and a change in carburetors. Ridden by factory riders like Jean-Michel Bayle, Norifumi Abe, Simon Crafar and Regis Laconi, this machine set new records at several courses, and Crafar won his first GP500 class victory on it at the British GP.
Engine type: Liquid-cooled, 2-stroke, V4, 499cm³
Crankcase reed intake valve
Transmission: 6-speed
Maximum power output: Over 132.4kW (180PS)
*All figures, etc. in a model's description or specifications are from when the model was originally released.
Notice: The coloring and logos on the models on display have been reproduced to match the actual appearance in their day, and in the case of tobacco maker logos, their reproduction is in no way intended as promotion of the products or brands involved. The Yamaha Motor group accepts no responsibility regarding the damaging effects of smoking on health, etc.