1995 YZR500 (0WF9)
Collection items
(1995 / Racing Machine)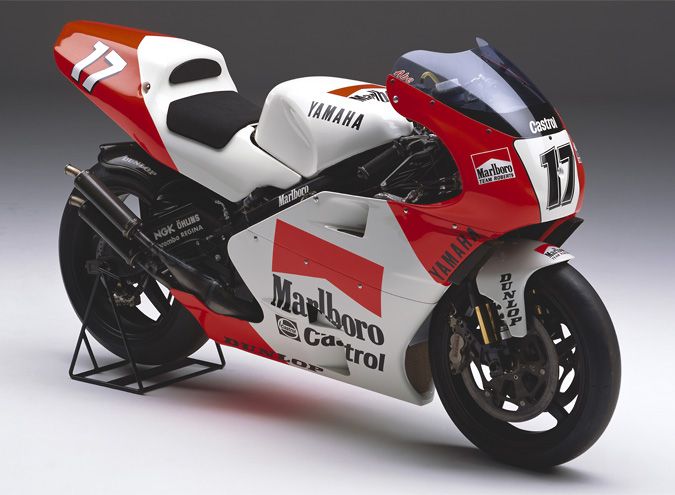 This GP500 factory machine was used from 1994 until 1995. The rigidity balance was optimized by adopting different frame material from the previous year's model. Aerodynamic characteristics were also improved by shifting the air intake mouth from the front of the chassis to the inside of the cowl. To improve intake efficiency on the '95 model, technology that used running airflow to pressurize the air box was adopted. In the 1995 series, Luca Cadalora rode this model to two victories and finished the season ranked 3rd. In his first full season of GP500 participation, Norifumi Abe competed on this model and ranked 9th at the end of the season.
Engine type: Liquid-cooled, 2-stroke, V4, 499cm³
Crankcase reed intake valve
Transmission: 6-speed
Maximum power output: Over 125.0kW (170PS)
*All figures, etc. in a model's description or specifications are from when the model was originally released.
Notice: The coloring and logos on the models on display have been reproduced to match the actual appearance in their day, and in the case of tobacco maker logos, their reproduction is in no way intended as promotion of the products or brands involved. The Yamaha Motor group accepts no responsibility regarding the damaging effects of smoking on health, etc.