1992 YZR500 (0WE0)
Collection items
(1992 / Racing Machine)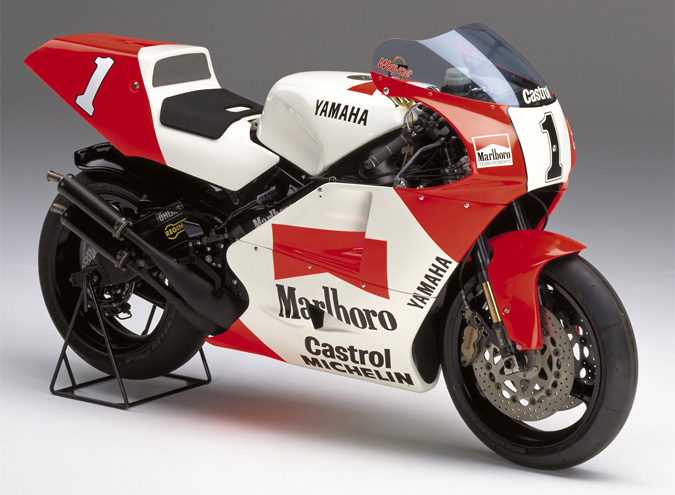 This GP500 factory machine featured a V4 engine with 2-axis crankshaft that achieved higher power output. From the ninth round, the Hungary GP, a "big bang" spec was adopted, changing from the previous 180-degree even firing interval to uneven firing intervals at 0- and 90-degrees. This helped improve low- to mid-speed traction and made more power available when exiting turns. Wayne Rainey rode this machine to claim three wins and his third consecutive title ('90–'92).
Engine type: Liquid-cooled, 2-stroke, V4, 499cm³
Transmission: 6-speed
Crankcase reed intake valve
Maximum power output: Over 117.7kW (160PS)
*All figures, etc. in a model's description or specifications are from when the model was originally released.
Notice: The coloring and logos on the models on display have been reproduced to match the actual appearance in their day, and in the case of tobacco maker logos, their reproduction is in no way intended as promotion of the products or brands involved. The Yamaha Motor group accepts no responsibility regarding the damaging effects of smoking on health, etc.