1987 YZR500 (0W86)
Collection items
(1987 / Racing Machine)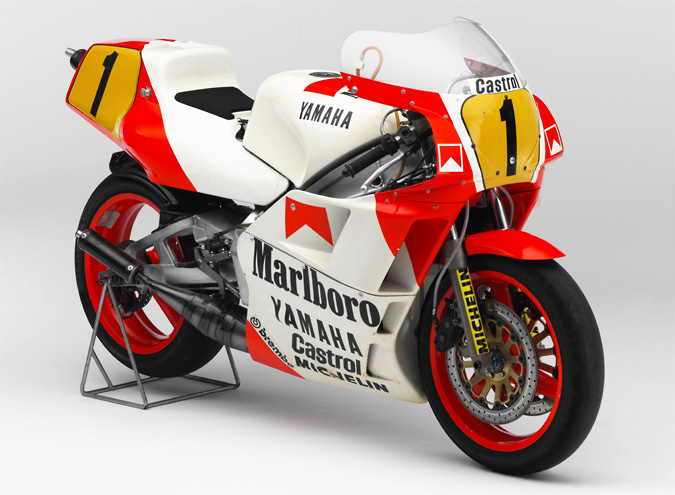 This GP500 factory machine was developed with measures to comply with the new regulation adopted in 1987. The length of the tail pipe was extended for noise reduction (110db→105db). Furthermore, improvements in a number of areas such as a revised mounting position for the engine, increased radiator capacity and expanded air duct for improved cooling performance helped boost power output. Eddie Lawson took 5 wins with Randy Mamola notching 3 wins to give Yamaha its 4th Manufacturer title.
Engine type: Liquid-cooled, 2-stroke, V4, 499cm³
Crankcase reed intake valve
Transmission: 6-speed
Maximum power output: Over 108.9kW (148PS)
*All figures, etc. in a model's description or specifications are from when the model was originally released.
Notice: The coloring and logos on the models on display have been reproduced to match the actual appearance in their day, and in the case of tobacco maker logos, their reproduction is in no way intended as promotion of the products or brands involved. The Yamaha Motor group accepts no responsibility regarding the damaging effects of smoking on health, etc.