1978 YZR500 (0W35K)
Collection items
(1978 / Racing Machine)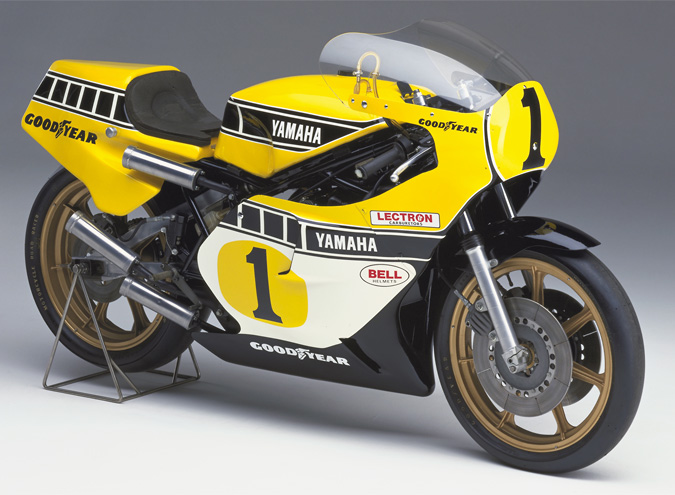 This was the first GP500 factory machine to feature the Yamaha Power Valve System (YPVS). The variable exhaust valve controlled exhaust timing and eliminated torque valleys in the powerband, which translated into dramatic drops in lap times. Debuting late in the 1977 season, Johnny Cecotto rode this YZR500 to consecutive wins in Finland and Czechoslovakia. In 1978, Kenny Roberts rode it to four victories to win his first of three GP500 championship titles.
Engine type: Liquid-cooled, 2-stroke, in-line 4-cylinder, 499cm³
Piston intake valve
Transmission: 6-speed
Maximum power output: Over 77.2kW (105PS) / 10,500r/min
*All figures, etc. in a model's description or specifications are from when the model was originally released.
Notice: The coloring and logos on the models on display have been reproduced to match the actual appearance in their day, and in the case of tobacco maker logos, their reproduction is in no way intended as promotion of the products or brands involved. The Yamaha Motor group accepts no responsibility regarding the damaging effects of smoking on health, etc.