1975 YZR350 (0W16)
Collection items
(1975 / Racing Machine)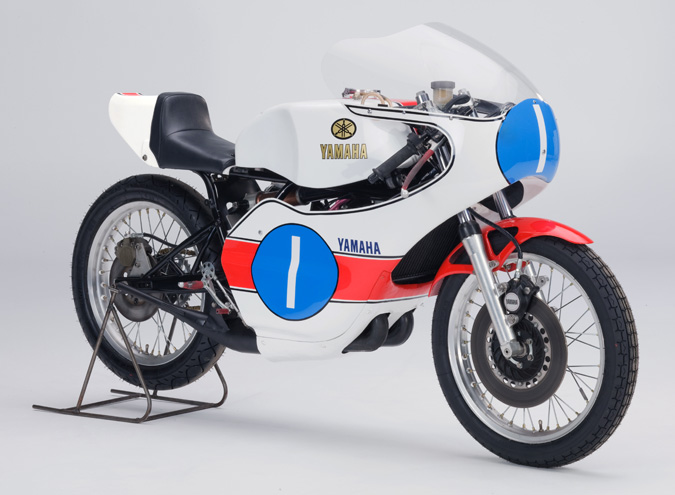 This was a GP350 factory machine that mounted a short-stroke, in-line 2-cylinder engine. It was an advancement from the YZ634—a liquid-cooled version of the TR-3 production racer—and made its debut in the 1973 Dutch TT as the 0W16. Later, it would receive successive upgrades and improvements such as disc brakes and a Monocross suspension. It helped Giacomo Agostini win his championship title in 1974, and Johnny Cecotto's in 1975.
Engine type: Liquid-cooled, 2-stroke, in-line 2-cylinder, 347cm³
Piston intake valve
Transmission: 6-speed
Maximum power output: Over 50.0kW (68PS) / 10,500r/min
*All figures, etc. in a model's description or specifications are from when the model was originally released.
Notice: The coloring and logos on the models on display have been reproduced to match the actual appearance in their day, and in the case of tobacco maker logos, their reproduction is in no way intended as promotion of the products or brands involved. The Yamaha Motor group accepts no responsibility regarding the damaging effects of smoking on health, etc.