2000 YZR250 (0WL5)
Collection items
(2000 / Racing Machine)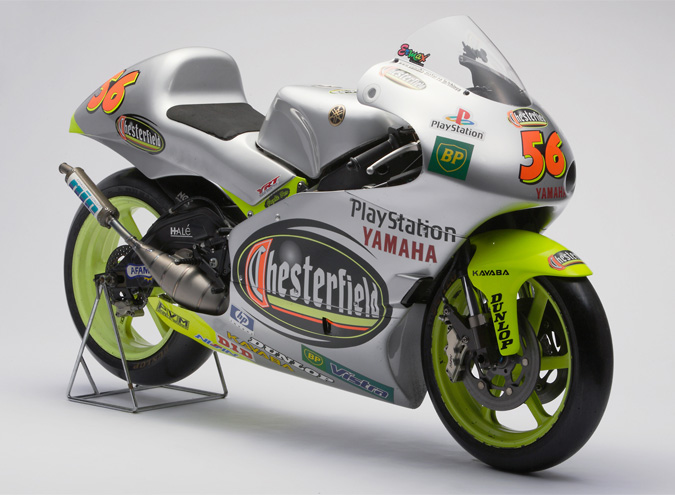 This was a World GP factory machine powered by a 250cc V-twin engine. With further advances in the areas of intake and exhaust efficiency, reduced horsepower loss and further refinement of the management systems, it achieved a higher maximum output and improved power development characteristics. It featured refinements to the suspensions that optimized the front/rear balance, refinements in the braking system, changes in the fairing shape and reductions in vehicle weight. It is also known on which Yamaha teammates Shinya Nakano and Olivier Jacque staged a fierce battle for the title, with Jacque coming out on top and winning the championship. The machine on display is the one raced by Nakano.
Engine type: Liquid-cooled, 2-stroke, V-twin, 249cm³
Crankcase reed intake valve
Transmission: 6-speed
Maximum power output: Over 66.2kW (90PS)
Aluminum Deltabox frame
*All figures, etc. in a model's description or specifications are from when the model was originally released.
Notice: The coloring and logos on the models on display have been reproduced to match the actual appearance in their day, and in the case of tobacco maker logos, their reproduction is in no way intended as promotion of the products or brands involved. The Yamaha Motor group accepts no responsibility regarding the damaging effects of smoking on health, etc.