2016 YZR-M1 (0WV3)
Collection items
(2016 / Racing Machine)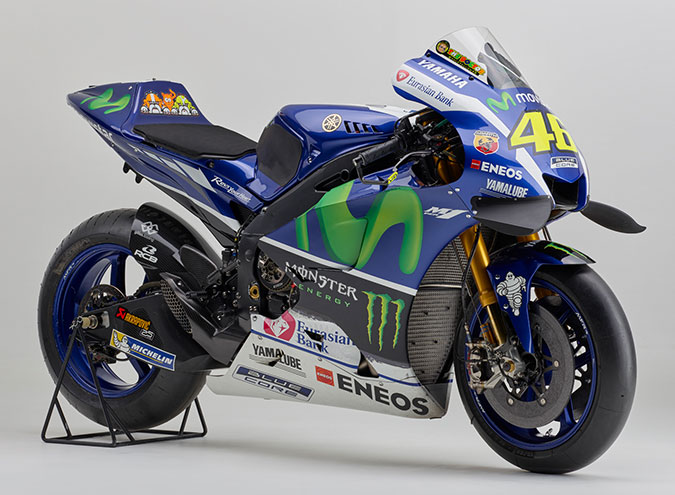 After adopting a control ECU in 2014, MotoGP finally made the electronics software itself standardized in 2016. Further, the series' tire supplier changed to Michelin, minimum weight was lowered to 157 kg, and up to 22 liters of fuel was allowed. This greatly altered the approaches for machine performance and setup. Amid these changes, Yamaha improved its winglets and more for greater aerodynamic performance, and Valentino Rossi secured two wins while Jorge Lorenzo took four, finishing 2nd and 3rd in the championship, respectively.
Engine type: Liquid-cooled, 4-stroke, DOHC, 4-valve, in-line 4-cylinder, 1,000cm³
Transmission: 6-speed
Fuel supply: Fuel injection
Maximum power output: Over 176kW (240PS)
*All figures, etc. in a model's description or specifications are from when the model was originally released.