2012 YZR-M1 (0WT3)
Collection items
(2012 / Racing Machine)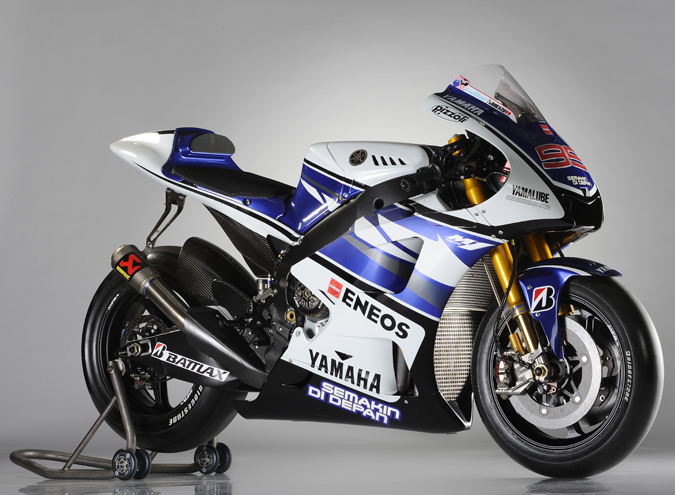 This is the MotoGP factory machine developed to accommodate another change in displacement regulations. To take maximum advantage of the 1,000cc engine's power, the wheelbase was lengthened and the front-rear weight distribution revised to achieve ideal machine balance. Furthermore, the characteristics of operating the throttle (degree of opening) and the engine's throttle response were reviewed and revised for greater ridability. Jorge Lorenzo rode this machine to win his second MotoGP championship title.
Engine type: Liquid-cooled, 4-stroke, DOHC, 4-valve, in-line 4-cylinder, 1,000cm³
Transmission: 6-speed
Fuel supply: Fuel injection
Maximum power output: Over 176kW (240PS)
*All figures, etc. in a model's description or specifications are from when the model was originally released.
Notice: The coloring and logos on the models on display have been reproduced to match the actual appearance in their day, and in the case of tobacco maker logos, their reproduction is in no way intended as promotion of the products or brands involved. The Yamaha Motor group accepts no responsibility regarding the damaging effects of smoking on health, etc.