2011 YZR-M1 (0WT1)
Collection items
(2011 / Racing Machine)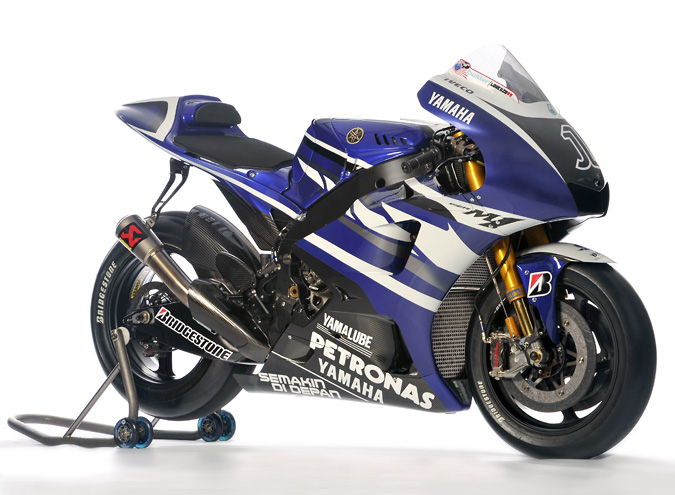 This is the MotoGP factory machine that competed in the last season of the 800cc era. It was a further matured version of the 2010 model 0WS9, and among the numerous technological advances that the in-line-4 engine had undergone since the initial 0WM1 (2002) were the adoption of a crossplane crankshaft, the fly-by wire system and pneumatic valve system and more. These advances achieved outstanding performance, durability and drivability and helped Jorge Lorenzo take three wins, and Ben Spies his first MotoGP victory.
Engine type: Liquid-cooled, 4-stroke, DOHC 4-valve, in-line 4-cylinder, 800cm³
Transmission: 6-speed
Fuel supply: Fuel injection
Maximum power output: Over 147.1kW (200PS)
*All figures, etc. in a model's description or specifications are from when the model was originally released.
Notice: The coloring and logos on the models on display have been reproduced to match the actual appearance in their day, and in the case of tobacco maker logos, their reproduction is in no way intended as promotion of the products or brands involved. The Yamaha Motor group accepts no responsibility regarding the damaging effects of smoking on health, etc.