2006 YZR-M1 (0WR3)
Collection items
(2006 / Racing Machine)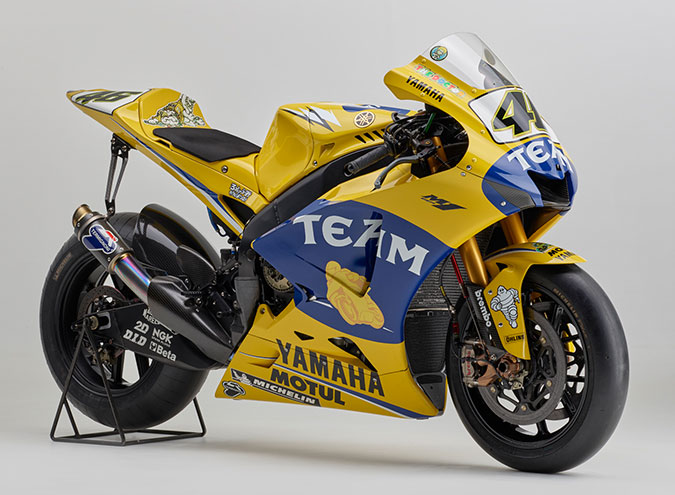 This MotoGP factory machine maintained the same basic concepts as the 2005 machine 0WP4. To increase engine rpm and power output, changes were made in the bore and stroke specs and a fly-by-wire system that regulated the throttle valve action by electronic control was adopted. The engine management system also included further maturation of the throttle control, engine-brake control, wheelie control and traction control functions. These spec changes increased maximum power output by approximately 5 hp in the latter part of the season. The frame featured a newly designed rear arm mounting assembly that helped add lightness and greater stability under braking.
Engine type: Liquid-cooled, 4-stroke, DOHC 4-valve, in-line 4-cylinder, 990cm³
Transmission: 6-speed
Fuel supply: Fuel injection
Maximum power output: Over 176.5kW (240PS)
*All figures, etc. in a model's description or specifications are from when the model was originally released.
Notice: The coloring and logos on the models on display have been reproduced to match the actual appearance in their day, and in the case of tobacco maker logos, their reproduction is in no way intended as promotion of the products or brands involved. The Yamaha Motor group accepts no responsibility regarding the damaging effects of smoking on health, etc.