2003 YZR-M1 (0WN3)
Collection items
(2003 / Racing Machine)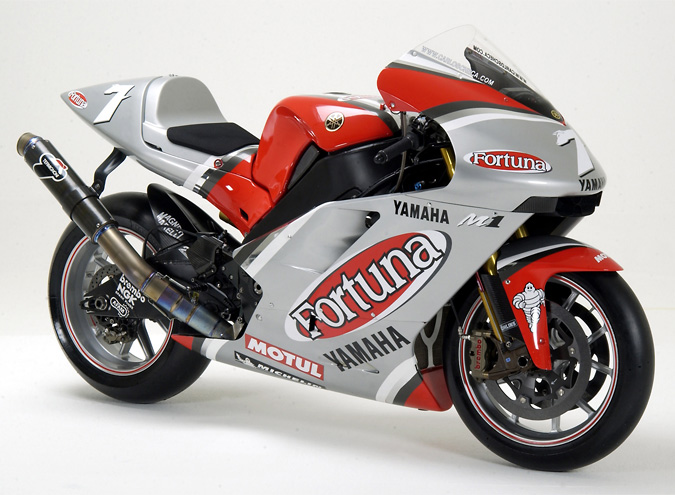 This MotoGP factory machine mounted a 990cc 4-stroke in-line 4-cylinder engine. It adopted a twin-injector fuel injection system that improved control capabilities, fuel efficiency and maximum power output. It also featured an Idle Control System that automatically adjusted the throttle valve opening on two of the four cylinders to improve stability and handling during deceleration. A new frame designed for outstanding rigidity balance and a new cowling with a higher level of aerodynamic performance were adopted as well.
Engine type: Liquid-cooled, 4-stroke, DOHC 5-valve, in-line 4-cylinder, 990cm³
Transmission: 6-speed
Fuel supply: Fuel injection
Maximum power output: Over 147.1kW (200PS)
*All figures, etc. in a model's description or specifications are from when the model was originally released.
Notice: The coloring and logos on the models on display have been reproduced to match the actual appearance in their day, and in the case of tobacco maker logos, their reproduction is in no way intended as promotion of the products or brands involved. The Yamaha Motor group accepts no responsibility regarding the damaging effects of smoking on health, etc.