1985 YZM500 (0W64)
Collection items
(1985 / Racing Machine)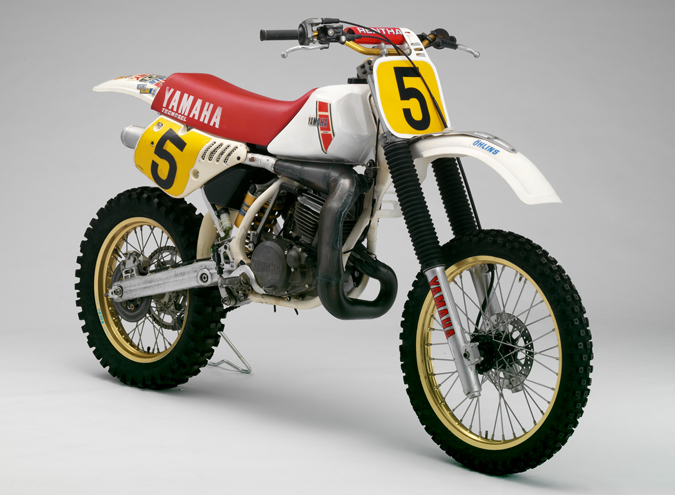 This was a 500cc motocross factory machine based on the 1983 model 0W64 with improvements in the power output characteristics and off-road performance. Features included a flatter, slimmer exhaust pipe that doubled as a baffle plate to direct cooling air to the cylinder head, and an aluminum sub-frame.
Engine type: Liquid-cooled, 2-stroke, single-cylinder, 498cm³
Piston reed intake valve
*All figures, etc. in a model's description or specifications are from when the model was originally released.
Notice: The coloring and logos on the models on display have been reproduced to match the actual appearance in their day, and in the case of tobacco maker logos, their reproduction is in no way intended as promotion of the products or brands involved. The Yamaha Motor group accepts no responsibility regarding the damaging effects of smoking on health, etc.