1983 YZM500 (0W64)
Collection items
(1983 / Racing Machine)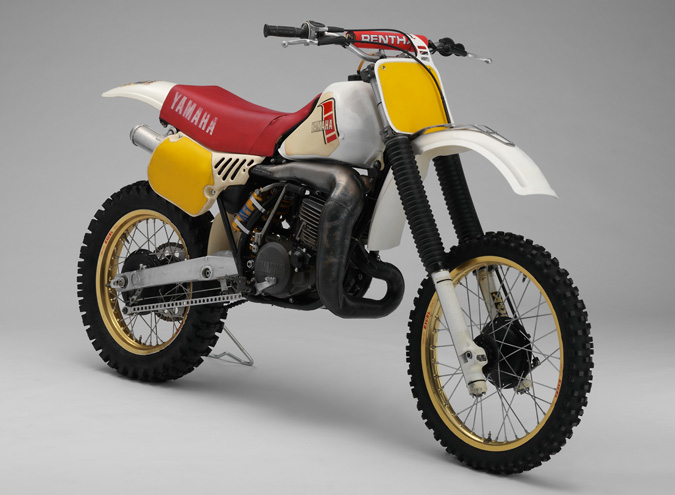 This was a 500cc factory motocross machine mounting an air-cooled, 2-stroke engine with YPVS. Its unsprung components adopted a bottom linked type Monocross rear suspension and a twin leading-trailing type large-diameter drum brake in front for even more competitive performance. Hakan Carlqvist won the World Championship title on this machine.
Engine type: Air-cooled, 2-stroke, single-cylinder, 487cm³
Transmission: 4-speed
Maximum power output: Over 41.2kW (56PS)
Bottom-linked type Monocross rear suspension
*All figures, etc. in a model's description or specifications are from when the model was originally released.
Notice: The coloring and logos on the models on display have been reproduced to match the actual appearance in their day, and in the case of tobacco maker logos, their reproduction is in no way intended as promotion of the products or brands involved. The Yamaha Motor group accepts no responsibility regarding the damaging effects of smoking on health, etc.