1981 YZM250 (0W50)
Collection items
(1981 / Racing Machine)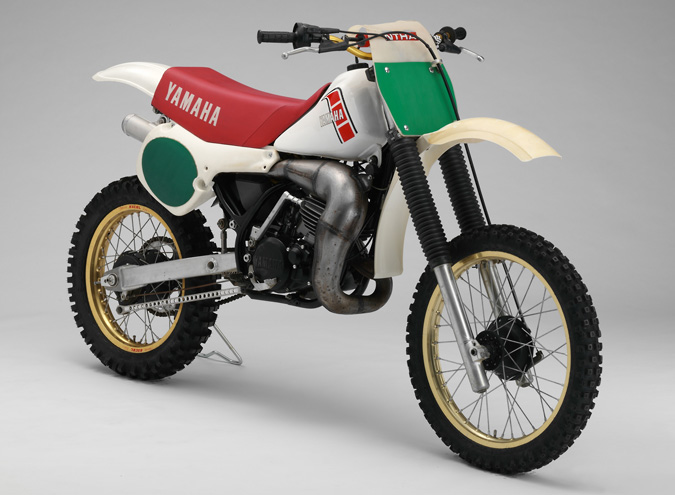 This was a 250cc class motocross factory machine. First introduced with a liquid-cooled engine, it was re-designed with an air-cooled engine just before the series began. It featured Yamaha's exclusive YPVS, a variable exhaust valve to prevent exhaust gas blow-by, and also newly adopted the YEIS intake system that achieved smoother flow of the air-fuel mixture. The result was improved output across the entire rpm range. It also adopted a linked-type Monocross suspension with a bell crank. Neil Hudson rode this machine to the World Championship title.
Engine type: Air-cooled, 2-stroke, single-cylinder, 246cm³
Transmission: 5-speed
Maximum power output: Over 31.6kW (43PS)
Linked type Monocross rear suspension
*All figures, etc. in a model's description or specifications are from when the model was originally released.
Notice: The coloring and logos on the models on display have been reproduced to match the actual appearance in their day, and in the case of tobacco maker logos, their reproduction is in no way intended as promotion of the products or brands involved. The Yamaha Motor group accepts no responsibility regarding the damaging effects of smoking on health, etc.