1975 YZM250 (0W25)
Collection items
(1975 / Racing Machine)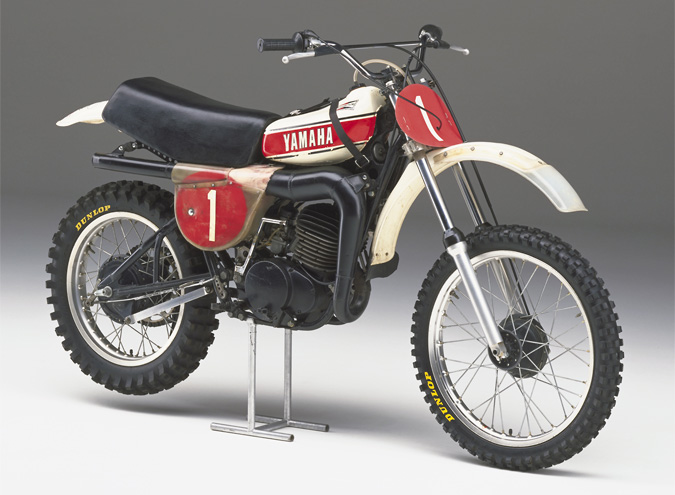 This model was a further development of the motocross factory machine that performed with such success in the World Motocross Championship and All Japan Motocross Championship in 1973. In addition to improving performance in the engine and other components, it newly adopted a specially designed semi-monocoque frame with excellent chassis rigidity and durability, and front forks with sealed nitrogen gas cushioning. In 1975 it ranked 2nd in the All Japan Motocross Championship's 250cc class ridden by Torao Suzuki. The model on display was ridden by his teammate and 1974 champion, Hideaki Suzuki.
Engine type: Air-cooled, 2-stroke, single-cylinder, 246cm³
Transmission: 5-speed
Maximum power output: Over 23.5kW (32PS) / 7,000r/min
*All figures, etc. in a model's description or specifications are from when the model was originally released.
Notice: The coloring and logos on the models on display have been reproduced to match the actual appearance in their day, and in the case of tobacco maker logos, their reproduction is in no way intended as promotion of the products or brands involved. The Yamaha Motor group accepts no responsibility regarding the damaging effects of smoking on health, etc.