2002 YZF-R7 (0WN0)
Collection items
(2002 / Racing Machine)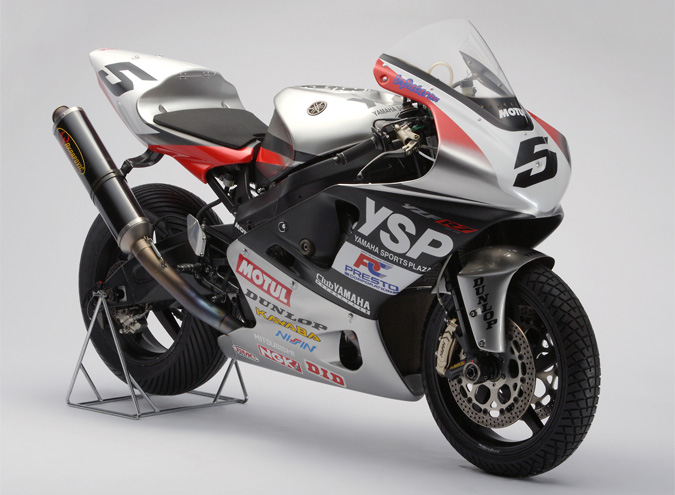 This was a factory machine that took the production supersport model YZF-R7 (0W02) and modified it for the All Japan Superbike Championship. In the year of its debut, 1999, Wataru Yoshikawa won his second All Japan Superbike Championship title on it. In the 2002 model, the adoption of twin injectors for further refinement of the intake and exhaust system, improvement of the rigidity of the Deltabox I frame, and review of the front and rear suspension improved output and handling characteristics, helping Yoshikawa to win second place in the ranking that year.
Engine type: Liquid-cooled, 4-stroke, DOHC 5-valve, in-line 4-cylinder, 749cm³
Transmission: 6-speed
Maximum power output: Over 126.5kW (172PS)
Aluminum Deltabox II frame
*All figures, etc. in a model's description or specifications are from when the model was originally released.
Notice: The coloring and logos on the models on display have been reproduced to match the actual appearance in their day, and in the case of tobacco maker logos, their reproduction is in no way intended as promotion of the products or brands involved. The Yamaha Motor group accepts no responsibility regarding the damaging effects of smoking on health, etc.