1959 YDS-1 Asama Spec
Collection items
(1959 / Racing Machine)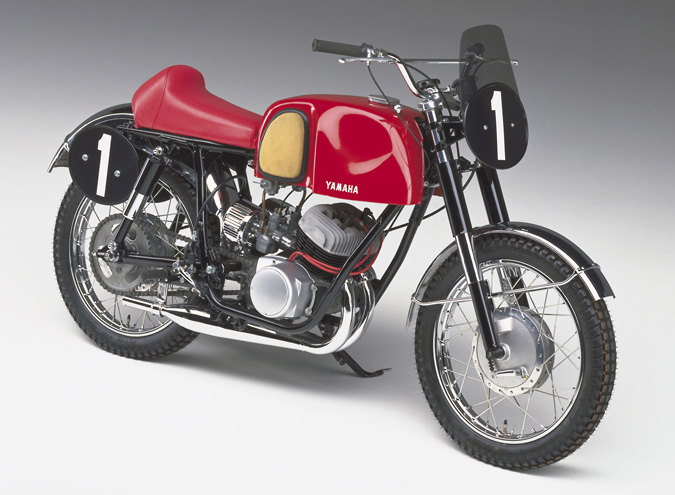 This Clubman Racer was created for the Asama Highlands Race by equipping the YDS-1, Japan's first full-fledged road-going sport model, with a larger fuel tank and other kit parts for racing. It debuted in August 1959 at the 2nd All Japan Clubman Race held in conjunction with the 3rd Asama Highlands Race and went on to be a top performer at amateur races around Japan. This racing version of the YDS-1 lowered the hurdles to race participation, increasing the number of competitors and contributing to the growth of motorcycling culture in Japan.
Engine type: Air-cooled, 2-stroke, in-line 2-cylinder, 246cm³
Transmission: 5-speed
Maximum power output: Over 18.4kW (25PS) / 8,000r/min
*All figures, etc. in a model's description or specifications are from when the model was originally released.
Notice: The coloring and logos on the models on display have been reproduced to match the actual appearance in their day, and in the case of tobacco maker logos, their reproduction is in no way intended as promotion of the products or brands involved. The Yamaha Motor group accepts no responsibility regarding the damaging effects of smoking on health, etc.